Trevor Noah is the current host of The Daily Show, and we can all agree that he is pretty good at his job. Noah is at his hilarious best on the show, but he doesn't mind getting serious when it comes to certain critical issues.
Noah started his career in South Africa as an actor and a comedian. In 2010, Noah created and hosted the talk show Tonight with Trevor Noah. He left the show in 2011, and embarked on a successful international stand up comedy tour.
He got his role on The Daily Show in 2015, and he is set to remain as host up to 2022. In 2016, he released his book Born a Crime, and it earned many plaudits. Trevor Noah is a catch, and you probably want to know whether he is married.
This piece will look at Trevor Noah's dating life. We can confirm that he isn't married, but he is in a relationship.
Trevor and Friday Night Lights actress Minka Kelly have been dating for several months
Trevor Noah and actress Minka Kelly have reportedly been dating for most of 2020. A source speaking to People said, "They're very happy. It's a very serious relationship."
Noah and Kelly have managed to keep their relationship secret due to the restrictions on movement caused by the coronavirus pandemic. The couple has reportedly been self-isolating together in Trevor's New York apartment for months.
Trevor revealed that he isn't against marriage, but he is against couples living together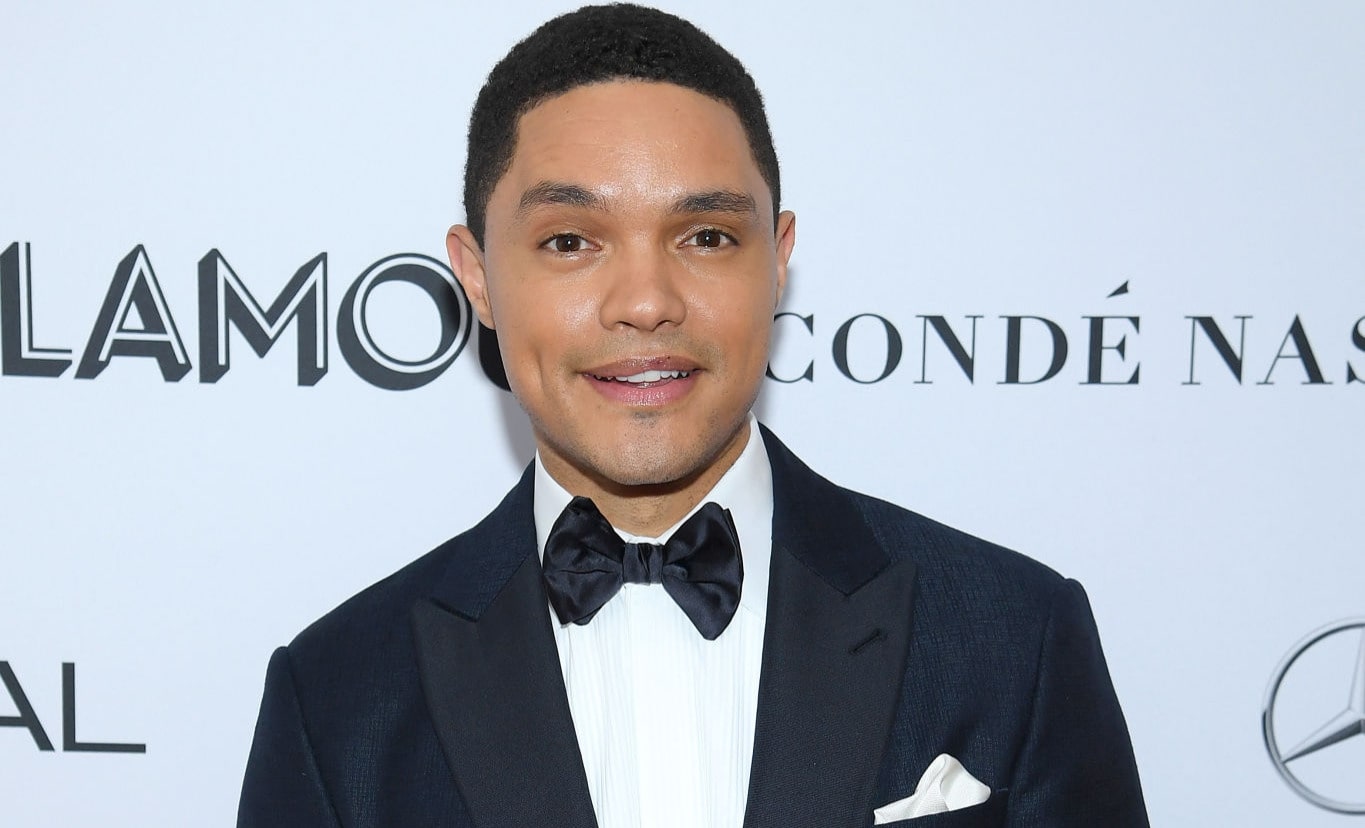 Noah recently revealed that he feels that its difficult to date in these days because people choose to lie rather than be honest. Noah revealed on The Howard Stern Show;
"When we meet people, we should tell them who we are, be honest. You know why? You should have the person love you – or hate you – for who you are, not for who you portray yourself to be."
Noah's career has been on the rise for a while, and he is unsure whether he would sacrifice work for a shot at marriage. He believes in the institution of marriage, but not in the traditional sense. Noah is opposed to the notion that married couples should live together. According to him, staying together leads to boredom, and collapse of the union. He said;
"I am a big advocate for not living together ever, even if you're married. I think one of the biggest reasons people get divorced and relationships break up is because of this cohabiting bullshit that we've come to believe is the way relationships are supposed to be."
Trevor isn't the first celebrity to have this opinion. Kaley Cuoco admitted that she doesn't live with her husband full-time.
Trevor and South African beauty Dani Gabriel broke up due to Trevor's busy schedule
Trevor and Dani met in South Africa, where Dani is a successful physiotherapist. Trevor and Dani looked happy, but their relationship was bound to be tested when Noah started touring.
At the time, Noah also had a part-time job with The Daily Show. He was the Senior International Correspondent, but it didn't interfere much with his touring. Dani was supportive of Noah during this period, and she toured with him when she could.
It was tough for Dani, but she persevered. Unfortunately, the couple's relationship suffered another blow when Trevor was offered the role of The Daily Show's host. Trevor had to move to New York if he wanted this opportunity. Dani supported Noah's success, but she couldn't uproot her life in South Africa to start another one in New York.
The breakup was tough for both parties to take, but they ended the relationship on good terms. Dani and Noah are still friends, and very supportive of each other's careers.
Trevor and singer Jordyn Taylor broke up after dating for four years but they are still friends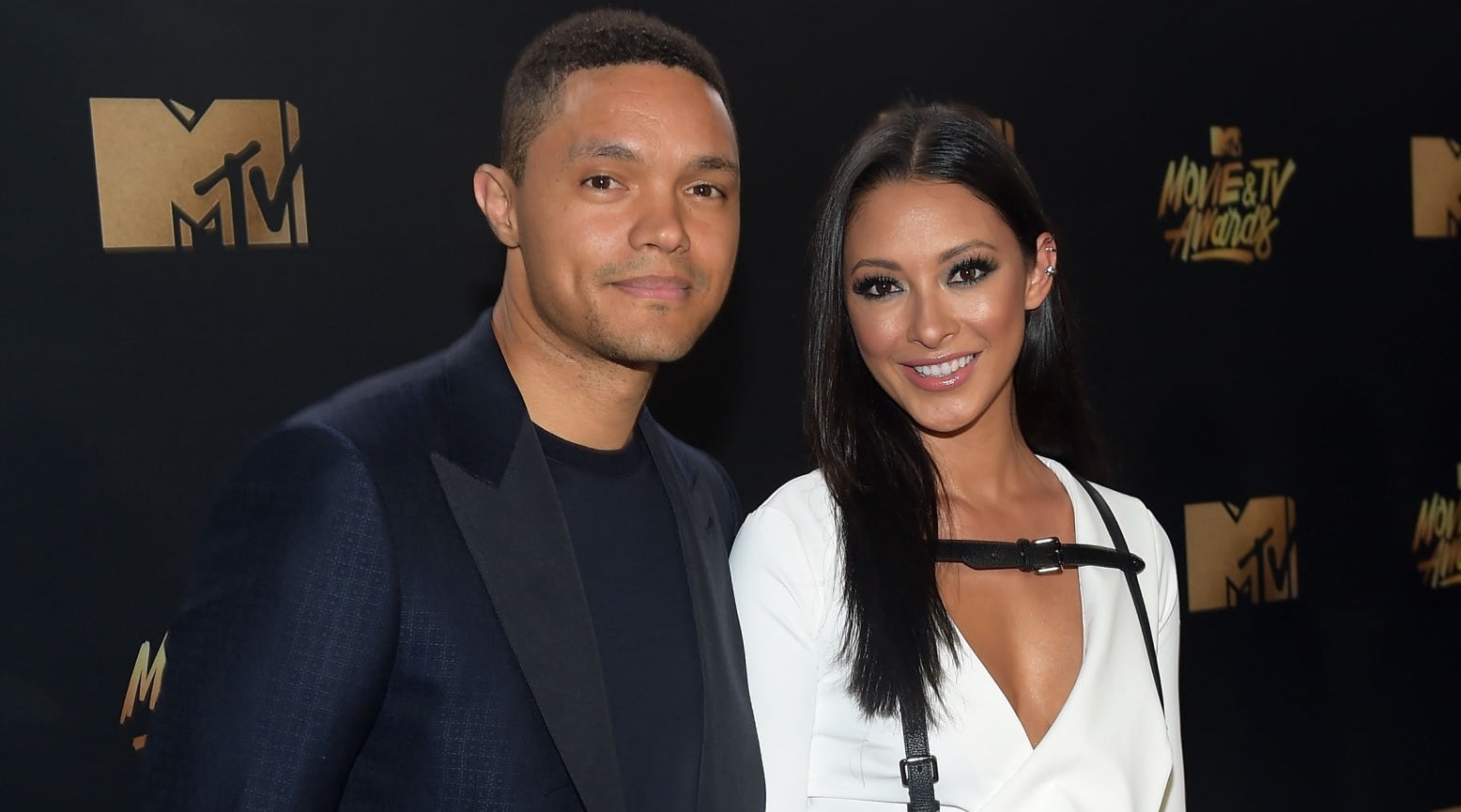 Soon after Noah moved to New York, it was reported that he was dating singer Jordyn Taylor. Jordyn and Noah confirmed the relationship via adorable social media posts and several red carpet appearances.
The couple dated for four years, before Jordyn announced in an Instagram Q & A that the couple had split up.
Page Six reports that Jordyn replied to a fan asking whether she loved Noah by saying; "Of course I love him. How could you not love him? I love him so much but you guys should know we broke up last summer, but yeah, I love him."
It's unclear why the relationship ended, but it looks like the couple maintained their friendship.
He fancies a relationship with a Kardashian
Given how funny he is, it's sometimes tough to know when Noah is just joking However, Trevor told Ellen DeGeneres that he would love to date a Kardashian, but only for a week.
Noah also confirmed that he is single. We certainly wouldn't mind seeing a Kardashian by his side on the red carpet.
---