Mike Wolfe is an American reality television star known for creating and starring in the reality television series American Pickers on History. In the show, Wolfe and his co-star Frank Fritz travel across America to 'pick' antique and collectible items for resale, clients and personal collections.
Wolfe sells his products from a base in Le Claire, Iowa, and another in Nashville, Tennessee. Mike is the polar opposite of Frank when it comes to picking items from clients. While they are both master negotiators, Mike approaches his picks with characteristic excitement and can sometimes get carried away, especially if the pick is a classic motorcycle.
Mike and his wife Jodi Faeth married in 2012 and they share a daughter named Charli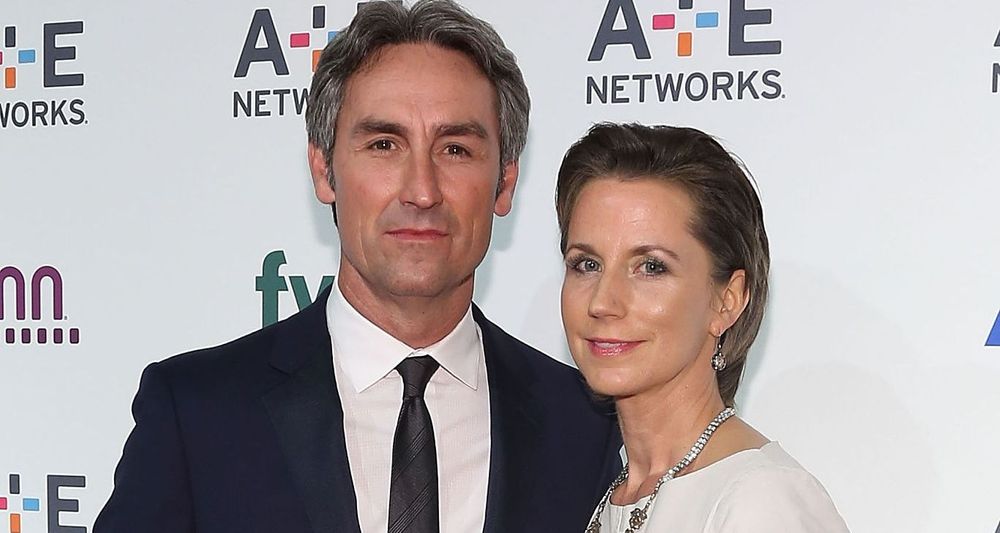 Mike and his wife Jodi met in 1994 and started dating. After dating for close to two decades, the couple married on 8th September 2012.
Their daughter Charlie was ten months old when the couple wed. Jodi wanted to experience a natural birth, but after spending twenty-eight hours in labor, doctors recommended a C-section.
Charlie was born with a cleft lip. Doctors identified the defect before Charlie's birth, and it was a relief for Charlie and Mike when she came into the world healthy. Dealing with cleft lip initially proved difficult, but reconstructive surgery saved the day. Jodi wrote the following in an article on The Glow:
"I am instilling strong will and confidence in my daughter every chance I get! Being born with a cleft lip and palate, Charlie will have to overcome some obstacles with speech and having a scar above her lip. I tell her every day what a strong beautiful girl she is on the inside and out. I want my children to be givers, not takers, as that is the greatest experience of self-worth."
Mike regularly references Charlie on American Pickers and it's clear that they share a deep bond. On 23rd January 2021, Mike posted an Instagram photo of himself playing with Charlie as a toddler. He attached the following caption to the post:
"One of my favorite photos of Charlie Wolfe. My little girl will be 9 years old this month. My life has been forever changed. We dance we laugh we draw. My time with her is life's beautiful mystery and magic."
Jodi Faeth had a son named Kyle before she started her relationship with Mike
Several years before she started dating Mike, Jodi welcomed her son Kyle.
Kyle is more than two decades older than Charlie but the siblings share a tight bond. "When I was in recovery from my C-section, my husband showed me a picture of my son holding Charlie for the first time, and Kyle had tears in his eyes," Jodi wrote on The Glow.
"We had gotten the girl we had dreamed about, and my son got the sister he never knew he wanted but fell so in love with. He later told me that he never expected to feel the way he does about his sister and he will be there for her always."
Jodi was diagnosed with non-Hodgkin's Lymphoma in December 2013
In December 2013, Jodi was diagnosed with stage 2 non-Hodgkin's Lymphoma. She writes that the diagnosis was unexpected as she consistently led a healthy lifestyle:
"Believe it or not even vegan, exercising, juicing mamas get cancer. I was the last one to expect it. Life was everything I could possibly dream of then bam."
---