Chris Weidman is an American mixed martial artist competing in the middleweight division for the Ultimate Fighting Championship (UFC). Weidman came to prominence in 2013 by becoming the first man to defeat Anderson Silva (he did it twice) to become the Middleweight Champion. He held the title for two-and-a-half years before losing it to Luke Rockhold.
In mid-2019, Chris contemplated moving to Light Heavyweight, claiming that numerous surgeries prevented him from cutting to Middleweight. The move didn't materialize, however, and in August 2020, Chris defeated Omari Akhmedov via a unanimous decision. Chris' much-anticipated fight against Uriah Hall ended in calamity early in the first round as Chris broke his leg while executing a heavy outside low kick.
This piece will look at Chris Wiedman's wife Marivi Weidman and her incredible support for the fighter.
Marivi described Chris' injury as horrible, but expressed gratitude that Chris had a successful surgery
Early in the first round of Chris' fight against Uriah Hall, Weidman attempted an outside low kick, which Uriah checked with his left knee. The defense unexpectedly snapped Chris' left fibula and tibia. Weidman fell to the mat in pain, prompting referee Herb Dean to stop the bout and declare Uriah the winner via TKO. 
Everyone at the Vystar Veterans Memorial Arena looked stunned, including Weidman's opponent Uriah Hall. As medics stretchered Chris out of the octagon, Chris bravely gave the crowd a thumbs up to show that he was fine. 
Chris' next thumbs-up moment came via an Instagram photo shared by his wife Marivi Weidman. Marivi described the injury as 'horrible,' but expressed delight that Chris was out of surgery. Marivi thanked the Lord, the medical staff, the UFC family, and the couple's family and friends for helping out with the couple's kids. 
"My heart breaks for my husband because I know the work and dedication that he puts into training every day and the great man that he is, so I only want the best for him," Marivi wrote. Marivi conceded that the weeks to come will be tough, but the silver lining is that she can count on the love and support from friends and family. She added:
"We are blown away by our friends and family offering to hop on flights to come help us without hesitation. We are so grateful and love you all!! It's been a crazy year so far but us Weidmans are a force and covered in Grace and Mercy every day! We were reminded this year how precious each day is and I am so thankful to be spending another day on earth next to my love even if it's in a hospital room far from home."
Marivi and Chris' first date didn't go as planned due to an unexpected bathroom disaster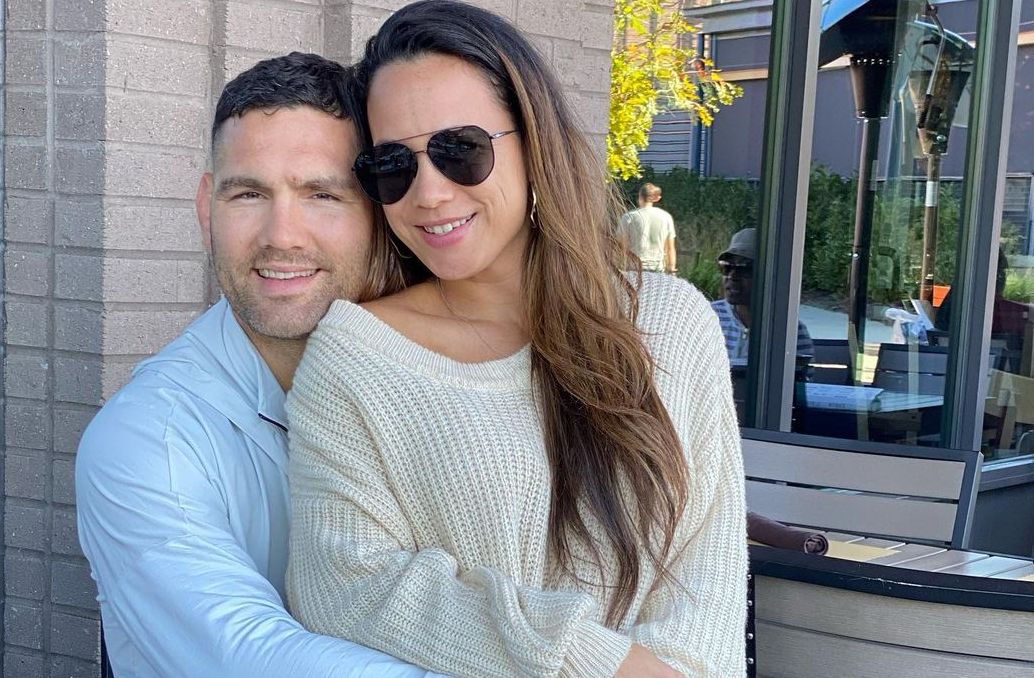 Chris and Hawaii native Marivi Caban met as kids on Long Island, New York. Weidman met Marivi through her brother, who was Chris' best friend and teammate on the wrestling team. 
Marivi and Chris had a memorable first date which unraveled as Marivi took a shower at her house. Chris told the M.M.A H.E.A.T. podcast that he suddenly felt the need for a 'No.2, bad.' Attempts to get Marivi to hurry up feel on deaf ears. "She goes, 'I'm taking a shower.' She's not going to open the door." 
Pacing back and forth only seemed to aggravate Chris' bowel situation. Just in time, an office garbage can came into view, and Chris made a split-second decision. "And I'm like 'This is happening.'" Weidman said. According to Chris, he 'completely filled the office garbage can,' bagged it, and took it outside. He tried to hide what had happened, but Marivi smelled a rat: 
"So I'm sitting there, and she comes out of the shower, and I'm sitting there like an angel on the bed, and it smells, and there's no garbage bag in her garbage can any more. My wife's like a detective. She looks at me, looks at the garbage can, and says 'Did you just shit in my garbage can??!' She's been with me ever since."
Chris Weidman and Marivi Caban married in 2009. In December 2020, Chris and Marivi celebrated 19 years together. Chris attached the following caption alongside an Instagram photo of the pair: "Merry Christmas, everyone! Happy 19 years of dating babe @mrsweidman! I would post pics of us 19 years ago but my iCloud doesn't go that far back."
Marivi supported the family financially as Chris tried to break into MMA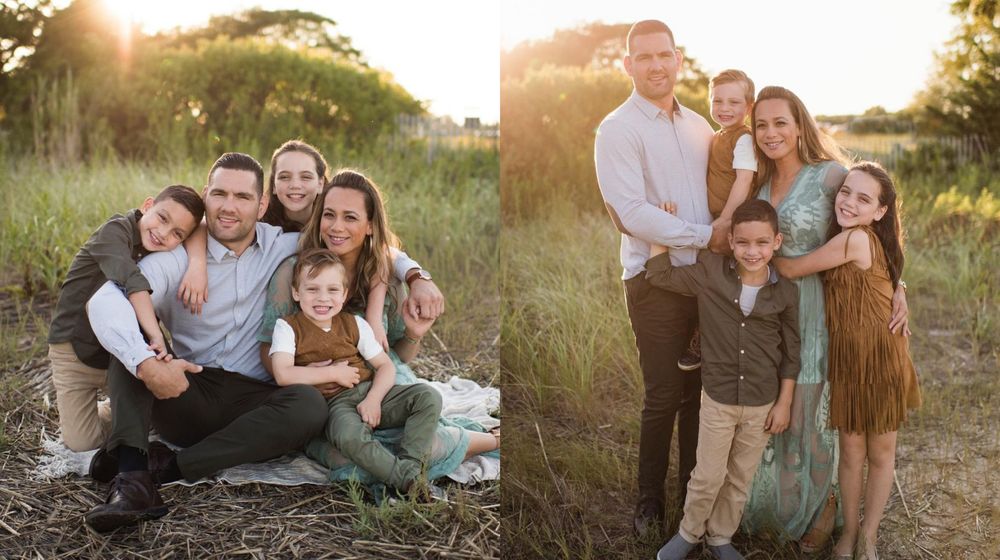 Chris' desire to join MMA sprouted when he was a wrestling coach at his alma mater Hofstra University. Marivi supported Chris' decision, but on one condition: "But if you come home with one black eye, it's over," Chris recalled Marivi saying, in an interview with New York Daily News.
Weidman's road to the UFC stretched his family's finances, forcing Marivi to work extra hard to plug deficits. Chris made $15,000 and spent long hours in the gym, while his pregnant wife held down a full-time job and pursued CPA. Despite Chris getting an untimely injury, Marivi kept up her support of his dream. In an emotional interview with Ariel Helawni, Chris said:
"She was going to keep supporting, but at the time she was getting her CPA, and like I was saying, pregnant with my daughter, and studying for her CPA and working all the time. I was kind of trying to live my dream, so I felt very selfish. She was very supportive."
Chris and his wife Marivi have three children: Cassidy, CJ, and Colten.
---