The bitter Pennsylvania Senate race between Dr. Oz and John Fetterman kicked up a notch when an aide to the Republican candidate appeared to blame Fetterman's diet for his stroke. Per Business Insider, the aide said:
"If John Fetterman had ever eaten a vegetable in his life, then maybe he wouldn't have had a major stroke and wouldn't be in the position of having to lie about it constantly."
As expected, Fetterman was unimpressed, tweeting: "I know politics can be nasty, but even then, I could never imagine ridiculing someone for their health challenges."
Fetterman's parents and upbringing have also come up during the campaign.
John grew up shielded from the inequalities of life
John Fetterman was born on 15th August 1969 to Karl and Susan Fetterman in West Reading, Pennsylvania. Fetterman's parents were 'extremely poor' teenagers when they welcomed John.
Their lives changed after Karl became a partner at an insurance firm. He experienced great success, founding Kling Insurance in Pennsylvania and moving his family to an affluent neighborhood in York, Pennsylvania.
"John Fetterman was born into a household with two parents and plenty of food in the refrigerator and an education and no student debt," John told CNN.
Life at home was easy, but John experienced bullying at school when he was young. "I used to get the crap kicked out of almost every other day," John told Newsworks. The bullying stopped after he grew into his colossal frame in high school; however, he regrets he didn't stand up for the bullied.
"What I'm ashamed of is I didn't stick up for, didn't befriend, the marginalized, because I was a coward," John added. "I knew what that felt like, and I was afraid that, if I did that, I would be judged."
Perhaps John declined to help the less fortunate because he preferred to remain in the affluent bubble he grew up in. Since he was five or six years old, he'd lived in a posh estate in York, Pennsylvania. John continued:
"I'm super embarrassed that I grew up largely privileged and insulated from a lot of the issues [I know about today]. I mean, we get residents' heat turned back on in the winter; I never in a million years thought that I could come home from school one day and the lights or heat would be off."
Fetterman opined he should have been more curious about other people's experiences. Unfortunately, tragedy forced him to see the inequality that existed in his backyard.
Fetterman's parents were worried when he moved into an abandoned church in Brampton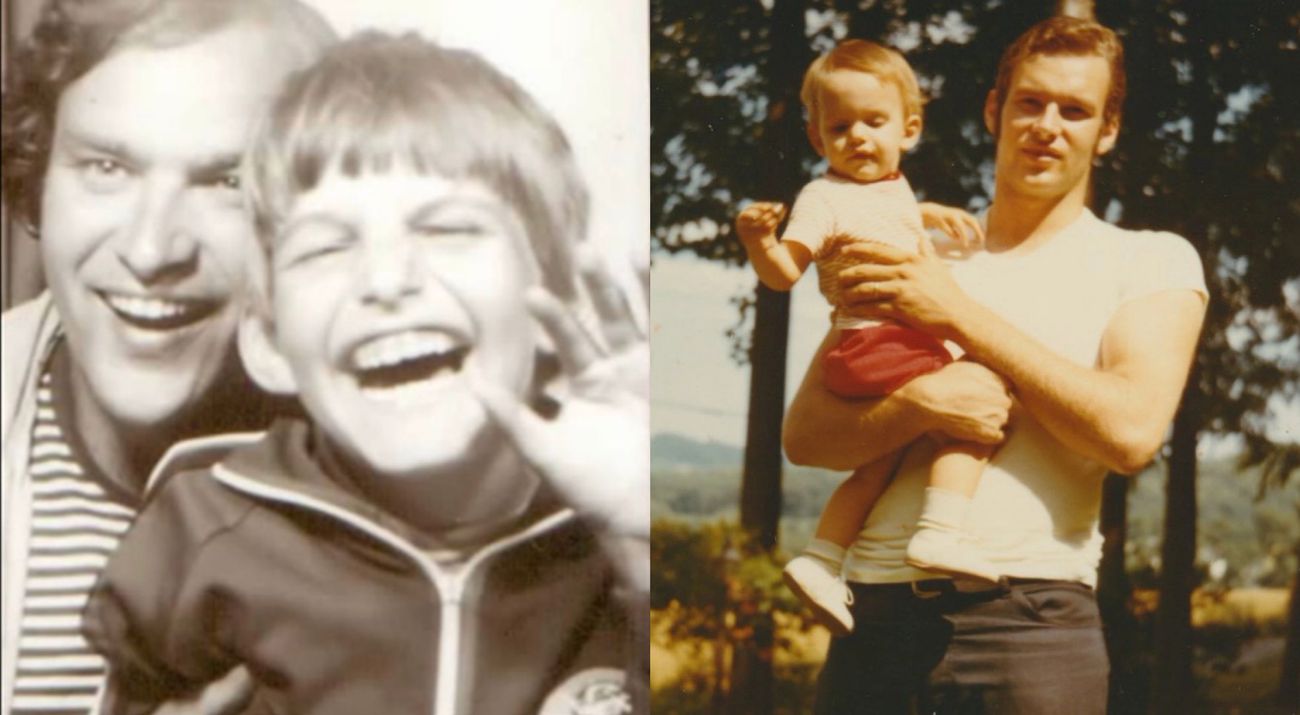 Two incidents changed John Fetterman's perspective on life. During his second year in business school, his friend was killed in a car accident on his way to meet John. The death taught Fetterman a painful lesson on the fragility of life.
Fetterman said: "I was obsessed with this idea that you could get up in the morning, eat breakfast, kiss the people you love goodbye and have no idea that your life is measuring down to 20 minutes."
In his search for meaning, he joined Big Brothers in Haven and was paired with a boy who would lose his parents to HIV. John talked to Newsworks about the impact of that experience:
"I had never seen such disparity before. I was just blown away. He lived five or six blocks away from Yale University, one of the most prestigious universities in the world, and to have an AIDS orphan facing some almost Third World issues, I'd never seen anything like that. "
John had a lucrative future in insurance awaiting him, but he quit his job and joined AmeriCorps in Pittsburg. He obtained his master's degree in public policy from Harvard's Kennedy School of Government and ended up in Braddock, where he was hired to run a GED program.
Karl told albright.edu that he and Susan couldn't believe it when John quit insurance for public service: "He had what I thought was his dream job when he called me and said, 'I'm going to Pittsburgh to do social work.' His mother and I just couldn't believe it."
John's parents' emotions shifted from disbelief to concern when John moved into an abandoned church in Braddock. Karl continued:
"It was infested with rats and just awful. His mother and I were so worried about the area, about the crime—about drug dealers. Finally, we had to just stop worrying and turn it over to the Lord."
Karl supported John financially during his stint as Braddock's mayor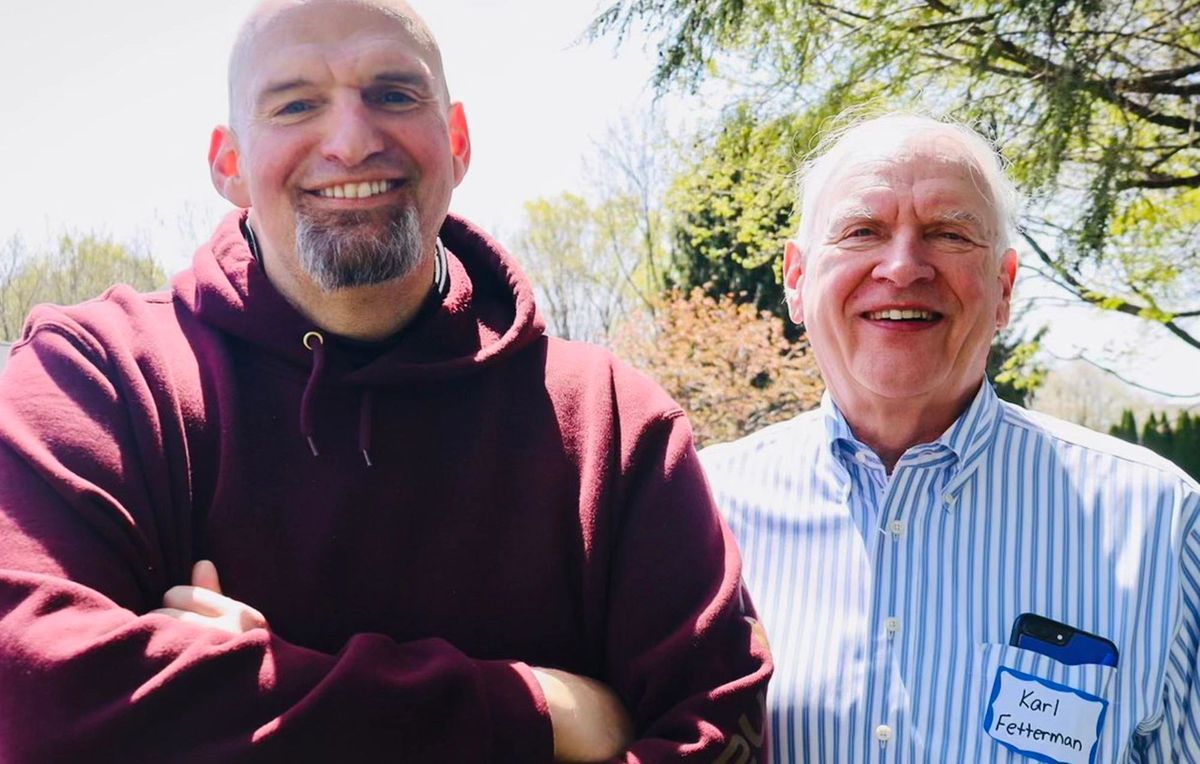 During one of Fetterman's many exchanges with Dr. Oz, the Republican candidate said: "I purchased my houses with MY money. You lived off your parents until you were almost 50. Regular people don't mooch off their parents when they're 50. Get off the couch John!"
John's parents supported him financially during his 13-year stint as mayor of Braddock. The part-time mayoral job paid a measly $150 annually. The payments stopped when Fetterman was sworn in as lieutenant governor in 2019.
Fetterman also received support from family members: his sister purchased the spacious Braddock loft he lives in with his wife and kids for $70,000 and sold it to Fetterman for $1.
John sent the following reply when the New York Post questioned him about his upbringing: "Look, I'm proud of my upbringing. I was on the path to be a successful businessman but I changed paths and have dedicated my life to fighting for forgotten communities."
---