FlightReacts (real name Kimani White) is an American content creator famous for posting all types of reaction videos on YouTube. Flight made a name for himself for reacting to basketball esports and real-life play, but these days, he reacts to anything on the internet. He even reacts to reactions of his videos.
Flight's diversity has earned him over 7 million followers on his two YouTube channels. He has used his platform to launch a music career, which is doing quite well. Janet's fame has come via her association with Flight, but she desires to establish a social media career separate from Flight. Her YouTube channel currently has 4.82K subscribers.
This piece will look at Flight and Janet's relationship, Janet's plans for the future, and Flight's possible entry into the NBA.
Flight and Janet have a cordial relationship and are committed to peacefully co-parenting their newborn child
Flight and Janet welcomed their daughter Jae June on 2nd March 2021. On 4th March 2021, Flight posted a video announcing the healthy birth and thanking Janet for successfully delivering the couple's child.
He added that, despite past drama, he and Janet are committed to co-parenting June. He talked about how he never looked forward to being a father due to financial constraints, but thanks to YouTube, he can comfortably cater for his daughter's needs. He explained:
"We have 50-50 custody. Like I said, I know things were said and everything and what came out came out. It is what it is and everything like that. With us moving on, it doesn't mean that we are not going to be proper co-parents. It doesn't mean that I am not going to make sure that I am not going to be on my A-game to ensure that my daughter has an amazing blessed life."
Flight and Janet denied that they were an official couple during the initial stages of Janet's pregnancy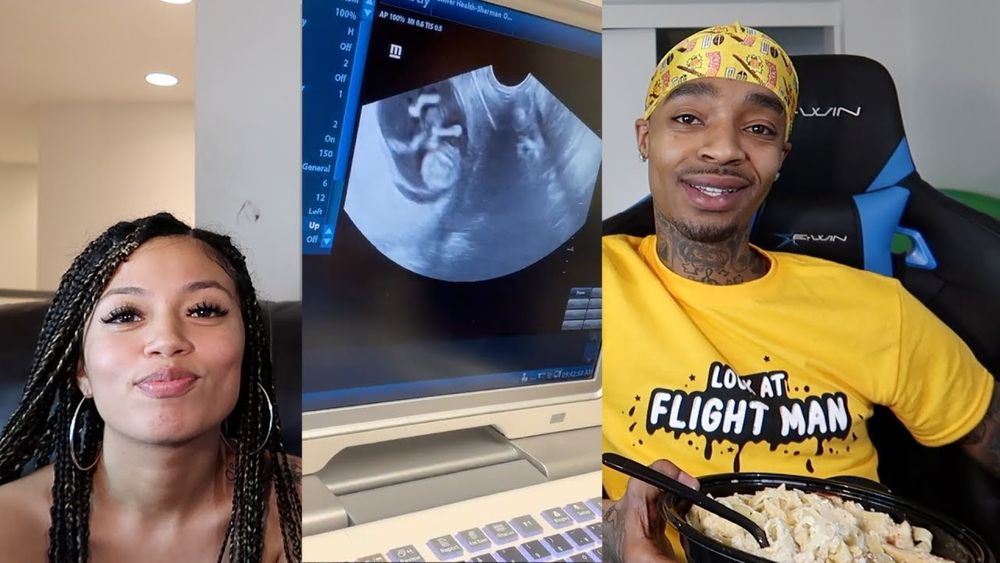 Janet recently made a comeback on Flight's channel after being away for nearly a year. She returned to deliver the news that she and Flight are expecting a baby together. However, Flight stated that he and Janet are not officially dating. "We haven't made it official or anything like that, but it's clear as day we just fuck with each other," Flight said in a video posted on 6th September 2020. "She can't leave me alone, I can't leave her alone."
Flight has previously stated that relationships and girls are a distraction to him and his career goals. "For me, relationships is in the future," he told DJ Ghost in early June 2020. "I felt like when I was in them before, it would hold me down." He explained in the 6th September video that his main focus over the past year was basketball, and that's why his fans didn't get to see Janet on the channel. However, Janet is set to appear more in Flight's videos because of the current circumstances.
Janet and Flight are going to spend a lot of time together, and that baby might inspire a long-term relationship between the couple. Flight revealed that his upcoming child has raised the stakes in his career. He can't afford to make mistakes anymore because he has a baby to look out for. Flight wants to emulate how his father raised him, and always be there for his child. He said:
"Growing up, I had a father. My dad was always in my life even though he had to work constantly and was always not around when it was needed because he was so hardworking and so caught up with everything. But he was always there… I just have to follow the footsteps – I can't disappoint… Just know that the time I'm not there for my unborn baby, just know I'm working to make sure you live the best possible life."
Flight and Janet have given up on trying to make their relationship work after Flight accused Janet of cheating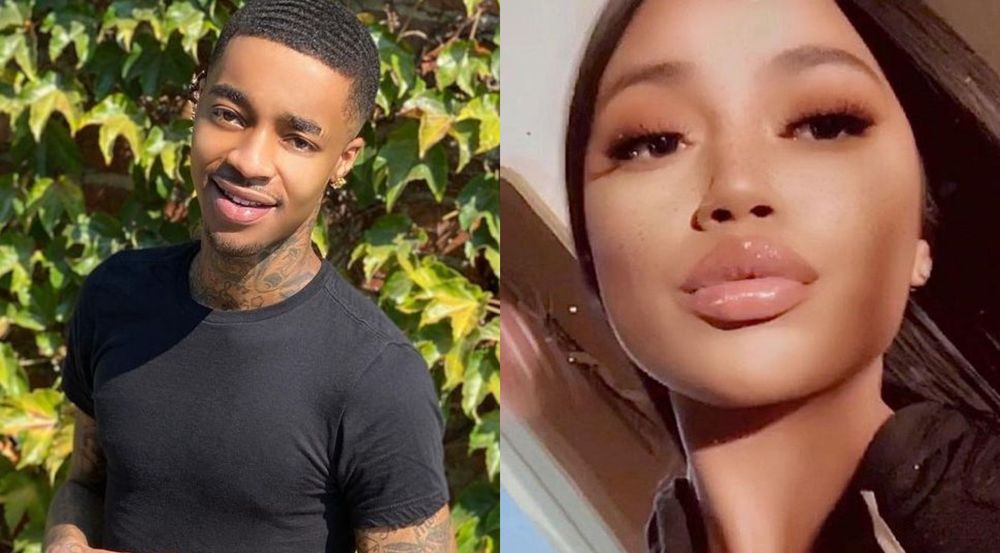 On 17th October 2020, Flight posted a YouTube video titled The Sad Truth. He started the video by lamenting about how the people closest to you end up hurting you. As the video progressed, it became clear that he was talking about Janet. He stated that he had tried as much as possible to build a strong relationship with Janet, but she would constantly frustrate his efforts. He said:
"I was trying so hard to work things out – make things work these past months, and honestly, it's just been nothing but hell. She been putting me through nothing but hell since she's been pregnant and even before it… Ever since she's been pregnant I have seen a different side to her and the crazy thing is that I've seen certain red flags like this before she was pregnant, but I ignored them."
Flight had plenty of issues with Janet, but the one that appeared to hurt him the most was that she allegedly cheated on him while five months pregnant. The YouTuber detailed Janet's cheating in his usual graphic detail and stated that he had officially let go of her. He asked fans not to get surprised when he starts dating other women. However, Flight pledged to take care of the couple's daughter and to support Janet as much as he could when it came to parenting.
Janet reacted via an Instagram Live video in which she denied cheating on Flight. She stated that Flight was bitter because she wants nothing to do with him. Janet said:
"He's hurt because I moved on. I don't want to be around him. If I was such a bad person, if I was psycho, if I was a hoe this and that, why didn't he make a video a long time ago? Why he wait till I told him I'm going to move on for him to make a video? Because he is hurt. He is hurt. Anyone will say anything when they are hurt."
At the moment, the truth is unclear, but it seems highly unlikely that Janet and Flight have a future together.
Janet feels like the baby came at the right time and would like to have four more kids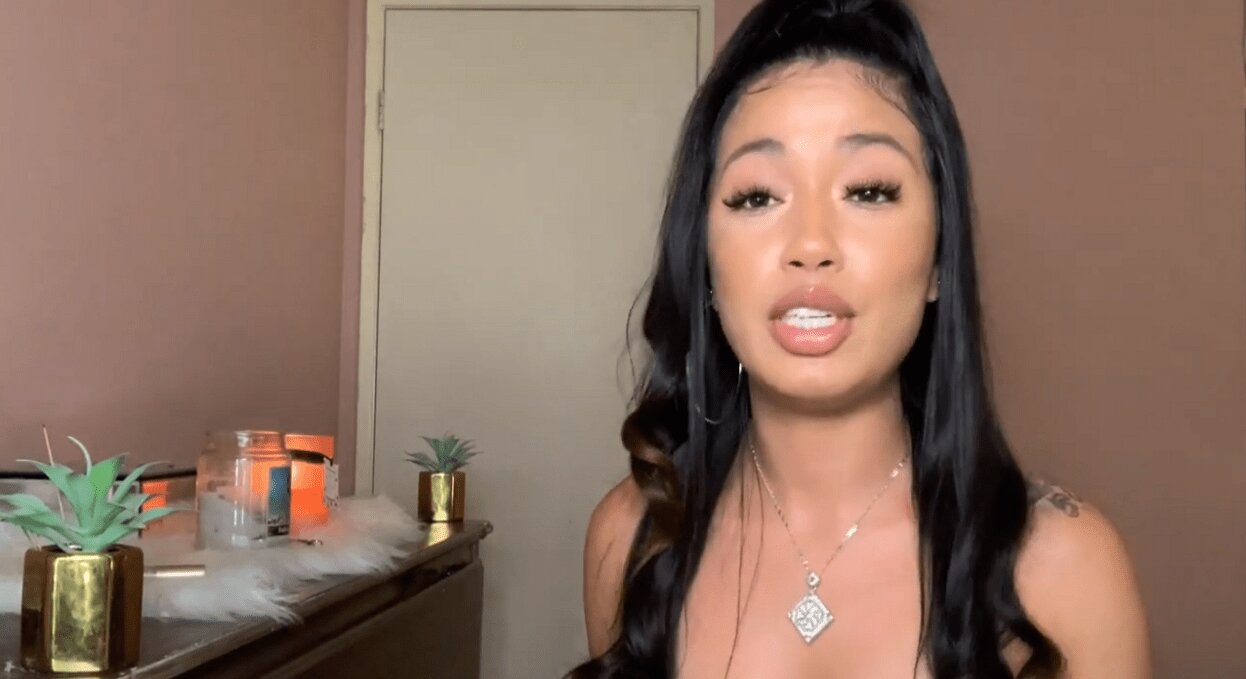 Flight revealed in the announcement video that the baby came a bit too soon. He'd planned to have a child in his early thirties when his life was more settled down. However, Janet has no complaints about the baby's timing. She revealed in a February Q&A that she would like to have babies when she is young. She also revealed that she would like to have a stable family with five children. Janet said:
"I would say five because I feel like the bigger the family the better. I just want my kids to feel like they don't need no one else in their lives but their family. So, the bigger the better."
The 24-year-old California native isn't sure whether she'd like to get married, but she is not ruling it out. "Whatever God has in store for me, I'll just take that, but I think it would be nice to have a wedding one time," Janet said.
Flight recently broke up with his Drea after she held him hostage in his house
Flight caused an internet stir when he announced that he had started dating former flame Drea. She is also a content creator who posts reaction videos on her channel.
In his baby announcement video on 4th March 2021, Flight stated that he was in a happy relationship. However, relations between Flight and Drea turned sour just three weeks later.
The fights started after Flight declined Drea's request to speak to him as he streamed a reaction to DDG's new single. "I told you, stop embarrassing me," Drea said before switching the stream off. Fans started speculating that all was not okay between the couple, but Drea quelled the speculation by tweeting: "I told y'all we'd end up together. This always happens lol."
Shortly after, however, Flight sent alarm bells ringing when he tweeted: "Finally got her outta my crib after 5+ hrs being held hostage she wouldn't leave don't believe shit that was posted. I'm still single, a video explaining ASAP, keep that same energy for ones talking down!"
Flight delivered on his promise by posting a video titled Single… The CRAZIEST Women I EVER Met Story! The YouTuber stated that it wasn't the first time that Drea had overreacted. She referred to Drea as a good woman, but added that she is 'really crazy and psycho.' He continued:
"I just feel like she has some personal shit going on that she does not explain or try to take that on me, for whatever reason. She never cheated or any of that stuff. The reason for breaking up is she is too psycho, manipulative, and controlling. I am a pretty boss ass to be controlled by a woman, by anybody, in general. Too much of a king, too much of a boss."
Flight has experienced incredible success as a YouTuber but he still wants to try out NBA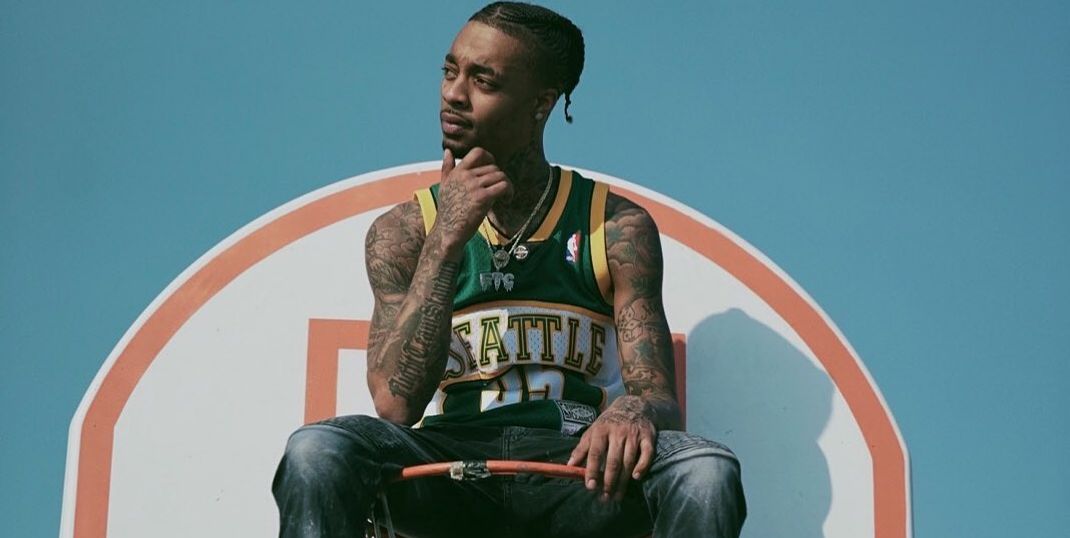 Flight's YouTube success is incredible, but he wants to fulfill a childhood dream of playing in the NBA. He played basketball in school, but an injury in the 9th grade put him out for a whole year. He spent his free time smoking, and because he was high most of the time, people started calling him Flight.
The Florida native embraced the name and used to launch his YouTube career. After gaining 100K followers in two years, Flight started his second channel, which gained 1 million followers in five months. Flight became one of the most popular reactors in less than half a year, and his popularity has risen rapidly since then.
Global talent agency UTA recognized his potential and signed him in July 2020. UTA's co-head of digital talent, Greg Goodfried, said in a statement:
"Flight has tapped into the cultural zeitgeist with his innovative sense of humor at the intersection of sports, music, and digital content. 'The Month of Flight' [when Flight's popularity exploded in June] was a global phenomenon, and we are looking forward to finding opportunities for him to further grow his massive fanbase."
Flight's popularity has spread to the NBA, with Golden State Warrior's Steph Curry sharing Flight's catchphrases on Instagram and TikTok. Despite all of Flight's online success, he still dreams of playing in the NBA alongside stars such as Steph Curry. He has been undergoing basketball training, and he hopes that his effort will pay off. "Bro, I'm about to sign, go to the NBA," Flight told DJ Ghost. "People don't even know it. Any day."
---