Damiano David is the lead vocalist of Eurovision Song Contest 2021's winning band Maneskin. The band rose to fame following it's Italian X Factor win in 2021. Before participating in Eurovision 2021, Maneskin took home the top prize at the Sanremo Musi Festival 2021. Maneskin's win represented a much-needed triumph for Italy, which suffered a lot due to the coronavirus.
Unfortunately, controversy marred Maneskin's win as Damiano faced drug-use accusations. Damiano vehemently denied the accusations, and later passed a drug-test, confirming that he wasn't on illegal drugs. David has seen his fame increase exponentially following the band's triumph.
Damiano and his girlfriend model Giorgia Soleri have been dating for four years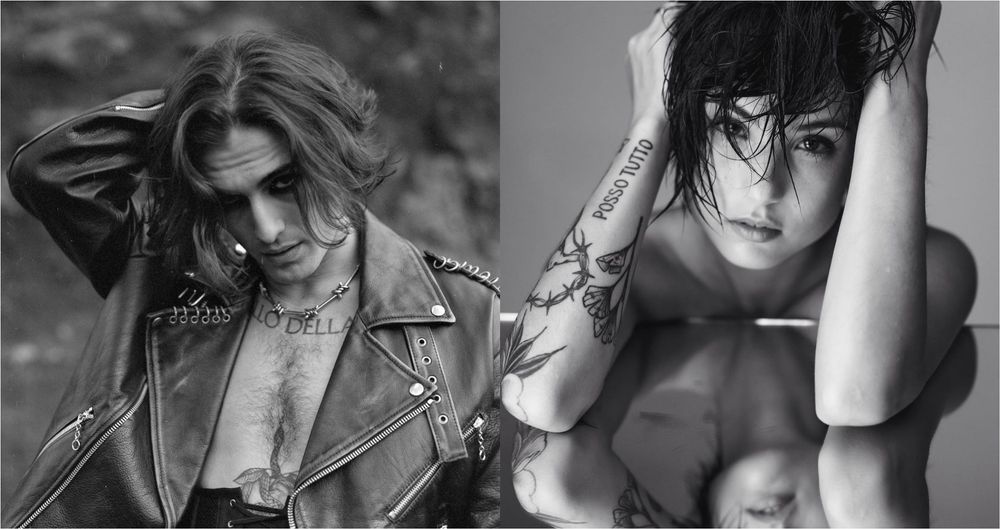 After Maneskin were announced as winners of Eurovision 2021, Damiano turned to drummer Ethan Torchio and planted a passionate kiss on his mouth. He then turned to Thomas Raggi and passionately kissed him. The kisses prompted questions about David's sexuality.
Damiano David is not gay as he and Giorgia Soleri have been dating for the past four years. The pair had kept the relationship secret before Damiano revealed it in early 2021.
Damiano's Instagram posts have led to rumors about his sexuality
Damiano's Instagram posts have led to rumors claiming that he is gay. He isn't averse to cross-dressing and posting photos of himself getting cozy with other men.
The posts do not mean that Damiano is gay, as he is in a relationship with a woman. Damiano is not gay, but his exact sexuality remains unclear.
---