For many, Backstreet Boys' music reminds them of simpler times and younger days. Nick Carter joined the boy band when he was thirteen years old, and up to today, he is referred to as the baby of the group. Carter also had a solo career, and he worked on his music during Backstreet Boys breaks.
He released the latest of his three solo albums in 2015. Nick has also starred on TV and reality shows including Dead 7, The Hollow, and I Heart Nick Carter. Nick's wife, Lauren Kitt, is a source of love and stability for the famed musician. This piece will look at Nick and Lauren's relationship, the couple's fertility struggles, Lauren's career, and her feud with Nick's brother.
Lauren and Nick were introduced by his brother and sister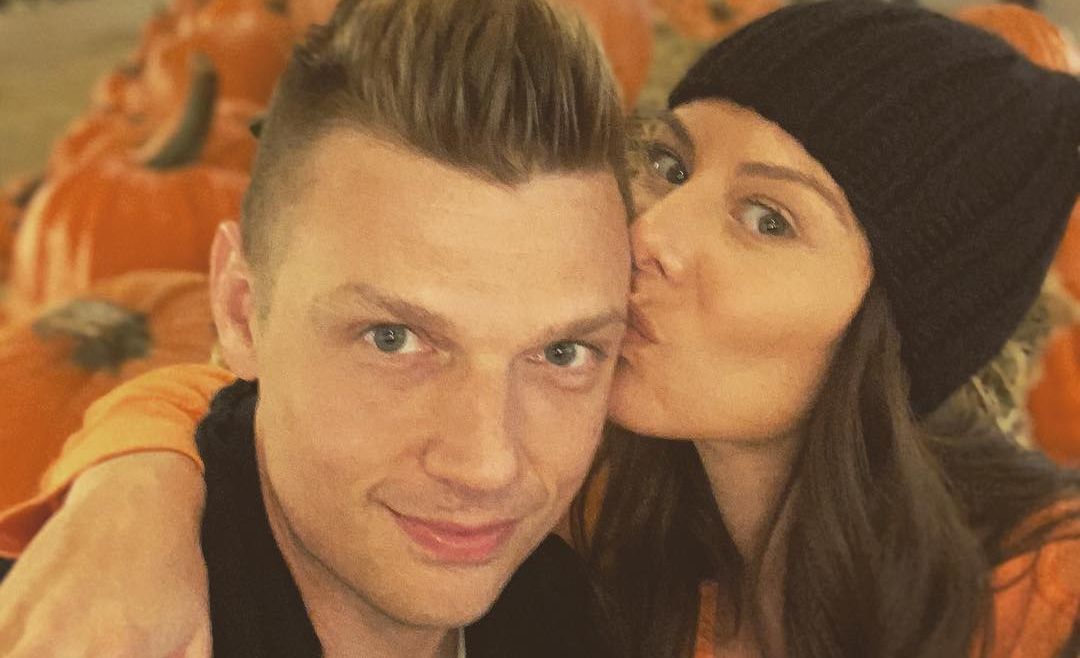 Lauren and Nick met at a meet and greet organized by Nick's brother, Aaron and sister, Angel. Carter's siblings knew that they were a match, and it turned out to be true. Nick told Inside Weddings:
"Three hours into conversing on my balcony overlooking the beach, we saw shooting star after shooting star. We both looked at each other and it got quiet."
Nick realized that he wanted to spend the rest of his life with Lauren when he went for a prolonged tour in Australia. He decided that it was time to propose, and he called Lauren's father to ask for his blessing. He then asked his manager to accompany Lauren to buy jewelry for her birthday. Lauren loved one of the diamonds on a necklace, and so Nick had it removed and set on a ring.
He later took Lauren to a private Island where he proposed. The wedding took place at a Santa Barbara resort overlooking the Pacific Ocean, and it featured on the reality show, I Heart Nick Carter. Part of Lauren's vows were:
"I will cherish our friendship and I will love you today. I will love you tomorrow and I will love you forever… I will love you faithfully through the best and the worst."
Lauren played a crucial role in helping Nick get over his struggles with drugs and alcohol abuse. Nick told Rolling Stone:
"… I have someone that I truly love and care about, that I want to be the best for, that I want to be alive for. I want to be healthy. I just want to be there for her and be accountable to her, so she has been my rock. We do fitness together, we eat healthy together, we play video games together. She's my best friend, so it's nice to have a best friend that is positive and a great influence."
Lauren suffered a miscarriage before and after she gave birth to Odin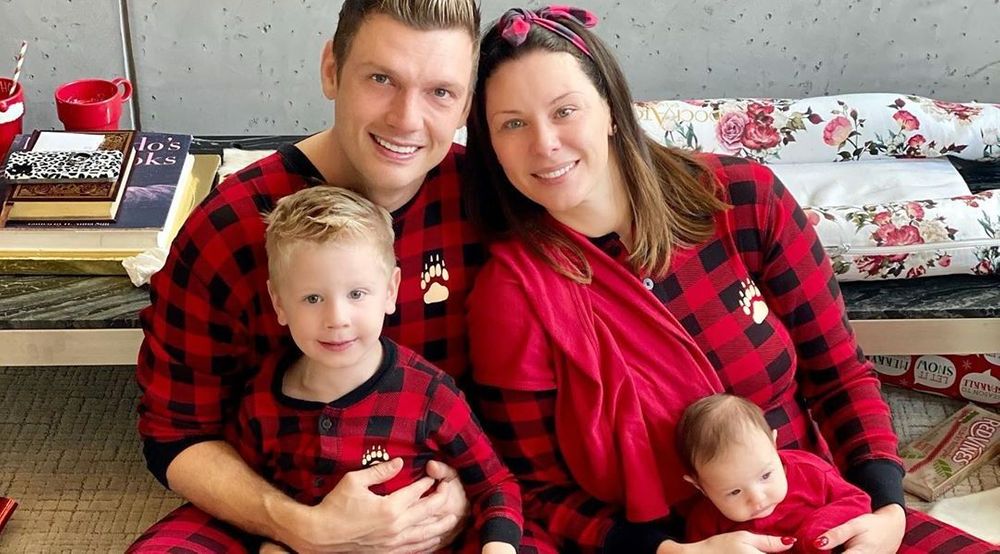 Carter revealed in November 2015 that the couple had suffered a miscarriage. At the time, Lauren was pregnant with the couple's first child, Odin, whom she gave birth to on 19th April 2016. Lauren announced Odin's home birth via a post on Instagram, which read:
"This is Odin minutes after entering the world in the comfort of our home. He was born under candlelight in a pool of warm soothing water surrounded by his tribe of strong, loving and supportive beings."
Sadly, Lauren suffered another miscarriage after giving birth to Odin. She was six months into her pregnancy when disaster struck. Lauren shared an emotional post about her miscarriage on the day she was due to give birth to her child. She posted an ultrasound photo and added the caption:
"Debated on whether or not to post this but since today would have been my due date… I thought I'd share with you all an often shameful subject that we as Women and Parents suffer in silence… I accept circumstances out of our control and I've moved on from my losses, days like today remind me just how fortunate I am to have a healthy child…"
A couple of weeks after that post, Nick and Lauren announced that they were expecting their second child. The couple welcomed their daughter, Saoirse Reign Carter, on 2nd October 2019.
Lauren is a former YouTuber and Reality television star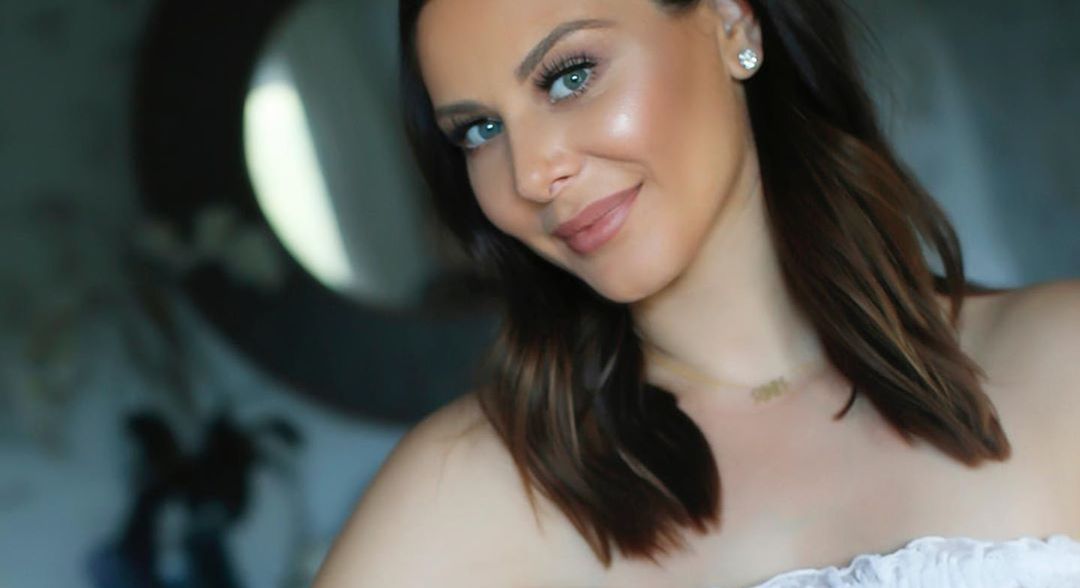 Lauren Michelle Kitt was born on 3rd June 1983 in Los Angeles, California. Her mom was a con-artist who became estranged from the family due to her frequent imprisonments. Lauren was always big on fitness, and in 2011, she launched the fitness channel, Kitt Fit, on YouTube.
Michelle featured in I Heart Nick Carter while running her YouTube channel. She gave up YouTube in 2015 and delved into running her company ProDerm Aesthetics. She partnered with dermatologist Willian D. Schweitzer to form the skincare company. The ProDerm website reads:
"ProDerm Image is devoted to offering our patients the improvement and maintenance of a youthful and healthy appearance through safely performed nonsurgical, minimal invasive, state-of-the-art cosmetic procedures and rejuvenation techniques."
Nick got a restraining order against his brother Aaron after he allegedly threatened to kill Lauren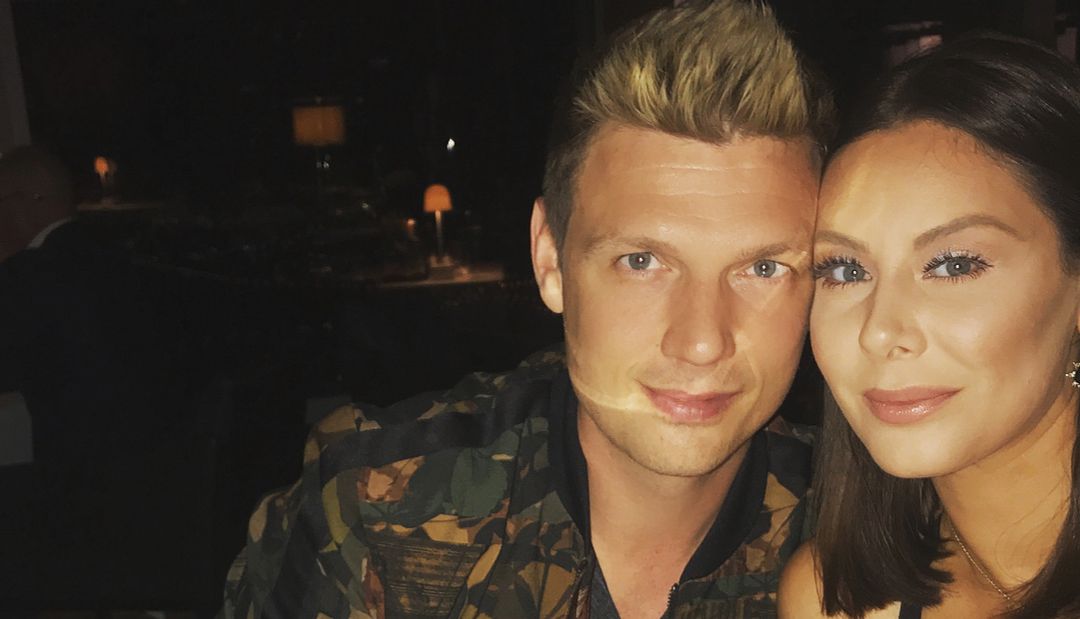 Nick and his brother Aaron have not always seen eye to eye. The 2006 reality show House of Carters exposed the tension between the two brothers. The pair continued to feud after the reality show ended as they struggled with drug abuse and money issues. In 2018, the pair's relationship hit a new low after Nick announced that he'd gotten a restraining order against Aaron after he allegedly threatened to kill his pregnant wife.
According to The Sun, Aaron told his sister during a Facetime call that he had thoughts of killing babies. Nick posted the following message on Twitter:
"In light of Aaron's increasingly alarming behavior and his recent confession that he harbors thoughts and intentions of killing my pregnant wife and unborn child, we are left with no choice but to take every measure possible to protect ourselves and our family. We love our brother and truly hope he gets the proper treatment he needs before any harm comes to himself or anyone else."
Aaron responded via a series of tweets in which he said that he and Nick were 'done' and that he didn't wish harm on his family.
---