Bret Baier is the chief political anchor for Fox, and he is the host of Special Report with Bret Baier. Bret joined Fox in 1998 after he auditioned for the position of the network's Atlanta bureau chief. He was then hired to be the network's Pentagon correspondent after he drove from Georgia to Virginia to cover the attack on the Pentagon on 11th September 2001.
In 2007, he was named Fox News' White House Correspondent. In January 2009, Bret took over permanently from Brit Hume on Special Report. Bret's rise to the top has been spectacular, and he is now one of the most recognizable anchors on United States television.
This article will focus on his personal life. It will look at his wife and kids and the inspirations behind his incredible work ethic.
Bret met his wife Amy after mutual friends set them up for a blind date
Bret and Amy met after friends organized a blind date for them. Amy flew to Chicago, and the couple went to a Rolling Stone concert together with another couple. Two years later, the Bret and Amy got married. Bret and Amy turned out to be the perfect couple that their friends thought they would be.
Bret attributes the success he has achieved today to the love and support he gets from his wife. He told Capitol File Magazine:
"As I transitioned from chief White House correspondent to anchor, I was saying 'yes' to every opportunity and working as hard as possible. Amy, then with our newborn baby boy who has a lot of health issues, was a rock and encouraged me to keep at it while she held everything together at home."
His first son Paul had to undergo open heart surgery due to a birth defect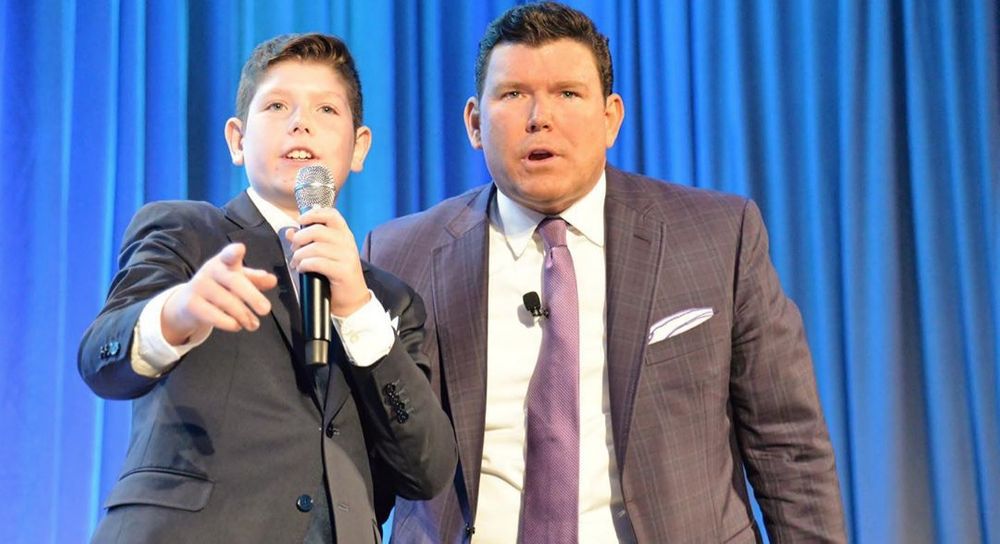 Bret and Amy were initially euphoric after their first son Paul was born without complication and pronounced healthy. However, the euphoria soon turned into fear and worry after an echo-cardiogram uncovered a serious defect on Paul's heart. The baby boy's heart was pumping blood in the wrong direction, and surgery was the only way to ensure that he survived.
Two weeks later, Richard Jonas flew in from Australia to perform the complicated procedure. Amy and Bret found comfort in each other and their Catholic faith during the 10-hour procedure. Thankfully for them, the procedure was a success. Bret described Paul's recovery while speaking to The Hill:
"At the beginning they'd leave his chest open with a clear plastic covering over the heart. So it's a combination of absolute fear that the heart could stop at any moment to awe that you're looking at the heart beating."
Paul recovered completely, but he still has to undergo more procedures on his aorta as he advances in age. He is currently enjoying life alongside his parents and his younger brother Daniel. The experience motivated Bret and Amy to give back to society by raising funds to support medical research. Bret told Capitol File:
"Amy is a dynamo and is the Chair of the Foundation Board for Children's National. I am the MC of the Children's Ball every year. We put a lot of time and effort into raising money and awareness for Children's National hospital, but we've also supported caused like helping wounded veterans and Alzheimer's, cancer and heart disease research."
Bret and his family were involved in a serious accident in Montana
Bret and his family were involved in an accident during a trip they made to Montana in January 2019. Baier was driving his SUV when he suddenly hit a patch of ice and lost control of the car. The SUV slid onto the path of an oncoming pickup truck, and the impact caused it to careen into a ditch and flip sideways.
Luckily for Bret and his family, the pickup driver stopped and helped them out of the car. Emergency teams and the Montana Highway Patrol also responded quickly to the incident. The family suffered minor injuries, and within a short time, they were discharged from hospital. Bret talked about the incident at the end of a Special Report episode:
"We are grateful to all those who helped us out. My advice to everyone is to always wear your seatbelt and to count your blessings every day. I tweeted this out as we left the hospital banged up, but alive. 'Don't take anything for granted – every day is a blessing and family is everything. It's always good to remind yourself of that before something does it for you.' "
His work ethic comes from lessons he learnt from his father and father-in-law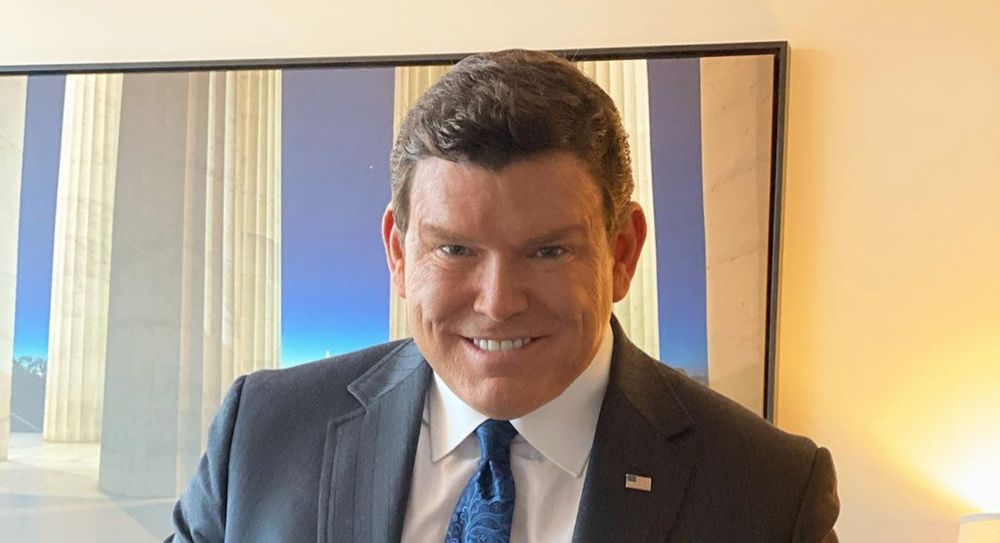 Bret spent the early part of his life in Red Bank, New Jersey, and he was quite fond of the environment at his home. When Bret was 9, his dad received news that he would be transferred to Atlanta. Bret was devastated, but his dad made him understand that moving was worth the sacrifice if it meant that he would improve.
Bret was inspired by his father's work ethic, and at the age of 16, he started a successful grass-cutting business. A couple of decades later, he met another hard worker in Amy's dad. Paul had started from humble beginnings and created a successful medical device company. Despite Paul's success, he made sure that his children learned the value of hard work. Bret summarized the influence that his fathers had on his work ethic in an article posted on Market Watch:
"They are also the same values that my Dad shared with me, the ones that spurred on my teenage landscaping empire, and the same values that led to a massive success for a medical device company in Illinois. Their stories taught me that success comes to the people who work hardest to dig it out, and they have both influenced my own work ethic…"
---