Alexee Trevizo pleaded not guilty to first-degree murder after allegedly suffocating her newborn baby in a hospital trash can. The 19-year-old told police that the child was dead upon birth. An autopsy refuted Alexee's claims, concluding that the baby had air in his lungs and had no defects consistent with a stillbirth.
Alexee Trevizo's mother warned her that she could go to jail
Body cam footage released by authorities shows that medical staff, police, and Alexee's mother confronted her after staff found the dead child in a trash bag. "We discovered a dead baby in the bathroom," the doctor says.
"Lexee, I told you about this," Alexee's mother tells her crying daughter. "I just asked you, baby, tell me the truth."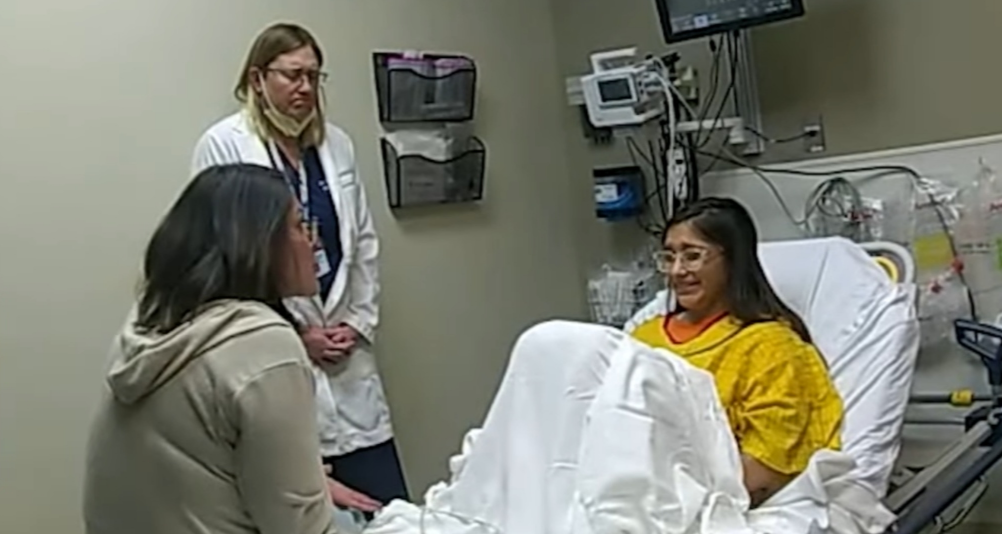 Trevizo went to the hospital complaining of lower back pain. Despite tests concluding she was pregnant, Alexee denied having sex and locked herself in the bathroom. Medical personnel eventually persuaded her to open the bathroom, where they found her trying to clean up blood.
A body cam camera recorded a nurse telling a police officer that they feared she'd harmed herself. After discovering the body in the trash can, they concluded that Alexee had killed her baby. "She killed the kid," the nurse tells the police officer.
The footage shows Alexee's mother's disbelief when a nurse describes the baby as full-term. She then warns Alexee that she could go to jail. "Lexee, have you watched the news of the girls – what they do to their babies, and they go to jail?" she asks Alexee.
Alexee's mother leaves to call her husband, presumably Alexee's father, before returning to press her daughter for more details. The teenager confesses that she put the baby in the bag. A police officer asks Alexee's mother to give her daughter time.
The footage shows Alexee was transferred to another institution as she was still bleeding and hadn't delivered the placenta. Prosecutors filed charges against Alexee after the autopsy concluded that the child likely suffocated after birth. The police statement reads:
"Artesia Police Department detectives presented case information to the 5th Judicial District Attorney's Office on March 28, 2023. A criminal complaint was approved on May 10, 2023, and formal charges were filed on the suspect and mother of the victim."
Alexee's parents will have to ensure that she complies with the terms of her release. The police will re-arrest Alexee if she violates her bond terms. Eddy County District Judge David Finger released her on a $100,000 unsecured bond. The release will allow her to attend school and graduate.
Alexee won't wear an ankle monitor and isn't under house arrest. However, she must adhere to a 7 a.m. to 7 p.m. curfew and attend counseling. She can only travel out of state to Texas to visit family. The judge prohibited any other out-of-state travel.
---