In happier days, we couldn't get enough of Alec Baldwin's impersonation of former President Donald Trump on Saturday Night Live. But these are not happy days. Alec Baldwin sits in the middle of an investigation into the death of cinematographer Halyna Hutchins on the set of Rust. Baldwin fired the fatal shot believing that the gun didn't have live ammunition. 
Hutchins' death has caused widespread sorrow in the acting community, with calls to improve the safety of filming crews intensifying daily. Anger has also become a prevalent emotion as reports indicate that crew members had reported incidents of accidental prop gun discharges days before the incident. 
Alec has retreated from the public eye as he helps investigators with the case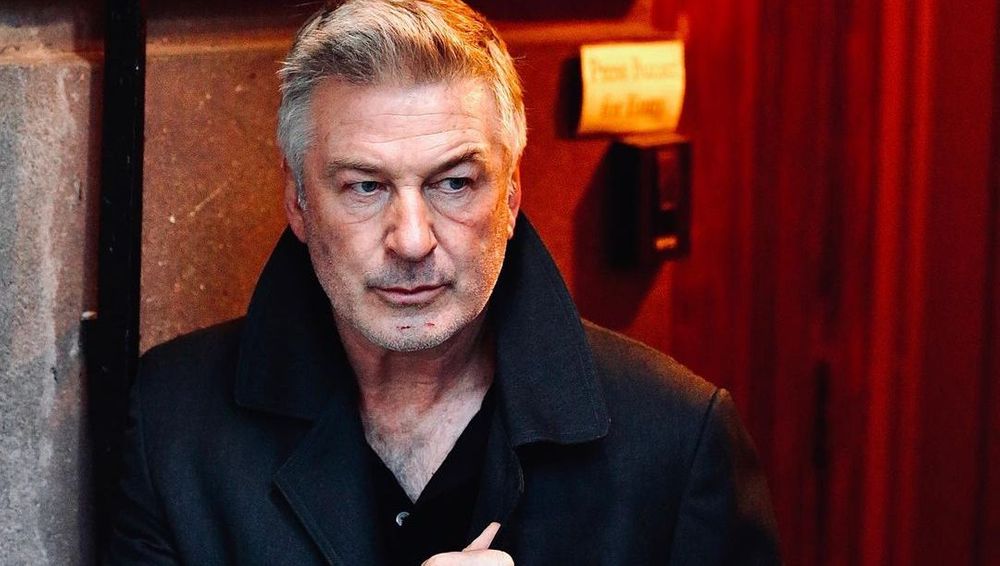 People reports that Alec Baldwin couldn't contain his emotions following Halyna's tragic death. "Everyone knows this is an accident, but he is absolutely devastated," a source told the publication. 
"Alec is still trying to get his head around everything that happened," another source told People. "This has been devastating. It's been incredibly difficult."
Baldwin submitted himself to the Santa Fe County Sherriff's Office for questioning about the shooting. He left after several hours and provided an update via Twitter about his reaction to the incident. 
"There are no words to convey my shock and sadness regarding the tragic accident that took the life of Halyna Hutchins, a wife, mother, and deeply admired colleague of ours," Baldwin wrote. He added that he'd cooperate with investigators and support Hutchins' family as much as possible. Alec wrote:
"I'm fully cooperating with the police investigation to address how this tragedy occurred and I am in touch with her husband, offering my support to him and his family. My heart is broken for her husband, their son, and all who knew and loved Halyna."
Halyna's husband, Matthew Hutchins, told Insider that he had no words to describe the situation. He appreciated people for their sympathy before adding, "I think we will need a little bit of time before we can really encapsulate her life in a way that is easy to communicate."
It might be a while before we see Alec Baldwin in public again. A source speaking to People revealed that Alec had canceled future projects to take some time away and process the situation. The source described the setback as unique to Baldwin as it involves death. The source said:
"[Baldwin] is someone who really deeply cares, so he can be very hard on himself. That's true in general, in situations nowhere near as serious as this. But in this situation, it's a whole other level because of the loss of life involved. It's going to take him time to figure all this out. He needs to take a while to himself, to be with his family."
An assistant director told Alec that the prop gun didn't have live ammunition when he handed it to him
"In all my years, I've never been handed a hot gun," Baldwin said following the accident, according to a witness speaking to TMZ. 
A 'hot gun' is the opposite of a 'cold gun,' an on-set phrase describing an unloaded firearm. According to an affidavit by the film's director Joel Souza, Dave Halls, the film's first assistant director, handed a revolver to Alec and yelled, 'cold gun.' 
Alec fired the gun while rehearsing a gun draw sequence that would feature in the film. The projectile struck Hutchins in the chest and Joel Souza in the shoulder. She was pronounced dead at the University of New Mexico Hospital. 
After the shooting, it emerged that Rust's set didn't meet industry safety standards. According to The Los Angeles Times, at least one camera operator complained about gun safety on set. Three crew members said that they were concerned following two accidental prop gun discharges.
Crew members told the publication that Alec Baldwin's stunt double had accidentally fired a prop gun twice after receiving instruction that the weapon was 'cold.' A crew member lamented:
"There should have been an investigation into what happened. There were no safety meetings. There was no assurance that it wouldn't happen again. All they wanted to do was rush, rush, rush."
A message from a concerned colleague to the unit production manager read: "We've now had 3 accidental discharges. This is super unsafe." 
A subsequent report by The Guardian reveals that Dave Halls, the director who handed Alec the 'hot' revolver, faced complaints about gun safety on the set of Hulu's Dark in 2019. Prop maker Maggie Goll alleged that Halls didn't follow protocol regarding gun safety. 
Goll stated that Hutchins' death shouldn't have happened if the crew had followed the required safety procedures. She said:
"This situation is not about Dave Halls. It's in no way one person's fault. It's a bigger conversation about safety on set and what we are trying to achieve with that culture. There is absolutely no reason that gun safety should be ignored on set even when it is a non-firing prop firearm."
Reports have painted a picture of a production set in turmoil. The film's first camera crew left on the morning of the shooting due to poor safety conditions. "Corners were being cut – and they brought in nonunion people so they could continue shooting," a source told The LA Times. A statement by Rust Movie Productions stated that filming has stopped indefinitely:
"We have halted production on the film for an undetermined period of time and are fully cooperating with the Santa Fe Police Department's investigation."
---