Aaron Judge is playing the best baseball of his career since that barnstorming 2017 rookie season. That should be good news for New York Yankees fans; however, Judge's future is unclear as he approaches free agency. Before the 2022 season, Judge rejected a $213.5 million, seven-year extension contract, signing a one-year extension worth $19 million.
A recent interview with Marly Rivera of ESPN did little to calm fans' nerves. Judge danced around questions about his future, declining to clarify whether he planned to remain with the Yankees.
Judge found out he was adopted after asking his parents about his heritage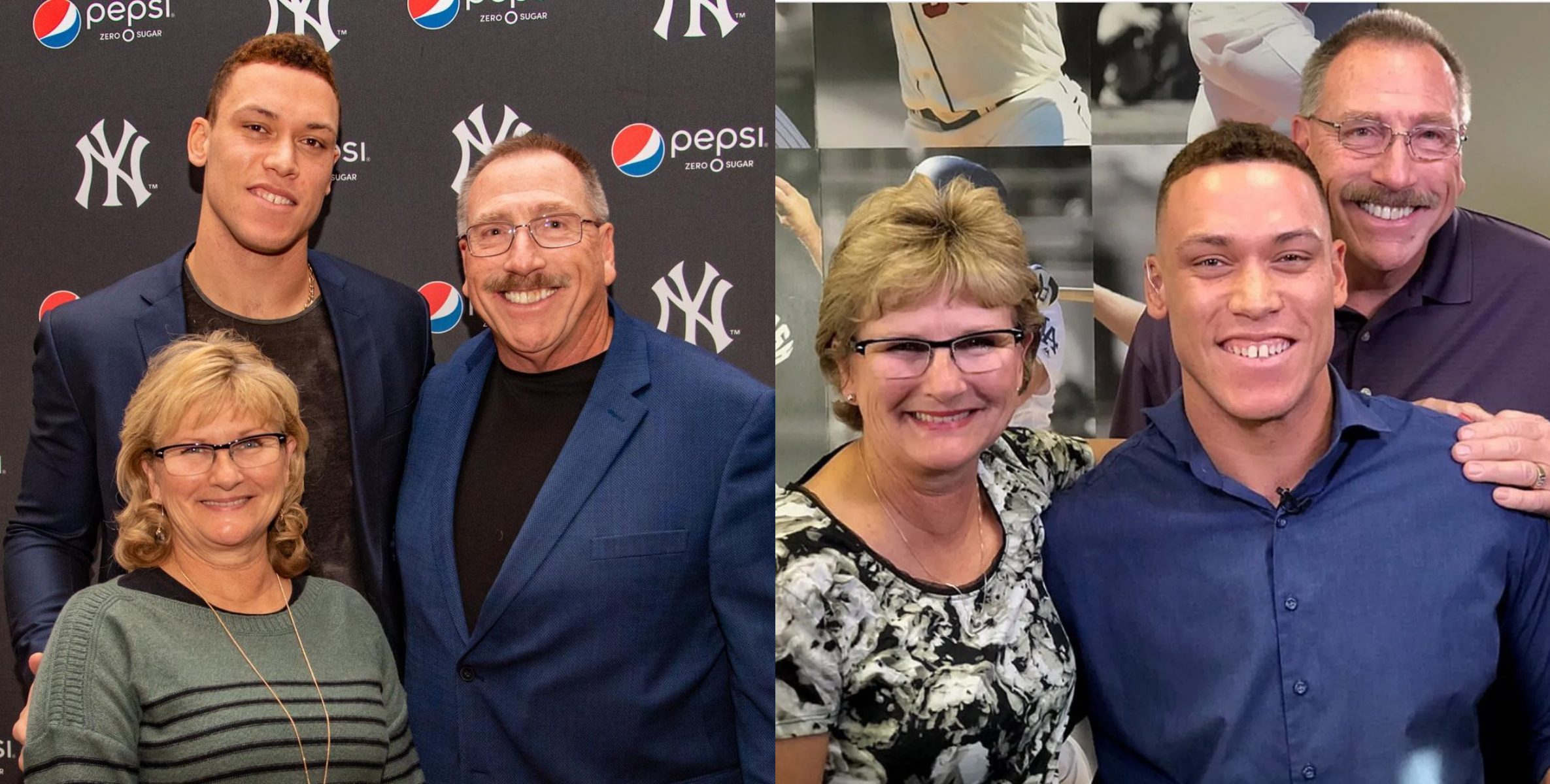 Aaron Judge was born on 26th April 1992 in Linden, California. His parents, Patty and Wayne Judge, now retired teachers from Linden, adopted Aaron a day after his birth. Judge grew up alongside his older brother, John, who was also adopted.
At around age 10 or 11, Aaron asked his parents why he didn't look like them. The biracial Judge shared no similarities with his white parents. Learning he was adopted did nothing to change the relationship he shared with Patty and Wayne. Judge told The New York Post:
"I was about 10 or 11 and we really didn't look alike, so I started asking questions and they told me I was adopted and answered all my questions, and that was that. I was fine with it. It really didn't bother me because that's the only parents I've known."
"Aaron has an older brother, John, 29, who is teaching English in Korea, and we're real proud of him, too," Patty told the publication. "Really, it was all meant to be."
Aaron sees no need to find his biological parents. Judge told Newsday he doesn't feel any relation to them; therefore, he won't waste time searching for them: "I have one set of parents, the ones that raised me. That's how it is." He continued:
"Some kids grow in their mom's stomach; I grew in my mom's heart. She's always showed me love and compassion ever since I was a little baby. I've never needed to think differently or wonder about anything."
Aaron could have gone pro earlier, but his parents insisted he joined college
Patty and Wayne were school teachers who ensured their kids understood the value of good education. "They wanted me to always make sure I put education first and make sure I prioritized everything," Judge told mlb.com.
From an early age, Aaron had to finish his homework first before going out to play with friends or playing video games. His parents would only allow him to play if he completed homework in time. He explained:
"They'd say, 'Hey, you've got homework to do. You've got to finish your math homework and science homework. Then if you have time left over before dinner, you can go play.' Something like that. I didn't like it as a kid, but looking back on it, I really appreciate what they did for me."
Aaron was a multi-discipline athlete, excelling in basketball, baseball, and football. After high school, football recruiters from UCLA, Stanford, and Notre Dame contacted Aaron. Furthermore, in 2010, the Oakland A's used a draft pick in the 30th round to recruit Aaron.
However, at the urging of his parents, Judge turned down the opportunity to go pro or accept football scholarships. He joined Fresno State, where he developed as a person and player. He told The Tampa Bay Times-Tribune:
"I felt like I needed to go to college. Not only on the baseball field, but off the field, I just didn't think I was mature enough to face the real world yet."
Judge holds his parents in high regard and speaks glowingly about them
Aaron Judge always has something positive to say about his parents. Speaking to mlb.com, Judge said his mother's guidance carved his path to major league stardom:
"I know I wouldn't be a New York Yankee if it wasn't for my mom. The guidance she gave me as a kid growing up, knowing the difference from right and wrong, how to treat people and how to go the extra mile and put in extra work, all that kind of stuff. She's molded me into the person that I am today. "
During the 13th Yankees' Hope Week initiative in July 2022, it was Wayne's turn to receive praise from his son. The five-day event shines a light on unique organizations, families, and individuals worthy of support and recognition.
Judge spoke at the event, expressing adoration towards his father. Aaron said that Wayne always found time to bond with his children, despite working long hours:
"Like you said, my dad gets done working. He's tired, he just wants to hang up and rest up. But he's always took the time to spend five minutes, ten minutes with me. Those are things, those are memories I hold on to until this day."
"It's tough to say, you know my dad still stays at the top of that [role model] list. He's always been my hero. I'm always a guy who looked up to [him]."
Judge lives a continent away from his parents, but he makes up for time lost during the offseason. The small community of Fresno, California, enjoys having a presence like Judge's in town annually. "He gives our kids hope that they can get noticed, too, even from a small community," Joe Piombo Sr., one of Aaron's former coaches, told Northjersey.
Every Mother's day, Judge sends flowers to her mom and calls her to appreciate her input in his life: "I'll just thank her again for everything she's done, and tell her again I know I wouldn't be in the position I am now if it wasn't for her love and guidance."
Whatever decision Aaron makes about his future, his parents will likely have plenty to do with it.
---