Eric Stonestreet is an American actor and comedian famous for playing the role of Cameron Tucker in the sitcom Modern Family. He has scooped two Emmy Awards for Outstanding Supporting Actor in a Comedy Series for his role in the series. Eric came to prominence for his recurring role on CSI: Crime Scene Investigation.
He went on to appear in films such as Identity Thief, Bad Teacher, and The Loft. Stonestreet provides the voice of Duke in The Secret Life of Pets.
This piece will look at Eric Stonestreet's sexuality and love life. Eric Stonestreet is not gay.
Eric portrays a gay character in Modern Family, but he is straight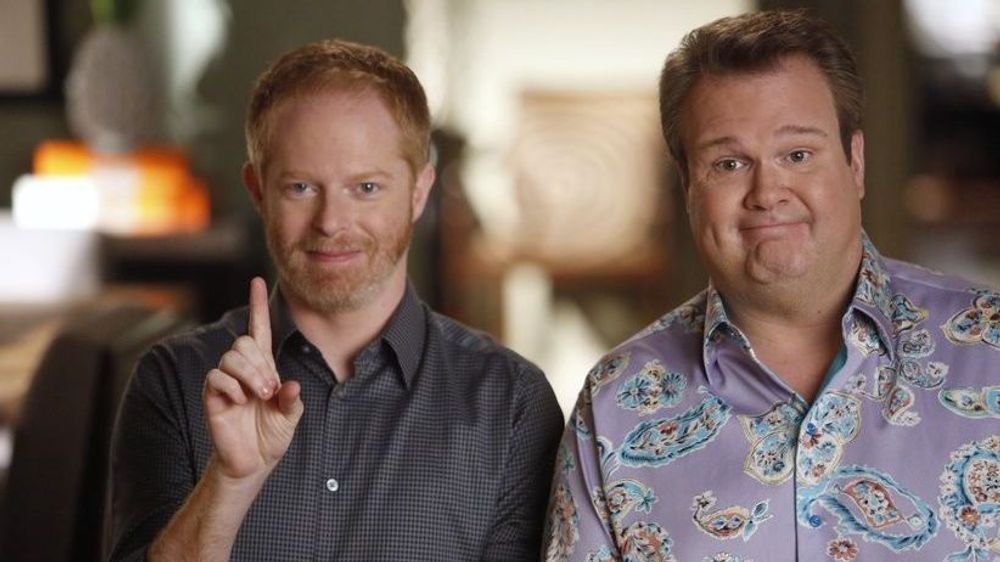 Eric (Cameron Tucker) and Jesse Tyler Ferguson (Mitchell Pritchett) play one of the most famous gay couples on television. However, in real life, Jesse is gay, but Eric is straight. "I say I'm 'openly straight,'" Eric told Oprah.com. "I never thought this would be the character that people would know me for, but it's just an honor to play him."
Jesse and Eric have undeniable chemistry on the show. Tyler revealed that they started working on their relationship before filming started. After finding out that they would play a gay couple, the pair met for coffee to discuss their roles. Incidentally, the duo first met on Valentine's Day. Ferguson told Out Magazine:
"Eric is straight. I call him gay-for-pay. He is so game for this character. We just clicked. We hang out a lot. Ironically, after he got the role, we decided to meet up for coffee. We're having coffee in the middle of the afternoon – and we realize that it's Valentine's Day! Just two guys, hangin' out, having coffee. No big deal."
Eric and his girlfriend Lindsay Schweitzer met at a charity event in 2017 and have been dating ever since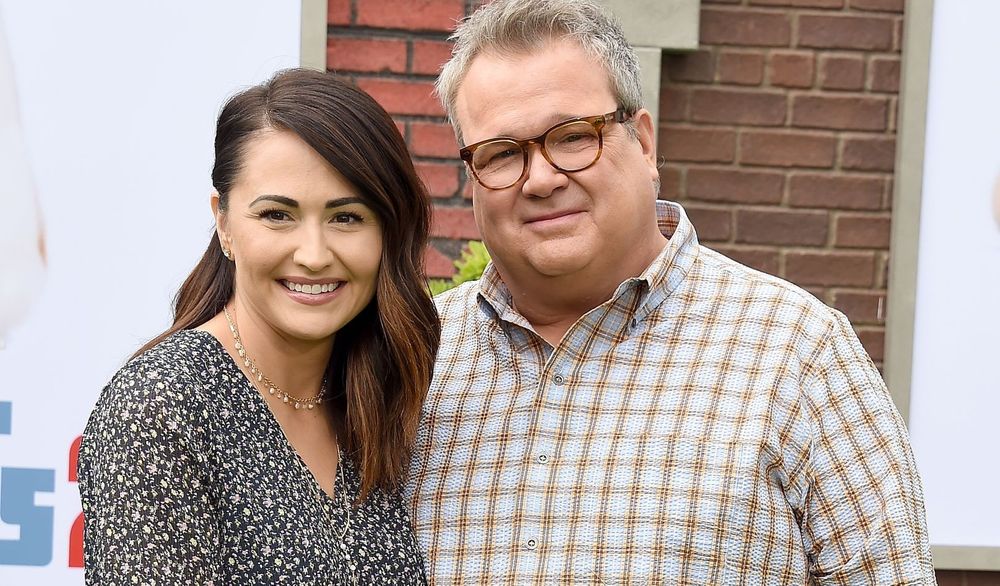 Eric and Lindsay Schweitzer met during the Big Slick charity weekend in Kansas City. The couple started dating shortly afterward. "They are very happy to have met each other and are enjoying spending time together," a source speaking to People said.
Lindsay avoids the spotlight, but Eric occasionally talks about the details of their relationship. During an appearance on Ellen, Eric talked about how she tricked Lindsay into believing that he'd grown a moustache because Modern Family's showrunners wanted him to have it at the start of filming. The elaborate prank even involved fake emails from the show's executive producer asking Eric to keep the beard. Eric finally shaved the hideous moustache:
"That night before 'Modern Family' started, I got up in the middle of the night and shaved it off. And then just woke up and she wakes up in the morning and looks at me like, 'Your moustache is gone.' I'm like, 'What? Are you kidding me? Are you serious? What do you mean? Oh, my God! I sleep-shaved!"
Eric and Bethenny Frankel had a fling in 2015 but they decided that they'd be better off as friends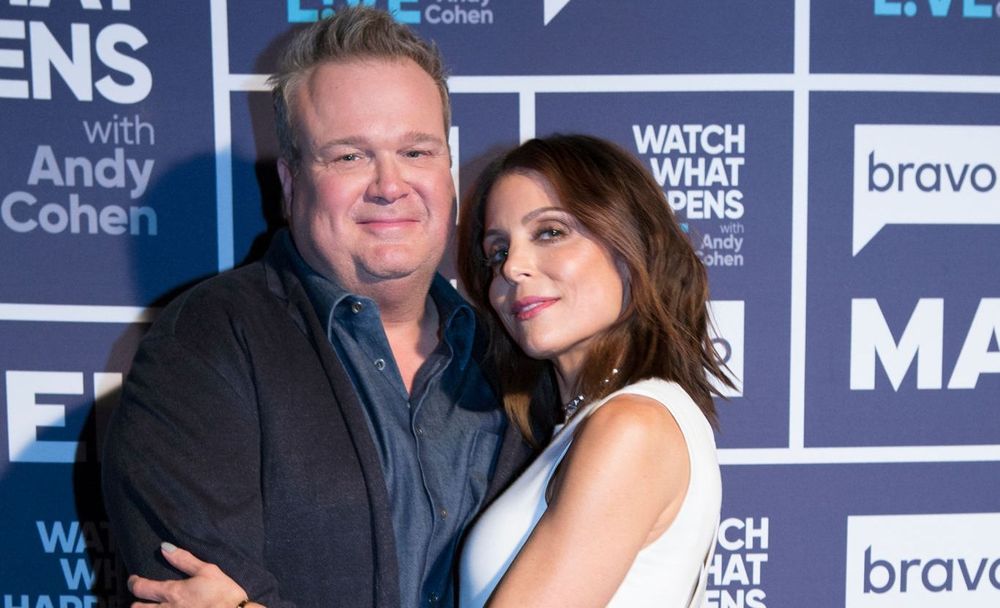 In 2017, Eric and Bethenny talked about their 2015 fling on Watch What Happens Live. Eric offered the following response to a question about whether he and Frankel dated: "I think we decided that we make much better friends, but she's a wonderful kisser.
Frankel sparked relationship rumors during a 2015 appearance on Watch What Happens Live. "Eric Stonestreet and I are friends," she said. "He's an awesome guy. I don't confirm or deny dating rumors and that's what I'm saying… And we're sleeping together tonight. He's at my apartment right now."
---