Sean Hannity is the Conservative host of the commentary program, Hannity, on Fox News. Hannity also hosts the nationally syndicated radio show, The Sean Hannity Show. Sean's stint on Fox started alongside Alan Colmes in 1996 on Hannity & Colmes. Fox adapted the show to Hannity after Alan Colmes departed in January 2008.
Hannity has an innumerable list of controversial moments and statements. The Fox show host has publicly supported President Trump since 2016 and is considered the President's unofficial spokesman. Due to his closeness and access to Trump, Hannity has become one of the most famous media personalities in America.
This piece will look at Sean Hannity's dating life.
Sean and his ex-wife Jill Rhodes divorced after more than 20 years of marriage
Sean and Jill met in the early 90s as Sean endeavored to make connections in the media industry. Rhodes, then a political columnist for the Huntsville Times, enjoyed the amusing voice mails left by Sean as he called to solicit story ideas. Jill knew that she would marry Sean when she laid eyes on him at a 1992 Mayoral debate set up by Hannity. "I looked at his face and I said, 'That is the man I'm going to marry," Jill told People.
The couple wed in 1993, and within the course of their marriage, they welcomed two children, Patrick and Merri. In June 2020, Hannity and Jill announced that they'd finalized their divorce in 2019. It also turned out that they had separated years before their divorce. The couple's statement to USAToday read:
"Sean and Jill are committed to working together for the best interests of their children. Amicable agreements were entered into four years ago between Sean and Jill. They maintain a close relationship as parents to their children."
Sean and his colleague Ainsley Earhardt have denied being in a relationship despite sources confirming that they have been secretly dating for years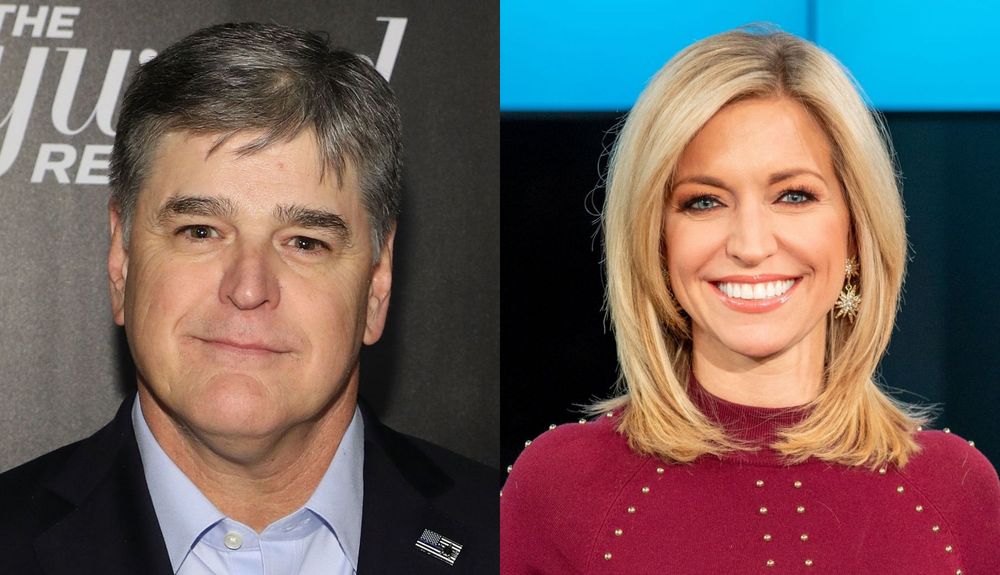 Shortly after news of Sean's divorce broke, reports emerged linking Sean with his colleague Ainsley Earhardt. A source close to the couple told People that Sean and Ainsley have been dating for years. "He's very private because he's very famous and he's very controversial, but it's been an open secret that they have been seeing each other," the source said.
Sean and Ainsley both denied being in a relationship. Ainsley told People through a spokesperson:
"Right now I am focused on raising my daughter and I am not dating anyone. As anyone at Fox News will tell you, Sean is a wonderful person and whomever he chooses to date will be extremely fortunate."
---