Isaiah Stannard (also known as Izzy Stannard) is an American actor who shot to fame for playing Ben Marks on the NBC hit Good Girls. Stannard launched his career as a voice actor on cartoons. He also dubbed foreign TV shows and films, including Young Carl Sagan in the movie Star Stuff. Isaiah then landed small roles in films, including Party Dress and Brad's Status.
Stannard starred alongside Jenna Fischer, Luke Wilson, Ben Stiller, and Michael Sheen in Brad's Status. His breakthrough came after landing the role of Ben in Good Girls.
This piece will look at Isaiah's gender identity and career. Isaiah is trans and uses the pronouns he and him.
Good Girls' creator Jenna Bans changed Ben Marks' storyline after learning that Isaiah Stannard is trans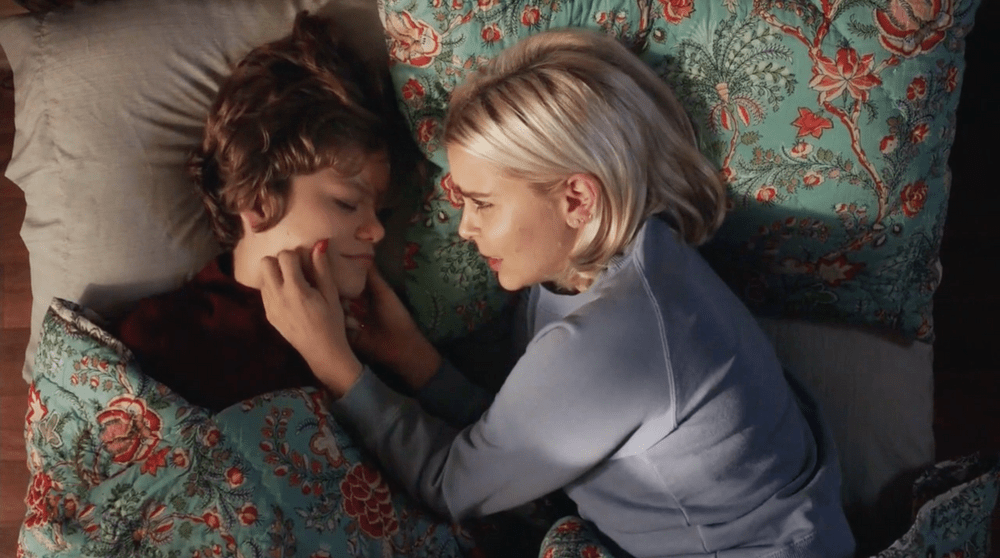 The original casting call for Annie's kid was for a son named Ben, but the showrunners eventually allowed kids of all genders to audition for the role. The show's creator Jenna Bans didn't know that Isaiah was trans when they cast him for the role. After learning about Isaiah's gender identity, Jenna altered Ben Marks' storyline to fit the story of a trans child.
Bans saw a chance to tell the story of a gender-nonconforming character without making it the lead narrative. To make sure that they got Ben's story right, the show's writers worked closely with GLAAD, an American media monitoring organization run by the LGBTQ+ community.
In the show, Ben comes out after the birth of his little brother. After the boy's birth, Annie exclaims, "Yay, it's a boy!" Marks, who still uses his given name Sadie at the time, pauses before replying, "So am I." Annie then hugs Ben close and says, "I always wanted a boy." It was one of the most emotional scenes in the entire series.
Jenna told Variety Annie's immediate and unwavering acceptance of Ben's decision was just as important as Ben's coming out moment. "What's most important to the character and the story we are telling between Sadie and Annie is really about the bond between Sadie and her mom," Jenna told Variety. Unfortunately, Ben's dad and Annie's ex-husband, dismissed Ben's trans confession.
He suggested to Annie that Ben pursues therapy. "She doesn't need therapy, she's figuring out who she is," Annie rebuffed. Ben stuck with the name Annie in season 2 but changed it to Marks in season 3. Annie is desperately trying to get funds for Ben's hormonal therapy, and despite being financially secure, Marks' dad is reluctant to help.
Isaiah's mom and partner accepted his orientation and supported his transition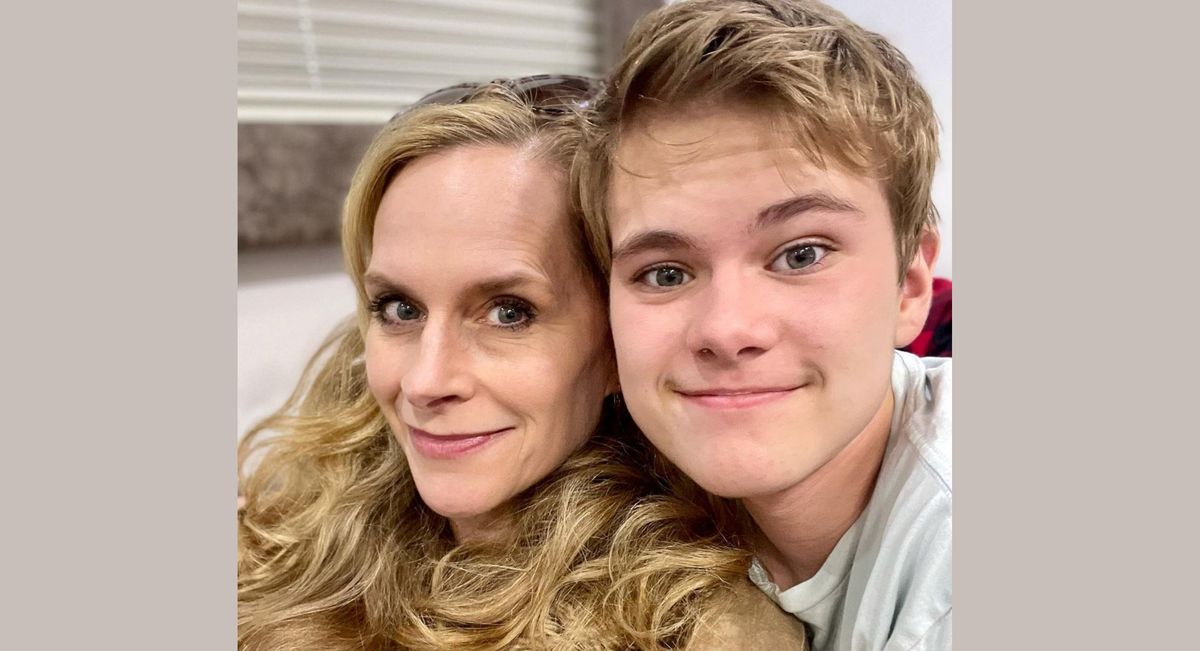 Isaiah's mom, Kristin Johansen, and partner, Warren Marsh, were instrumental in fostering Isaiah's acceptance of and confidence in his orientation.
Kristin and Warren created an accepting environment that encouraged authenticity. Stannard came out as gay before coming out as trans. Kristin told People:
"I feel that because we're in a really liberal environment, some people were like, 'Maybe he's gonna be trans, maybe he's gonna be this or that.' I was just always like, 'Hey, let's let Isaiah tell us.' I was happy that you came and just told me."
"You saw me for who I was," Isaiah told Kristin. "I always felt supported by my family and just in showing my family more of who I am, that only strengthened that bond."
Stannard added that he can express himself in any way thanks to his parents. He cited Hunter Schafer's character in Euphoria as the perfect example of fearless expression. "It's awesome that you're trans and that's beautiful, but it's okay to express different sides of yourself too," Kristin said.
"It's almost liberating being more feminine now and still feel secure and comfortable with who I am as a trans man," Isaiah added. Kristin said she'll support anything that makes Taylor feel more alive, authentic, and happy.
Stannard struggled to land roles before making his breakthrough in Good Girls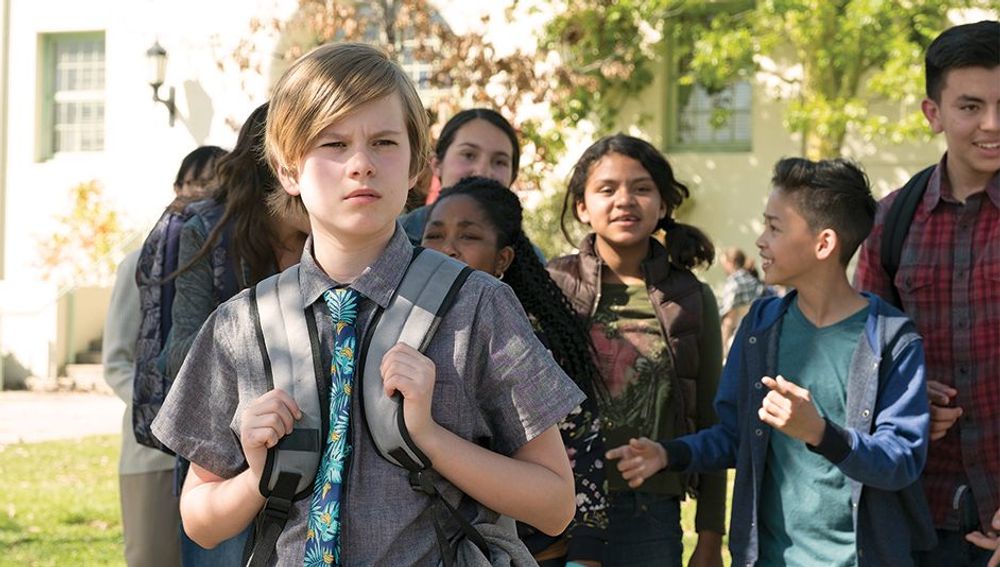 Isaiah Stannard was born on 1st October 2004 in New York City. He trained in voice and dance at Professional Performing Arts School.
Despite performing well in school and having tons of talent, Isaiah struggled to land major roles. He had to settle for minor roles before Good Girls' casting directors recognized his potential and offered him his big break. He stated in a December 2020 interview on The Dev Show that his advice to young actors is not to give up:
"I would just say not to give up because I feel like it's very easy to get discouraged, especially when you are auditioning a lot. I auditioned for years before I really got anything. It's so easy to be like, 'I'm just bad or they don't like me.' There's so many reasons [to not get cast], but just to like not take that personally."
Stannard stated that he enjoys acting, but is not sure whether it will be part of his future. "I don't know what I'm going to do with the entire rest of my life, but I really love acting," he said.
---