Coi Leray is an upcoming rapper who burst onto the scene following the release of her 2017 hit Goofy Ass Niggaz. In 2018 she dropped her first mixtape Every Thing CoZ, which contained hits such as No Letting Up, Pac Girl, and Huddy. The success of the mixtape earned her a deal with Republic Records.
Leray released her second mixtape EC2 to widespread acclaim. It represented her evolution as an artist as it blended her unique style with melodies and top-class production. Coi's rise to the top of the female rap game seems inevitable. Her January 2021 hit No More Parties recently received Gold Certification from the RIAA.
This piece will look at Coi's sexuality and dating life. She is not gay and is currently single.
Coi admits that she is attracted to girls, but she identifies as straight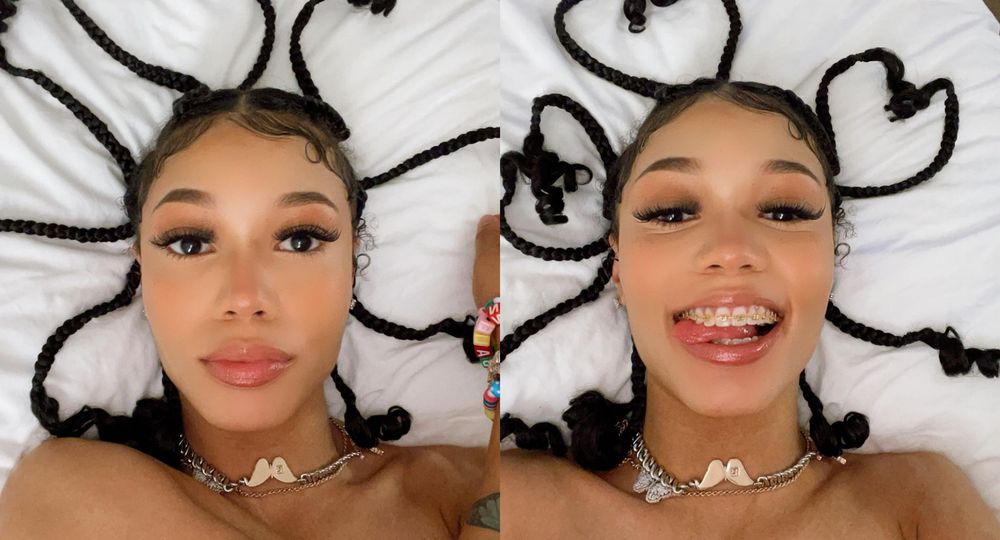 Coi Leray's sexuality became a trending topic following the release of her breakthrough hit Huddy. The song featured lyrics suggesting that Coi might be lesbian or bisexual.
DJ Vlad asked her about the lyrics, and Coi explained that what she says in the studio is not necessarily reflective of who she is in real life. "When you in the studio, behind the mic as an artist, you are going to do whatever it is on a creative aspect to make that shit sound hot, and people got alter egos," Coi explained.
She went on to state that she finds some women attractive, but she would never pursue a sexual relationship with a woman. Coi will flirt and dance with a woman, but she insists that she is straight. Leray told DJ Vlad:
"Sometimes I feel like I could take a bitch and that's just what it is. I ain't girls. But I will tell you know that I am attracted to girls, but I am not into them, if that makes sense. I think that a lot of bitches are pretty. Depending on who or whatever, if I feel comfortable we could turn up in a club and dance on each other, but like, I like dick."
Coi defended her boyfriend Pressa after he was trolled for having feminine facial features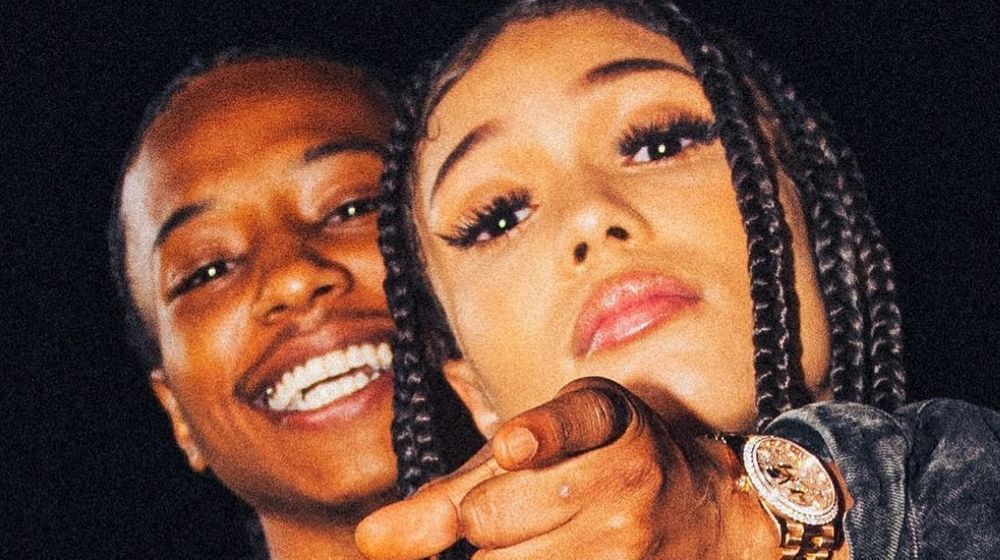 Reports of a relationship between Pressa and Coi erupted after they started sharing intimate videos on TikTok. Several weeks before they began posting videos, the pair had collaborated on a single titled Attachments.
Coi and Pressa appeared to be enjoyed their fledgling romance until trolls came after Pressa for having feminine facial features. Leray clapped back at the trolls with the following tweet: "People saying Pressa look like a girl till they see that Mf dick print."
Rapper Blueface added fuel to the fire when he tweeted: "Dat nigga look like a bitch." Blueface and Coi were previously rumored to be in a relationship; therefore, fans interpreted the tweet as a swing at Leray's new boo.
Blueface, however, denied that his tweet was directed at Pressa. "Y'all reachin smh I'm not talm about that," Blueface clarified. The couple's recent PDA-filled appearance at the BET Awards suggests that they don't mind the trolling.
Pressa shared several photos of the pair at the event, and in one of the captions, referred to Coi as his 'goat.'
Leray's ex Trippie Redd claimed that Coi aborted a child they made during their relationship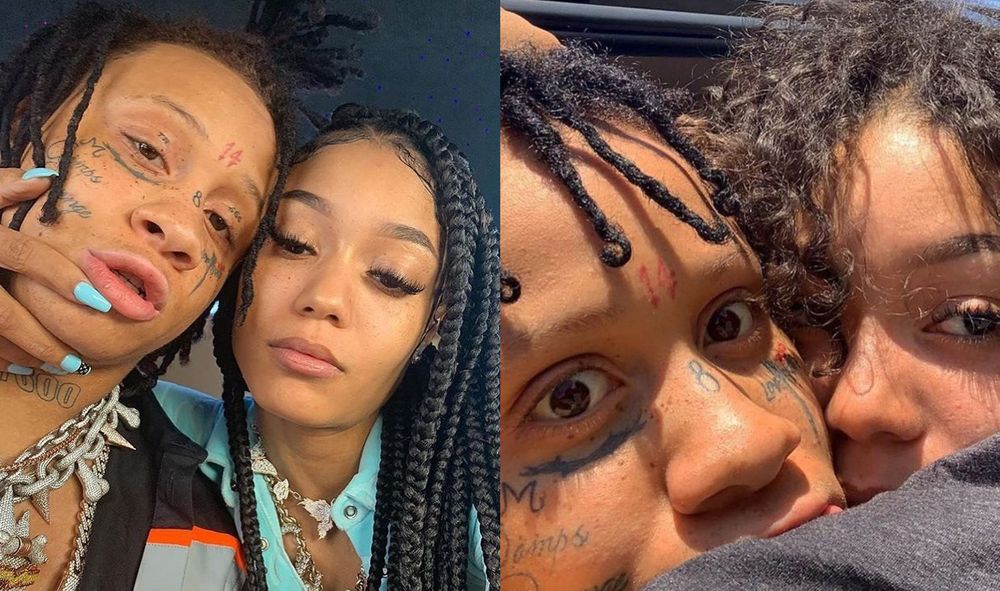 When Coi Leray met Trippie Redd, she had no interest in a relationship. However, he caught her eye, and shortly after, the couple started dating. The couple had a public relationship that involved plenty of social media posts and touring together. "We fucked up the stage together," Coi talked about the couple's performance at Rolling Loud Miami during a May 2019 No Jumper interview. "We are a dynamic duo. That's my baby."
In August 2019, Redd gushed to HotNewHipHop about Coi's fire music and the instant connection the couple had. Trippie provided some insight into the couple's relationship and subsequent breakup when he released Leray in mid-November 2019. Redd suggested that the couple's relationship started crumbling two months after they started dating.
In a subsequent Instagram Live session, Trippie revealed that he got Leray pregnant and that she aborted the couple's baby. Coi didn't appreciate Trippie addressing their relationship in his music. She tweeted:
"It was certainly a bitch move for Trip to go and name the song after me. I heard all those songs 5 months ago. And he personally sent me Leray like a bitch and still puts it in his album."
The song initially hurt Leray, but she revealed on No Jumper that she laughs about the entire saga. She explained that the song hurt her because she felt like Redd used her name as clickbait. "You coulda got the message the fuck out there because we're very connected," Coi said. "You ain't have to go ahead and out me down like that in a song."
She referred to the song and Trippie's allegations as 'bullshit' but added that she respects him as an artist. In an interview with DJ Vlad, Leray blamed the couple's youth and poor timing as the reasons why the relationship ended. She also stated that the public nature of the couple's relationship contributed to its downfall.
Leray was linked with rapper Blueface after she posted a video of the pair kissing
Leray and Blueface were first linked in December 2020 after TMZ spotted the pair sharing a meal at Harold's Kitchen in Hollywood.
A month later, Coi shared two Instagram clips that further fueled the relationship rumors. The first clip showed Blueface kissing Coi on the cheek as she rolled a blunt. Coi reciprocated the gesture by kissing the rapper on the cheek.
Blueface isn't known for maintaining solid relationships and has admitted to dating multiple women at once. Therefore, fans treated the videos with skepticism and didn't rush to conclude that the couple were dating.
The couple's relationship rumors have died down as they haven't posted each other on social media since January.
---