In Netflix's 42 Days of Darkness, Cecilia searches desperately for her beloved sister Veronica, who disappeared mysteriously from her home. 42 days after Veronica's vanishing, Cecilia receives a call informing her that her sister has been found dead. Heartbroken, Cecilia grieves her sister and, for a while, relies on authorities to find justice for Veronica.
However, the authorities seem disinterested in figuring out the murder, prompting Cecilia and lawyer Victor Pizarro to launch an unofficial investigation into the crime. Pizarro zealously assists Veronica's search for answers, but deep down, he has selfish interests at heart.
Many fans have commented that 42 Days of Darkness feels like a true-crime drama, and they aren't totally wrong.
The film is based on Vivian Haeger's disappearance and murder in June 2010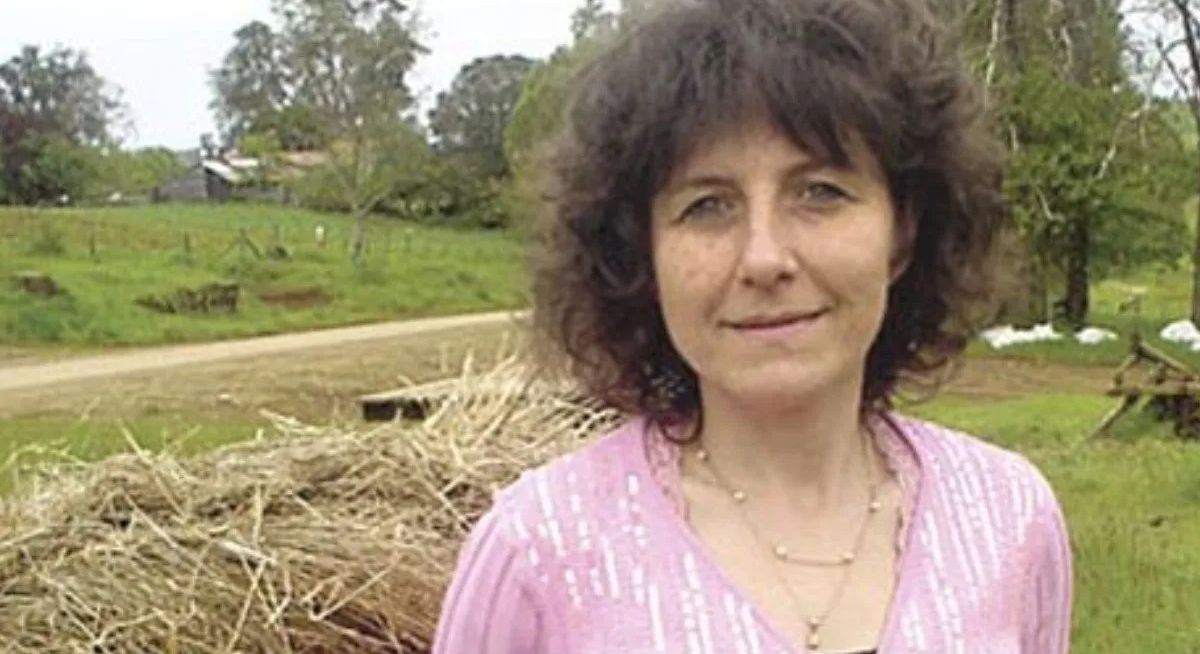 Vivian Haeger was living with her family in the Los Lagos region of Chile when she vanished in June 2010. Haeger had gone through her routine, which involved preparing the kids for school and seeing them off, that morning.
However, one of her children came home to find Vivian missing, and her parent's bedroom trashed. She suspected that something was wrong and called her aunt and father, informing them of her suspicions.
Haeger's husband, Jaime Anguita, told authorities that he'd received a call informing him about his wife's abduction, but he'd dismissed the threat as a scam.
Jaime found Viviana's decomposing body in the house's attic on 10th August 2010. The initial autopsy pointed to a possible suicide, but further investigations found poison in Vivian's system, pointing to a more sinister crime.
Police made little progress in the case until a breakthrough happened in December 2015: Jose Perez Mancilla, an employee in Jaime's company, admitted to killing Vivian under Jaime Anguita's instruction.
Jose and Jaime were arrested and tried, with the prosecution seeking the death penalty for Vivian's husband. However, the courts acquitted him due to a lack of evidence.
Mancilla received a ten-year sentence for robbery with homicide. Rodrigo Fluxa wrote a true-crime book about the case – Usted sabe quien: notas sobre el homicidio de Viviana Haeger – which served as inspiration for the series.
The showrunners took many creative liberties when producing the series
Directors Gaspar Antillo and Claudia Huaiquimilla didn't intend for 42 Days of Darkness to accurately portray Vivian Haeger's murder and the subsequent investigation. They used the crime as the basis for the series and created a false narrative around it.
Gaspar and Claudia opine that 42 Days of Darkness is 'inspired' by actual events rather than 'based' on true events. The pair intended to bring out the consequences of the potential disappearance of any woman in society rather than Vivian's disappearance.
The showrunners changed the names of the characters and added fictional individuals to distance the production from its real-life inspirations. Nevertheless, some aspects of the series, including the media frenzy surrounding Vivian's murder and the incompetence shown by authorities when investigating the murder, happened in real life.
Gaspar and Claudia said they wanted the series to go beyond the murder narrative and explore other ills in the society like gender violence.
---