As Netflix has shown us in a series of captivating documentaries, the best con artists are charming, methodical, patient, attractive, and ultimately, heartless. Netflix's Worst Roommates Ever chronicles tales of seemingly innocent housemates who turn out to be con artists, criminals, attempted murderers, and in the worst case, serial killers.
The episode Marathon Man looks at Youssef Khater, a man who conned unsuspecting people across Europe and South America. Bizarrely, Khater's schemes almost drove him to murder in desperate attempts to keep his ploys alive. And, despite most of his cons coming to light, it doesn't feel like his victims got the justice they deserved.
Youssef's whereabouts are unknown, and he was last sighted in Denmark in 2018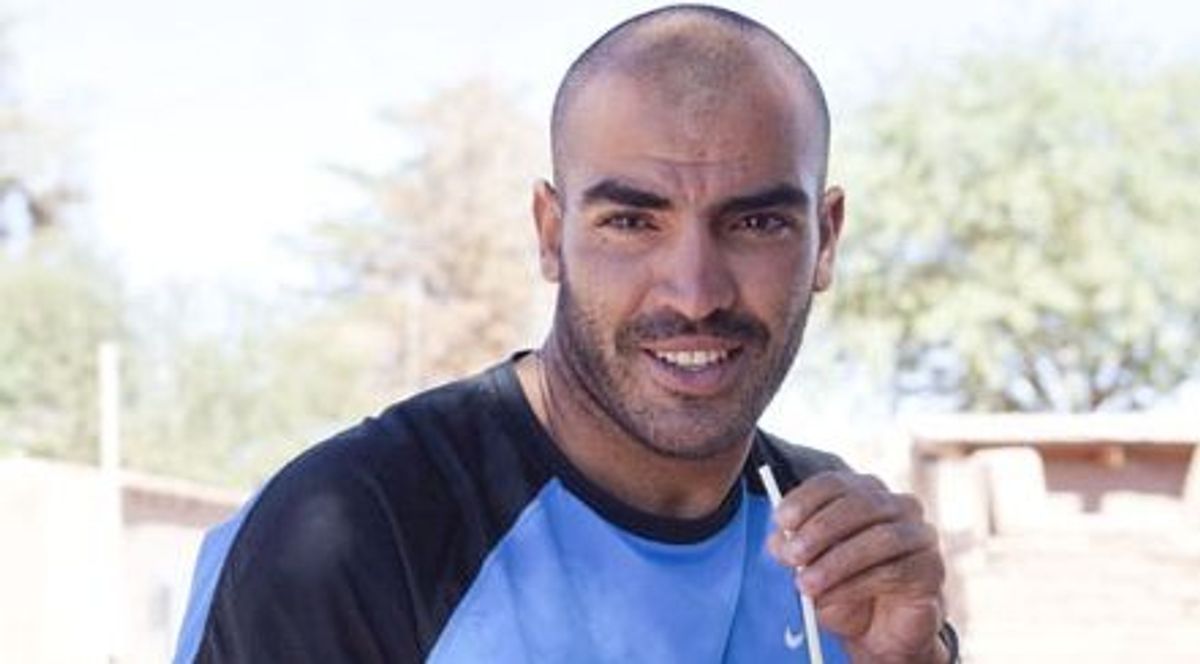 After attempting to kill Callie Quinn, Youssef was arrested in Chile. He initially denied attacking Quinn but later confessed to hitting her in the head. However, he said that he didn't intend to kill her.
A judge nonetheless found him guilty of attempted murder and fraud, sentencing him to around 600 days. Immediately after his release, Chilean authorities deported him to Denmark, where he faced five charges.
He spent three months in prison for two of the five charges. Now a free man, Youssef returned to South America, but rather than return to his former stomping ground Chile, he opted for Costa Rica, hoping to reinvigorate his villainy.
Perhaps unable or unwilling to shake his habit, Youssef, under the pseudonym Joseph Carter, conned an American of $3,500. He then started dating a Canadian woman, intending to manipulate her into lending him money.
The Canadian woman had lost $19,000 by the time he learned of Youssef's identity. Aggrieved, he tried to kill her with a pillow, but he let go at the last moment, sparing her life.
Authorities investigated him but concluded that since he had a consensual relationship with the Canadian woman, he'd legally withdrawn money from her account. Furthermore, Costa Rican authorities had little motivation to probe a dispute between two foreigners.
Youssef later assumed another identity – Josef Maria – and charmed another lady, only identified by the initials 'AB' by Texas Monthly. The outlet's investigation found that Youssef had joined a running community and participated in the 20th Marathon Costa Rica.
Khater's last confirmed sighting was in Denmark in 2018. His current whereabouts are unknown.
Youssef Khater was kicked off the Danish military for fraud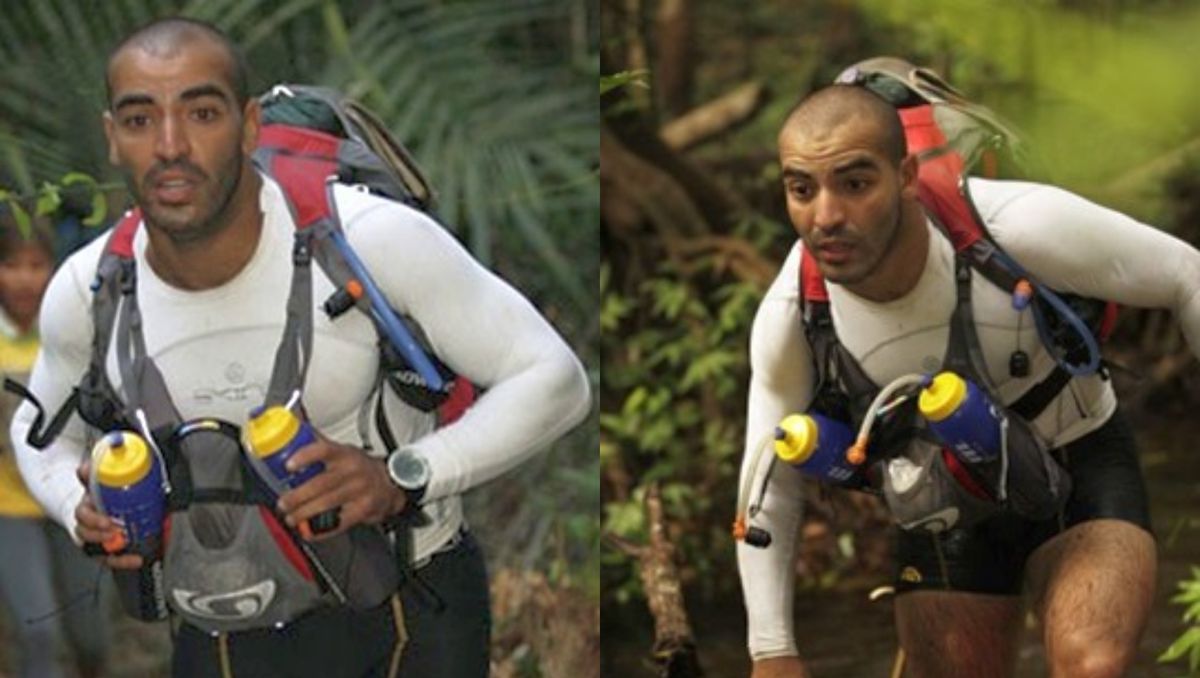 Youssef Khater is a Danish man of Lebanese origin. He served nearly a decade with the Danish military before getting kicked out for fraud. Youssef's family allegedly cut ties with him due to his conniving ways.
After his expulsion, Youssef adopted the identity of a Palestinian marathon-runner. In the late 2000s, Youssef started a campaign to fund an alleged trip to 'sports city' in Dubai.
Over 50 people contributed thousands of dollars to fund the sham trip. When the time to leave arrived, Youssef fashioned countless excuses to explain why he couldn't go. Eventually, he claimed that a fire at his home had destroyed every dime raised for him.
Authorities indicted him for theft, forgery, embezzlement, and arson. However, he fled Denmark before standing trial for his alleged crimes.
Still posing as a Palestinian runner, he convinced the local Palestinian leaders to fund a trip to South America where he would compete in marathons. He gathered enough money to travel to the picturesque Santiago, Chile.
Khater's fake dream appealed to Carlos Medina and Carlos Krauss, members of Federacion Palestina de Chile, an organization representing Palestinians in Chile. Medina and Krauss saw an opportunity to alter people's perception of Palestine.
They gave Youssef $8,000 to participate in a record-breaking 2653-mile long race around Chile, the longest country in the world. However, Youssef claimed that doctors had advised him to drop out due to a tear in his leg.
An examination found that Khater had no muscle tear. Attempts by Krauss and Medina to reach Youssef failed: he'd already moved on to his next con.
Youssef almost murdered three people in attempts to avoid paying debts
In Santiago, Youssef shared a 12-bedroom house with other foreigners. His tales of bravery and endurance in the Danish army fascinated his housemates. Furthermore, Youssef pretended to have a heart of gold: he would occasionally demonstrate exceptional kindness.
Khater's roommates quickly trusted the talkative and attractive man from Palestine. However, it took time for Callie Quinn, a Texan expat at the residence, to warm up to Khater. Eventually, Quinn's desire for warmth almost led to her death.
Youssef owed money to a housemate named Sabine; she needed the money back as she'd planned to leave for Ecuador. Khater also owed money to two Mexicans who also needed their cash back to travel to Buenos Aires.
Unable to raise the cash, Khater formulated a sinister plan to avoid liability. He told Callie that he'd purchased a condo in downtown Santiago and was letting it out. It was a particularly chilly winter in Chile, so Callie jumped at the opportunity to live in a heated house.
Quinn paid the security deposit and one month's rent for the house and met Youssef on a street corner to pick up the keys. Khater told Sabi that Quinn would arrive with her money at home. However, he didn't intend for Quinn to return to the house.
He led her to an abandoned building where he knocked her unconscious and buried her under a foot of ash. Youssef then returned home, claiming that Quinn had disappeared with the cash. Fortunately, Quinn survived and dragged her badly beaten body back to the house.
Youssef's second attempted murder victim was British runner Dominic Rayner. Dominic had bought Youssef $12,000 worth of sporting gear and lent him $38,000 to purchase a property.
When Dominic appeared to collect his money, Youssef led him to a hiking trail and attacked him. Dominic suffered a cracked skull but survived the attack. He reported Youssef to British Met Police and Interpol after arriving in London.
Youssef almost killed Callie Quinn, Dominic Rayner, and his Canadian lover to avoid paying his debts. We hope that he's changed his ways.
---