Mason Ramsey, aka the Yodeling Kid, was the biggest YouTube sensation of 2018. The viral video showed Ramsey yodel Hank Williams' Lovesick Blues at a Walmart. Complete with a bow-tie and black boots, the 11-year-old demonstrated his vocal prowess, earning himself the name Lil Hank Williams and a contract with Big Loud.
Ramsey had never recorded a song in a studio before he gained viral fame. Nevertheless, he hit the ground running in the booth, churning out hits such as Twang and Yo Da Lady Who. Ramsey reached the pinnacle of his young career when performing Old Town Road with Lil Nas X at the 2020 Grammy Awards. 
Ramsey seems to have given preference to basketball over music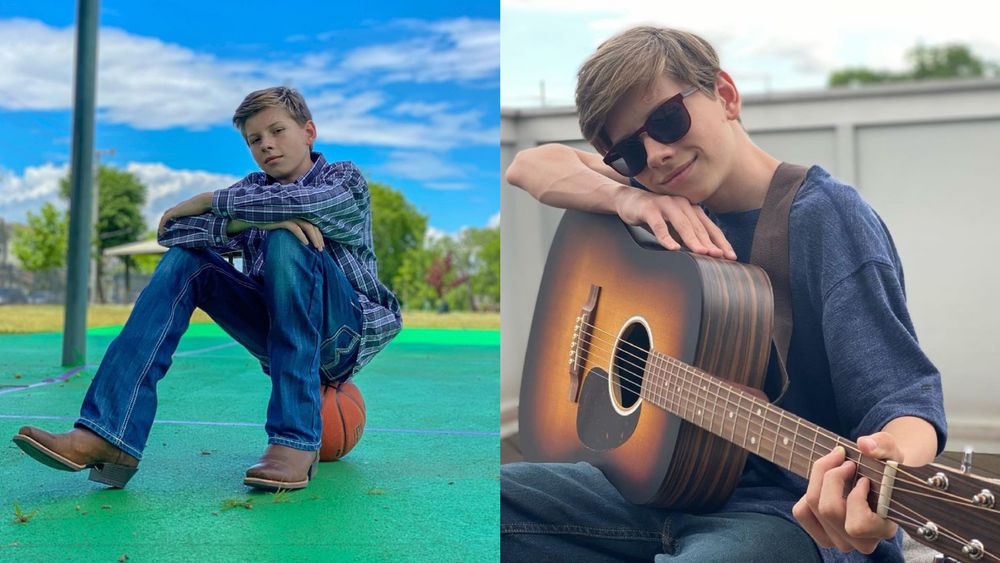 At the time of writing, the latest photo on Mason Ramsey's Instagram shows the 14-year-old seated on a basketball. The game seems to have taken preference over music for Ramsey. 
We have no idea how good Mason is, but he thinks he is very good at it. Instagram Stories videos posted close to four years ago show that the boy has good skills.
In early 2021, he told Ernest that he compares himself to Kevin Durant. He is not at Durant's level, but he can see himself getting there. 
Ramsey revealed that on the court, he ceases to be Mason Ramsey and becomes Mason Blake. Blake is his middle name.
The podcast interview with Ernest portrayed Mason as someone looking for a new musical direction. He hasn't given up on yodeling but is keen on exploring other music genres.
Yodeling Kid mentioned rock and roll legend Elvis Presley (yet another super high bar) as an inspiration. He even sang some of Elvis' hits quite well.
Since he took a hiatus in 2019, Ramsey hasn't released a new hit. His talent remains, his personality is even more infectious, and his ambition is boundless.
We haven't seen the last of yodeling kid, that's for sure.
Yodeling Kid starred in a bizarre 2020 ad about cows' contribution to climate change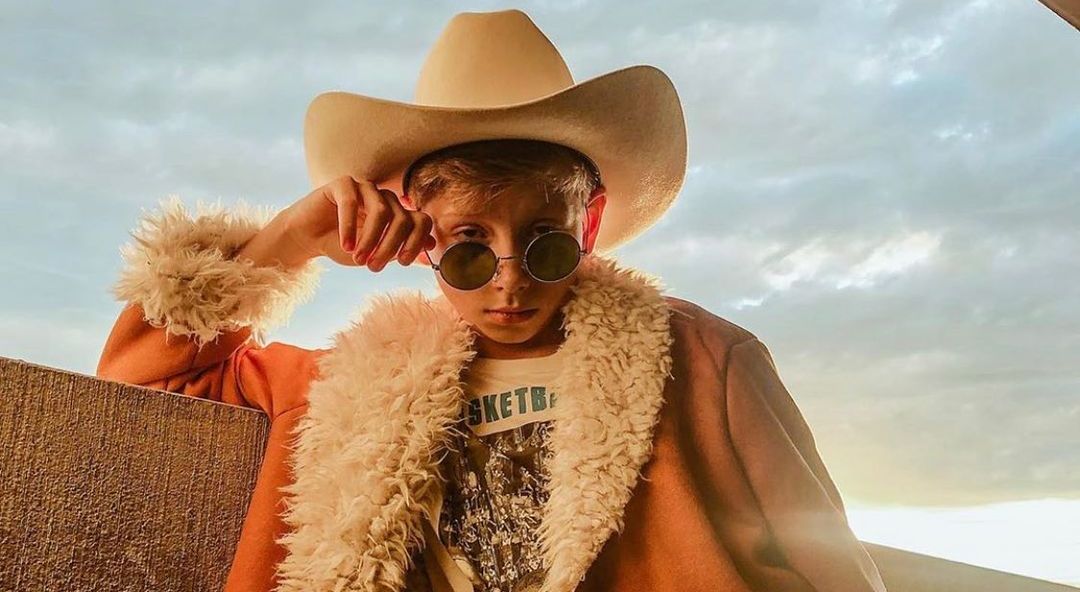 The above statement stating that Mason Ramsey hasn't released a song since 2019 isn't entirely true. If you count the song on his 2020 Burger King ad as a release, Ramsay has had one song release since 2019.
Ernest referred to the lyrics in the video as absurd. Nevertheless, they had educational value as they addressed the greenhouse effect of methane found in cow farts. "And pollutes the planet, warming me and you," Mason sang. 
He sang while existing a cow's rear – like a fart would – in a white suit before ascending into space.
As the cows farted, Ramsay and other kids provided the solution: lemongrass, which, when fed to cows, reduces methane emissions 'by more than a third.'
The video might be bizarre, but it features an important message. "Thanks @burgerking for letting me be the voice of all the young folks who're excited to create a better future. Yeehaw!" Ramsay wrote on Instagram.
---