Netflix's The Good Nurse brought Charles Cullen's shocking crime spree to light. Considered by many to be America's most prolific serial murderer, Edward exploited his employment as a nurse to kill patients using lethal doses of digoxin, a heart disease medication, lidocaine, a local anesthetic, and insulin. 
Cullen pleaded guilty to 29 murders during a 16-year career, but his murder count is believed to be as high as 400. Charles evaded capture because he used everyday drugs on ill patients; he also benefited from systemic failures that, rather than investigate his conduct, elected to shuttle him from hospital to hospital, exposing patients across New Jersey and Pennsylvania to the deadly killer.
Charles Cullen said he killed as an act of mercy, but the nurse who helped catch him refuted that assertion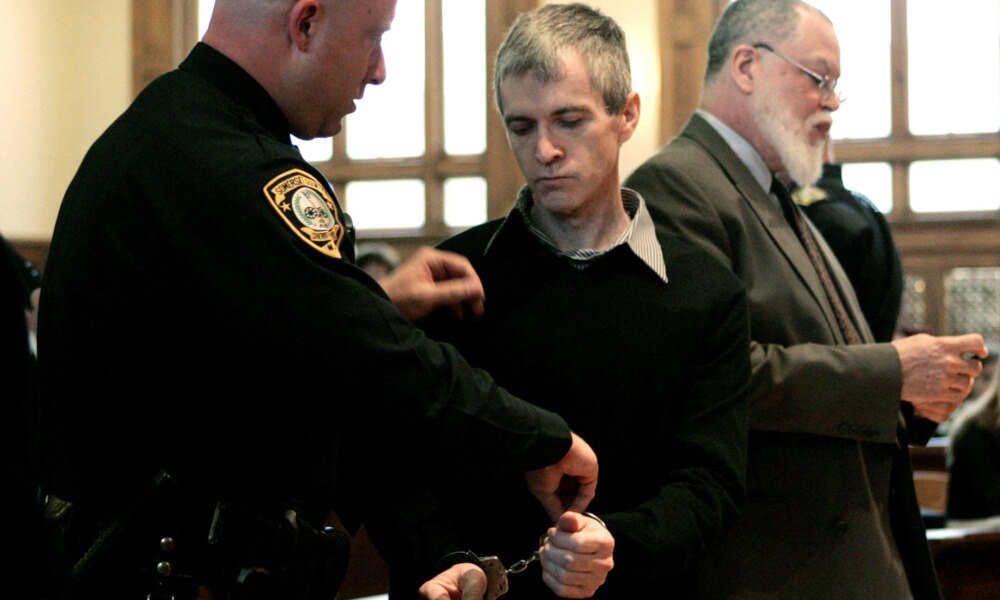 Charles Cullen admitted to killing patients, but he didn't provide a motive or an exact count of his victims – there were so many that he couldn't remember them all. Cullen eventually spoke about his crimes during a 2013 interview with Steve Kroft for 60 Minutes.
Cullen said he started killing as an act of mercy. Cullen's first nursing job was in the burn unit at Saint Barnabas Medical Center in New Jersey. He described his experience at the medical center, saying he failed to cope with the suffering he saw.
"I worked on a burn unit so there was a lot of pain, a lot of suffering and I didn't cope with that as well as I thought I would," Cullen said. He, therefore, decided to kill patients he thought were in too much pain. "I had thought that – that people aren't suffering anymore," Cullen said. "So, in a sense, I thought I was helping."
When pressed about his motives, he said, "It's difficult for me to go back in time and think about what things were running through my mind at the time." he denied that he drew pleasure from killing. Cullen added that he didn't feel the need to justify his actions:
"I can't… my goal here isn't to justify, what I did there is no justification. I just think that the only thing I can say is I felt overwhelmed at the time. Like I said I can't, it was more or less I felt like I needed to do something and I did, and that's not an answer to anything."
Amy Loughren, the nurse who helped catch Cullen, refuted Cullen's claims that he acted out of mercy and was trying to relieve the pain endured by suffering patients. Loughren said:
"There was nothing merciful about what he did. When we sterilize a victim and make it that 'oh, well he just gave them some medicine and then they went to sleep,' that's not what happened."
Experts opine that Charles Cullen killed patients simply because he wanted to
The evidence doesn't support the 'mercy-killing' explanation posited by Cullen. Take Eleanor Stoecker, for instance. Eleanor, a kidney cancer patient, was hospitalized for a suspected minor heart attack. She seemed in 'pretty good shape' the night before she died. 
"She was sitting up, drinking soda and laughing with us and the staff," her son, Zach Martin, told The New York Post. "She was talking about coming home." Early the following day, doctors placed Stoecker on a ventilator. Eleanor died after receiving a lethal dose of digoxin from Cullen.
Eleanor wasn't an outlier – there were many other recovering patients that Cullen murdered. Detectives Daniel Baldwin and Tim Braun opined that killing gave Cullen a sense of control. Cullen's personal life was a disaster: he'd attempted suicide several times and lost custody over his children. 
Therefore, in Cullen's mind, he drew a semblance of control and power from deciding the fate of patients under his care. Charles Graeber, the author of The Good Nurse, the basis of the Netflix series, said on 60 Minutes:
"If the rest of his life was spinning out of his control, if he was losing custody, if he was feeling depressed, if his love life was in the toilet, he could poison patients, he could save patients, he could make decisions, he had an arena in which he mattered and where his actions had definite consequence."
"It was never about anyone but Charles Cullen," Graeber added. "He did what he did because of his own needs, his own compulsions."
Also Read: How did Charles Cullen get caught? Amy Loughren's role
---