Christopher Russell is a Canadian actor known for his appearances in Land of the Dead, Star Trek: Discovery, and Flashpoint. Born to British parents in Canada, Christopher fell in love with performing arts at a young age. He first gained local fame for portraying Mary and Joseph's donkey in his pre-school production of The Nativity.
He appeared in many productions during his time in high school, including an award-winning portrayal of Magnus Muldoon in The Real Inspector Hound. Christopher has plenty of film and series credits to his name, including Nikita, Supernatural, Catch A Christmas Star, and The Right Kind of Wrong.
Christopher and his mystery wife started dating in 2004
Christopher was 21 years old when he started dating his mystery wife. They dated for a long time before marrying on 15th February. The identity of Christopher's wife and the year of their marriage is unknown.
Russell posts his wife regularly on Instagram. From his Instagram account, we can tell that the couple loves traveling and spending time together. On 10th April 2018, Christopher attached the following caption alongside a photo of himself and his wife: "White sandy beaches and clear blue sky, turquoise ocean and just you and I."
Christopher and his wife share a daughter and a son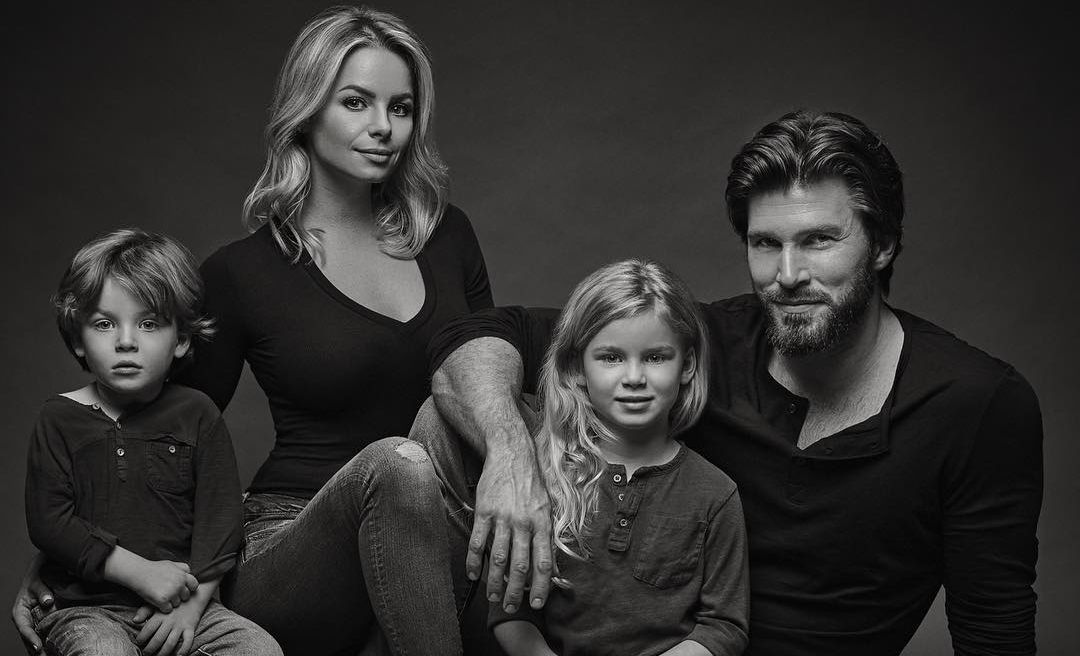 Christopher and his wife welcomed their daughter on 28th April 2013. Some reports indicate that she was born seven weeks premature.
On 23rd October 2015, the couple welcomed their son. Like with his wife, Christopher is yet to reveal the names of his children. However, he does post them a lot on Instagram. Most of the posts featuring his children have the caption, 'I love you bigger than the thing that's bigger than the universe."
On 22nd June 2020, he posted an Instagram photo of the family enjoying themselves in the woods alongside the following caption: "Family. Where life begins a love never ends. I love you three bigger than the thing that's bigger than the universe!"
---