Pop Smoke (real name: Bashar Barakah Jackson) was an American rapper and songwriter who is widely considered the face of Brooklyn's drill rap scene. Smoke launched his career in 2018, and within a few months, he'd become a global sensation. His breakout hit Welcome to the Party earned him a deal with Victor Victor Worldwide and Republic Records.
Smoke released his debut mixtape Met the Woo in July 2019. His second mixtape, Meet the Woo 2, debuted at number seven on the Billboard 200. Less than two weeks after the album's release, Pop was fatally shot in Los Angeles. His posthumous debut studio album debuted at number one on the Billboard 200.
This piece will look at Pop's family life. Pop Smoke had one son.
Jakeilah Ortiz announced that she had a son with Pop Smoke following a positive paternity test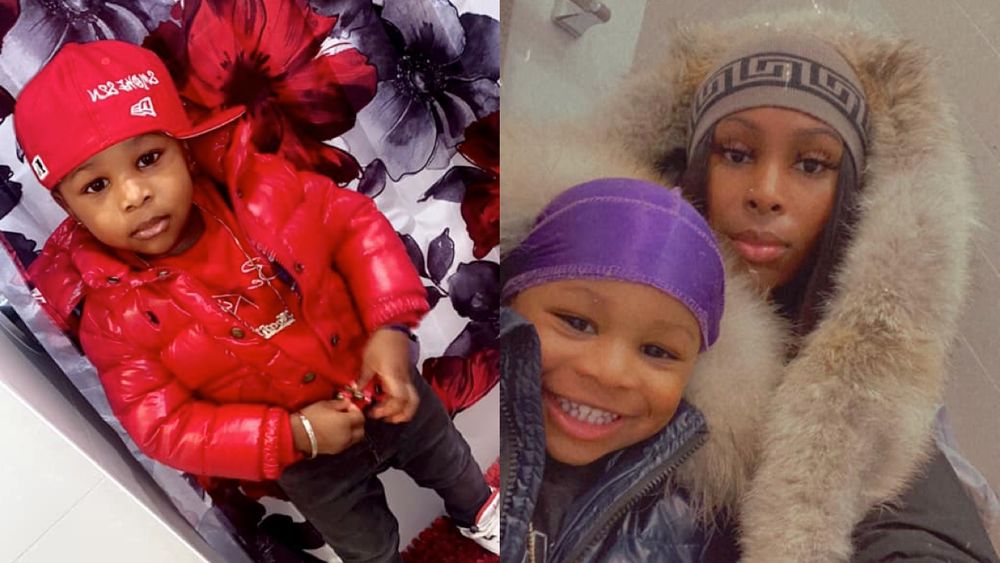 It is a little known fact Pop's relationship with Jakeilah Orti yielded his son. Ortiz and the boy attended Pop's funeral, but she waited for the results of a paternity test before announcing that he is Pop's son. On 22nd June, Ortiz posted a Facebook photo of the young boy sat on Pop Smoke's grave stone alongside the following caption:
"Body too ill with a Heart so big just like yah Dad. Happy Father's Day to all the fathers that's no longer with us."
Ortiz faced backlash following her post, with a large section of fans claiming that she was lying. "I just wanna know if really think I'd cap and go this far to let my son grow up without a father to entertain y'all broke mfks," Ortiz stated in a subsequent Facebook post.
Since then, more photos of the boy have emerged, and some people have noted that he resembles the late rapper.
Pop's girlfriend Alyssa Danielle has a daughter from a previous relationship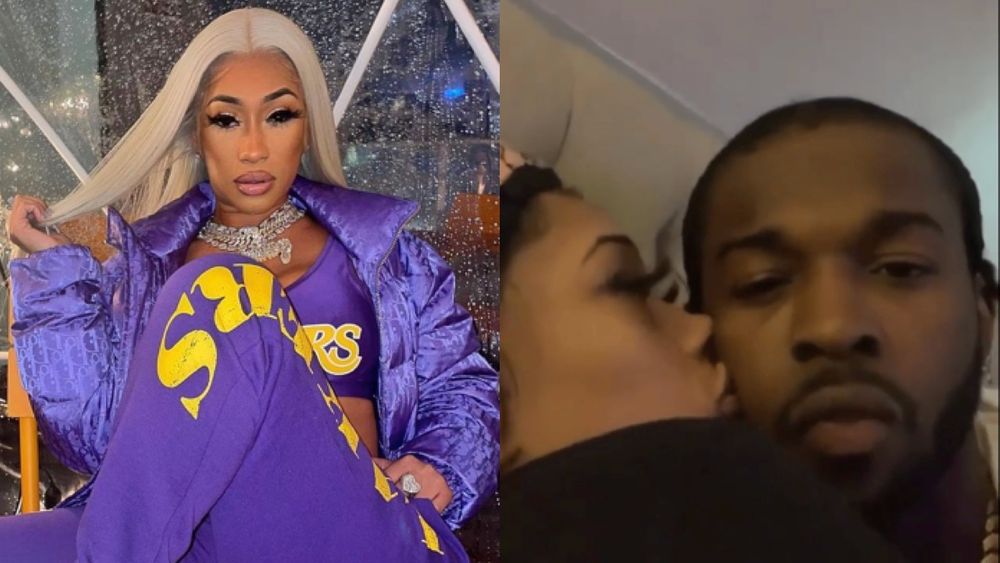 Before his death, Pop Smoke was in a relationship with model Alyssa Danielle (aka Yummy Yellow). Pop had avoided talking about his love life, but after his death, Alyssa confirmed that she was dating the rap prodigy.
On 21st February 2020, Alyssa posted a lengthy Instagram tribute containing several details about the couple's relationship. She revealed that Pop was reluctant about dating, but he eventually gave in. She talked about the Valentine's Day gift that Pop gave her and the couple's relationship progress since January 2020. Part of the tribute read:
"I can't sit & say I wish I hugged you more before u walked out that door Monday cause I hugged u all night before that flight to Cali. Can't even say we should of said I love you more that night/morning cause we said it over 20 times. Pop I love u. I adore u. You exceeded my expectations as a man. I tried to protect u from everything, u know that. For anyone who ever loved him, or still loves him, I understand."
Alyssa Danielle has a daughter, but the child isn't biologically related to Pop Smoke. Danielle's 8-year-old daughter Aaliyah is from a previous relationship she had long before meeting Pop. On 8th April 2020, Yellow pointed to Aaliyah as the reason why she held it together following Pop's death. Via an Instagram post, she wished Aaliyah a happy Birthday and added:
"The only reason I have no choice but, to keep it together through everything and anything. Wishing her the eyes to see herself as I see her, absolutely perfect! Love you Liy Liy."
---