Madison Beer is an American singer who seemed destined for superstardom from a very young age. Beer's mom jokes that her daughter came into the world singing. It's tough to argue with that assertion as few pop artists can match Madison's ability to write and deliver melodious yet intense music.
Beer's songs have achieved more than 1 billion streams worldwide, and she is yet to release her debut album. She released her debut EP, As She Pleases, in February 2018 to fervent fanfare. Madison's fans will be happy to learn that her debut album, Life Support, is completed and is set to be released soon.
This piece will look at Madison's rise to fame, her experience growing up in the spotlight, her controversies, and her sexuality.
Madison was discovered and signed by Justin Bieber, but Justin's label let her go because she refused to stick to pop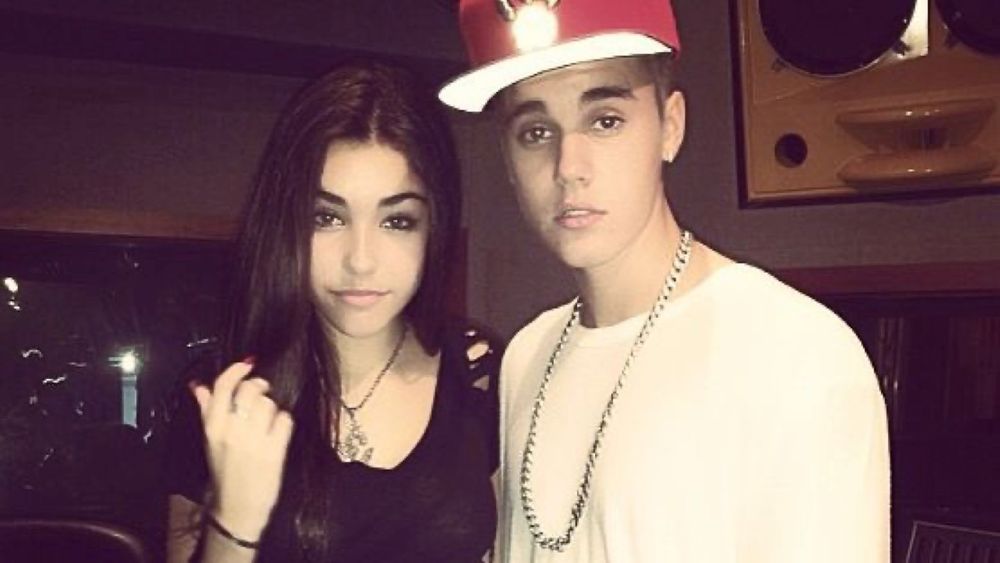 Madison Beer was born on 5th March 1999 in New York to a wealthy Jewish family. Beer started singing when she was very young, but she perceived music as a hobby rather than a potential profession. With the support of her parents, she began training professionally at the age of 10. Beer used YouTube to post song covers, and it's through social media that her talent caught the eye of Justin Bieber.
Beer told Billboard that Justin didn't just stumble across her videos while surfing the internet. A friend of Madison's mom saw the video on Facebook and sent it to Justin's manager, Braun. He then showed the video to Beiber, who proceeded to tweet it out to his legions of followers. "It was like a train of people seeing it and then it making its way to him," Beer said.
Justin also gave Madison the platform to make music with established professionals by signing her to Island Records. Unfortunately, Madison soon fell out with the hierarchy at the label. Island Records wanted Madison to stick to pop music, but she wanted creative freedom. Aged only 16, Beer parted ways with Island Records. She lost her recording deal and potential opportunities to get into acting.
Madison embarked on her solo music journey with the support of her mom. She managed to release her EP and participated in a very successful tour in 2018. Beer told Grazia Magazine that leaving Island Records was the right decision:
"When you're 16 and something like that happens, you obviously think it's all my fault and no one likes me and I'm horrible. You think all the worst things and I think now with age and the slight wisdom I've been able to gain on the past few years, I feel like I've been able to see that it's given me the ability to be creative on my terms and do things my way."
Madison signed with Epic Records in August 2019 after proving to the world that she could make it on her own.
Madison feels like being subjected to public scrutiny at such a young age affected her mental health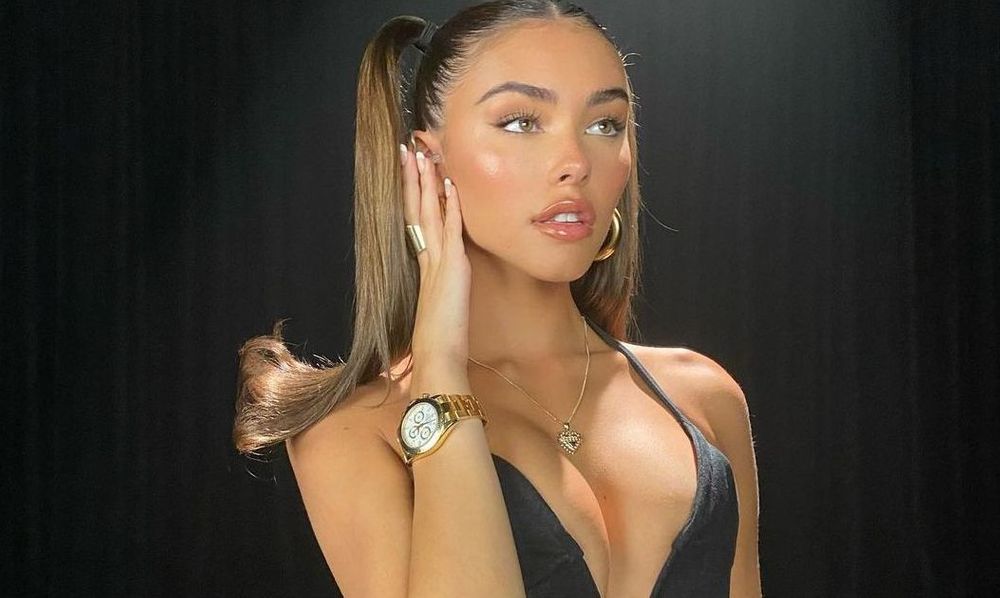 Madison was 14-years-old when Justin Beiber made her a global trending topic. Overnight, Beer transformed from a 'normal' teenage girl to a celebrity. Madison wasn't prepared to deal with the intense public scrutiny that would accompany her every move. She told WomeninPop:
"It's definitely a struggle. It's definitely a very weird way to grow up. I think that I was limited to the amount of mistakes I could make because every mistake I made was put on blast and shown to the world… It was definitely really hard. I think that it definitely limited some of my growth. It definitely put a lot of like messed up thoughts in my head."
People portrayed Madison as the villain when she left Island Records, and it took some time for her to recover from that disappointment. Fortunately, she had friends and family that she could rely on when times got tough. Music became an outlet for Madison as she learned how to channel her emotions through lyrics and melodies.
Beer endeared herself to fans by laying her emotions bare through music. One of her latest singles, Stained Glass, is an ode about how people's skewed perceptions of her affected her mental health. Her upcoming album, Life Support, will give fans a deeper glimpse into Beer's emotional state. She told RollingStone:
"With my album, I made a promise to myself that this is going to be my time to express honestly and truthfully about how I've been feeling. I could finally tell my story the way I wanted to tell it and touch on things like medications that are harmful for young adults that I've been put on, and real shit I've never been able to talk about."
Madison strongly denied claims that she used the Black Lives Matter protests to publicize herself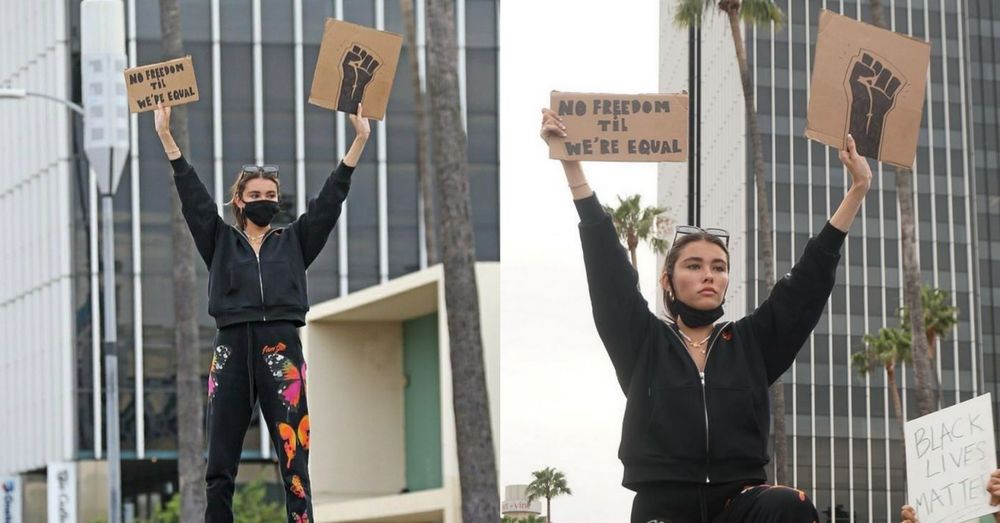 In May 2020, Madison drew the ire of fans when she took to TikTok live to address claims about rumored plastic surgery. Users thought that Madison posted her video at the wrong time, considering that Black Lives Matter protests were at their peak. Beer apologized via Twitter and proclaimed her support for Black Lives Matter.
A month later, Madison again found herself in hot water. This time, fans accused her of staging a photoshoot during a George Floyd Protest. Beer defended herself via Twitter, claiming that she didn't mean to draw attention away from the subject of the protest:
"I will not allow anyone to make me protesting day after day into something it is NOT. I am out here for one reason only. I will not allow it to be spun into something it never was."
Beer couldn't shake off the controversies in mid-2020 as fans went after her for 'romanticizing' the classic yet controversial novel, Lolita. The novel tells the story of a middle-aged professor who becomes so obsessed with a 12-year-old girl that he marries her mother to get close to her. Madison initially tried to defend her interest in the book, stating that, even though she didn't agree with the story, she still loved the novel.
However, she later apologized for her statements after reflecting on the novels impact in today's society. "I see now that the book is triggering for some people, evoking a very complicated emotional response, & that for some this book is not just an academic exploration of complicated themes and dark characters," Beer posted on Twitter.
Beer has dated Jack Gilinsky and Zack Bia but she refuses to put a label on her sexuality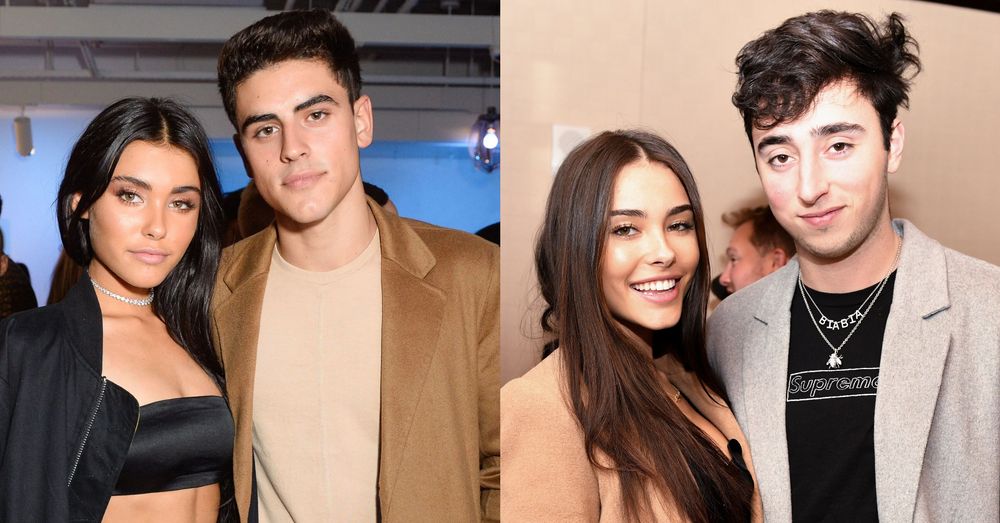 Madison and musician Jack Gilinsky started dating in 2015. In the aftermath of their messy 2017 breakup, an audio clip of Jack repeatedly insulting Madison leaked on Twitter. Jack acknowledged that he was wrong for treating Madison the way he hid. He also added that he had learned from his mistakes and that Madison had helped him change his ways. Madison wrote on Twitter that she kept on with the abusive relationship because she thought she could 'fix' Jack:
"Jack and I having to face this yet again has been so hard. Many of you asking me, 'Why would you stay with him if it happened last year?' My theory was, and as horrible as this is, is that if I left him, he'd do it to the next girl. I tried to fix him."
Unfortunately, Jack wasn't Beer's first abusive partner. On International Women's Day 2020, Beer revealed that when she was 14, a boy leaked private photos she'd sent to him via Snapchat. The same boy also shared an explicit video of her during her 21st birthday. Madison wrote on Twitter that she'd emerged stronger from the fear and shame that plagued her for seven years:
"You should not feel shame. You were exploring your sexuality, you were learning. You should not feel like you did something wrong. Shame on those who betrayed your trust & SHAME ON THOSE WHO SHAMED YOU."
In 2018, Beer started dating Zack Bia. The couple dated inconsistently for almost a year before breaking up in March 2019. Madison has exclusively dated men since she became a global star, but she previously admitted to falling in love with a girl. Thanks to that experience, Madison vowed not to label her sexuality. Beer told fans during a 2016 YouNow chat:
"I'm not a lesbian, but I definitely love girls. I think girls are the most amazing things to ever happen to the planet earth. I wouldn't categorize myself as straight because I think labels are really weird. I think girls are beautiful and amazing and I think if I fell in love with a girl I wouldn't be like, 'Oh my god I'm falling in love with a girl."
Also Read: Everything we know about Madison Beer's parents
---