Prank videos have become a popular go-to way for content creators to attract followers. Judging by the number of internet stars who still film and post prank videos, the move works. Unfortunately, the internet has become saturated by pranks; however, instead of searching for another way to go viral, content creators have opted to dial up the stunts, making them more outrageous and dangerous.
Sometimes it works; other times, it ends in disaster. Regrettably for Timothy Wilks, his shot at internet fame through a dangerous stunt culminated in his death. Read more about his story below.
Timothy Wilks was shot while creating a prank robbery video
In February 2021, Timothy and his friend armed themselves with butcher knives to film prank robbery videos. They planned to record people's reactions to being held at knifepoint.
The pair chose the Urban Air Trampoline and Adventure Park parking lot as the scene of their fake crime.
Brandishing their knives, the pair approached a group in the car park. David Starnes Jr. felt threatened and retaliated by fatally shooting Timothy. Wilks' friend escaped unharmed.
Starnes Jr. stayed at the scene until emergency services arrived; he told police that he'd acted in self-defense. David said that he didn't know the attempted robbery was a prank.
"I'm sure the people involved would like to characterize this as a prank," a lawyer speaking to local Fox affiliate WZTV summarized the incident. "But it certainly seems to be a prank that went seriously awry."
Police didn't arrest David or Wilks' friend.
Wilks' grandmother urged parents to monitor their kids' internet activities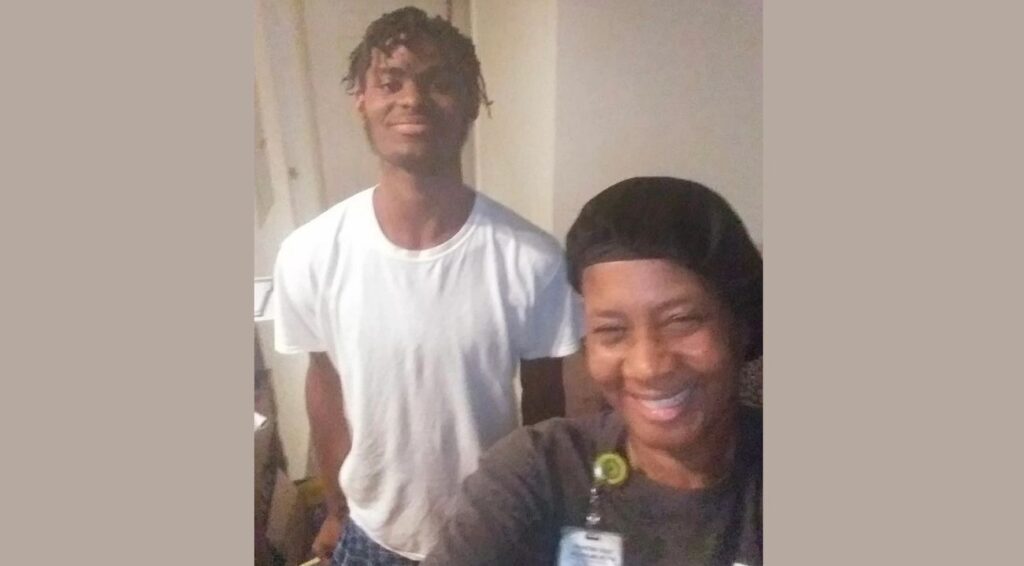 Days after the fatal shooting, Timothy's grandmother, Shirley Berry, urged parents to monitor their kids' activities on the internet.
Berry said she didn't know Timothy had launched a YouTube career. "As far as this YouTube stuff, this is something new to me that he was actually into it," she told WKRN. "It's still pretty much a mystery to me."
Shirley described Timothy as 'soft-spoken' and said that he was in school pursuing a career in HVAC. She said that his younger siblings and cousins viewed him as a role model.
"I don't even see him as a man. I always see him as my baby," Berry said. "You've never really seen him smile too much. He was always serious."
The grieving grandma from Tennessee insisted that her grandson wasn't a criminal. "I don't want them to have any misconception about my grandson," Shirley insisted.
Shirley hoped that people learned from the tragedy and became more aware of the potential pitfalls of trying to earn social media fame. Berry said:
"If your children are doing anything like his, please let this be a note to really check on what your children are doing. [There] needs to be awareness now that this is very dangerous."
Several content creators have died filming dangerous videos for the internet
You'd be surprised at the number of content creators who've lost their lives due to pranks gone wrong.
In 2017, YouTuber Monalisa Perez fatally shot her boyfriend, Pedro Ruiz, in a failed stunt. Pedro and Perez believed that a thick book Pedro held would stop the bullet fired from close range.
The pair had tested the theory, and it worked; however, during the test run, Perez stood further away, and Pedro held a harder book. She fired the fatal shot while standing about a foot away from Ruiz. The bullet tore through the book, penetrated Pedro's chest, and killed him.
Monalisa, then pregnant with the couple's second child, pled guilty to manslaughter. She faced 180-days in jail and ten years of probation.
The same year, an 11-year-old boy killed himself, believing that his girlfriend had done the same. Tysen Benz's mother, Katrina Goss, alleged that Tysen's girlfriend and her friends created social media posts convincing Benz that she had committed suicide.
"She did a prank that made it look like she killed herself and used other friends and their [social media] accounts to make it look like she killed herself," Katrina told The New York Post. "So, he believed her and said, 'I'm going to kill myself.'"
YouTuber Arslan Valeev from Russia live-streamed himself getting bitten by his black mamba. He died from the poisonous bite.
In 2018, YouTuber Rana Zuhair was shot while pretending to be a ghost. Wearing a white sheet on his head, Rana approached a family in a park in Lahore, Pakistan. One of the family members opened fire, killing him instantly.
In October 2019, Alan and Alex Stokes, also known as the Stokes twins, attempted to create fake bank robbery videos. Clad in ski masks and holding duffle bags of cash, the pair called an Uber, but the driver refused to accommodate the twins.
A bystander called police, who cornered the innocent Uber driver and held him at gunpoint. Eventually, police released the Uber driver and charged the twins with a felony count of false imprisonment and a misdemeanor count of falsely reporting an emergency. However, the twins got off with a warning.
In 2020, Russian YouTuber Stas Reeflay accepted $1,000 from a fan to inflict abuse on Valentina Grigoryeva. Stas forced the scantily dressed Valentina out in below-freezing temperatures. She died following multiple attempts to revive her.
---