Michel Pereira boosted his top-15 aspirations following his victory over Santiago Ponzinibbio. Peering into the future, Michel said he would enjoy fighting with Nate Diaz as 'it'd be really fun to slap each other around,' and Jorge Masvidal perhaps to settle a personal score. Michel accused Jorge of messaging his wife on social media and suggested that the pair settle the matter in the octagon.
We might see Michel and Masvidal compete in the ring, but with Pereira facing charges in court in August 2022 and riding high in the rankings, it's unlikely that the match will happen soon.
Michel's wife, Gina Amir, denied disrespecting her marriage or husband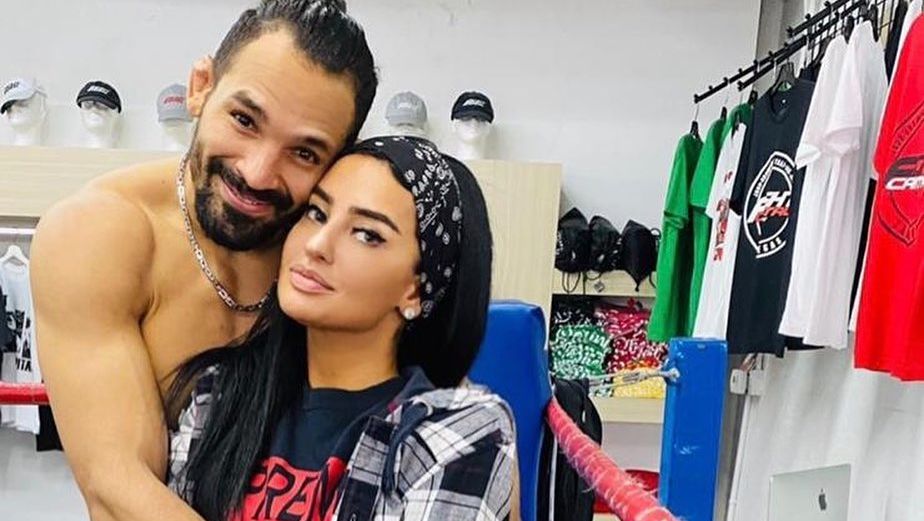 After defeating Santiago Ponzinibbio in May 2022, Michel threw down the gauntlet to Jorge Masvidal, referencing an emoji he sent to Michel's wife's DMs. Perreira said:
"So he sent an emoji to my wife – the emoji with the two hands together like (praying). He sent it to my wife and didn't send it to me. And you know, I never actually crossed paths with him, never had the chance to ask him. So I figured, you know, I really want to understand."
Michel expressed his willingness to settle the matter inside the octagon. Pereira suggested that he didn't appreciate Jorge's correspondence with his wife, Gina Amir Atelier.
As expected, Jorge responded, calling out Michel for misrepresenting the facts. Masvidal sent a screenshot of his short conversation with Gina, which contained nothing scandalous and revealed that Gina messaged Masvidal first.
"How crazy a world and how far has society fallen that this idiot @UfcPereira would use his wife to hopefully 1 day get a paycheck and create a fake narrative to try and get a fight with me when clearly he sees she slid in my dm?" Jorge tweeted. "Wishing you guys the best #marriagecounselor."
The drama raised interest in the parties involved, including Gina. Perhaps due to the increased attention, Gina set her accounts to private. She posted a message criticizing people's attraction to drama. "Unfortunately drama sells – twisting the narrative to create a story that is false," she wrote.
Amir denied disrespecting her marriage or her husband. She claimed that the account on Masdival's screenshot was a business account with many administrators. Gina continued:
"This is not even the way I would speak. Not to mention it is from years ago and before I even knew Michel. Michel and I would appreciate respect as we are starting a family together. There is lots of hatred in this world we do not need to add to it. Peace and love to all of you."
Gina has Persian roots and is a celebrity jeweler
Per her Instagram page, Gina has Persian roots and grew up in Europe. She works as a celebrity jeweler, and you can view some of her work via the hashtag #GinaAmirAtelier. Gina's company website reads:
"With over 18 successful years in business and 1000s of happy customers, we are proud and humbled to be known as the best master jewelers of West Hollywood/ Los Angeles."
---