Tim Curry cemented his place as a film and stage star via his portrayals of Dr. Frank-N-Furter in The Rocky Horror productions. The talented Brit landed the role by accident and made the most of it. His career spanned over 40 years, but no other role he played earned him similar acclaim.
He tried to steer clear of Rocky Horror for fear of being typecast, but he couldn't outrun his iconic performances. After suffering a stroke in 2012, he became more appreciative of Dr. Frank-N-Furter. "It's neither a blessing or a curse," Tim told ABC News. "I was lucky to get it."
Tim Curry still uses a wheelchair nine years after suffering a major stroke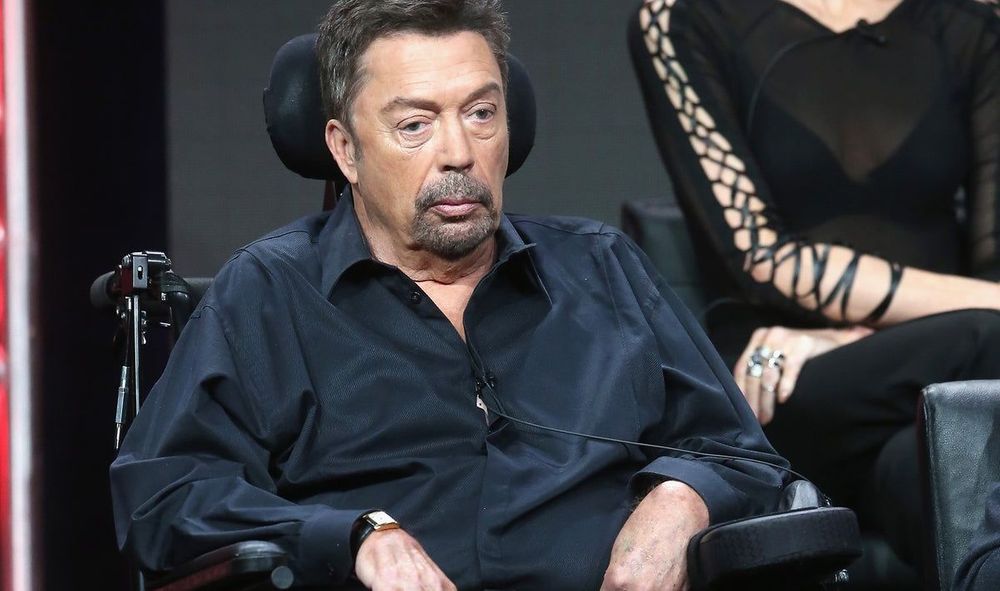 Tim Curry's health problems began in early 2011 when he dropped out of a couple of stage productions citing ill health. Curry suffered a stroke in July 2012, but it took nearly a year before news of Curry's ailment leaked.
"Tim had a stroke last July," his agent, Marcia Hurwitz, told The Hollywood Reporter. "He has been going to physical therapy doing very well and still has his great sense of humor. He thanks everyone for sending good wishes."
Curry was expected to make a full recovery from the stroke. "I'm doing well," he told Los Angeles Magazine during the Tony Awards in 2015. Tim told the outlet that maintaining his sense of humor was 'absolutely vital' to his recovery. "It's not tough to maintain," he said. "It is just part of my DNA."
In October 2021, Tim attended a Manchester event dubbed For The Love of Horror 4, where he met fans. Photos from the event show that Tim still uses a wheelchair.
Curry still appears to be ailing, but he hasn't lost his enthusiasm for life. Per a quote posted on Tim Curry News, Tim prefers to look on the bright side of life:
"I do try to look on the bright side of life, because I think it's dull and annoying to look on the dark side of life and you're no fun to be with. And I think that's a personal responsibility of everyone."
Curry has limited his public appearances after suffering a stroke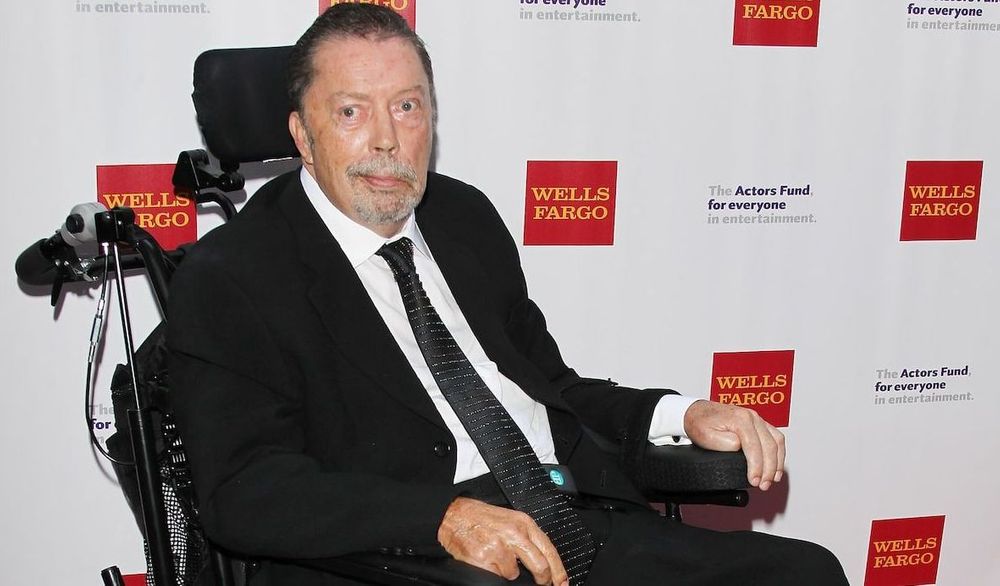 Tim Curry gradually reduced his public appearances after suffering a stroke. The stroke affected Tim's mobility, but did little to reduce his love for acting. However, Curry's compromised movement limits him to voice roles and voice performances. Tim voiced the role of Necrofer the Death Bringer in the 2022 animated film Dagon: Troll World Chronicles.
In 2015, he attended the Tony Awards to pick up his lifetime achievement award. He told Los Angeles Magazine that the organization honored him for his stellar career:
"It means that it just sort of solidifies the kind of work the American acting community has given me for years now. It's very gracious of them, I think. I was thrilled when they told me and I am thrilled now."
Five years later, Tim participated in a fundraising event for the Democratic Party of Wisconsin. Along with other members of The Rocky Horror Show, he performed the original script at the event. The fundraiser happened days before America elected Joe Biden and Kamala Harris. Ben Wikler, head of the Democratic Party of Wisconsin, said:
"Rocky Horror has been changing lives for decades, and now, with this reunion on Halloween Night to supercharge Wisconsin Democrats in the final stretch, it's going to change the world again. The joy, laughter, and hilarious, outrageous energy of this iconic musical will mobilize new volunteers and raise funds to send Joe Biden and Kamala Harris to the White House."
---