On 28th March 2015, a man reported that he and his girlfriend had spotted a girl sleeping in what appeared to be an abandoned house in the 4100 block of Trotter Ridge Road in Durham, North Carolina. Authorities responded to the scene of a grizzly murder.
Police found Tierra Hall dead, with at least 14 stab wounds in the neck, head, shoulder, and arm. The attack was so vicious that the tip of the murder weapon had broken off and lodged itself in Hall's left cheek.
"Hopefully we'll be able to find out what motivated this incident," Durham Police Chief Jose Lopez told news outlets. "Sadly enough, too many of our youth today resort to violence when dealing with their conflicts."
Tierra Hall dreamed of pursuing a business degree and owning a business
Tierra Hall was raised by a single mother, Koteya Hall, in Texas. Three years before the murder, the family moved to Durham, North Carolina.
Hall was an outgoing and free-spirited girl with dreams of pursuing a business degree after graduating from Jordan High School. The 17-year-old hoped to secure enrolment at North Carolina Central University.
Tierra left for school on 27th March 2015 as per her regular schedule. Koteya failed to reach her via call or text, but she wasn't concerned for her child's safety.
Even when Hall failed to show up at home in the evening, Koteya assumed she was sleeping at a friend's house. The next day, Koteya received a call from the police informing her that her daughter was dead.
Hall had broken off her relationship with her murderer Kelton Breshon because he was too clingy
Authorities observed that near Hall's body was the inscription: King K Tha Savage. The writing didn't make sense to them, but they noted it, hoping it would help identify the killer.
After discovering a hall pass from Jordan High School in Hall's pocket, police called the assistant principal, seeking surveillance footage from the school. The police also studied footage from a home surveillance camera near the murder scene.
Videotapes from the school's cameras showed Hall interacting with Kelton Breshon, a male student. The conversation seemed friendly until Breshon snatched Hall's phone and ran away with it.
Hall followed Breshon, presumably hoping to recover her phone. The pair left school at around 12:25 p.m., with Kelton leading Tierra. Fifteen minutes later, a home camera caught the couple walking towards the Trotter Ridge house.
Kelton and Hall had an on-and-off relationship before she ended it for good because he was 'too clingy.' Breshon struggled to move on as he was seemingly obsessed with Hall.
The police found notebooks in which Kelton detailed his obsession with Tierra. Breshon wrote that he couldn't deal with the idea that Hall had cheated on him. The notebooks also contained murderous thoughts and, crucially, the inscription King K Tha Savage.
Breshon also said via Facebook that King K Tha Savage was one of his nicknames. He returned to school alone, and with his hands inside his sleeves, he rushed straight into a restroom. Kelton didn't return to class: he called his mother and left school at around 2:07 p.m.
Kelton Breshon was sentenced to 12 to 15 years in prison as prosecutors couldn't prove premeditation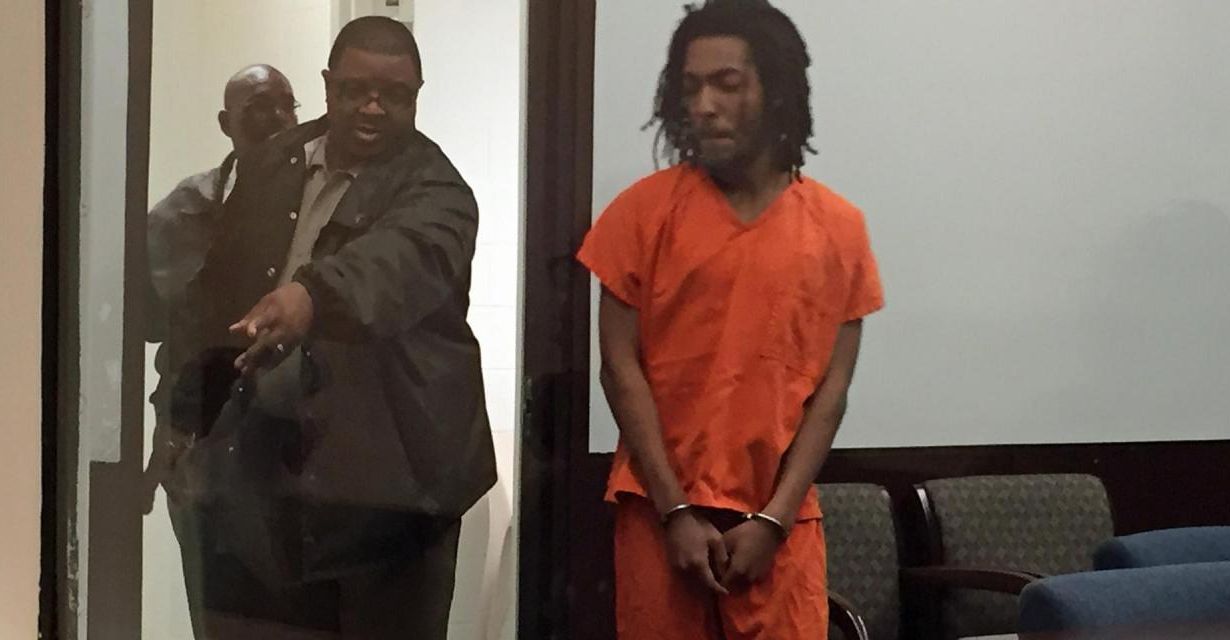 The police had a murderer and motive, but they needed more evidence to support their case.
They swabbed the restroom that Kelton sped into after returning to school alone and found traces of blood, indicating that he had Hall's blood on his hands when he returned to school. Kelton's shoes also had traces of blood that police identified as Hall's.
Kelton faced life imprisonment if found guilty of first-degree murder. However, prosecutors couldn't prove premeditation, a crucial element of first-degree murder. They did not doubt that Kelton killed Hall, but they couldn't prove that he planned to kill her.
Perhaps if they'd found Hall's phone, they could have argued that Kelton planned to kill her because she was seeing someone else. Authorities speculated that Tierra was involved with another romantic partner but couldn't prove it without her phone.
Breshon pled guilty to second-degree murder. During his sentencing, Kelton's attorneys pleaded for leniency, stating that Kelton's father abandoned him as a child and that he grew up in an abusive home.
The attorney's also stated that Breshon suffered from PTSD, hallucinations, paranoia, and exhibited signs of borderline personality disorder.
The court sentenced him to 12 to 15 years. He's imprisoned at Gaston Correctional Institution in Dallas, North Carolina – and is due for release in April 2027.
---