It's rare for the entire world to come together in support of a specific cause. Lyric Chanel, however, has garnered the support of the world in her inspiring yet heartbreaking fight against brain cancer. The Georgia native was only 11 years old when she was diagnosed with an aggressive form of brain cancer called Anaplastic Ependymoma.
By the time doctors diagnosed her, the cancer had already developed to stage 3 – its highest stage. Lyric's chances seemed bleak, but she fought on with a determination uncharacteristic of her tender years. You can find snippets of her story on her Instagram and Facebook pages.
This piece will look at Chanel's parents and diagnosis, the celebrities who offered their support, and her heartbreaking demise.
Beyonce made a video montage in honor of Chanel following her untimely demise
On 6th March 2021, Go Gold for Childhood Cancer announced via Instagram that Chanel had passed away. "Lyric gained her angels wings this morning at the age of 13," the heartbreaking announcement read.
Condolences flooded in from celebrities and the over 600K Instagram fans who'd kept up with Lyric's story. Rapper Trae Tha Truth, who Chanel affectionately referred to as uncle, shared the following message alongside of a video of his times with Chanel: "Tears aint stopped falling yet. I felt I aint know how to cry no more. You crushed me babygirl. Unc love you."
Beyonce honored Chanel by posting a video montage featuring a compilation of videos and photos of Lyric dancing and singing. The singer played a special mashup of her greatest hits in the background, starting with Brown Skin Girl, moving on to Halo, and finally Love on Top. Beyonce swapped the word 'baby' with 'lyric' in the chorus for Love on Top:
"Lyric it's you, You're the one I love, And you're the one I need, You're the only thing I see, Come on Lyric it's you, You're the one that gives your all, You're the one I can always call, When I need you baby everything stops, You put my love on top."
Lyric's cancer recurred two months after specialists performed a surgery to remove it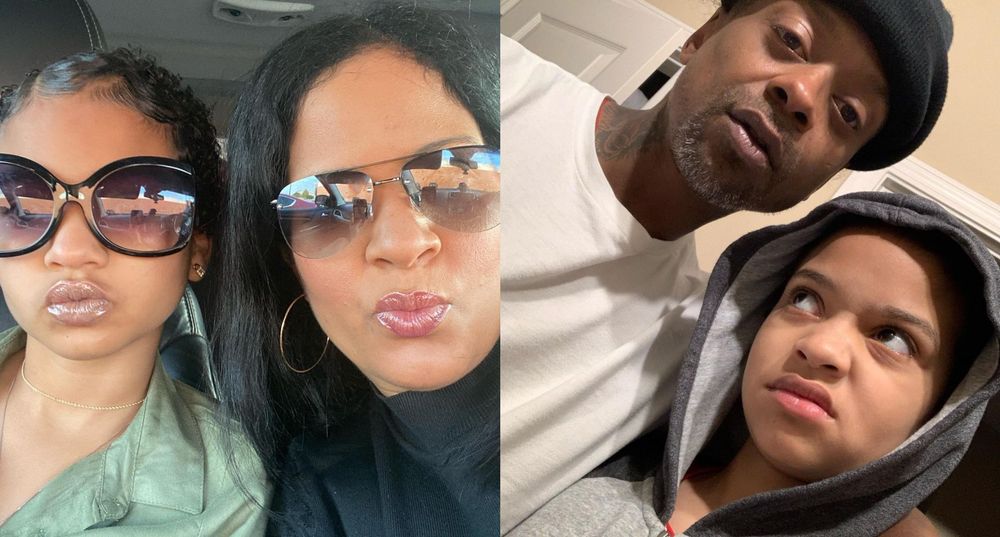 On 4th March 2021, Lyric's mom, Monica Valentine, shared the following message via social media: "Just got news from Dr. that Lyric is Dying and only have days to live… These are the hardest words to have to hear."
In mid-2020, Chanel seemed to be well on her way to a miracle recovery. She'd just had surgery that removed most of the cancer from her brain. Sadly, the cancer grew back two months after the surgery, this time occupying a larger capacity on her brain. The recurrence devastated Chanel and her parents, who needed to find another specialist to assess Chanel's condition.
Dr. David Sandberg, the Pediatric Neurosurgeon that performed Lyric's surgery, told Lyric's parents that the best they could offer her was hospice care. Determined to find a cure for Lyric, her parents launched a second GoFundMe campaign. The fund's description read:
"Due to Lyric's condition, her parents have not been able to work. They must provide 24-hour care for her in addition to their other 2 children whom have also been affected by this situation. The entire family is now living in a hotel including Lyric. This fundraiser will assist them in paying food, shelter, clothing, transportation, healthcare, life insurance, etc."
The doctors predicted that Lyric had less than a year to live, but Chanel and her loved ones approached the news with predictable defiance. "She will beat the odds that the doctors have projected," the description further read.
In December 2020, Monica talked to The Breakfast Club and revealed that she barred Lyric from saying the word die. Whenever Lyric brought the subject up, Monica would rebut with words of affirmation. "She doesn't say too much that much anymore," Valentine revealed. "She told me, 'Mom, I don't want to 'D',' because I told her don't say 'die.' And I said, 'That's not going to happen.'"
Chanel's prospects appeared bleak, but her family and the rest of the world held out hope. Monica wrote the following message alongside a drawing of Lyric wearing a determined look and a Raiders' mask: "My baby is at war and cancer is the Opp. This does not feel real. Feeling very helpless right now. She still have a fighting spirit! She still showing off her nails and bobbing her head to her favorite songs!!!"
Lyric was diagnosed with cancer after multiple trips to the ER due to headaches and vision loss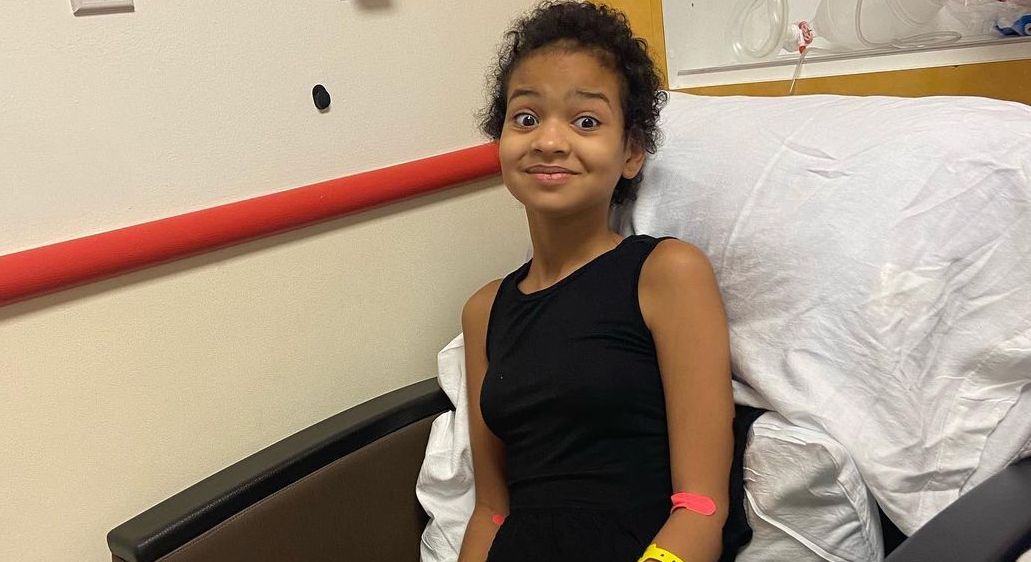 Lyric Chanel was raised by her parents Monica Valentine and LaMore Jacks alongside two siblings in Georgia. She was, by all means, a normal, healthy little girl growing up. According to a late February 2021 Instagram post, Lyric 'loved school, dancing, making slime, jumping on her trampoline, hoverboard, bike riding, 6 flags, you name it.'
Things changed after Lyric started to complain of frequent headaches. Monica told The Breakfast Club that she didn't assume that the headaches were a sign of something serious. Her concern grew, however, when Chanel started losing vision. Monica explained that at times, Chanel needed Siri to help her write a text message.
Despite frequent trips to the E.R., doctors kept turning Chanel and Monica away. Eventually, an MRI revealed that young Chanel had a mass in her brain. Chanel, Monica said, took the news rather well. She shed a couple of tears, but she remained hopeful that surgery would restore her health. Chanel's became worried after a biopsy revealed that the tumor was cancerous. Valentine said:
"When I told her she had cancer, it was just like a shock to her. She cried. Not a sobbing cry, but you could see the worry on her face. The tears throughout the week, you know. She was worried. I tried to get her over this fear, to do fear exercises with her. She said that one thing she was worried about is not beating cancer. That's her fear."
Monica tried everything that she could to help Chanel in her fight against cancer, including the adoption of a homeopathic diet. Despite all their efforts, Chanel's health kept deteriorating. Every surgery and course of treatment took a toll on Chanel physically and mentally. Monica told The Breakfast Club that frustration soon morphed into anger:
"She was just angry. She didn't want to have her surgery. The day of the surgery, Lyric didn't want to sit next to me, she didn't want to kiss me goodbye to go to the operation. She was just so angry – she didn't want to have the surgery."
Lyric's battle garnered the attention of music stars such as Beyonce, Cardi B, and Trae.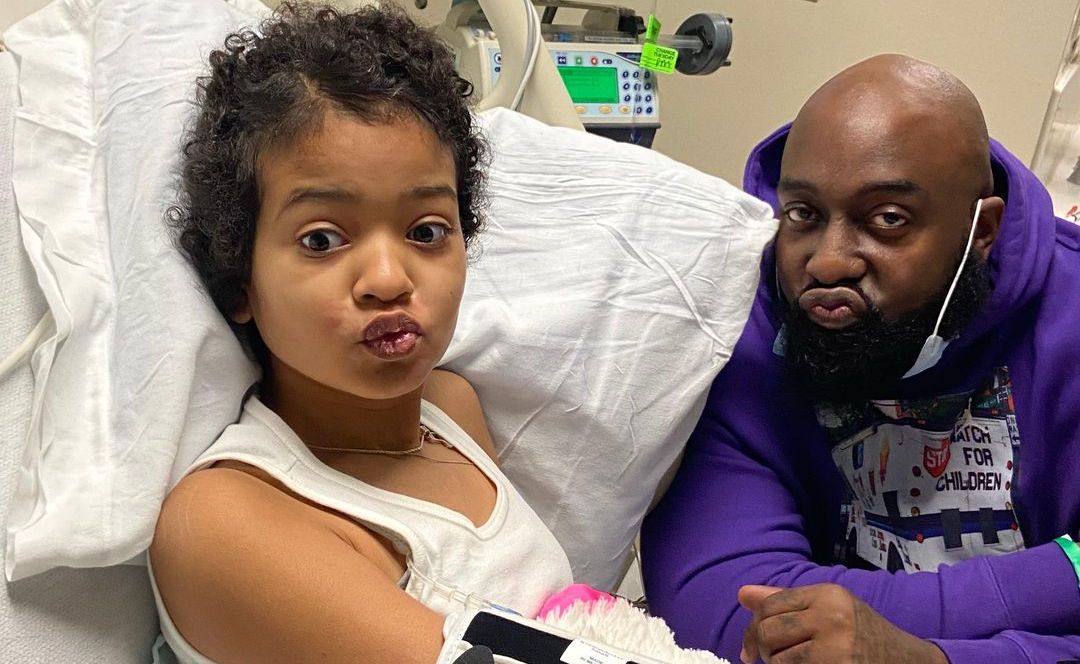 Throughout the struggle and the sadness, Chanel's love for music became a source of joy and hope for the family. One of the most memorable moments in Chanel's journey is an Instagram video of herself dancing with her dad to Lil Duval and Snoop Dogg's music.
Lyric made her love for Beyonce clear from the outset. Chanel caught Queen B's attention after posting a video of her pre-school self singing along to Beyonce's hit Love on Top. Beyonce sent Lyric flowers, apparel from her Ivy Park brand, and a note stating:
"Honey, Honey, I can see the stars all the way from here, I can feel the sun whenever you're near. I was so moved to see how these lyrics inspired you, not nearly as much as you inspired me. I can't wait to meet you one day and I'm so happy you're home safely. You are a survivor. God bless, B."
A day later, a video of Lyric moving her head to Beyonce's Crazy In Love surfaced on the internet. A voice in the background could be heard stating that it's an unspoken rule for them not to interrupt Beyonce's music. Moments after her September 2020 surgery, Lyric woke up singing Beyonce's Halo. "I think the nurses that were in there at the time, that were caring for her, it was a tear-jerker for everyone to see that," Monica told Fox.
Cardi B also gave Chanel a shoutout via Instagram and appreciated her for being a motivation in Cardi's life. "I love Lyric, and I am just praying for you guys," Cardi said. "Hold on, just hold on. The world loves you." Cardi also commended Monica for taking such good care of her daughter. Houston rapper and activist Trae Tha Truth did the most of any celebrity in helping Lyric recover. Trae visited her regularly, helped with some of the expenses, and presented Lyric with heartwarming gifts.
"She calls him Uncle Trae now," Valentine told Fox. Trae talked to ABC13 about the motivation behind his support of Chanel: "At the end of the day, knowing the reality of what she is going through, she is still a child and she deserve to experience things that other children experience. It's just a matter of being there for her."
---