De'arra Taylor and Ken Walker form one of those couples that everybody wants to emulate. They look so authentic, and so incredibly cute. De'arra and Ken do us the favor of sharing their lives via their two YouTube channels, De'arra & Ken 4 Life (5.88 million subscribers) and Vlogs By DK4L (2.64 million subscribers). DK4L is an acronym for De'arra & Ken 4 Life.
The couple is famous for their pranks, challenges, stories, and vlogs about the couple's daily life. This piece will deal with De'arra and Ken's rise to fame, the couple's plans for the future, and how they maintain privacy while living a public life.
De'arra and Ken met at Chipotle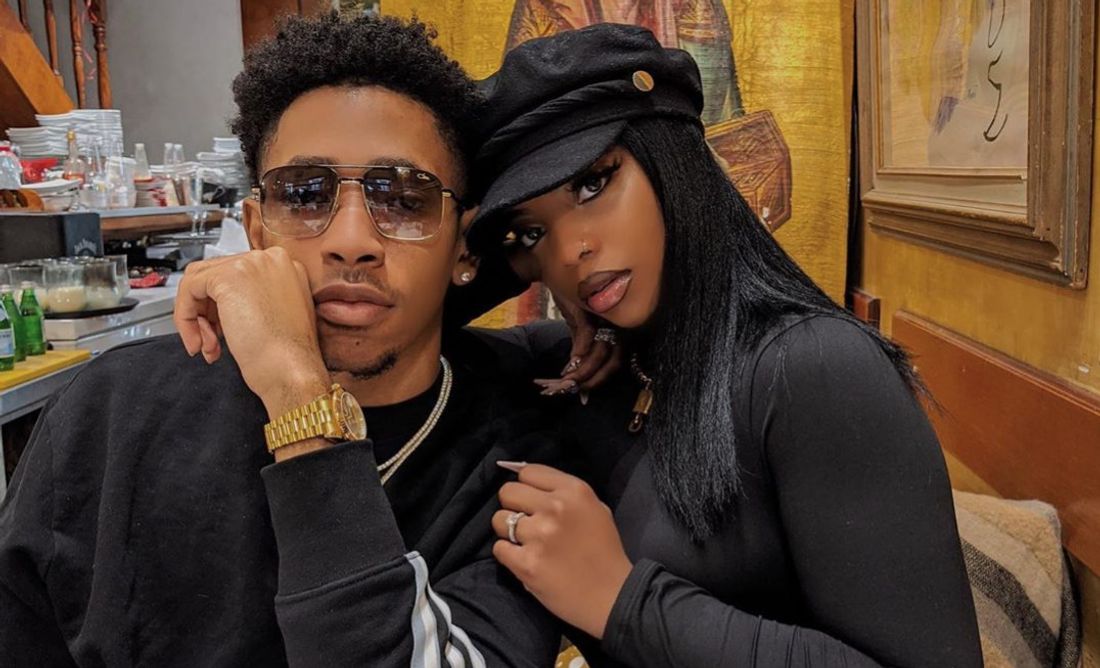 De'arra and Ken met when she was 18 at the food joint known as Chipotle. Ken was there first, and he was smitten when De'arra walked in. He had just finished high school a year before, and he was planning to start working at a Home Depot.
Ken couldn't let such a beauty pass him by, and he decided to approach De'arra. De'arra was also attracted to Ken, but she denied him her number. Instead, De'arra gave him her Kik and secretly took his photo to show to her best friend.
The couple communicated via Kik for a week, and they planned their first hangout by the pool. Ken did most of the swimming, while De'arra took photos and videos using Ken's iPhone. De'arra was on the phone for so long that the battery went dead.
Ken posted one of the couple's photos on Instagram, and it led to a fallout between him and another girl that he had his eyes on. Ken explained in a video on De'arra & Ken 4 Life that he didn't mind ending relations with the other girl;
"I just didn't care. I was kinda feeling an attraction towards De'arra… I think I'm just gonna rock with De'arra… I didn't care. I met De'arra."
Ken and De'arra continued to hangout, they got really close together after a very short time. Ken continued;
"People tell us it's a real true love story. Everything just fell together so collectively, so easily."
The couple got engaged in August 2019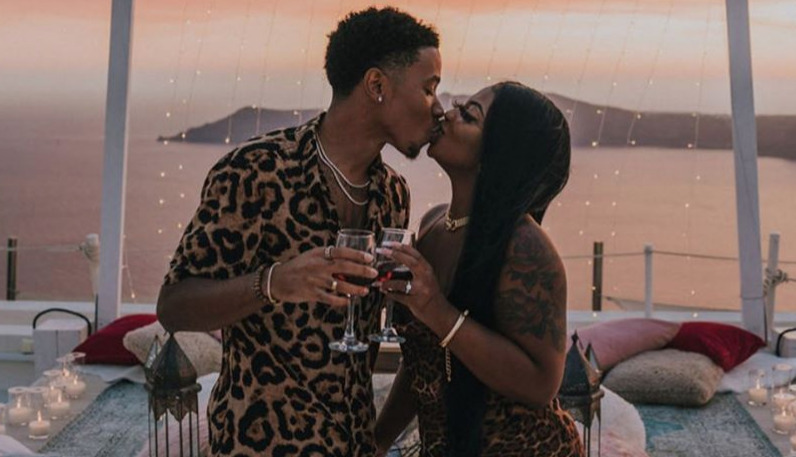 Ken and De'arra's love grew from that first moment at Chipotle, and on August 19th 2019, Ken went down on one knee to propose to the love of his life. Ken filmed the entire proposal process and posted the video titled The Question on the couple's YouTube channel.
The video started with Ken pouring out his heart about how much he loved De'arra and how much she meant to him. It then went on to show highlights of their relationship, and later showed Ken asking De'arra's grandparents for their blessing. It continued on to show the actual proposal.
Ken planned to propose to De'arra while they were on a romantic getaway in Santorini, Greece. Ken led De'arra to a rooftop where she thought that they were going to have dinner. Ken suggested that he take photos of her as the sun went down, and when De'arra turned, she found Ken down on one knee.
Ken shared a beautiful photo of the proposal on Instagram with the caption;
"These past 5 years have been the absolute best years of my life… I couldn't be happier and though I say that, you always find ways to make it possible for me to be even happier… I love you with all my heart and I'm grateful for the love you have given me. I am the man I am today because of you…"
Ken captured all of De'arra's emotions during the proposal, and she posted the video on her Instagram page. De'arra added the caption;
"… and then BOOM this happened. You know it's real when the ugly cry & the double chin come, I was so damn nervous… my heart literally dropped to ass. My armpits started sweating & I started touching my hair every second. However this moment was so beautiful & I couldn't be more happy."
According to Ken's Instagram caption, the couple plans to wed and have kids together. He wrote;
"We are engaged, next is the wedding, house, kids, grandkids etc. Let's grow old together."
De'arra and Ken have been vlogging for most of their relationship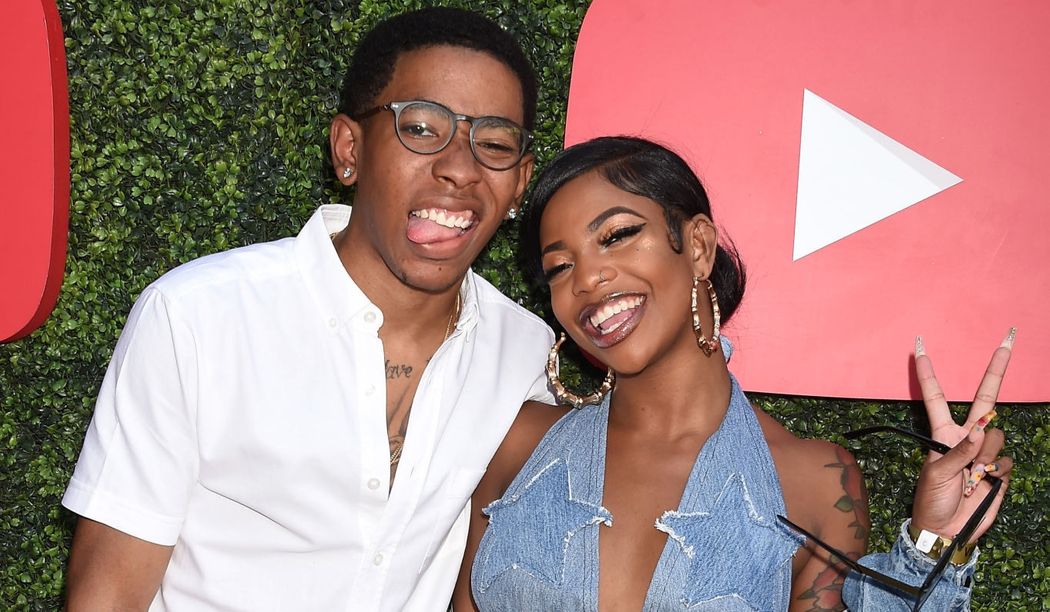 De'arra and Ken don't remember a time in their relationship when they weren't posting on social media. At the beginning of their relationship, Ken wasn't into the social media life. De'arra, on the other hand, had 14,000 followers on Instagram. They spent their first hangout together posting videos on Snapchat until Ken's battery ran out.
Ken slowly warmed to the social media idea as the couple's popularity on Instagram grew. De'arra noticed that her following on Instagram grew when she started posting pictures of herself and Ken together. Ken told New York Magazine in 2017;
"People on the Internet made a big deal, like, 'Oh, this couple's so cute.' We were over here just loving each other… I guess we made it kind of relatable. Like, these two young kids, in love with each other, with these cute pictures. People related to it like, 'Oh, me and my guy could have that. We were just taking the most regular pictures."
When the couple's Instagram following grew to 600,000, they were advised to start a YouTube channel. They created the account in December 2014, and their popularity on social media continued to grow.
De'arra and Ken keep the intimate details about their relationship private
As the couple's popularity grew, they slowly felt the need to hide the intimate details of their relationship from the public eye. Initially, the couple would air out their issues in public, but they later found out that it was safer to sort out some issues internally.
De'arra and Ken had to figure out how to remain authentic to fans while maintaining a certain level of secrecy. It is a skill that they had to learn on the job to protect their brand and their relationship. Ken told New York Magazine;
"We're not just out here talking about 'Let's protect our brand,' we're also talking about trying to protect our relationship. We love each other, we don't want anything to happen to each other. The brand, that comes second.""We're not just out here talking about 'Let's protect our brand,' we're also talking about trying to protect our relationship. We love each other, we don't want anything to happen to each other. The brand, that comes second."
Also Read: Everything We Know About Jaliyah and FunnyMike
---