Cody Fern is an Australian actor best known for playing the role of David Madson in the series, The Assassination of Gianni Versace: American Crime Story. He'd made his on-screen breakthrough a year earlier in The Tribes of Palos Verdes alongside Jennifer Garner. Cody gained experience as a theatre actor in Australia before moving to Los Angeles to try it out in Hollywood.
His starring performance in American Crime Story earned him leading roles in American Horror Story: Apocalypse and House of Cards. In 2019, he played the role of Xavier Plympton in American Horror Story: 1984.
This piece will look at Cody's career switch, his move from Australia to America, and his sexuality. It is unclear whether he is gay.
Cody is yet to make an admission about his sexuality, but he was rumored to be dating social media star Eric Smith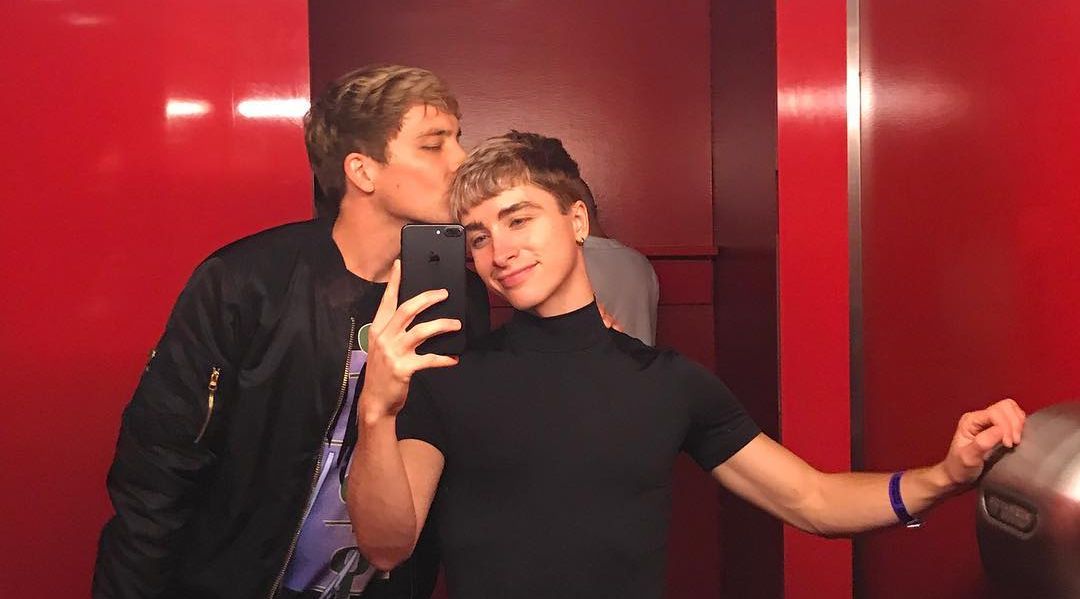 Cody Fern's sexuality has been the subject of intense scrutiny since he became a Hollywood star, but the Australian native is yet to comment on it. He seems unbothered with people speculating about his sexuality.
Fern's choice of dressing has been the catalyst in the conversation about whether he is gay or not. He doesn't believe in gender-specific clothing, and as a result, he has come up with some iconic red carpet looks. In March 2019, GQ Style Magazine named Cody Hollywood's Genderfuck Rebel due to his unrestrained fashion sense.
Some fans opined that Cody didn't deserve the title, but the award put him firmly in the fashion spotlight. The fact that Fern doesn't let gender define his dressing doesn't give us a basis to conclude about his sexuality. However, a rumor that he was in a relationship with social media guru Eric Smith has convinced some that Cody isn't straight.
Unfortunately, Cody's relationship with Eric remains an unsubstantiated rumor. As such, we cannot confirm Cody's sexuality. Until he confirms it himself, all we can do is speculate.
Cody ditched a promising career in finance to pursue a career in acting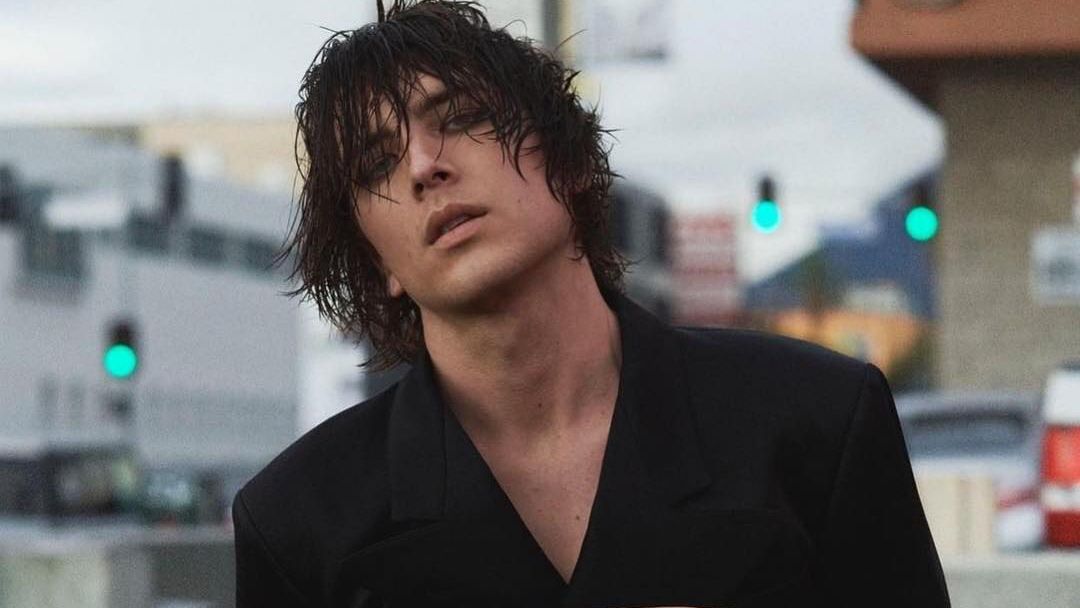 After graduating from Merredin Senior High School, Fern joined the Curtin University of Technology to study commerce. He graduated with an Honors Degree in 2009 and immersed himself in the finance world. However, deep inside him, he harbored love for acting. Fern caught the acting bug at the age of 13 after watching Meryl Streep in Sophie's Choice and Cate Blanchett in Elizabeth. After watching The Golden Age 10 years later, Cody decided to pursue his acting dream. He told Anthem Magazine:
"It was a real moment of awakening. Not to get cosmic or whatnot about it, but checking in with yourself and how you feel about your life and where it's going, I thought, 'I really hate myself at the moment.' Acting was what I always wanted to do. If you're gonna do it, you've got one chance to go off and do it right now. And I did. I walked out at lunch and I just never went back."
Fern found happiness by immersing himself in acting. He had a natural talent for it, and he had access to some of the best coaches. Cody cemented his status as a top theatre actor via his acclaimed portrayal of Albert in the National Theatre of Great Britain's production War Horse. In 2014, Fern earned the annual Heath Ledger Scholarship by Australians in Film, which took him from Australia to Hollywood. The scholarship came at a perfect time in his blossoming career:
"Winning that scholarship propelled me into a field, which made it possible for me to work here. Without that, the opportunity might not have come up again for a couple of years. So it really acted as a launching pad for me to get out here to Los Angeles and start meeting people and kick things into gear. It was a great initiative. I'm very thankful for that."
It took some time for Cody to adjust to an actor's life in Los Angeles after moving from Australia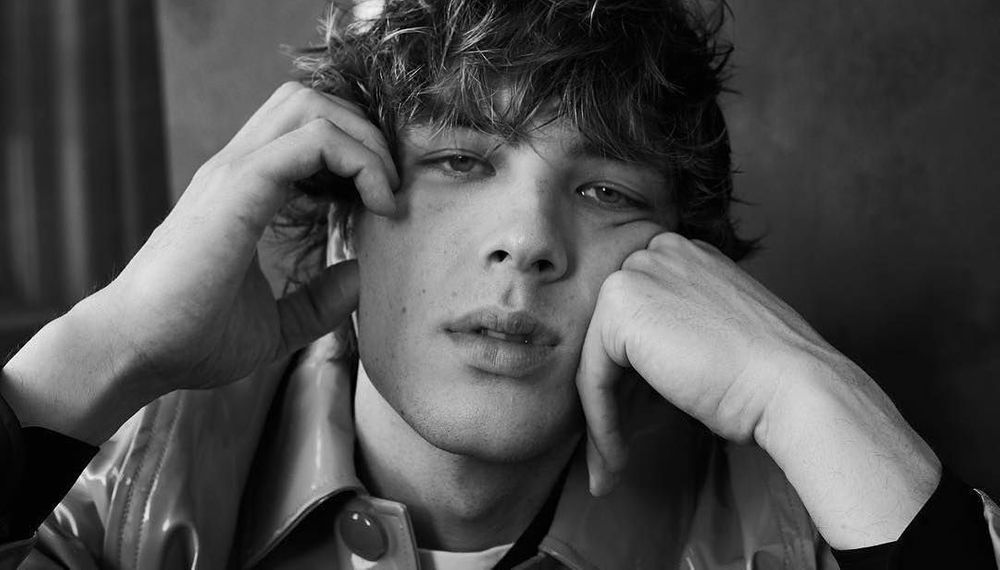 Cody was born on 6th July 1988 in Southern Cross, Western Australia. Fern grew up alongside about three hundred people in the tight-knit community of Southern Cross. He loved the tranquil nature of the countryside, but he had to move to urban areas to pursue his acting career. He'd lived in various cities before moving to Los Angeles, but nothing he'd experienced compared to the hassle of L.A. "It's just a completely different lifestyle moving to L.A. with films and press tours."
Nevertheless, he relished the challenge, and after a while, he got used to the culture change. He told Anthem Magazine that he found his home away from home in Los Angeles, but he would like to experience other cities. He said:
"I enjoy growth and change and pushing outside of my comfort zone. I think it's something I'll continue to do in life. I love Los Angeles and I don't see myself leaving, but there's a part of me that also wants to know what it's like to live in New York or Sao Paulo. I love the idea of living in different places, different cultures."
---