Chris Olsen and Ian Paget are content creators known for their collaborative videos on TikTok. They have a combined following of just under 7 million on the dancing and lip-syncing app. Ian and Chris post dances and lip-sync videos, but they have gained most of their fame due to pranks and challenges.
Ian is usually the unfortunate yet loving recipient of Chris's pranks. The pair's exponential growth on TikTok heralded a successful social media future for the couple, but President Trump's threatened TikTok ban forced them to invest in other platforms. In late July 2020, the couple launched their YouTube channel, which currently has over 160K subscribers.
This piece will look at the couple's relationship, their coming out stories, their social media careers, and Chris's battle with alcohol addiction.
Chris knew he was in love with Ian immediately after their first kiss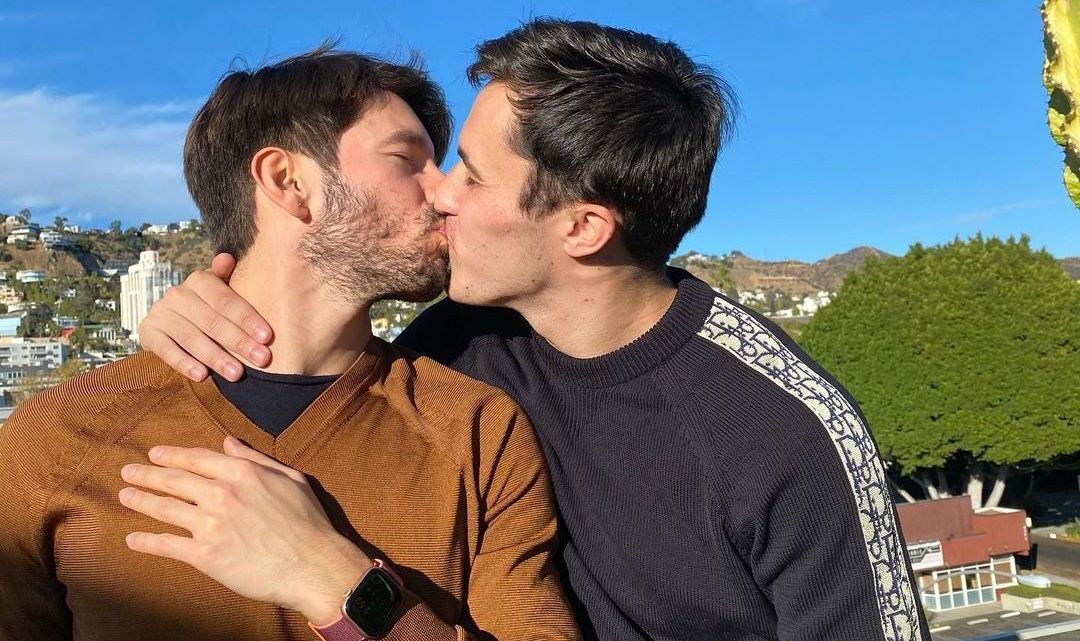 Chris first laid eyes on Ian via social media. He asked around for Ian's Instagram handle and liked several of his photos. Chris expected Ian to respond by liking his photos and sending a DM, but he got a tame response from Ian. Paget liked only one of Chris's photos.
Disappointed by Ian's lack of enthusiasm, Chris forgot about him. A couple of months later, Chris and Ian attended the same party during Pride Month. The couple didn't meet at the party, but Ian and Chris's date met. As he scrolled Instagram the next day, Ian noticed Chris in one of his date's photos.
Ian sparked a conversation between the couple by sending Chris a direct message. The couple went separate ways after Pride Month, but they kept communicating. Chris revealed in the couple's first YouTube video that he wanted a serious relationship, but he wasn't sure that Ian wanted the same thing. He said:
"When we were talking, it was very clear that we wanted different things and I was in a space where I just want a relationship with a man. Actually no, I was swearing off men. I was like I don't want to engage in any type of way that is not going to be long term or I'm not trying to engage in this way at all."
Ian and Chris eventually met at a pool party, and sparks flew. They had their first kiss, leaving Chris undeniably smitten. He met with one of his friends some time later, and he couldn't help but gush about his affection for Chris. Olsen said:
"I was diving in with the love straight away. I was ready for marriage after one week of being together. I am ready for marriage, I am ready to move in here. Also, by this point, every time we would leave each other, like I would go back to Boston, we would cry."
The couple has been together for over a year, and their relationship is going strong. Their fans want them to get married soon, while others fear that TikTok will tear them apart, but Olsen and Paget are content with where their relationship is.
Both Chris and Ian tried to deny that they were gay by associating themselves with girls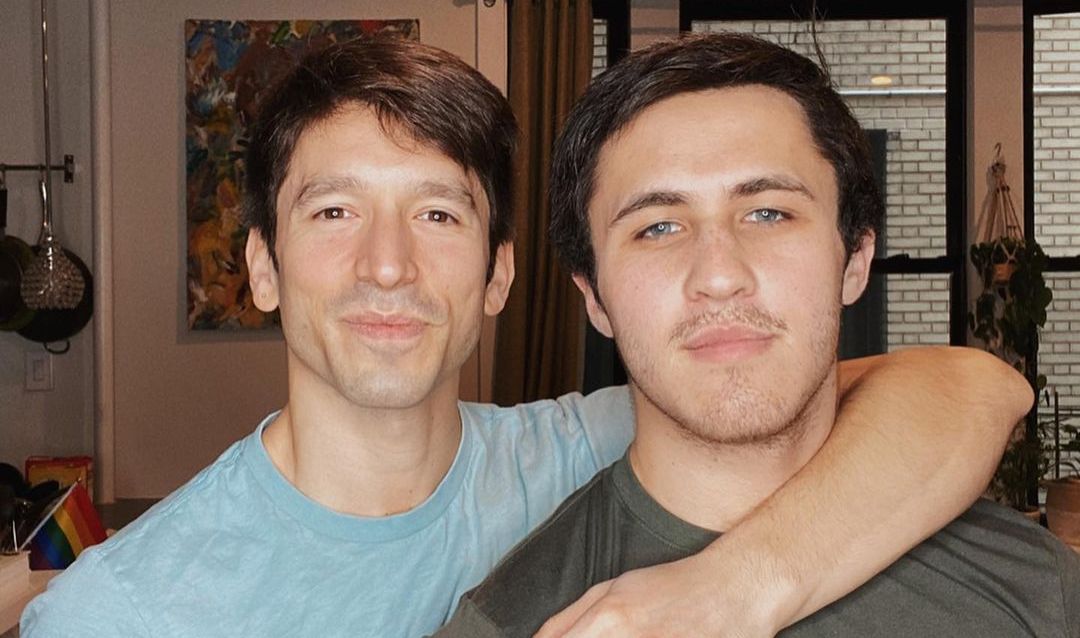 Chris learned that he had feelings for boys when he was in sixth grade. A guy came to speak at his school, and he felt attracted to him. He instantly felt the need to deny what he feeling, so he stared at a nude Lady Gaga photo and forced himself to be attracted to her.
However, he couldn't deny what he was feeling for long. Eventually, he came out to his friends, not as gay, but as bi-sexual. One of his friends told their mom, and their mom told Chris's mom. Thankfully, Chris's friends and family accepted him as he was. He explained:
"I definitely had my hard times, but I think in having such a close family and friend group that would defend me and that would fiercely back who I was, I think I was really grateful and lucky to have that kind of experience coming out. Being in relatively liberal place, Washington D.C., I really haven't had to bad of an experience with it."
Ian had a similar experience to Chris in that he also tried to deny his sexuality. After joining an arts program in school, some of his friends noticed that he was closeted. They pressured him into revealing his sexuality, and he admitted that he was gay. However, the next day, he back-peddled on his confession and reiterated that he was attracted to girls.
Paget lived a lie until junior prom, which he attended with a female date. When his father came to pick him up the day after prom, he came out to his dad. To Ian's surprise, his dad already knew. Ian stated:
"He was like, 'Ian, I am your father and I have known since you were a baby.' And I was like, 'Oh!' And he was like, 'Yeah. I have known since you were a baby.' I mean, he dated it. I remember feeling relief."
However, Ian's dad told him not to share the news with his religious mother. It wasn't until Ian's time in college that he asked her whether she knew he was gay. Unsurprisingly, she told him that she knew. She even accepted Chris as Ian's boyfriend when Ian took Chris to see his parents.
Chris checked into rehab when he realized that he would lose the people he loved due to alcohol addiction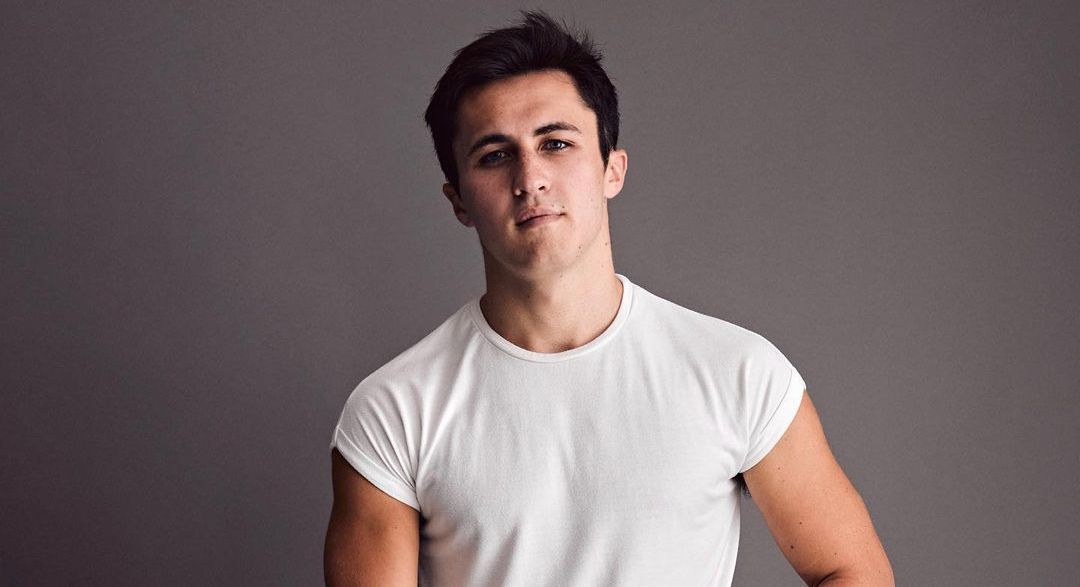 Chris's family has a history of addiction, and when he was 15, his mom checked into rehab. That moment signaled the start of Olsen's struggle with alcohol addiction. The problem got worse when he went to boarding school and had the freedom to drink without the interference of family.
The first person to call out Chris's drinking was his college roommate. She worked with Chris' family to organize an intervention that would hopefully help him realize what he would lose if he didn't change. In a video titled My Journey to Sobriety, Chris revealed:
"So much happened to lead up to that horrible breaking point of an intervention. So much happened, but what made me do it is the fact that at the intervention, my parents and all of my family who was there told me that I was going to completely get cut out of their life unless I went and got help that day. And there were people before that who had already cut me out of their life."
Rehab wasn't easy, but it was necessary, so Chris persevered. The rehabilitation made him face everything he had done to people who depended on him. It helped him realize that there was the damage he couldn't change, but he could sober up and rectify some of the relationships he'd destroyed. One positive about rehab was that he made plenty of life-long friends there:
"I did make friends at rehab, and they are some of the best friends of my life. We all went through this experience together of all like having this really dark pasts and all finding our new light at the same time."
Ian and Chris felt like TikTok came at the right time for them and for the world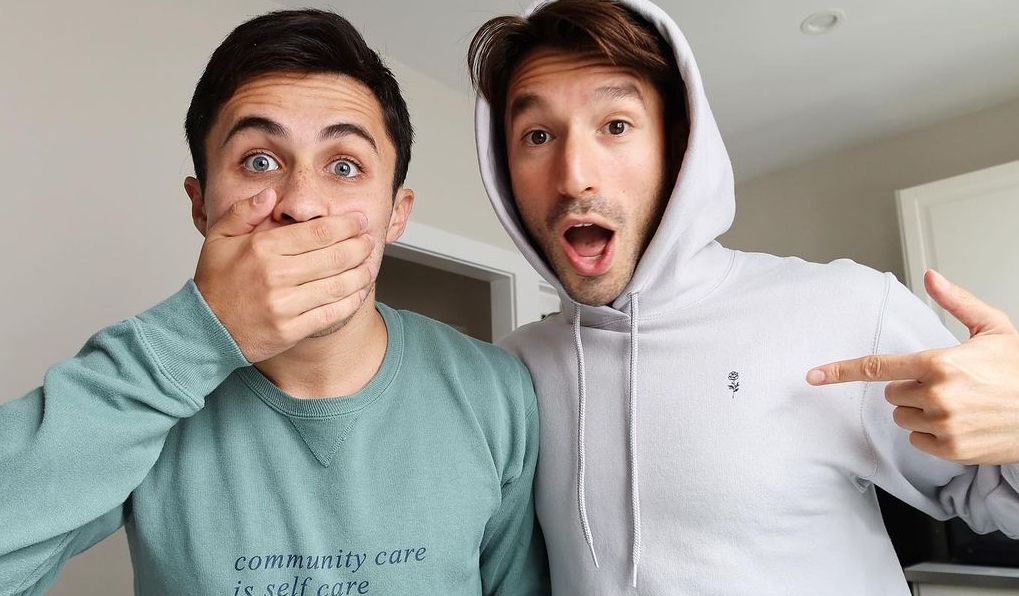 The coronavirus outbreak in early 2020 forced Ian out of his acting gigs and subjected Ian to online school. The couple opted to use the surplus time they had to create their TikTok accounts. Within a few months, Ian and Chris had millions of followers on the platform.
As their love blossomed, their following grew. They pranked each other, danced, talked about politics, and people loved it. Ian and Chris' thought that they would mostly attract LGBTQ+ people, but they found their following to be quite diverse. "I thought when we started it as two gay men, maybe our following was going to be mostly gay people," Chris told the Associated Press. 
TikTok provided Ian and Chris with a platform to share their goofy selves, and it shielded them from the economic impacts of the coronavirus pandemic as brands came calling. However, according to the pair, the best thing about TikTok is the joy it brought to the world during a dark time. Ian said:
"TikTok really found its way into everyone's life during the pandemic. It was like a medicine everyone needed. The way Instagram makes you compare yourself in sort of a perfect world, TikTok was not that. TikTok is like silly, fun, quirk, enjoy, imperfection, support… It just came at the right time and brought people a lot of joy."
Also Read: The untold truth of Cristian Dennis
---