Brooke Baldwin has announced that she plans to depart CNN after spending 13 years with the media outlet. Baldwin joined CNN in 2008, and after a successful stint as an anchor and reporter, she plans to 'do more outside the walls of this place.' In her statement, she revealed that she doesn't have a job to jump into after leaving the network.
Baldwin, who has a book titled Huddle coming out in early April 2021, rose to fame for her coverage of the protests that erupted following Eric Garner's death. She went on to cover President Trump's and President Biden's inauguration ceremonies.
This piece will look at Brooke Baldwin's love life. Brooke Baldwin is married to James Fletcher.
Despite the risk of infection, Brooke Baldwin's husband declined to leave her side as she battled COVID-19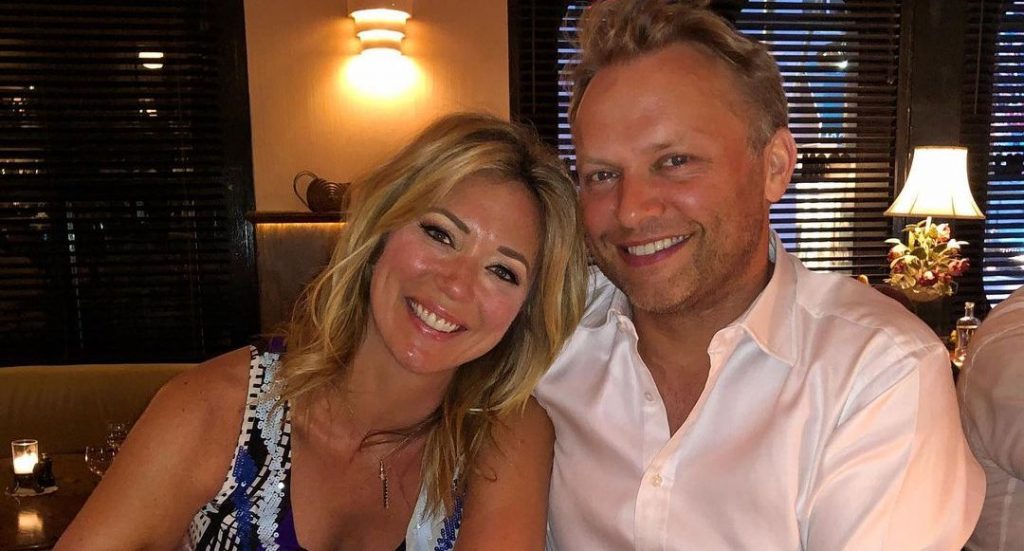 Brooke and James Fletcher met at a holiday party in 2015 and hit it off instantly. After dating for a couple of years, the couple got engaged in Hawaii. "Back from vacation," Brooke wrote on Instagram in July 2017. "Turns out we went to Hawaii to celebrate more than just my birthday. @jamesfletchernyc asked me to marry him! And I said YES!"
The couple wed in May 2018 at Liberty Farms in New York before embarking on a two-week honeymoon. Journalism can be challenging, especially when it involves traveling long distances. Fletcher demonstrated his support by accompanying Brooke during her travels. He joined her in New Orleans as she covered a New Year's Eve Special and flew to Turkey to support Brooke as she reported on the Istanbul airport terror attack.
Fletcher's recently portrayed his extraordinary support and love for Brooke by refusing to leave her side as she battled the coronavirus. Despite the risk of infection, James refused to isolate himself from his ailing but slowly recovering wife. Brooke wrote for CNN:
"On the darker days, I didn't want to talk to anyone. After days of trying to stay physically apart from my husband, it just became impossible. He hated to see me suffer and he couldn't not take care of me. He began to hold me in those darker moments and let me cry, whispering: 'Everything's going to be all right."
James Fletcher is a writer and producer who specializes in creating documentary films about top politicians. He worked on The Cameron Years, about former British Minister David Cameron, and The Accidental President, about Donald Trump's shock presidential win in 2016.
Brooke dispelled rumors that she was once married to Jay David
Before getting engaged and marrying James Fletcher, Brooke was quite secretive about her love life. She largely managed to avoid relationship rumors, but a rumor claiming that she was secretly married to Jay David stuck.
Baldwin dispelled the rumor via this simple February 2015 tweet: "I have never been hitched."
---