The ending of the much-awaited Zack Snyder's Justice League features the words 'For Autumn', and as the credits roll along, Allison Crowe's throaty Hallelujah cover plays. No matter what you think of the preceding 3 hours and 58 minutes of the film, we can all agree that the credits scene is the most emotional.
The words 'For Autumn' reference Zack Synder's daughter who tragically passed away in 2017. Zack adopted Autumn when she was just over a year old with his then-wife Denise Weber. Synder and his wife Deborah Synder raised Autumn alongside eight other children.
This piece will look at Autumn Synder's death and its impact on Zack's life and career.
Autumn Snyder committed suicide after a long battle with depression
Growing up, Autumn was the only one of Zack's children who harbored his enthusiasm for aliens, monsters, and superheroes. She was a writer sharpening her skills at Sarah Lawrence.
Zack and Autumn often spoke about her battle with depression. She was on medication and had been in therapy, but struggled to shake off the condition. "She was always wondering about her worth," Zack told Vanity Fair. "'What is my worth? What am I supposed to do? What am I about?'"
Synder constantly assured Autumn that her life had immeasurable worth. "The conversation was like, 'Of course you're amazing!" Zack added. "What do you mean your worth? You're worth more than anything in the world!' And she would just be like, '…yeah.'"
Autumn's struggle came out in the pieces she wrote. She vented her pain and searched for relief through words. "Her main characters are always in this battle with things from another dimension that no one can see," Zack explained. "And that war was happening to her every day. I think so many people are in that battle, and they smile and nod at you."
Autumn lost her battle with depression when she committed suicide on 12th March 2017. Autumn's tragic death rocked Synder's family as they struggled to process the shocking turn of events. However, a silver lining appeared as Autumn's death helped raise awareness about suicide prevention and awareness.
Synder's fans have raised over half a million dollars for the American Foundation for Suicide Prevention. Zack and Deborah plan to publish a manuscript written by Autumn, with the proceeds going to charity. Autumn wrote a sci-fi fantasy novel in first person about an outsider character struggling to fit in. "In the end, she didn't make it, but her character does, and I think there would be something cathartic for people," Zack told The Hollywood Reporter.
Zack remodeled Zack Snyder's Justice League in memory of Autumn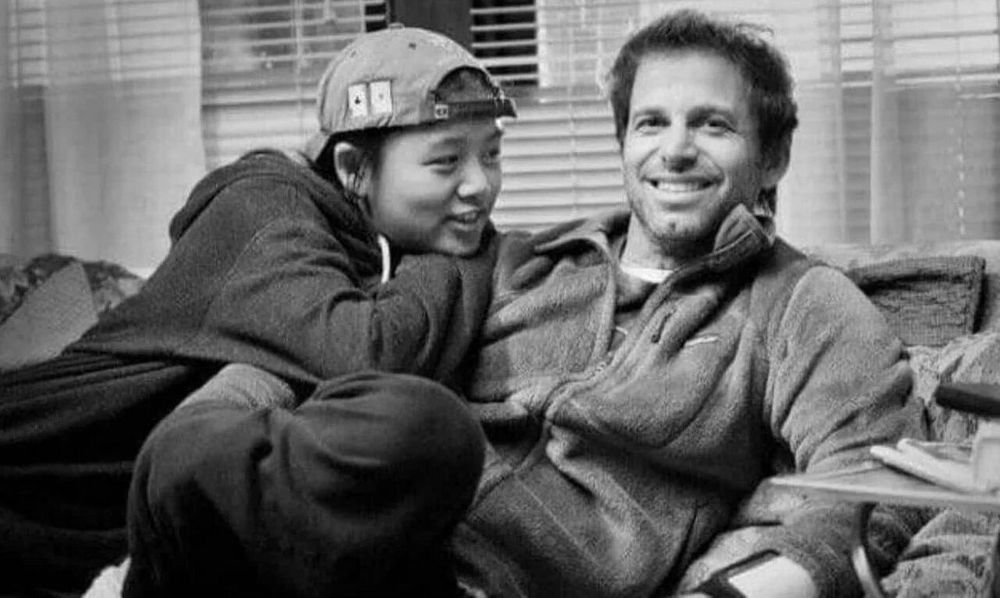 When Autumn passed away in March 2017, Zack was finalizing Justice League. He thought it cathartic to go back to work, but two months later, he opted to step aside. He told The Hollywood Reporter that he needed to spend time with his family. Zack explained:
"The demands of this job are pretty intense. It is all-consuming. And in the last two months, I've come to the realization… I've decided to step back from the movie to be with my family, be with my kids, who really need me. They are all having a hard time. I'm having a hard time."
Zack left it to Avengers filmmaker Joss Whedon to complete production. Josh cowered to the demands of Warner Bros. and incorporated extensive rewrites and hurried reshoots that clashed with Zack's creation. The result was a woefully underwhelming film that floundered in cinemas and attracted scathing reviews from critics.
Josh disowned the film by leaving his name off the film. After watching a private taping of Justice League, Deborah Synder advised Zack not to watch it. "Because I knew it would break his heart," Deborah told Vanity Fair.
Disgruntled fans demanded better from Warner Bros. They started a campaign to pressure Warner Bros. to commission the release of Zack Snyder's version of Justice League. #SynderCut became a global movement, and after a period of intense pressure, Warner caved.
Part of the reason why Zack left Justice League was to grieve his daughter, but there were also reports of internal wrangles between Zack and the hierarchy at Warner. It was, therefore, very surprising that Warner handed the reigns back to him.
Zack used Autumn as inspiration when creating Synder's Cut. He'd spent two years grieving, and it's perhaps no surprise that grief and loss are a dominant theme in 2021's Justice League. "It's such a lightning strike in the center of this whole saga," Zack said of his daughter's death. "It has informed everything we've done since."
"At the end of the movie, it says 'For Autumn,'" Zack added. "Without her, this absolutely would not have happened."
---