The trailer for Black Panther: Wakanda Forever premiered in late July 2022, sending excitement levels to the stratosphere. Following unexpected delays, the filmmakers have confirmed that the second Black Panther film will debut on 11th November 2022. Sadly, Black Panther will move forward without its leading star, Chadwick Boseman.
Boseman delivered a masterful performance as T'Challa in the first film, indelibly linking Black Panther to the late star; the first character that comes to mind when you think of Blank Panther is T'Challa in his suit.
However, the Black Panther suit makes a brief appearance in the trailer, suggesting the hero lives on through another character.
Widespread rumors suggest Shuri is the new Black Panther in Wakanda Forever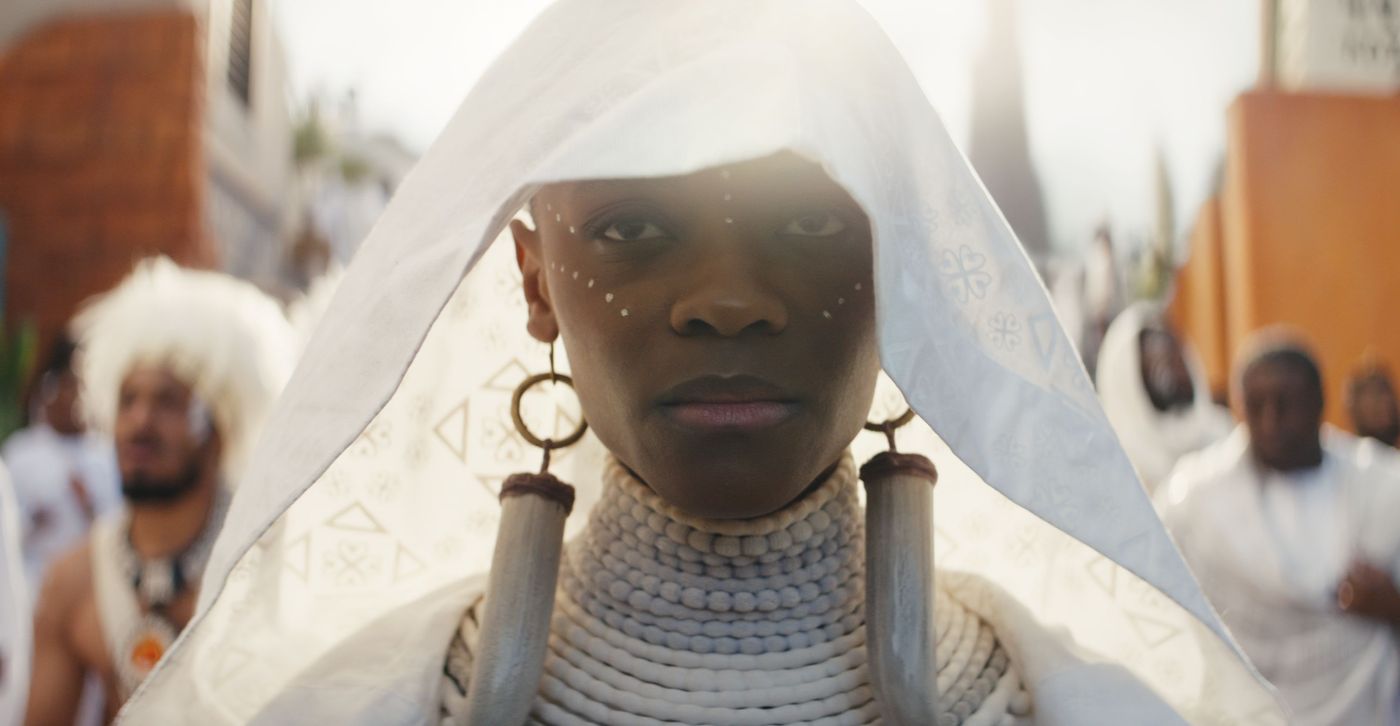 The cast and filmmakers of Wakanda Forever have understandably kept the identity of the new Black Panther secret. Resultantly, people have come up with suggestions about the new Black Panther's identity, with the most widespread rumor suggesting Shuri takes over the hero.
At 2022's San Diego Comic-Con, Shuri's actress Letitia Wright declined to answer whether her character is the next Black Panther. "I don't know what you're talking about, but November 11th, you get your ticket," Wright said.
Some argue that Shuri being next in line for the throne makes her the best person to take over. Furthermore, she understands the Black Panther suit more than most other eligible characters.
If not Shuri, we expect Winston Duke's M'Baku to don the suit. Reports claim M'Baku has an 'expanded role' in Wakanda Forever, perhaps signaling that he'll be the new Black Panther.
M'Baku and T'Challa were once rivals as he led the rebellious Jabari Tribe in a takeover bid for Wakanda. After losing to T'Challa, M'Baku joined him in fighting against the N'Jadaka.
Whoever the new Black Panther is, rest assured that the filmmakers took a lot of care in coming to a decision. Wright said they chose the new Black Panther 'with love and care.' "And style… a little bit of dance," she added.
Wright told Access that honoring Boseman was amazing, emotional, and difficult. She said:
"He [Ryan Coogler, the film's director] wanted it to honor [Chadwick]. He wanted it to honor the legacy that he started and he also wanted to expand the world and that's something that you can look forward to. There's a beautiful world to be uncovered."
Wakanda Forever won't recast T'Challa or feature a digitized version of him
The identity of the new Black Panther is unclear, but we are certain that T'Challa won't be returning. Executive producer Nate Moore told the Ringer-Verse podcast that the filmmakers swiftly shelved the idea of recasting T'Challa. Nate said:
"We couldn't do it. And it was a fast conversation. It wasn't weeks, it was minutes of we have to figure out how to move this franchise on without that character. Because I think we all feel so much of T'Challa in the MCU on the screen – not in comics – is tied to Chadwick's performance, is what he brought to that role both on and off screen."
Moore said Boseman left 'a big hole' that was challenging to fill, but the filmmakers were up for the challenge. "I think what we're getting is great," he said.
Coogler and his team also dismissed the idea of having a digitized version of T'Challa in Wakanda Forever. When asked whether the film would feature a digital version of Boseman, Marvel Studios' EVP Victoria Alonso told Clarin:
"No. There's only one Chadwick and he's not with us. Our king, unfortunately, has died in real life, not just in fiction, and we are taking a little time to see how we return to history and what we do to honor this chapter of what has happened to us that was so unexpected, so painful, so terrible, really."
---