Spencer Herron's brilliantly-maintained facade that he was a virtuous member of society and a devoted, loving husband came crumbling down when he was arrested on 1st June 2018 for sexually assaulting one of his students. "It's over, it's all over," Herron muttered to his wife, Jenifer Faison, moments before his arrest.
Spencer Herron was released from prison on parole and is a registered sexual offender
Spencer Herron pleaded guilty to sexually assaulting a 16-year-old student named Rachel. He was sentenced to five years in prison and 15 years probation. Herron was paroled in mid-2022 and is registered as a sex offender.
The disgraced former teacher started grooming Kell High School student Rachel when she was only 15. She had sex with Rachel after she turned 16. The age of consent in Georgia is 16, but the law prohibits sexual relations between educators and students.
Rachel eventually accused Herron, saying the assaults started during summer break in 2016. She said Herron lured her into meetings 'under the pretense of meeting for a non-existent school club'. Rachel's allegations were hard to believe, given Herron's dignified standing in the school: he was a two-time winner of the 'Teacher of the Year' award in Cobb County, Georgia.
However, the evidence revealed that Herron was a sexual predator. He was sentenced to five years in prison following a guilty plea. Despite securing early release, Herron will spend the next decade and a half on probation and the rest of his life as a registered sex offender. During an appearance on the Betrayal podcast, Rachel talked about the impact of the crimes on her life:
"I went from a happy, carefree, and hopeful teenager to a cynical, angry, and depressed one. I completely shut myself out from people. I withdrew from my family and my friends and by the time I was a senior, I had no communication with anyone that I was involved with at school. I felt like I wasn't deserving of anything good in my life."
In 2019, Rachel also sued Kell High School's administrators – former principal Ed Wagner, Vice Principal Susan Stoddard, and current Principal Andy Bristow – for failing to follow rules that would have protected her. The suit accused the school's hierarchy of failing to properly review and vet new clubs and field trips. Rachel said via a written statement:
"I hope this shows other victims and their families that they can stand up for themselves, too. I want girls to know that it is wrong for a trusted adult to abuse that trust to manipulate them into doing things they are not comfortable with. Victims should also not feel guilty or ashamed of themselves."
Spencer Herron's wife feels he didn't get enough punishment for his crimes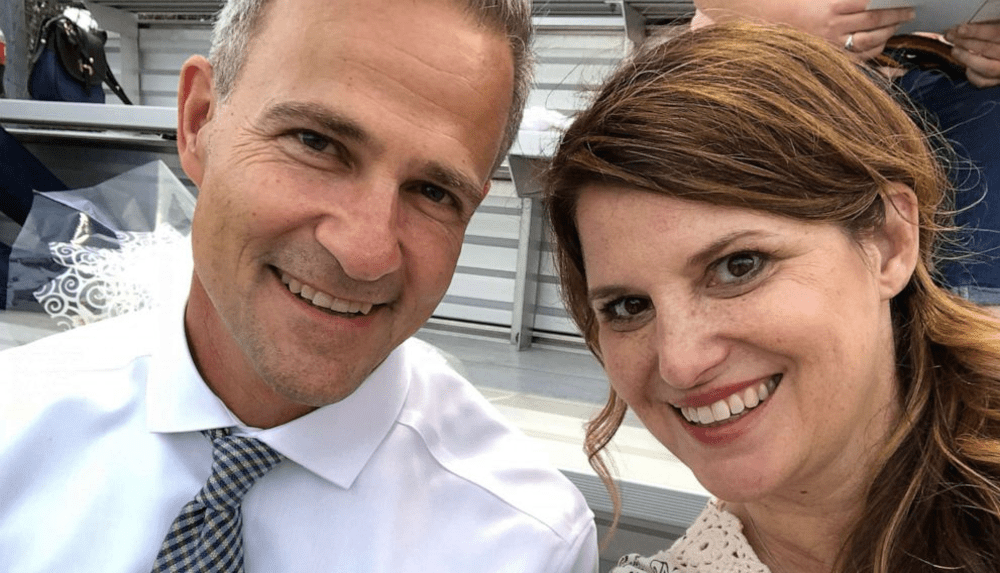 Spencer Herron and Jenifer Faison's romance started at Berry College. Faison ended the relationship after Herron graduated and as she approached senior year. The pair moved on, with Herron marrying and welcoming children. He secured jobs as a video production teacher at Kell High School and a band player in the Air National Guard.
Faison worked at a radio station for three years after graduation before moving to Los Angeles, where she became a successful television producer on shows like Extreme Makeover: Home Edition and Judge Judy.
The couple reconnected when Faison commented on one of Herron's Facebook photos. Herron informed her that he'd divorced his first wife. The couple met in New York on work trips, where they seamlessly rekindled their romance. Herron and Faison married and settled in Georgia, where they purchased a wine bar in downtown Acworth.
Fiason didn't know Herron was a sexual deviant until the police arrested him in June 2018. Upon accessing his online accounts, Faison found evidence that Herron was sleeping with multiple women, including her friends, escorts, and prostitutes. Faison learned that Herron was a sex addict who maintained up to seven simultaneous affairs at any given time.
Faison said in ABC's Betrayal: The Perfect Husband: "And then there's another one and then there's another different woman naked. I just kept looking and it was woman after woman after woman. And then I found emails and messages between him and these women. He was living a double life. Who was this predator that I was married to? I never would have imagined the scope of what he had done."
Faison kept digging to discover the extent of Herron's infidelity. She chronicled her findings in the Betrayal podcast, which inspired ABC's documentary. "I needed a timeline," Faison said. "I need to know when did this start, when did this end? If it ever ended."
Faison is furious and frustrated that Herron received a light sentence for what she considers serious crimes. Nevertheless, she's committed to healing and moving past that dark episode in her life. "The healing's not over yet," Faison said. "I'm not out of the woods yet. It's only been four years. I am still clawing my way back out of this deep dark hole that I fell into."
---