In Netflix's Silverton Siege, three members of the resistance movement uMkhonto we Sizwe (MK) hold 25 hostages in a bank, not for money but freedom. Their demands include the release of Nelson Mandela and the stepping down of the apartheid regime that discriminates against black South Africans.
Calvin (Thabo Rametsi), Aldo (Stefan Erasmus), and Terra (Noxolo Dlamini) do not succeed in the short term, but their commitment to activist ideals and willingness to give their lives for the cause fan the flames of change in South Africa.
This inspiring and, at times, heartbreaking story has real-life motivations.
Silverton Siege is based on the true story of three South African freedom fighters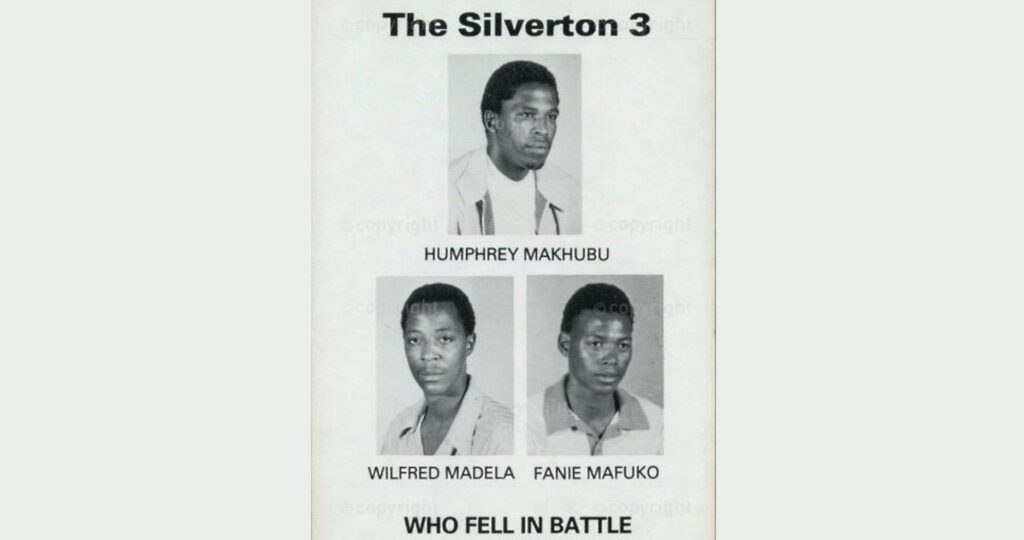 In 1963, the South African apartheid government arrested and imprisoned Nelson Mandela for acts of rebellion. However, Mandela's incarceration at Robben Island prison didn't silence him or minimize his impact as a resistance movement leader.
Nelson smuggled letters to his followers, who continued to fight against the white government. The letters inspired three MK cadres – Stephen Mafoko, Humphrey Makubo, and Wilfred Madela – to plan a sabotage mission on petrol depots at Waltloo, Pretoria.
Thabo, Stefan, and Noxolo play the three freedom fighters. The cadres' mission failed when they realized that police were following them. Attempting to outmaneuver authorities, the trio entered Volskas Bank in Silverton, Pretoria.
They cornered 25 civilians into a corner cubicle but didn't round up the hostages on the upper floor. Police set up surveillance equipment, allowing them to monitor events inside the bank.
The trio let out two hostages with demands, including the release of Nelson Mandela. To remain motivated, the trio sang freedom songs.
Eventually, police gained access to the bank, and after a short while, gunshots were heard. It remains unclear who opened fire first. The police dispensed with Humphrey and Wilfred swiftly, but Stephen kept firing.
Before police killed him, he threw a grenade that injured the hostages. Two hostages and three freedom fighters died that fateful day in 1980, fueling a revolution that culminated in Nelson Mandela's release.
Some moments are fictionalized for dramatic effect
For many in South Africa, the Silverton Siege represents a pivotal moment in the fight for freedom. The actual events form the skeleton of the film, but most of the film is pure fiction.
Many critics have blasted the film for failing to capture the significance of the siege in South African history. Silverton Siege isn't a history lesson, but it should inspire you to delve into the inspiring stories of South African freedom fighters.
---