Aaron James 'A.J.' Hawk is a sports analyst and former football linebacker who played for the Green Bay Packers, Cincinnati Bengals, and Atlanta Falcons. Hawk had a stellar high school career at Elks high school, registering the most tackles in a game on three occasions and setting the record for most career tackles.
Hawk went on to play at Ohio State, where he earned All-American honors twice. He was the Packers' fifth overall pick in the 2006 NFL Draft. The big number 50 won the Super Bowl XLV with the Packers against the Pittsburgh Steelers.
Laura opines that she has improved Aaron's fashion sense in the many years they have been together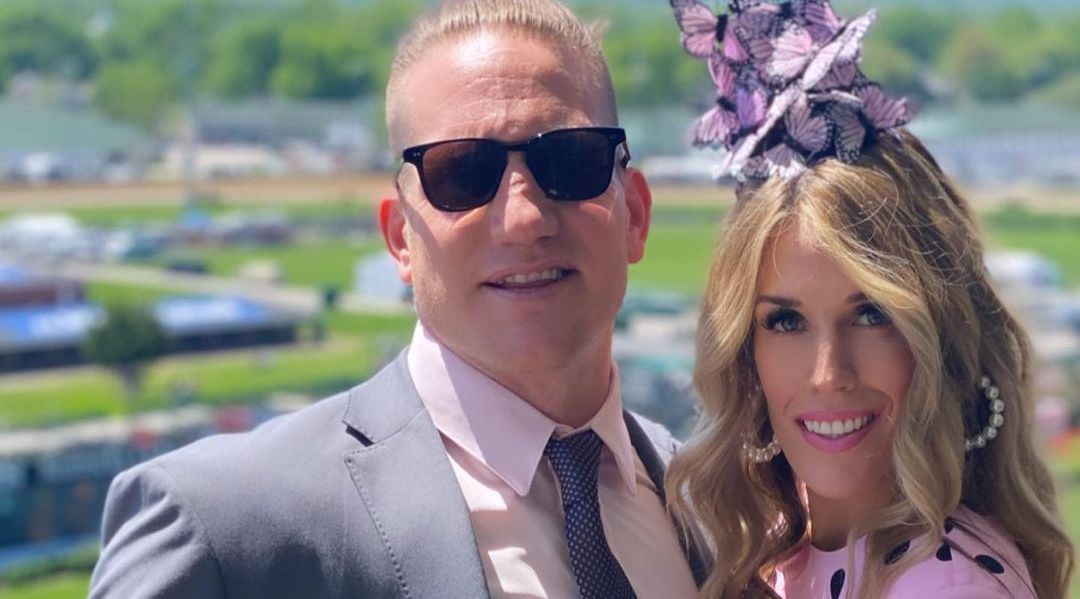 A.J. and his wife Laura Hawk were college sweethearts before they married in 2007. In his final college game, A.J. lined up against Laura's brother, quarterback Brady Quinn. Laura wore a custom-made jersey, half Notre Dame and half Ohio State, combining James' number 47 and Brady's number 10 to make number 17. In late December 2018, musician Tevin Studdard posted Twitter photos of the final alongside the following caption:
"The most savage moment in College Football was when Brady Quinn's sister wore her split jersey between her and then boyfriend Ohio State LB AJ Hawk and AJ got a sack and pointed to his now wife."
A.J has transformed a lot in the fashion department since he married Laura. Hawk's wife, a celebrated designer, credits herself for inspiring the change. "A.J. had terrible fashion when I met him," Laura told The Green Bay Press Gazette. "He will tell you himself. He wore the same red fleece shirt with big, baggy wide-leg jeans every time we went everywhere."
No one is happier about the change more than Laura. "He's come further than I thought he would," she said. "He's got his crazy shaved up the sides Mohawk. He's very trendy now." Laura comes from a family with deep connections in the fashion industry – her mother and grandmother owned clothing stores in Ohio. "I come from a family that loves fashion," she added. "My brother has more clothes than the average woman."
Hawk runs an interior design firm called LCH Interiors. 
A.J. and his wife Laura have four children and are open to having more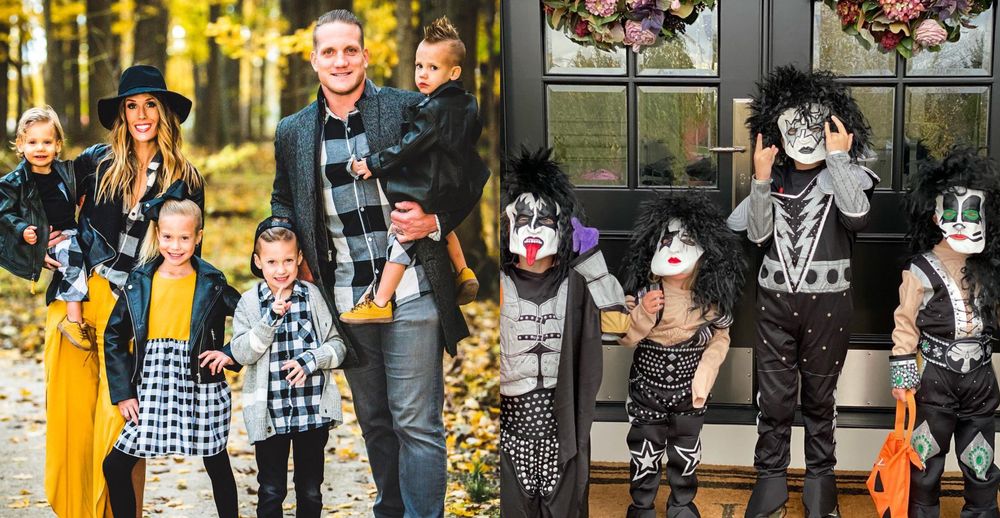 A.J and his wife Laura always wanted to have kids, but she wanted to wait before starting a family. Her job as a baby cuddler – a person who rocks babies at a hospital – helped quell her desire to have children early. "The cuddling program kind of helped my fix because [A.J and I] wanted to wait a few years before having kids," she explained.
Laura and A.J. are parents to four children. Per her interview with The Green Bay Press Gazette, the couple is open to having more children, with adoption being one of the options on the table.
---