Savannah Grant was 23 years old when she poured bleach and red lye on Sabrina Greenlee. Grant appeared on Tasha K's podcast in mid-March 2023 to tell her story. She may have spent more time in prison had Greenlee died from the attack.
Grant and Greenlee were unaware that they were dating the same person. The boyfriend collected Greenlee from the crime scene but didn't take her to the hospital. "He left me there to die," Greenlee told USA Today. "I was laying out there, dying. There was blood all over this woman's store."
Grant spent 20 years in prison after pleading guilty to assault and battery with intent to kill
Grant told Tasha K that Greenlee had called her house several times before she showed up. "I was like why do you keep calling my house?" Grant said. "I have a baby here. Why do you keep calling and hanging up all night long?"
Greenlee appeared at Grant's house to find out whether her boyfriend of three months was cheating on her – he was.
Grant attacked Greenlee with a deadly combination of lye and bleach. "When she threw it, I fell to the ground," Greenlee told The Root. "And as I'm touching my face and back, the skin is coming off in my hands. A white curtain came over my eyes which I later realized was me going blind."
After the cheating boyfriend left Greenlee at a store, the owner called emergency services. She spent three weeks in a medically induced coma as doctors used skin grafts to repair her face.
Grant said she learned she and Greenlee were dating the same person during her trial. Grant was imprisoned for twenty years after pleading guilty to assault and battery with intent to kill.
Sabrina Greenlee founded SMOOTH, an organization that supports female domestic abuse victims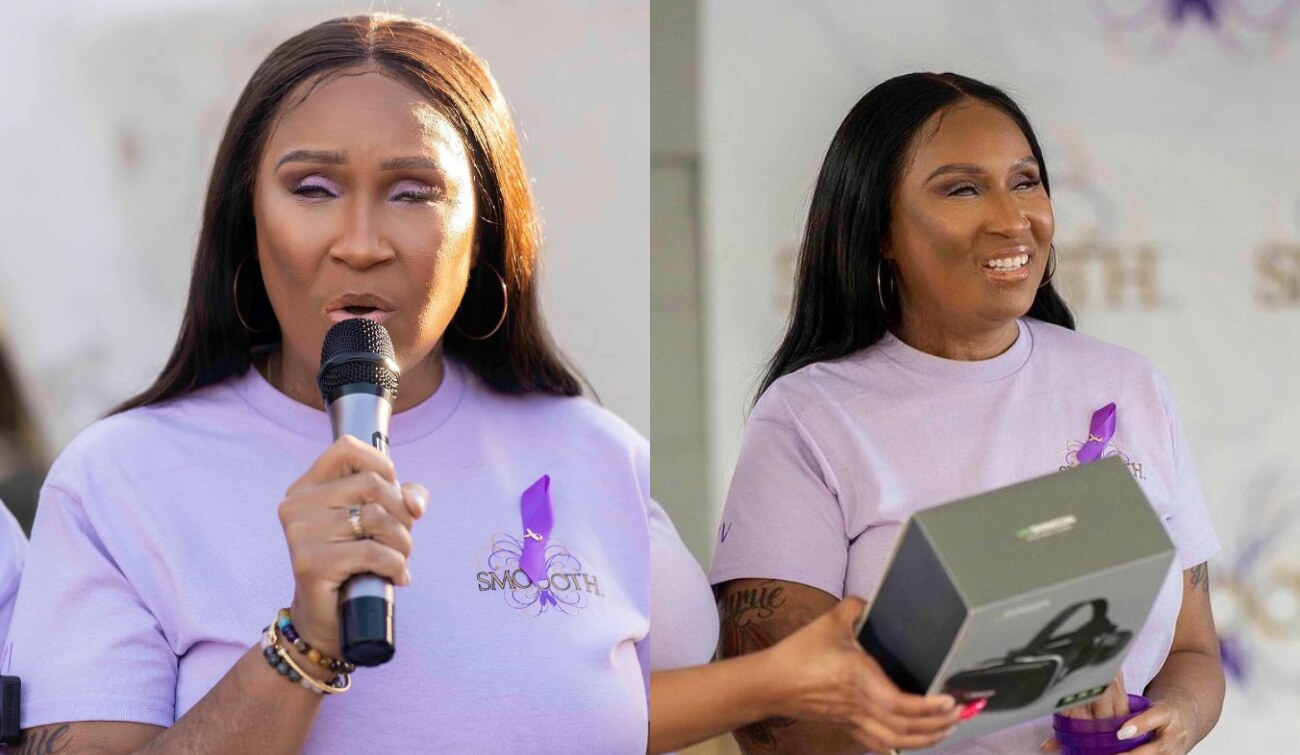 By the time she lost her eyesight in 2003, Sabrina Greenlee had endured a hard life: She had grown up in poverty, endured sexual abuse, married an abusive husband, and lost her brother and soul mate in car accidents.
Greenlee worked as a stripper to earn an income for her and her son, DeAndre Hopkins, who would later star in the NFL as a wide receiver. "There were many days that I sat outside in my car and cried because I knew there was something better for me," she said.
The attack by Grant turned Greenlee into an advocate against domestic violence. "After 20 to 30 surgeries on each eye, I realized that I am beautiful and that I have a voice and more courageous and more bold than ever," she says in a YouTube video titled My Story.
Greenlee last saw her son play when he was 12 – she's never seen him play an NFL game. She is a certified life coach, a speaker, and the founder of SMOOTH. The organization's about page reads:
"S.M.O.O.O.T.H. is a non-profit organization that leads the way to empower women affected by the perils of domestic violence. We believe that those overcoming abuses are unique and deserve a multi-pronged approach when being engaged."
---