The thoughts of the baseball world are with Astros' Ryne Stanek following his inclusion in the 'Bereavement/ Family Medical Emergency' list on 10th June 2023. Stanek is expected to be away from the team for a while.
Ryne Stanek and his longtime partner, Jessica Peet, married in May 2021
Ryne Stanek announced his engagement to Jessica Peet via a late March 2021 Instagram post. Alongside a photo of the pair embracing in West Palm Beach, Florida, Ryne wrote: "After everything this is where we are, taking the next step into parenthood with my confidant, shoulder to lean on, biggest fan, and best friend. Heading for the newest journey together growing and learning and loving! I love you future Mrs. Stanek."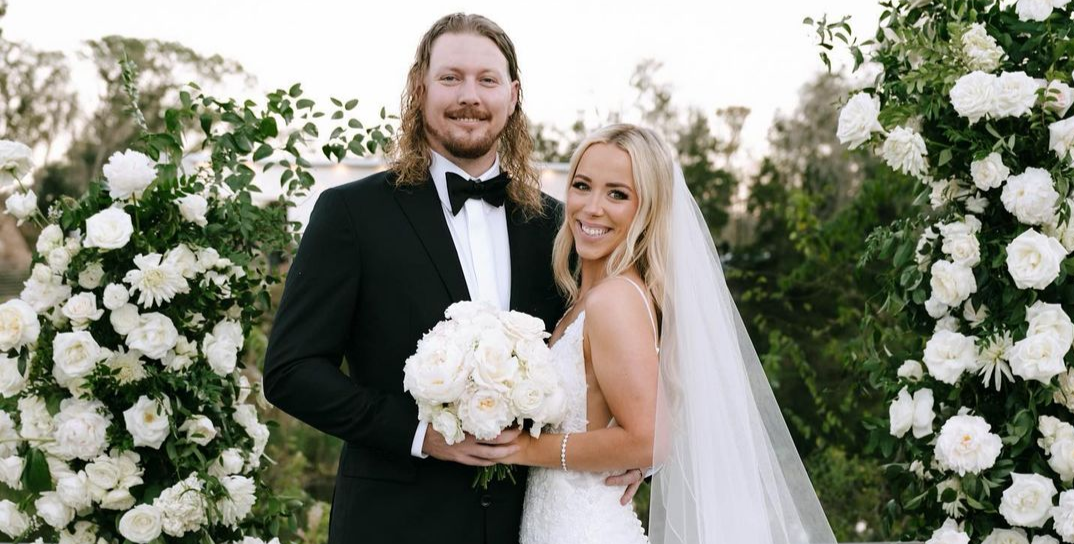 The couple tied the knot in May 2021. Ryne celebrated the couple's second anniversary via Instagram, writing alongside photos of the couple's wedding ceremony:
"I don't know how it's been 2 years already. It feels like yesterday, we've been so busy building this life together at such a pace it's hard to imagine where we will be exploring a year from now but I can't wait! So many things for us to do and work towards and kiddos to raise and wouldn't want to do it with anyone but my favorite person!"
Ryne and Jessica had a lowkey ceremony in May 2021, probably due to coronavirus restrictions. In November 2022, they married again in front of friends and family.
Ryne and Jessica are expecting their second child in October 2023
Ryne and Jessica welcomed their first child, Joelle Layne, in September 2021. "The most incredible man, partner, now daddy, I could not have done this without you," Jessica captioned a photo of Ryne holding Joelle in the hospital. "My whole world in one photo, I love you both so much."
The couple are expecting their second child, a boy, in October 2023. "Jo is going to be a big sister!" Jessica captioned an early April 2023 post.
Jessica was a contestant in Survivor: David vs Goliath
Jessica Peet was the youngest contestant in Survivor: David vs Goliath. The Lakeland, Florida native told CBS that she was grateful for the opportunity to star in a show she'd grown up watching: "Some people have waited years to have this opportunity and I'm blessed to be able to participate in something that is so meaningful to me, as well as millions of others around the country."
She told the outlet that her goal was to win the grand prize of a million dollars. "I am determined to push myself and see how strong I can be," Jessica said. "I'm also excited to win a million dollars, that would be so life changing for myself and my family." Jessica was the first person voted out of the competition.
---