Ricky Bibey passed away on the morning of 16th July 2022 at the Hotel Continentale in Florence, Italy. Other guests at the hotel had already reported shouting and banging from Ricky and his partner's hotel room before she emerged covered in blood and begging for help.
Authorities found Bibey collapsed in the hotel room and covered in minor cuts and bruises. Investigations into the death started immediately, with local magistrate Ester Nocera arriving at the scene to talk to witnesses.
"We are in touch with the Italian police following the death of a British man in Florence," a Foreign, Commonwealth, and Development Office (FCDO) spokesperson said.
Police are reportedly considering a theory that Bibey died during a sex game turned tragic
Ricky Bibey and his partner checked in at the hotel on Friday before heading out for the evening. They returned in 'high spirits' at around 2 am.
Staffers responded to screaming and shouting in the pair's room minutes before 8 am. Shortly after, Bibey's semi-naked partner emerged from the room covered in cuts.
Authorities rushed Ricky's partner to the hospital and accessed the room to find him dead on the floor. Per local reports, there were no signs of trauma or injury on Rickey's body.
Initial investigations yielded a theory claiming Rickey died following a session of 'extreme sex and erotic games' turned tragic. Authorities reportedly found 'some objects that would corroborate the hypothesis of a sexual game to the limit.' Police told The Daily Mail:
"We are working on two theories an erotic game that went wrong or some sort of domestic argument, but the general direction is that of an erotic game."
FirenzeToday, a local outlet, reported that Ricky likely died of a heart attack. However, the most widespread theory is that Bibey had a seizure. A police source told The Daily Mail:
"The man was found with a series of cuts, bruises and other injuries on his body and so was the woman, although she was more seriously hurt and the man appears to have had some sort of seizure."
Authorities are waiting for an autopsy report and to question Ricky's partner before releasing a cause of death
At the time of writing, authorities haven't released a cause of death: they don't have enough evidence to give a definitive answer. They wait to question Ricky's partner and receive Bibey's autopsy report before publicizing his cause of death.
The identity of Ricky's partner remains a mystery; however, many suspect she is real estate mogul Jennie Platt. Jennie owns Jennie Platt Estates, a firm Ricky helps to run, and has been in a relationship with the former rugby player for the past two years.
However, it is uncertain whether she's the woman who checked into the hotel with Bibey. Ricky's partner was rushed to Careggi hospital, where she underwent emergency surgery after suffering a hemorrhage and severe blood loss.
She was too weak to answer the police's questions, so they gave her an extra day to recover in the ICU. "She is recovering but is still sedated so we are waiting for the go ahead from medical staff at the hospital," an insider told The Daily Mail. Authorities expected to question her by the morning of 18th July.
The police are also waiting on toxicology reports on Bibey and his partner. Coroner Martina Focardi ruled out third-party involvement and the use of illegal drugs in the hotel room. A source said:
"Mr Bibey had no obvious sign of an injury that could have caused his death and no third person was involved. Samples were taken to establish whether drugs, Viagra or other substances were present."
Authorities aren't treating Ricky's partner as a suspect in his death; they only plan to question her to understand what transpired in the room. However, they could charge her if they find evidence of foul play.
Condolences have poured in from the rugby world, praising Ricky's professional and personal contributions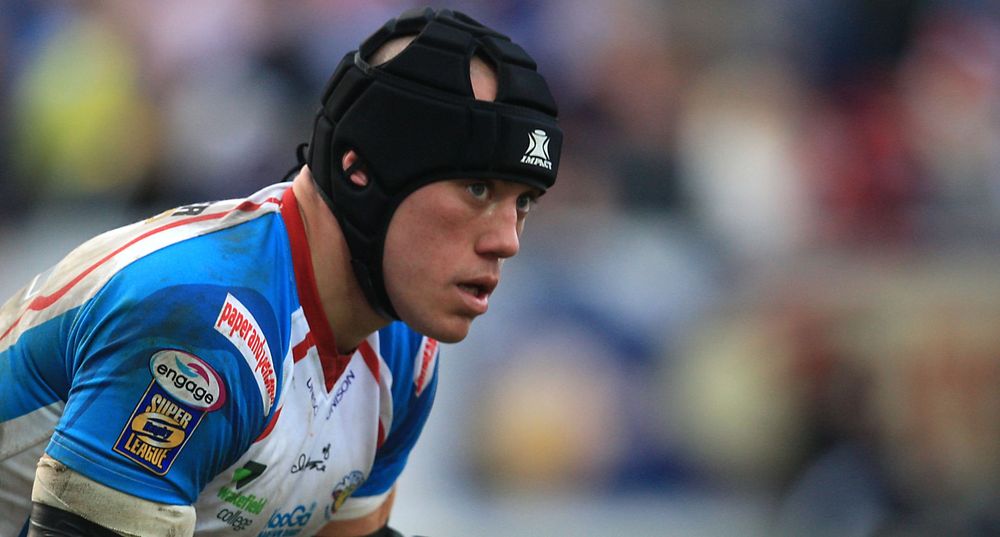 Ricky Bibey made his professional rugby bow in 2001 for the Wigan Warriors. He went on to play for Wakefield Trinity, St. Helens, and Leigh Centurions, winning two Challenge Cup crowns. Bibey also played three times for the England national rugby league team in 2002.
Bibey's ex-teammates and teams sent condolence messages to him, praising his professional and personal contributions. St. Helens tweeted:
"We are saddened to hear of the passing of former Saint Ricky Bibey. Ricky played 21 times for us and was part of the 2004 Challenge Cup winning squad that defeated Wigan. All our thoughts are with Ricky's friends and family at this terrible time."
Ricky's friend and former rugby star Leon Pryce wrote: "Sincere condolences to Ricky's family. We played against each other since the age of about 14… A great lad. Absolutely devastating news."
---