A year after guiding the Baltimore Ravens to Super Bowl victory, Ray Rice's world came crashing down following the release of a video showing him dragging his unconscious fiancée outside a hotel elevator. Several months later, TMZ released footage showing Rice knock Janay Palmer unconscious.
The Ravens released their star running back, and the NFL suspended him indefinitely. Rice's fans didn't want to believe that one of the most loveable, humble, and philanthropic stars in the NFL could perform such a deplorable act. Ray won his appeal against the NFL suspension on a technicality, but no team moved to sign him.
Ray Rice is an advocate against domestic violence and isn't looking to get back into the NFL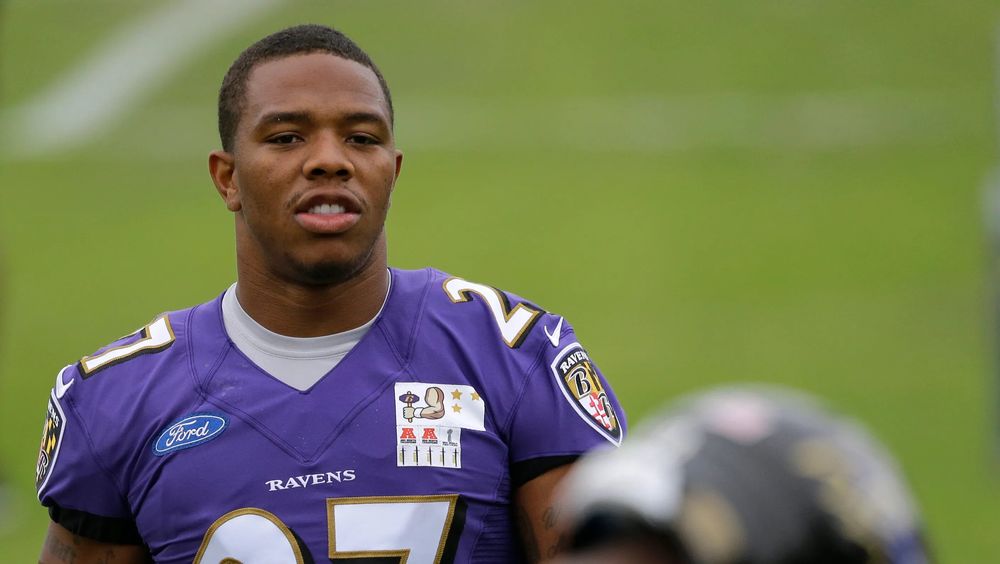 Ray Rice stayed true to character after news of his infamous assault leaked. He accepted his mistake and joined the NFL in campaigning against domestic violence. Rice insisted that he acted out of character, and by selflessly using his experience to sensitize others about abuse, Ray demonstrated that he remained the kind-hearted guy we'd come to love.
Rice works with football teams to spread domestic violence awareness. He speaks to college football and NFL teams, and he's associated with organizations such as the Childhood Domestic Violence Association.
"You can check my body of work," Rice told NFL. "The most humbling piece for me is peer-to-peer, being able to speak to colleges and different teams and give them my life story without making excuses."
Ray acknowledges that he had underlying issues that he 'treated' with football rather than seek professional help. He wants others in the NFL to understand that they can seek help without destroying their image.
"I never wanted to ask for help," he told CBS News. "Football, for me, was my counseling. It was my therapy. It was my psychologist." Rice has no professional therapy or counseling credentials, but he believes that his experience can help others better understand domestic violence. He told NFL:
"I see teams are hiring sports psychologists – and I don't have a formal degree for this – but after my experiences, I know that my peers in the NFL need pears that have been through things and know how to see and present what the other side looks like. I try to share things and make my experience relatable."
Ray's name always comes up whenever domestic violence comes up in the NFL. Now, however, Ray Rice comes up because of the excellent work he's doing rather than for his past mistakes. Ray has done a lot and hopes that he can do more.
"I would love a platform that expands on just helping other players understand the long view of their lives and what it's supposed to look like," Rice added. The former Ravens star has remained within NFL circles but insists that he has no desire to play again professionally. He told CBS News:
"I understand why it was being said early on about, you know, is this a ploy to get back into football. And I'll be the first one to say it. I don't have to retire to tell you I'm done with football. The pressure I was under of being a star was the person I hated the most."
Ray reconciled with his then-fiancée Janay Palmer, and the couple now shares two kids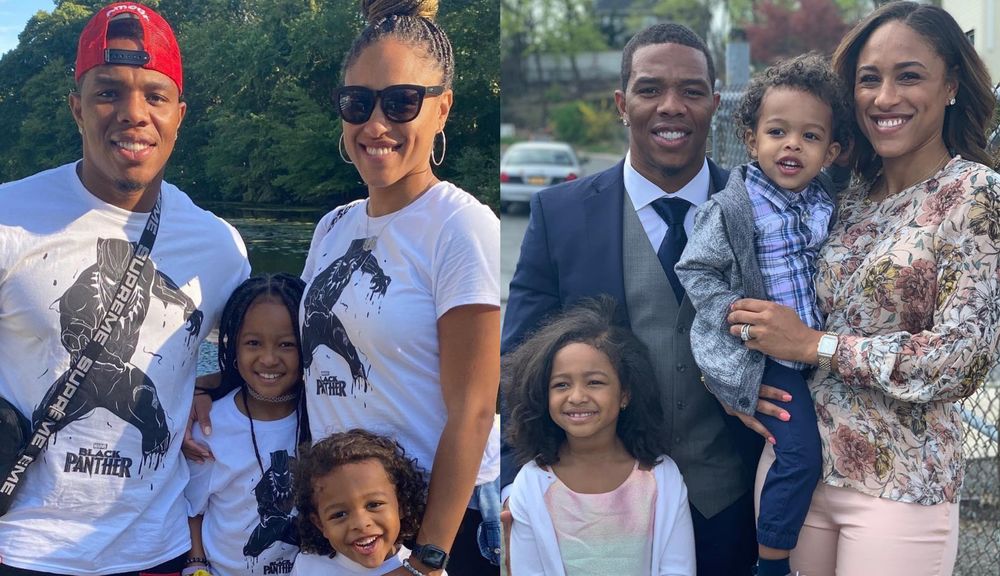 Ray and Janay married in private a day after his indictment on third-degree charges in March 2014. Three months later, the couple celebrated their union before friends and family at the Four Seasons Baltimore.
After TMZ leaked the video showing Ray punch Janay unconscious, Janay leaped to his defense. She described the situation as 'a horrible nightmare' and likened it to 'mourning the death of my closest friend.' She added:
"No one knows the pain that the media & unwanted opinions from the public has caused my family. To make us relive a moment in our lives that we regret every day is a horrible thing. THIS IS OUR LIFE! What don't you all get. If your intentions were to hurt us, embarrass us, make us feel alone, take all happiness away, you've succeeded on so many levels."
Janay told Gayle King of CBS News that she's never seen the video of Ray punching her. "I don't really need to relive it over and over again just to appease the world," she said. Janay insists that it was the first and only time Ray abused her physically.
Ray despises the person in the tape and is glad that he got a second chance – not a second chance in football, but a second chance at happy family life with his wife. Ray told CBS that at times, he couldn't comprehend why Janay forgave him:
"During my darkest moments, and I used to ask myself, 'How could she even be – want to support me? That's understandable. But I think what's misunderstood about us is that the friends we were before the incident."
The assault forced Janay to review the relationship. She realized that what she categorized as normal was actually abusive. Palmer never once thought of leaving – an unpopular decision among netizens – as she understood Ray's actions were an isolated incident. Janay told CBS News:
"And I'm not here to force people to understand. It was never a thought whether I was going to leave or not, because I knew that wasn't him in that moment. This is somebody I've known since I was 15 years old. I knew that we had work to do, and I was willing to move forward and put in the work."
---