Statistics
Age:

46 years old

Date of Birth:

December 4, 1973

Birth Place:

Inglewood, California

Horoscope:

Sagittarius

Full Name:

Tyra Lynne Banks

Occupation:

Actress, TV personality, Producer, Businesswoman, Author

Height:

5ft 10 (177.8 cm)

Nationality:

American

Ethnicity:

African-American

Children:

One (York Banks Asla)

Education:

Harvard Business School
About Tyra Banks
Tyra Banks, also known as BanX is an American TV personality, a producer, an entrepreneur, a former model, actress, and singer. Now in her mid-forties, she has garnered major acclaim following her prowess in her various professions.
Initially starting as a model at the age of 15, Banks would later become a significant success featuring in more than a dozen high-profile magazines. Most notably, she set a record as the first African American to be featured on covers of GQ and Sports Illustrated Swimsuit Issue.
Tyra is also among the very few African Americans who have featured in Time magazine as the world's most influential persons.
She has since branched to other professions where she has bagged similar success. In addition to a gleesome career as an actor and singer, Tyra Banks has risen to prominence following her self-made long-running TV series, 'America's Next Top Model'. Acting as the show's executive producer, she has seen to its success since its launch in 2003 to its cancellation more than a decade later in 2015.
Banks is also the face behind the popular 'The Tyra Banks Show' which aired on The CW for five seasons, eventually winning not one, but two Daytime Emmy awards for Outstanding Talk Show Informative category.
Read on to more details regarding her vast professional life, marriage life, son, net worth, early life, and much more!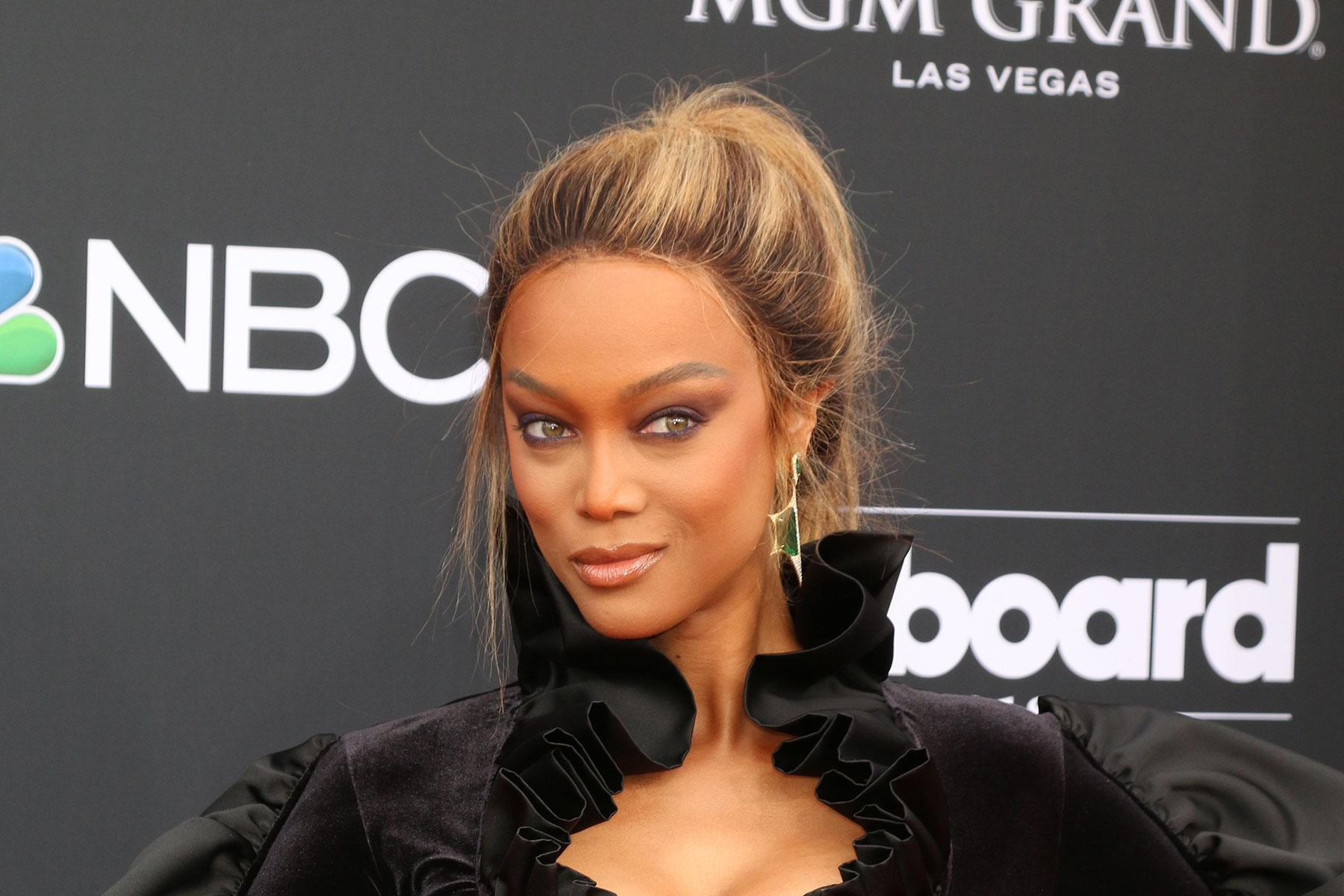 Rise to Stardom: Modelling Career
Tyra Banks kicked off her modeling career at a tender age of 15, while still in school in Los Angeles. Reportedly, she was rejected by four modeling agencies before eventually signing with L.A Models. She would later switch to Elite Model Management when aged 16.
She proved her prowess from her very first season, booking 25 shows in the 1991 Paris Fashion Week. Following her success, Tyra appeared in editorials of Vogue, Elle, Harper's Bazaar, V; W, and Vanity Fair fashion magazines.
Banks was also featured in covers of more than a dozen notable magazines including Spanish Vogue, Elle, Harper's Bazaar, Teen Vogue, Cosmopolitan, and Seventeen. Her modeling success paved the way to other opportunities, including advertising campaigns of renowned brands such as Versace, Victoria's Secret, Pepsi, Nike, Dolce & Gabanna, and Ralph Lauren, just to mention a few.
Before the year 2000, Tyra Banks had achieved significant success in the modeling field, setting several records in the process. She became the first woman to brace the cover of Sports Illustrated Swimsuit Issue, first African American woman on the cover of GQ, and first African American chosen for the Victoria's Secret Catalog.
She is also among the first and very few Black models to have achieved Supermodel Status.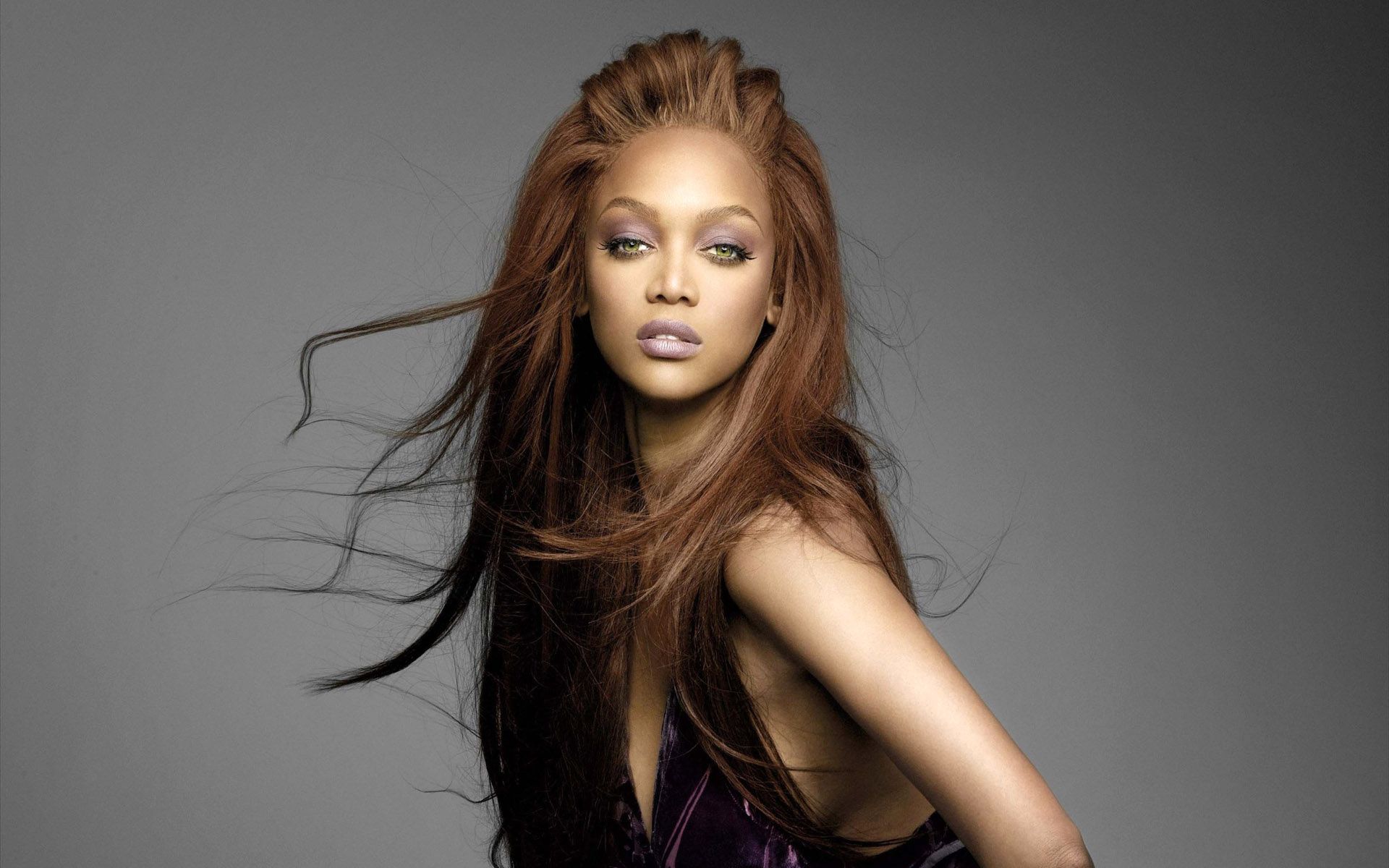 Acting and TV Career
Amidst her modeling success, Tyra Banks pursued the acting profession, making her debut in 1993 TV series, 'The Fresh Prince of Bel-Air'. That was later followed by a prominent role in the 1995 drama entitled, 'Higher Learning'.
Coming towards the year 2000, she was cast in three popular films namely; 'Love & Basketball', 'Coyote Ugly' and 'Life Size'. More credits include appearances in 'Gossip Girl' and 'Glee'.
In 2003, Banks made her first major step as a producer when she ventured in the world of reality TV, creating, producing, and hosting the much-acclaimed UPN show, 'America's Next Top Model'. The show featured a competition of aspiring models against each other for the label of America's Next Top Model.
Interestingly, it became UPN's highest-rated show through its first six seasons drawing massive TV audiences. The show ran for twenty-two seasons until it's cancellation in October 2015.
In 2005, Tyra Banks launched her own TV talk show, 'The Tyra Show'. However, it was not until in February 2007 when the show's popularity skyrocketed. This was reported to be after Bank's unflattering pictures in a bathing suit surfaced in tabloids.
Funny enough, she marched into her show with the very same bathing suit and openly told her critics to "Kick my fat ass!" As you can guess, it became a major success afterward, until in 2010 when she finally bid her fans goodbye. For her work, she won two Daytime Emmy Awards spread over two subsequent years, 2008 and 2009.
Later speaking to the People magazine, Banks revealed that she had chosen to end her show so as to focus on 'bringing positive images of women to the big screen'.
Her next major on-screen appearance came in September 2015, in a new talk show called 'FABLife'. She, however, announced her departure two months later.
Two years later, Tyra would resurface, but this time as the host of the reality competition TV series America's Got Talent. Spending two years in her role, Tyra was acting as a replacement to Nick Cannon who had been its former host.
Away from her on-screen prowess, Banks is also a renowned author of a best-selling novel, Modelland, which speaks of her real-life experiences in the industry.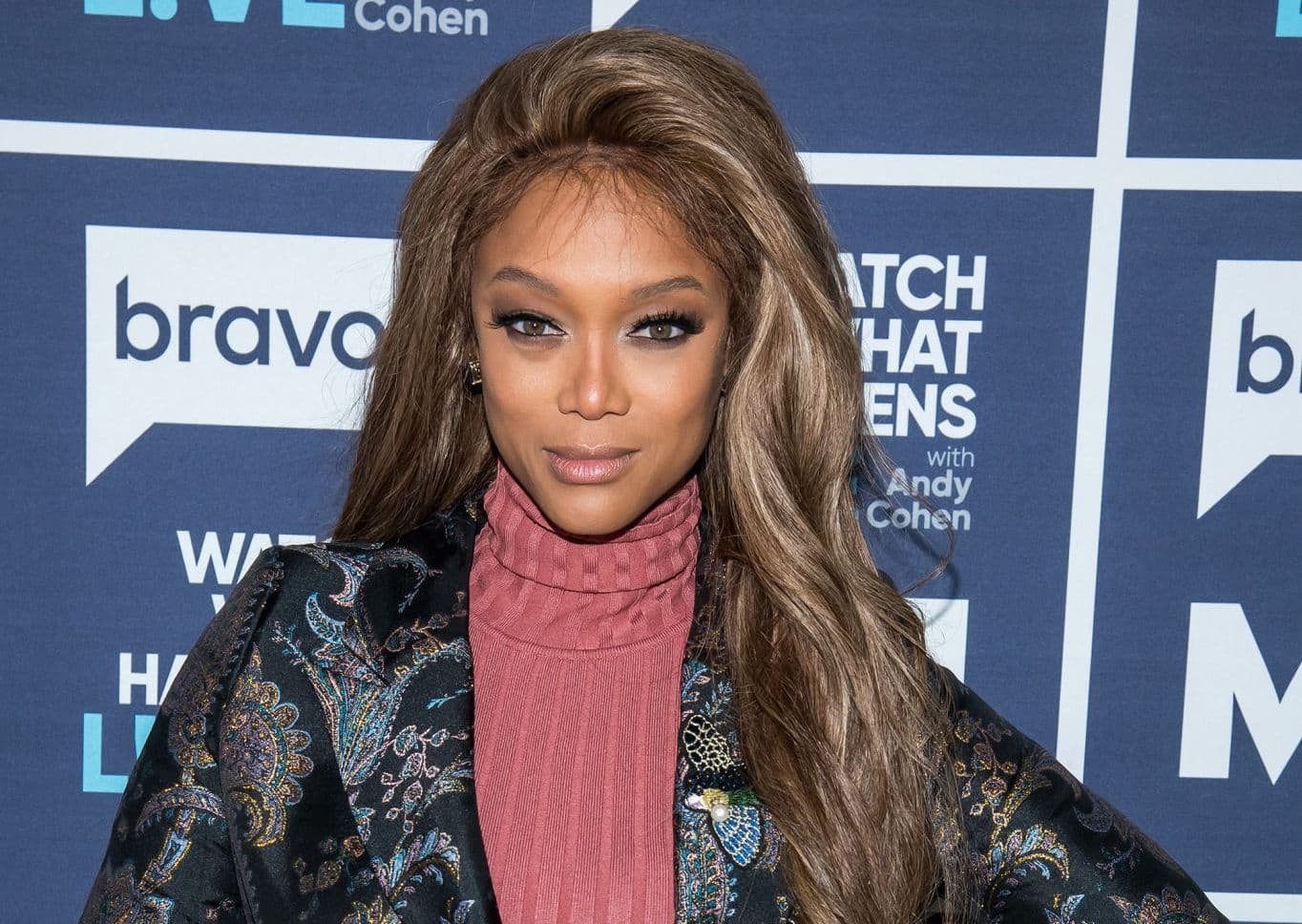 Early Life, Birthday, Family & Education
Tyra Lynne Banks was born on 4th December 1973, in Inglewood, California to her parents, Carolyn London, and Donald Banks. Her mother, who now goes by her new name London-Johnson is a medical photographer, while her father is a computer consultant. She has a brother, reportedly 5 years older named Devin.
In 1979, when Tyra was aged 6, her parents divorced. She, however, confesses not to have been much affected by the separation saying that she was too young at the time. Recalling about the experience, she said that she would stay with her mom over the weekdays and move over to her dad during weekends. She, therefore, still grew surrounded by family love.
Speaking of her school life experience, she confesses to having been the rather mean, popular and gossipy type. When aged 11, Banks had a sudden growth spurt which saw her lose 30 pounds and rise 3 inches taller. For a girl who was popular in her school, not forgetting her rather mean character at the time, she received a lot of hate directed by her classmates.
She was called demeaning nicknames such as the ugly duckling, giraffe, and lightbulb head, just to mention a few. It was during this time that she was able to value the importance of kindness.
Education
Tyra Banks attended the Immaculate Heart High School in L.A during her teen years. In 2011, she enrolled at Harvard Business School, majoring in a special course for CEOs and other top executives. Reportedly, she had taken the course to help build her cosmetic brand by the name, Tyra Beauty.
Personal Life; Tyra Banks' Dating Life, Son
Tyra Banks is not so public when it comes to details about her dating life. She has, however, been linked to several notable celebrities over the past years, among them John Singleton, Craig Taylor, John Utendahl, and Chris Webber.
She has confirmed to have been in a toxic relationship before which left her emotionally abused. Although she was not precise about which relationship, she admits it really strengthened her in the end.
In January 2016, Banks made headlines after she had a biological son through surrogacy, with her long-time boyfriend, Norwegian photographer Erik Asla. She had previously spoken about her infertility, which prompted her to have a child via a surrogate mother. They named their son York Banks Asla.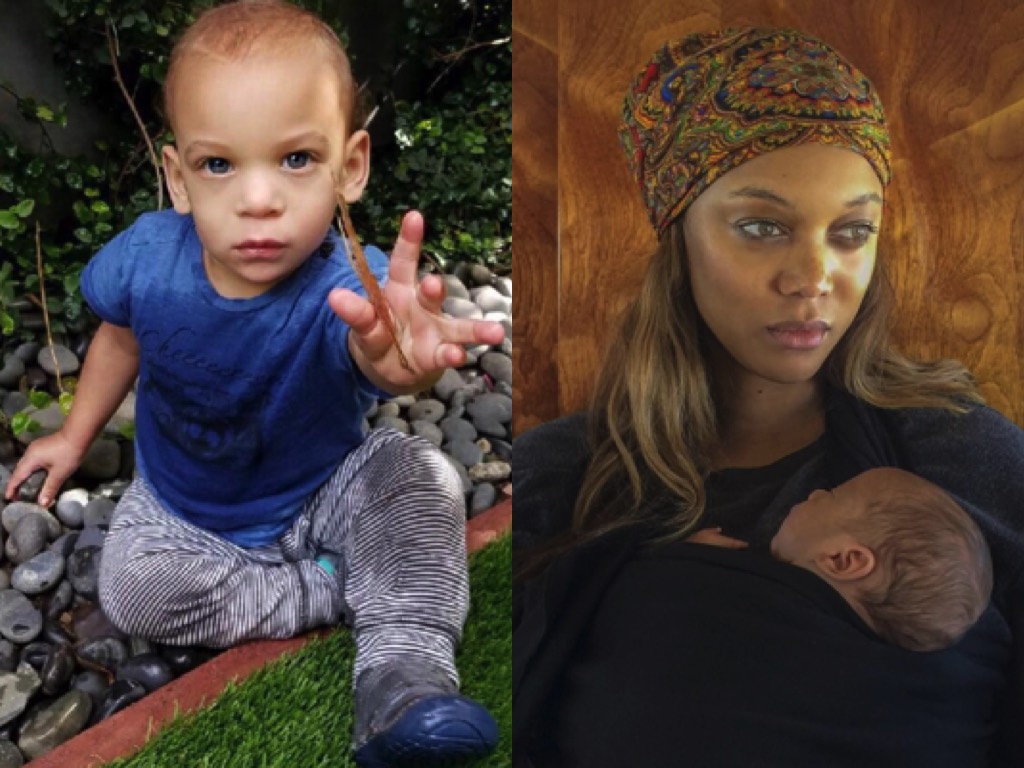 Tyra Banks' Net Worth
Tyra Banks' net worth is estimated at $90 million. This has been attributed to her success as a businesswoman, author, supermodel, and as a creator, producer, and host of various TV shows.
Also Read: Rachel Maddow's Personal Life — Biography, Salary, Net Worth, Unknown Facts