Statistics
Age:

49 years old

Date of Birth:

December 4, 1973

Birth Place:

Inglewood, California

Horoscope:

Sagittarius

Full Name:

Tyra Lynne Banks

Occupation:

Actress, TV personality, Producer, Businesswoman, Author

Height:

5ft 10 (177.8 cm)

Nationality:

American

Ethnicity:

African-American

Children:

One (York Banks Asla)

Education:

Harvard Business School
About Tyra Banks
Tyra Banks is a supermodel that needs no introduction. She is one of the most famous women to have graced runways all around the world. Tyra started her career at the age of 15 and went on to become the first African-American woman to feature on the covers of GQ and Sports Illustrated Swimsuit issue.
She then proceeded into a television career, and she appeared on shows and films such as The Fresh Prince of Bel-Air and Higher Learning. She also created and presented the reality television shows America's Next Top Model and The Tyra Banks Show. Tyra's 2010 book Modelland topped The New York Times Best Seller list in 2011.
Tyra's professional achievements are extensive, but this article will focus more on her private life. It will detail her relationships, her difficult childhood, her family, and an abusive relationship. We can confirm that Tyra isn't married.
She has dated a producer, a singer, a basketball player and a business man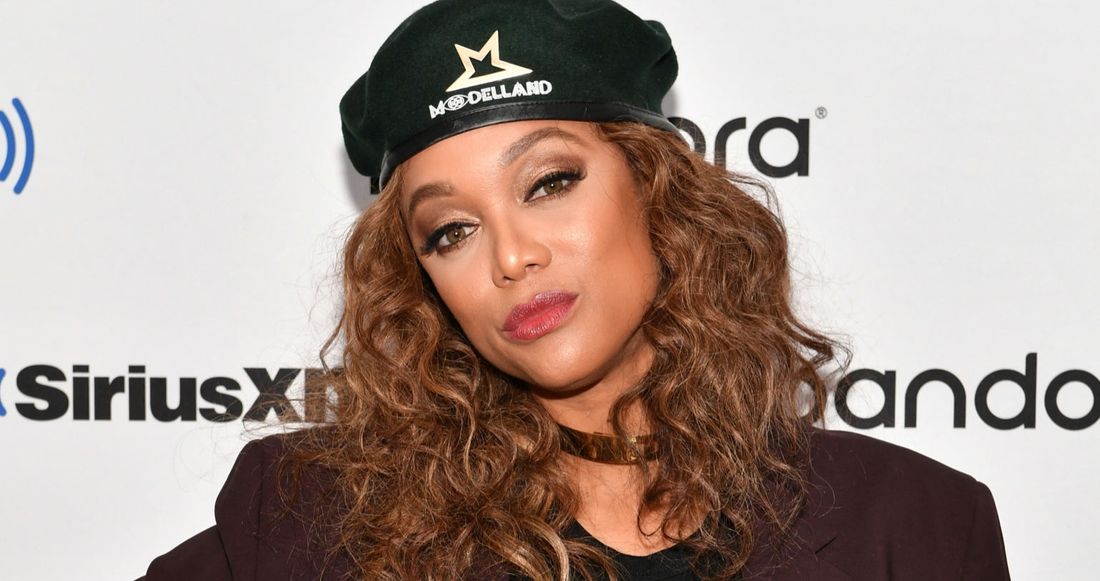 Tyra is quite a catch, and she has been linked with several men. Her first public relationship was with film director John Singleton. John directed Banks in her debut film Higher Learning. However, Tyra's selection for her role was shrouded in controversy because people thought she got the role because she was dating the film's director.
Singleton and Tyra split up in 1996, and she went on to date singer Seal. The couple was photographed together during an event shortly after Tyra broke up with John Singleton. Seal and Tyra kept the relationship under the radar, and so it's not clear how long the relationship lasted. Seal talked about the couple's relationship while speaking to Andy Cohen:
"It wasn't inspired by her but we bump into each other every now and then, there's no drama."
In 2002, Tyra and NBA star Chris Webber started dating. They were quite close during the duration of their relationship, and there were rumors claiming that they got engaged. Tyra was often at Webber's games, and he'd stated that he wanted to start a family with her. The relationship ended in 2004 after Tyra claimed that Chris cheated on her.
In 2007, Tyra started dating John Utendahl. Tyra and Utendahl were quite serious, and Tyra stated in one of her interviews that they desired to have children. However, in 2011, the couple decided to end the relationship.
Tyra's child with ex-boyfriend Erik Asla was born via surrogacy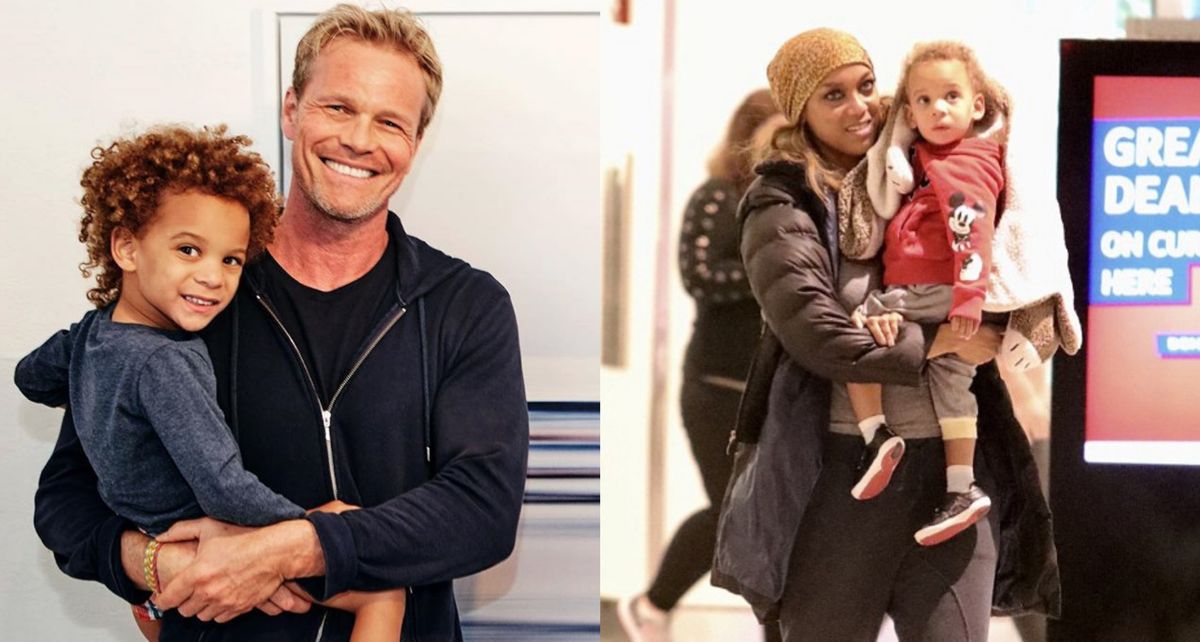 Tyra and Erik started dating in 2013, and they soon decided to have a child. However, it was complicated for the couple because IVF wasn't working. Tyra talked to Entertainment Tonight about that difficult period in her life:
"Like, why did I do it? And I can remember, I was, you know, doing the rounds and stuff and then I create the embryo and I get the phone call, 'The embryo is not healthy.' You know, 'We can't move forward,' and just, like, just crazy for me – just really, really, really difficult."
It was a difficult time for Tyra and also for her mom. She couldn't bear watching her daughter go through the emotional torture of every failed attempt. After IVF failed on multiple occasions, Asla and Tyra decided to try surrogacy. Tyra talked to People about the process:
"There are so many stages. It's like, 'Okay, it's a healthy embryo. Okay, it's month one.' I was just constantly living on edge until I held him for the first time."
Tyra and Erik welcomed their son, York, in January 2016. After so much struggle, Tyra and Erik were rewarded with a beautiful baby boy. In October 2017, it was reported that Erik and Tyra had split. The breakup was amicable, and Erik and Tyra are committed to co-parenting.
Tyra doesn't think that she can have another child of her own. She told ET:
"I think I'm lucky, you know, I did it for about a year and a half of IVF and some women do it for years and years and years. Unfortunately, I don't have embryos frozen because I want three kids. I think that was the end. I think I probably could've kept going, but I just think it wasn't healthy for my body because less eggs and less eggs and less eggs, you know, every month. But I'm so happy."
Tyra has opened up about abuse in one of her past relationships
Tyra first hinted that she was in an abusive relationship in 2005 while talking to Entertainment Weekly. She stated:
"I won't be using a lot of names [on the show] but a specific relationship had just not cheating but emotional abuse."
Four years later, she sat down with Oprah Winfrey and talked about the relationship. She stated that the man never hurt her physically, but he knew how to torment her emotionally. Tyra recently shed more light on the abusive relationship during an episode of TV One's Uncensored.
She stated that before her relationship, she couldn't understand why women didn't leave abusive men. Tyra stated:
"I remember being kind of judgmental for women that were in bad relationships. And I'm just like, 'Get out. Come on, like what are you doing? Leave him! I don't get it.' Until I experienced it myself. I was in a relationship for many years, and we probably broke up 14-15 times. There were things that he said and made me feel like, I couldn't leave, or if I left I had to go back."
Tyra is yet to reveal the name of her abusive partner.
She experienced bullying after her parents divorced when she was a child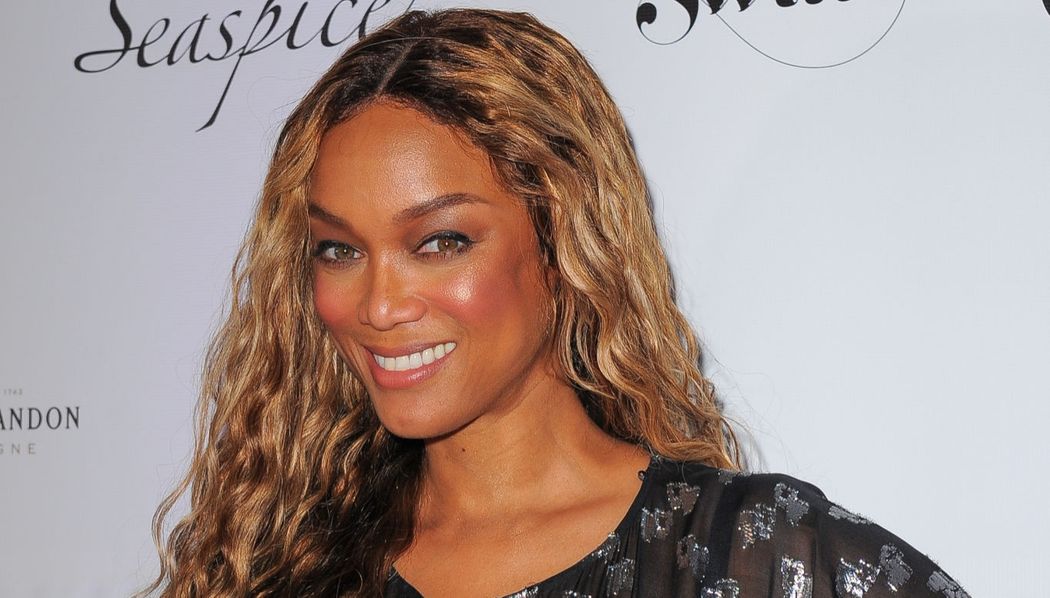 Tyra Banks was born on 4th December 1973 in Inglewood, California, to Carolyn London and Donald Banks. Tyra and her older brother Devin were raised by London after their parents divorced when Tyra was six years old. After the divorce, London had a hard time raising the two kids.
For a long time, Devin, Banks, and London lived in a one-bedroomed apartment. All the while, Carolyn worked multiple jobs to try and support the family. It was during that time that she founded London Photography. Tyra's struggles at home extended to her school. She was bullied at school because of her appearance and weight. She told Huffpost Live:
"So I went from being a mean bully, cute little chubby little girl to shooting up, [weighing] 98 pounds and just looking sick and frail. I wasn't sick, but people thought there was something wrong with me. I was the brunt of every joke, every bad thing. I hated my reflection in the mirror. I would try to stuff food down my throat to gain weight."
It was a tough time for Tyra, but she was lucky because she had an understanding and empowering mom. London taught Tyra to be proud of her body even when others were making fun of it. Tyra told W Magazine:
"Yeah, my mom always taught me to love my booty, even when it was very difficult when I was very, very skinny and there was nothing I could do to gain weight – and then also when I got bigger and was having difficulty losing weight. She was always there for me."