Turner Tenney 'Tfue'
Biography
Statistics
Age:

24 years old

Date of Birth:

January 2, 1998

Birth Place:

Indian Rocks Beach, Florida, USA

Horoscope:

Capricorn

Full Name:

Turner Tenney

Occupation:

Twitch streamer, Professional Video Gamer, YouTube Star

Height:

5 feet 6 inches

Nationality:

American
About Turner Tenney 'Tfue'
Turner Tenney is a professional American video game player, Twitch streamer, and YouTube star. He is best known from his game streams in Twitch and YouTube platforms.
At the young age of 22, Tenney is the current holder of Fortnite world record for most solo kills (53) on PC. Sounds unbelievable, right? Before that, he had set the initial high score in the 'Destiny' video game.
Well, that goes on to tell you that with Tenney, anything is possible in the world of gaming.
Following his pro skills in gaming, Tenney was recruited into FaZe club –a popular esports organization that focuses on video games such as Call of Duty, Counterstrike, Fortnite, Overwatch, FIFA, and PUBG.
Turner Tenney's Bio & Early Life
Turner Tenney commonly known by his online alias 'Tfue' was born on 2nd January 1998, in Indian Rocks Beach, Florida. He is of the American Nationality and belongs to the white ethnicity.
There is not much information revealing about Turner's parents. However, Turner has three siblings, an elder brother named Jack, a sister named Alexandra and a younger sibling named Pierce.
His elder brother, Jack is a popular YouTuber and they are sometimes seen featuring each other in their YouTube videos.
Tfue recently moved to Los Angeles, California where he lives with other FaZe members.
Turner Tenney's Professional Career
Turner Tenney developed a keen interest in video games from a young age of 12. Despite the different gaming preferences between him and his brother, Turner was very keen on every game he played.  His interest in video games motivated him to play competitively as a first-person shooter in 'Halo', a game created by Bungie.
He would later get into the Battle Royale Craze.
By this time, his brother had launched his YouTube channel titled 'JOOGSQUAD PPJT'. Turner, being part of his brother's YouTube channel was often featured in his videos skimboarding, surfing, and skating.
In May 2014, Tfue launched his own YouTube channel where he would upload his videos streaming Call of Duty and Destiny video games. The professionalism and skills Tfue displayed while playing Destiny landed him into a partnership deal with the Twitch Platform.
With such skills, it is hard to go unnoticed and within a short period of time, Tfue was able to amass himself an audience on the platform.
Turner Tenney later set a world record score in the 'Destiny' game –an act that boosted his popularity on Twitch and other social media platforms.
By the time Fortnite was released, Turner had proved himself as a competent Battle Royale player and was among the first players to master the new game. Tfue's fame in the game is as a result of his accuracy, trick shots, and scopes. He is the holder of Fortnite world record for most solo kills.
In April 2018, 'FaZe Clan'-a popular eSport organization recruited Tfue. FaZe is among the most popular eSport organizations in the world. Their area of specialization is in games like Call of Duty, Counterstrike, Fortnite, Overwatch, FIFA, and PUBG.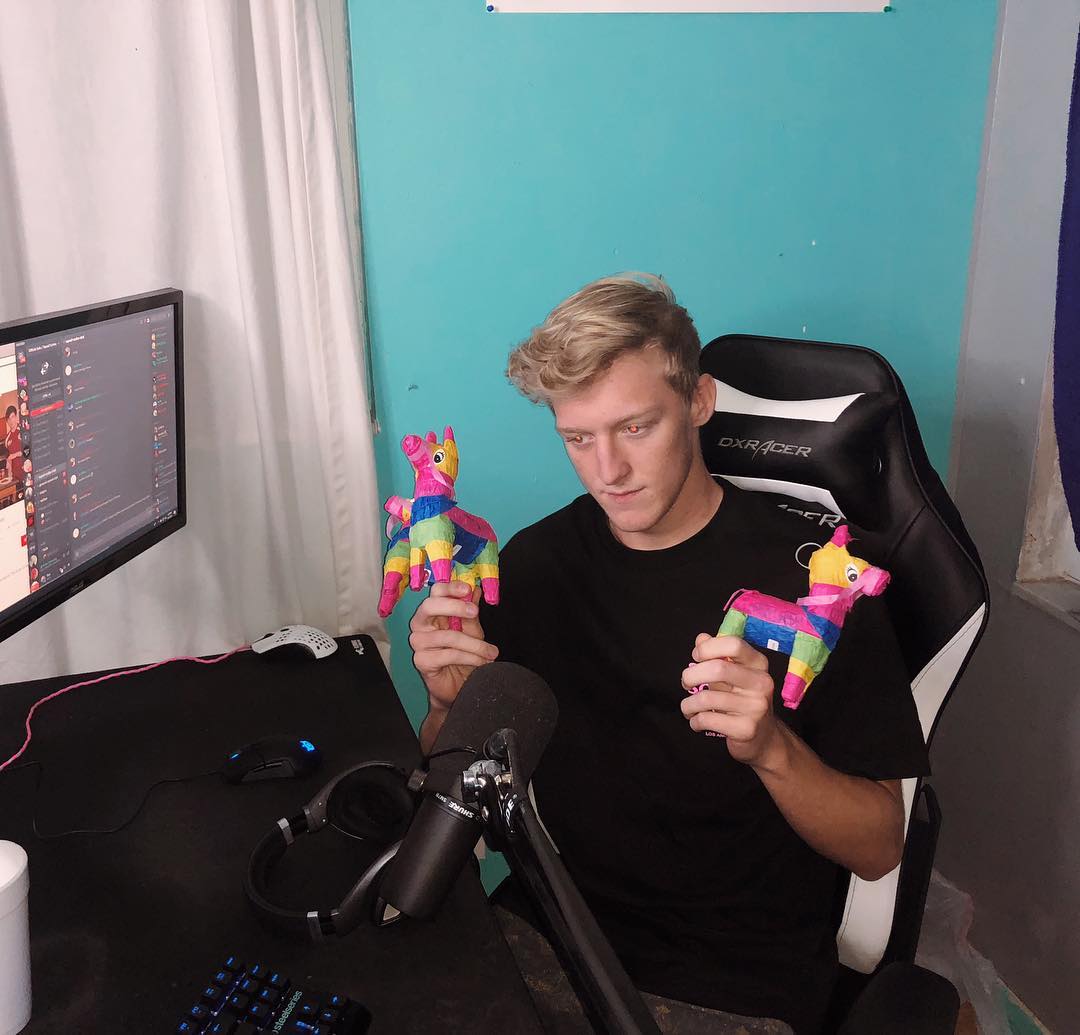 Controversies & Scandals
Despite being famous for his gaming skills, Tenner is often involved in a series of controversies that never seem to end. Turner's Twitch account was banned for a month starting from May 17th, 2018 due to racial insults. The ban was later reduced to a week after making efforts to explain his innocence and apologizing for his mistakes.
In June 2018, Tfue was permanently banned from Fortnite after he was found guilty of buying and selling accounts. He now plays using a new account with the title 'Not Tfue.'
On August 7th, 2018, Tfue's social media accounts got hacked. After hackers edited his Twitter name to 'FaZe Gurv' they went ahead and posted insulting comments about other Fortnite streamers such as Ninja, Myth, and Keemstar.
Recently, his YouTube channel was deleted by hackers and his Twitch account suspended on August 23rd, 2018 due to harassment. Both accounts were later reinstated on 5th September 2018.
Is Turner Tenney dating anyone?
Following his large fan base, Turner is often met with questions from his fans inquiring about his dating life. Unfortunately, he is quite secretive of his personal and dating life.
Therefore, there is very little information revealing about his previous or current dating life. But we will keep you posted as soon as something new comes up.
Updated: New girlfriend?
As of March 2019, He was believed to be dating Corinna Kopf. The two seem to be enjoying a blissful relationship.
The new couple took to their Instagram profiles to share their affectionate photos –with the 'girlfriend' and 'boyfriend' tag.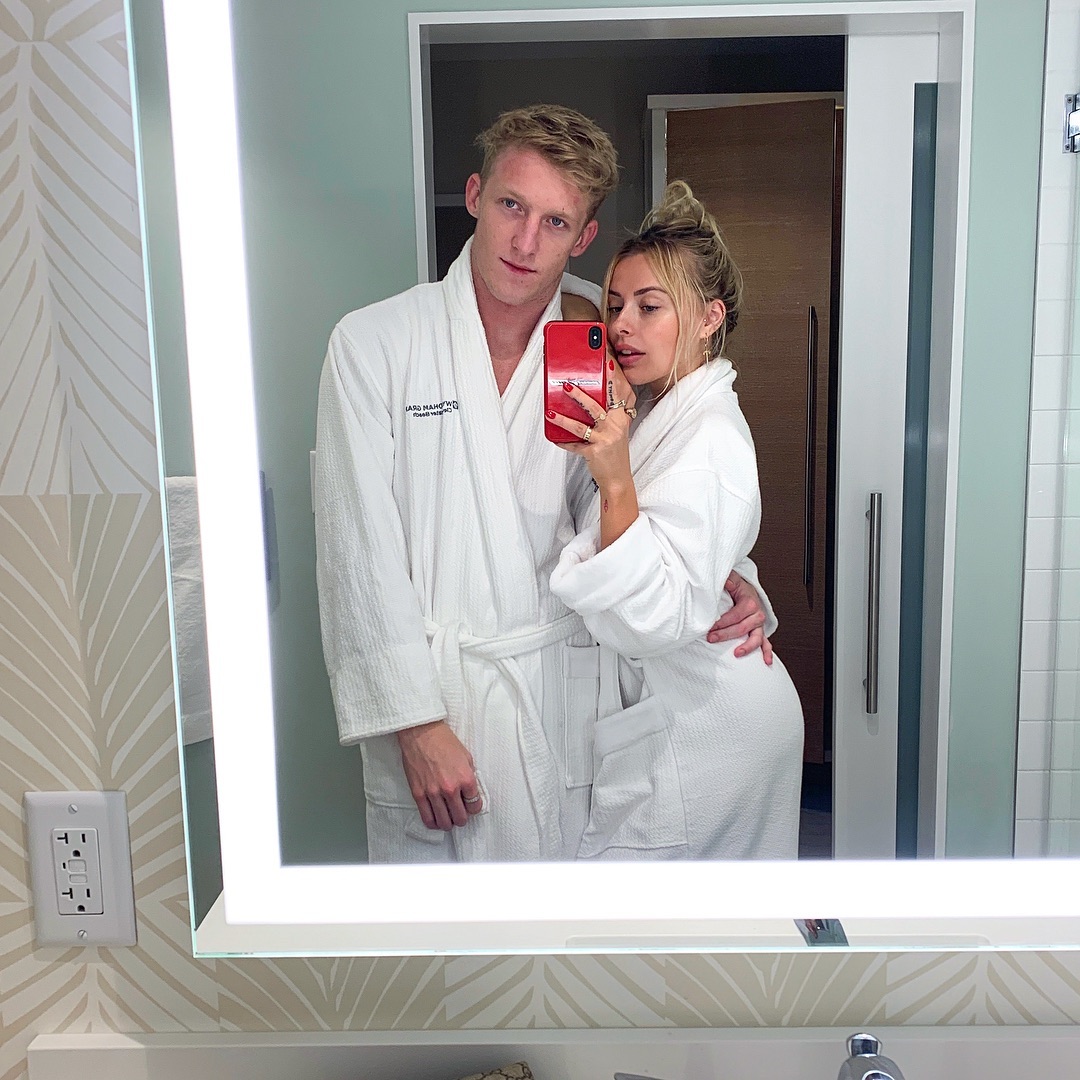 Turner Tenney's Net worth
Since he is a YouTuber and a Twitch Star, most of his income is based on views and likes he receives from his YouTube and Twitch uploads.
Being an active streamer, Tfue partnered with Twitch to stream games on their platform. Since 2018, Tfue's Twitch channel has attracted millions of subscribers ranking it as the 8th most-watched channel on the platform.
Tfue also earns through Twitch subs/donations, tournament winnings, and Amazon affiliate sales.
As of 2019, Turner Tenney's net worth has been estimated to be more than $3.5 million.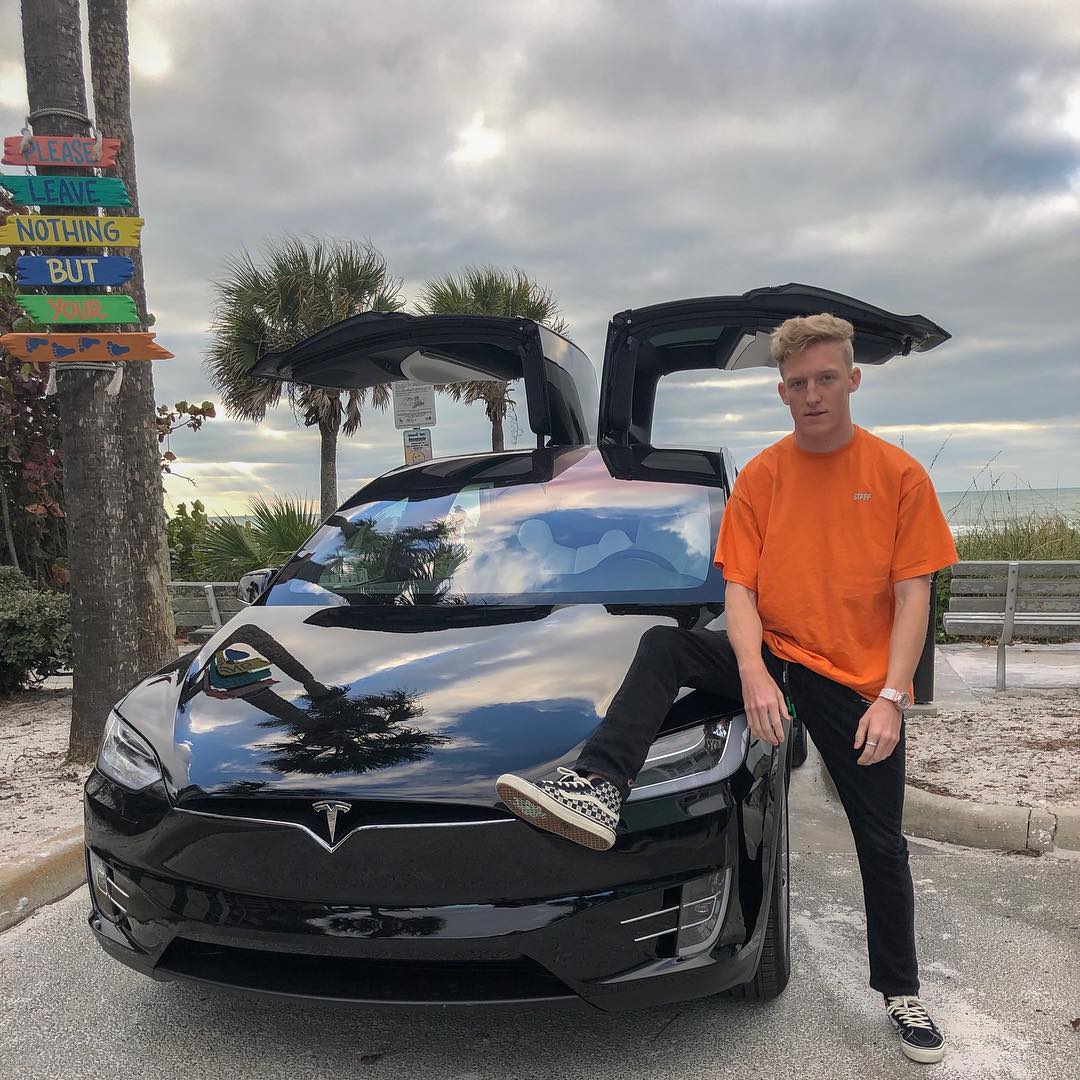 Also Read: Tyler Blevins "Ninja" – Bio, Interesting Facts, Marriage Life Of Streamer, Net Worth