Statistics
Age:

26 years old

Date of Birth:

December 8, 1996

Birth Place:

New Jersey, USA

Horoscope:

Sagittarius

Full Name:

Teala Dunn

Occupation:

Actor, Singer, Content Writer, YouTuber, Comedian

Height:

5 feet 2 inches

Nationality:

American

Ethnicity:

Black
About Teala Dunn
Teala Dunn is an exceptionally talented actress, host, content creator, and YouTuber.
Her career kicked off at an early age of 6 years and she came to the limelight when she appeared in an episode of Law and Order in 2002.
At only 22, Teala Dunn is already one of the most successful actresses in Hollywood. The young actress has featured in popular movies such as DC Super Hero Girls, Are we there Yet, Wonder Pets, and Enlisted among others.
She has also won the Young Artist Award for Best Performance in Television Series due to her excellent acting skills.
In her own way, Teala is an inspiration for young people with talent and who hope to become successful through the use of technology.
She continues to look for opportunities for growth and given her dedicated and talented nature, Teala is definitely bound to succeed.
Teala Dunn's Early life and education
Teala Dunn was born on 8th December 1996 in New Jersey, United States. She has been raised alongside an elder sister by her African-American parents in New Jersey.
There is not much available information on her sister or parents, but it's clear that her elder sister has served in the Navy.
Teala Dunn is no doubt close to her family, which has been portrayed by the affectionate posts she uploads about them on Social media.
On 2016 fathers' day, Teala posted a thank-you message directed to her father appreciating him for being supportive of her. She had posted a similar message the previous year on mothers' day appreciating her mother too.
On 26th February, she uploaded a throwback picture of her parents with the caption that they had been successfully married for 26 years.
Teala understands the important role her parents played to make who she is today and makes sure that she appreciates them whenever she can.
Apart from spending quality time with her friends and family, Teala also enjoys writing and riding her bike.
Not much information is available about her education or academic achievements either.
Teala Dunn's Career – her meteoric rise to stardom
Teala started her career when she was very young – she was only aged 6 when she made her first appearance on TV!
Her first role was in 2002, in the TV show Law & Order: Special Victims Unit in an episode titled 'Dolls.' Despite her young age, Teala Dunn displayed amazing skills which led to her recognition by major entertainment companies.
In 2005, Teala Dunn starred in the movie TransAmerica as the Little Girl. A year later, she featured in the 40 episodes of the Wonder Pets Tuck movie.
Following her unmistakable talent, Teala was featured in the 2007 movie Enchanted where she lent her voice as 'Bunny' – it aired for 7 years.
She also featured in the courtroom drama series titled Queens Supreme Where she played a role as 'Cherise' in the episode; That Voodoo That You Do.
Teala Dunn then played a recurring role as 'Juanita' in the 7 episodes of the TV show titled The Naked Brothers Band. Following the major success of the show and her outstanding skills, Teala Dunn was soon able to gain popularity, especially with the kids.
In the year 2008, she starred as 'Jenny' in the movie Phoebe in Wonderland. Teala also starred as Emily in the movie Expelled.
By 2010, she had already established herself as a talented actor in the entertainment industry.
She got the main cast in the TBS sitcom Are We There Yet and played a role as 'Lindsey Kingston-Persons' for a total of 68 episodes.
In 2012, she acted as 'Gina' in Shake it up! And also appeared as a guest star on two episodes of Teens Wanna Know.
In the consequent year, Teala also guest-starred as 'Dab' in the Disney Channel Comedy series titled Dog with a Blog.
In the year 2014, she starred in another comedy series – The Thundermans which aired on the Nickelodeon TV Network.
She also starred as 'Morgan Walker' in the 2017 movie School Spirits.
As of 2018, she has played a role in more popular movies and TV series – which can be explained by her consistent display of skills and talents over the years.
Teala has played a 'super spy' role in 4 episodes of the YouTube premium web series titled Escape the Night. She has also played as the Panda-Mania voice in the Bring on the Bad Guys: Part 1 episode from the Disney XD'S Spider-Man movie.
She is currently playing the role of Bumblebee voice in the DC Super Hero Girls.
Teala Dunn is also engaged in an active role as 'Alexis' in the comedy web series All Night which airs on Hulu.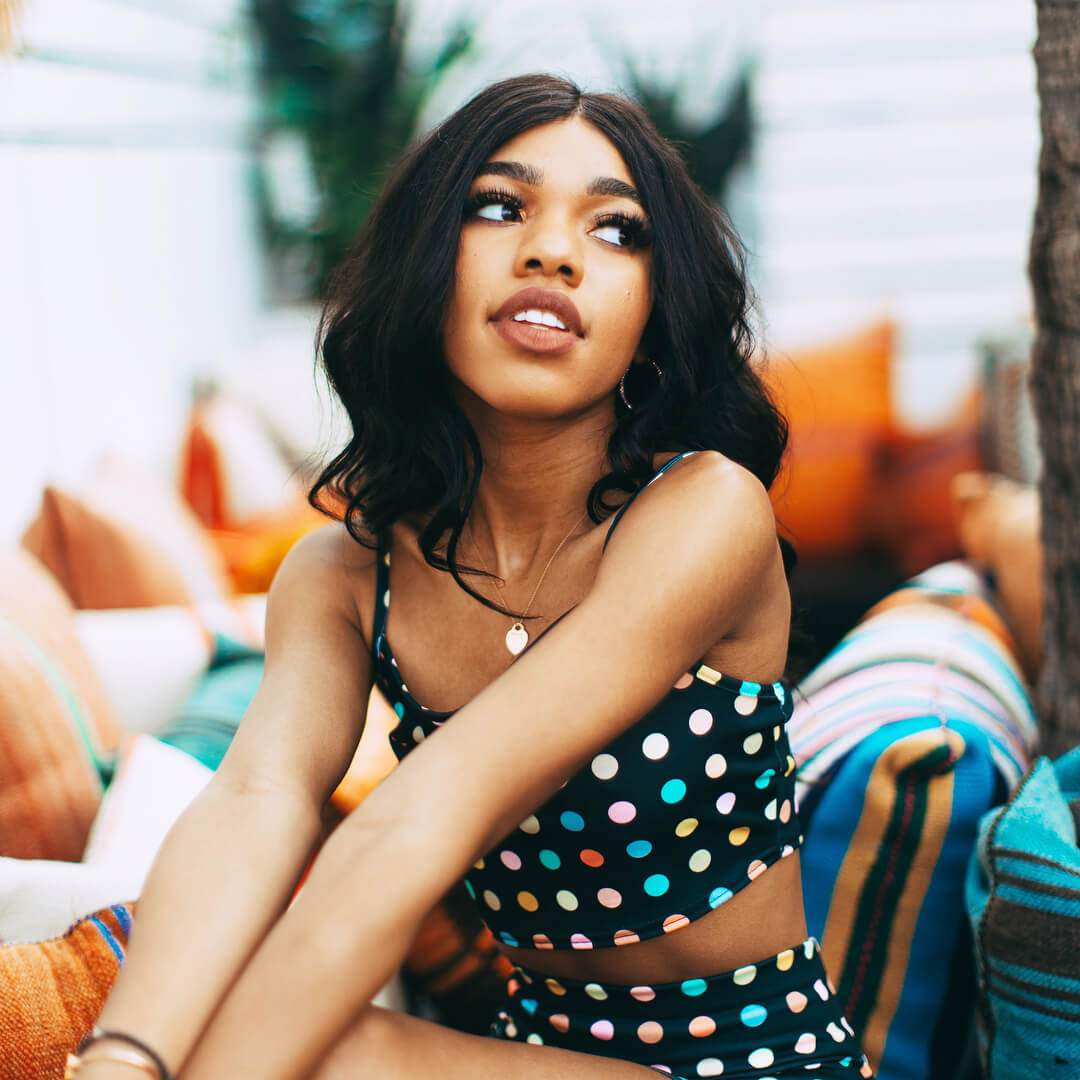 Teala Dunn's Personal life
Teala is currently 5 feet 2 inches tall and weighs about 49 kilograms. She has a body measurement of 33-23-33 inches and has black hair and brown eyes.
Teala owns and runs two successful YouTube channels; one titled ttlyteala – which she started in 2010, and the other one titled tealaxx2 which she created in the year 2013.
She posts Vlogs relating to her daily routines, comedy and features other popular YouTubers from time to time.
Following her already successful acting career, Teala Dunn has been able to amass herself a big number of fans on her YouTube Channels.
Apart from her successful acting career, Teala is also a talented singer and has done a variety of covers. She is also quite friendly, enthusiastic, sarcastic and humorous – traits that tend to attract more fans.

Is she dating anyone?
Teala is currently believed to be dating Luke Toniolo. Unfortunately, her dating life seems to have been quite unsuccessful going by the number of ex-boyfriends she currently has.
Her first boyfriend is rumored to have been the American actor William Brent in the year 2014.
Seemingly, the relationship did not last as she soon started dating model Noah Teicher. The two later had a falling out over cheating allegations.
Teala is also believed to have dated Nolah Zarlin and the model Alex Valley in the year 2016.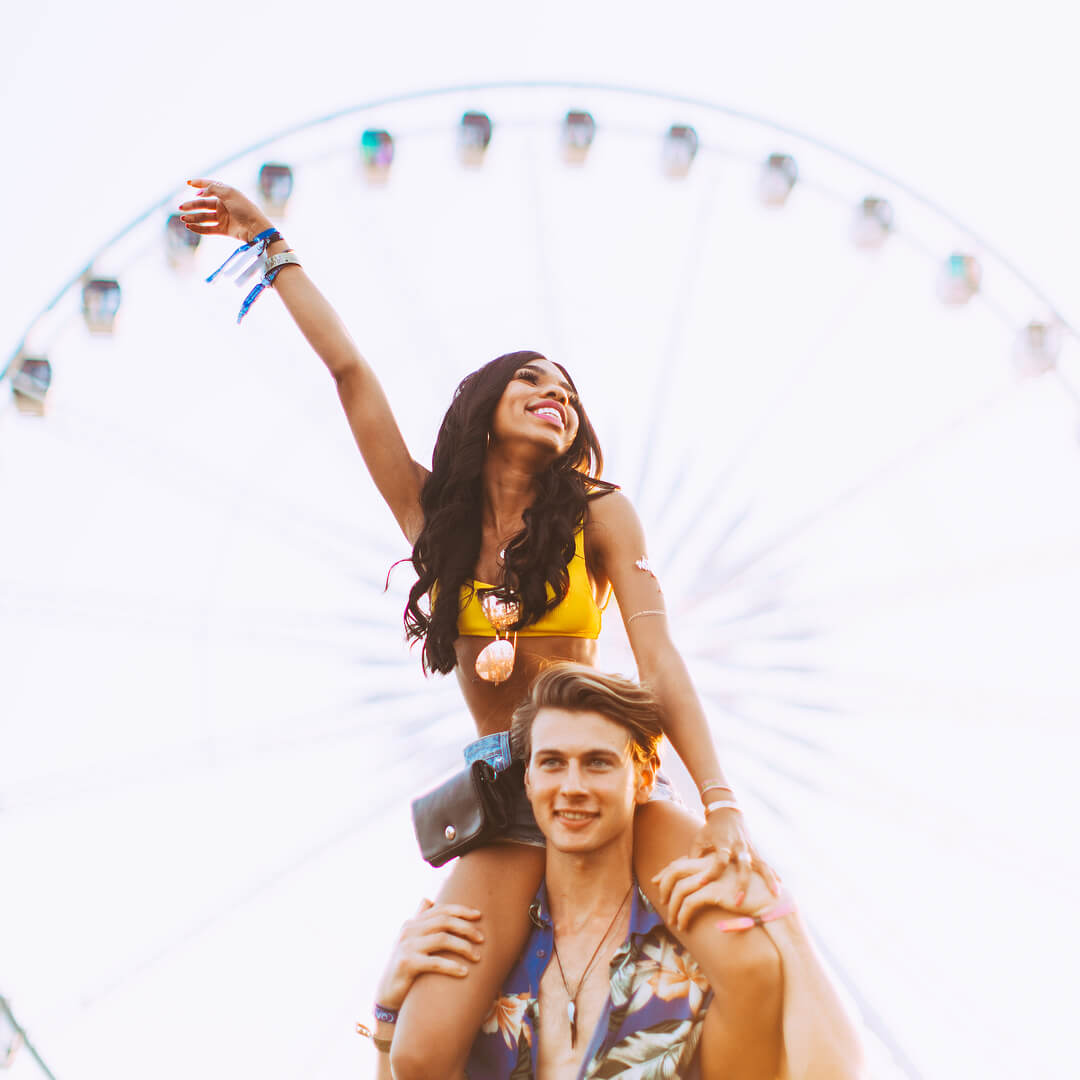 Teala Dunn's Net Worth
Teala started her career from a very young age and as a result, she has been able to build her name in the entertainment industry.
She has no doubt amassed herself a fortune from her various successful roles in the movies and TV series she has featured in.
In addition to her debut acting career, Teala also earns approximately $242,500 annually from her YouTube Channels. Her total net worth has been approximated to be over $1 million dollars.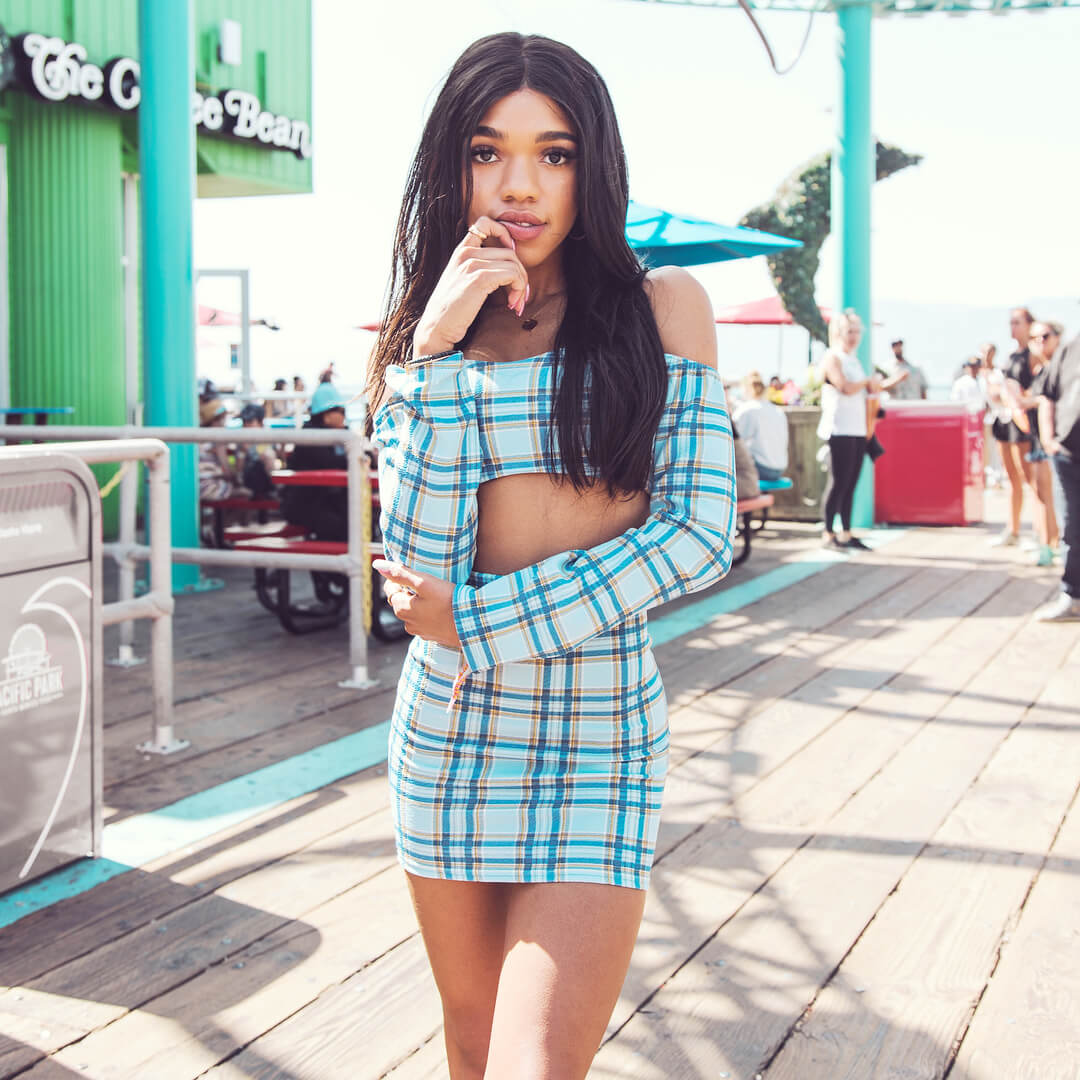 Also Read: Catherine Bell – Bio, Facts, Net Worth, Husband & Family Life