Statistics
Age:

54 years old

Date of Birth:

August 14, 1968

Birth Place:

London, United Kingdom

Horoscope:

Leo

Full Name:

Catherine Lisa Bell

Occupation:

Actress, Model and Producer

Height:

5 feet 9 inches

Nationality:

British-Iranian

Ethnicity:

Scottish, Persian

Children:

Two (Ronan Beason and Gemma Beason)
About Catherine Bell
Catherine Bell is widely hailed as one of the iconic actors in Hollywood today. The 51-year-old actress made a name for herself when she played the role of Lieutenant Colonel Sarah MacKenzie in the series JAG for eight years. Bell was initially supposed to have a minor role in the series, but she landed a lead role after CBS picked JAG up.
A couple of years later, Bell landed a leading role in Army Wives. She also plays the role of Cassandra Nightingale in The Good Witch show and films. Bell is widely praised for her performances on screen, and she is set to go down as one of the best actors we've ever seen.
This piece will shift away from her career and look at her private life. It will look at her relationships, her family, her upbringing, and her beliefs. We can confirm that Catherine is currently single.
She has two children with her ex-husband Adam Beason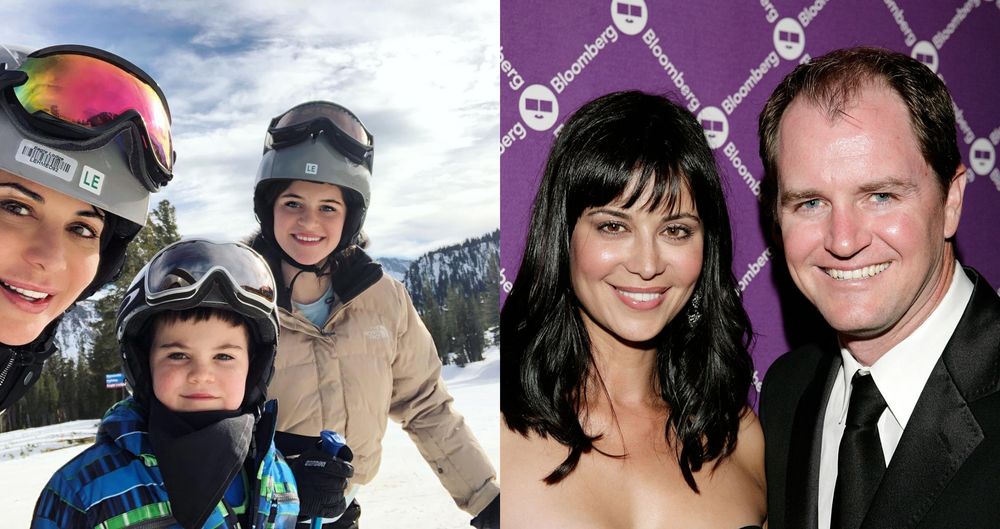 Bell got married to Adam two years after they met on the set of the film Death Becomes Her. The couple had a strong relationship, and on 16th April 2003, their first child Gemma was born. Catherine talked about the couple's relationship in a 2008 interview with Pink Magazine:
"My husband's name is Adam Beason, and he's a screenwriter. He's a sweetheart. We've been together 16 years, which in Hollywood is like dog years. We're very proud of that. I would say friendship and honesty-no secrets, no lies. You have to be friends and work things out."
The couple's second child, Ronan, was born on 21st August 2010. It was a surprise when, about a year after Ronan was born, the couple announced that they had split. According to People, the split was amicable, and the couple agreed to raise their children together.
Bell describes being a mom as the best thing she has ever done. She is committed to ensuring the prosperity of her kids. She told the Iran Times:
"I love being a mom more than anything! It's absolutely the best 'job' I've ever had. I have a tattoo of each of kid's name. Gemma is in Persian on my left wrist and Ronan on my right inner forearm in an ancient Celtic alphabet called Ogham."
She is consistently rumored to be in a relationship with Brooke Daniells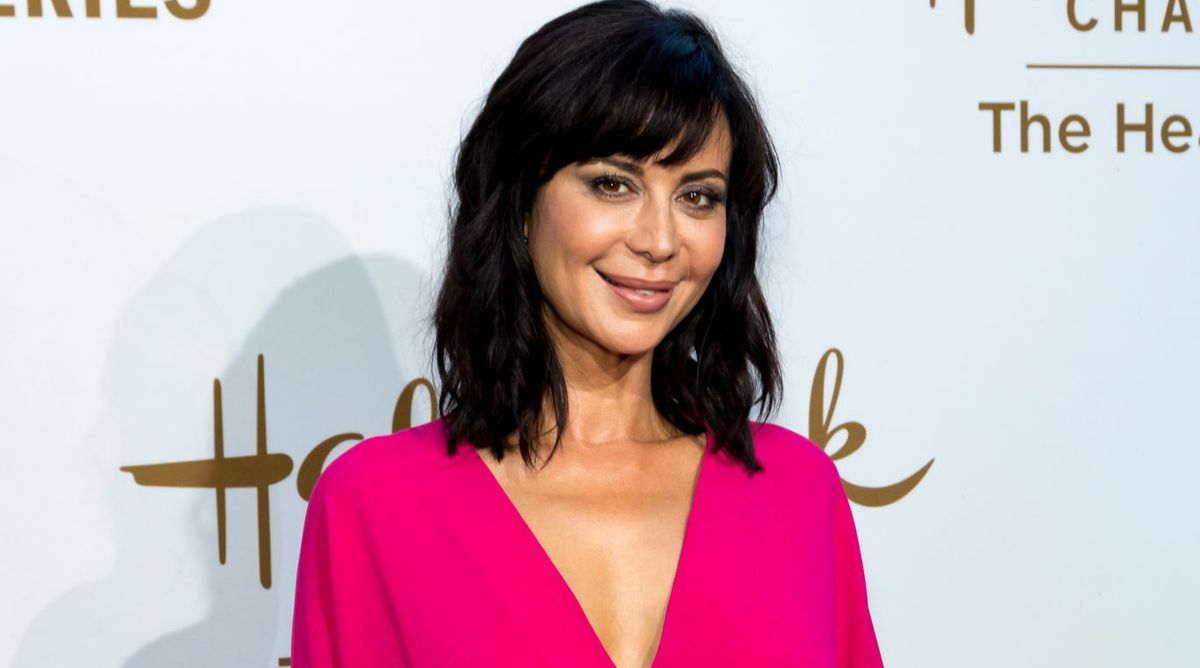 After her split with Adam, Bell moved in with her photographer friend Brooke Daniells. The move led to multiple rumors suggesting that Bell and Brooke were in a relationship. Brooke Daniells is married, and she has two kids named Dane and Chapel. However, the identity of her husband remains a secret. The about page of Brooke's photography website reads:
"My faith & family always come first. Our son, Dane, and daughter, Chapel, are my everything. God made me to be their mom. My husband is the most courageous and hard-working man I've ever known. He's our super hero. He serves and protects his family, and our country, every day."
Neither Bell nor Brooke came out to deny the rumors, but from the above statement, we can conclude that the rumors were false. Catherine moved out of Brooke's house when she bought a house in the Hidden Hills community in Los Angeles. Rumors of a relationship between the two friends persist up to today, but Bell has chosen to have a positive outlook towards the endless prying into her privacy. She told Pink Magazine:
"A huge part of it is your attitude about it. When you see a photographer, instead of hiding, you just smile, wave and turn in the driveway and that's that."
She grew up in a multi-cultural and multi-religious society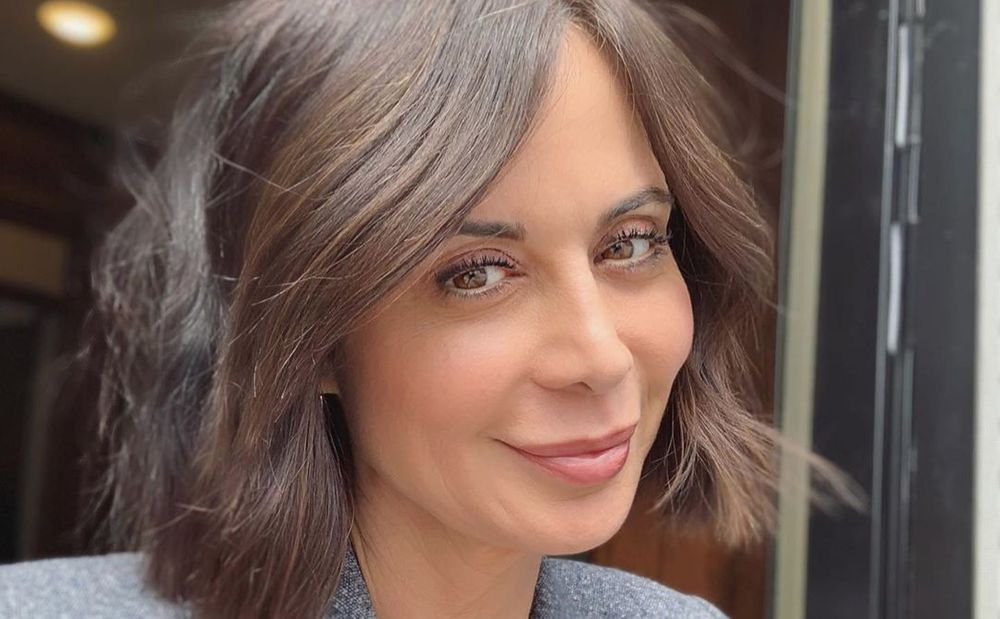 Catherine Bell was born on 14th August 1968 in London, England, to a Scottish dad and an Iranian mom. Bell's parents divorced when she was 2, and after the divorce, Bell moved with her mom to California. Catherine was raised by her mom and her maternal grandparents.
Bell was exposed to different cultures and religions during her time in California. Her mom raised her according to Iranian customs, but American culture also rubbed off on her. She told the Iran Times:
"We spoke Persian in the house. I have a strong family unit, a lot of respect for elders… Lots of food and hugging and kissing… I am definitely a Valley Girl. I was a tomboy. I liked to skateboard, play football and push the envelope a little bit…"
It is thanks to her grandparents that Catherine learned how to speak Farsi. They taught her language and most things to do with Persian customs, but they didn't force a particular religion on Bell. She continued:
"My Persian grandparents were Muslim, but I was also raised with Catholicism and Baptist summer camp…"
She claims that becoming a scientologist helped her life and career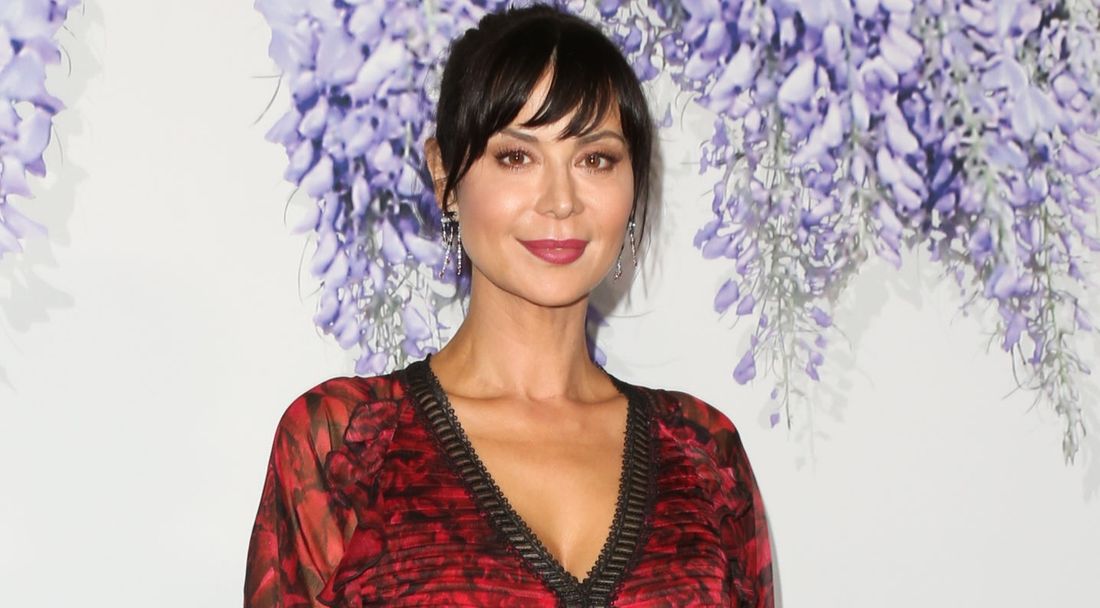 Bell deviated from the religious beliefs she grew up around, and she is now a practicing Scientologist. She says that the choice to become a Scientologist changed her life and her career. She told the Iran Times that she adopted a more positive attitude towards her work and her relationships. As a result, her life started to flourish. She said:
"I had a lot of friends and fellow actors who were scientologists and the more I got to know these people, the more I saw how they were really ethical and honest, very successful, that they had great relationships and marriages… So I took a couple of courses and they changed my life, the way I looked at everything from my relationships to the problems I was having with my auditions."
Catherine also talked to Pink Magazine about how Scientology taught her how to make the most of every decision. She gushed:
"… Scientology is about – making a decision and knowing that something is going to be, as opposed to I wish, I hope. We create what we want in our lives. So, I've been really busy, but I'm creating a wonderful life within that."