Statistics
Age:

51 years old

Date of Birth:

August 14, 1968

Birth Place:

London, United Kingdom

Horoscope:

Leo

Full Name:

Catherine Lisa Bell

Occupation:

Actress, Model and Producer

Height:

5 feet 9 inches

Nationality:

British-Iranian

Ethnicity:

Scottish, Persian

Marital Status:

Divorced (Adam Beason) In Relationship (Brooke Daniells)

Children:

Two (Ronan Beason and Gemma Beason)
About Catherine Bell
Well, they say that survival is for the fittest right? I totally agree. Meet Catherine Bell, an actress, producer, and mother who has been through a lot and still managed to come up top. Catherine was separated from her parents at the age of two years and had to move with her Iranian grandparents to the United States.
Bell struggled with her identity and even joined the UCLA with an aim of pursuing medicine just to drop out in her sophomore year to model in Japan.
At a young age of 21 years, Bell was diagnosed with thyroid cancer and had her thyroid removed. This left her with a scar on her neck but she doesn't cover it because she thinks it's cool. Or possibly, it is a reminder of one of the many battles that she has won.
Bell describes the cancer experience as one of those life-changing moments in her life. The experience jolted her into action and it is during that period that she decided on acting as her full-time career
Today, Catherine Bell participates in Charity work for the Thyroid Cancer Survivors Association.
Known for her great works as the headstrong Marine Corps attorney Lt. "Sarah 'Mac' Mackenzie," on the action series "JAG," as Denise Sherwood in the ensemble drama series "Army Wives," and as "Cassie Nightingale" in Hallmark's "The Good Witch" films and television series, Bell is one of the greatest actors of her time.
Catherine Bell's early life and education
Catherine Bell was born on August 14th, 1968 in London as Catherine Lisa Bell. She was born of Scotsman Peter Bell and Iranian Mina Ezzatti. Catherine's father was an architect who signed a contract with an oil company in Iran. Her mother, on the other hand, migrated to London to study nursing.
Unfortunately, her parents separated when she was two years old after which she moved to the United States with her Iranian grandparents.
While growing up, Bell was exposed to diverse influences. She and her family spoke Persian in their home and her grandparents were Muslims. Bell, however, was raised a Roman Catholic and even attended an all-girls Catholic School.
Catherine Bell also attended the Scientology and is currently involved in supporting Scientology's Hollywood Education and Literacy Project.
Surprisingly, in her teenage years, she came under the influence of California and was even quoted saying "I am definitely a Valley Girl." Apparently, Catherine Bell was a tomboy. She also liked to play football and skateboard.
Currently, Bell is fond of skiing, snowboarding, motorcycling, and kick-boxing. Her hobbies include cross-stitching and making model cars, something she has done since the age of 8.
From an early age, Catherine featured in several TV advertisements, which could have been the inspiration behind choosing her acting career.
Catherine enrolled at the University of California, Los Angeles (UCLA), where she considered a career in medicine. However, she dropped out in her sophomore year after being offered a modeling job in Japan.
Later, Bell moved back into acting with a Mexican commercial for American Express. This was followed by being Isabella Rossellini's Nude body double in Death Becomes Her (1992).
It was in the same year that Catherine met her husband Adam Beason, who was then the director's (Robert Zemeckis) assistant. The two were later married on 8th May 1994 and went on to have two kids (Ronan Beason and Gemma Beason).
Unfortunately, as fate would have it, Bell and her husband divorced in 2012.
Catherine Bell's Career
Bell's career kicked off at an early age when she started appearing on TV commercials. However, there was a short break as she tried to decide between pursuing a medical career in UCLA, modeling in Japan and acting.
Bell later went into acting with a Mexican commercial for American Express. When she went back to the United States, she decided to try acting. She even attended Beverly Hills Playhouse with Milton Katselas to study acting.
Bell also worked as a massage therapist with one of her major clients being singer Peter Gabriel. 
Bell's first acting television role was one line spoken to Gabriel on sitcom Sugar and Spice (1990).
In 1994, Bell starred in the Dolph Lundgren film Men of War.
In 1995, she landed a part in the long-running US legal drama, JAG as "Sarah 'Mac' Mackenzie." This was Bella's first big break as she appeared in all 10 seasons of the series.
Beginning in 2007, Bell stared in the drama series Army Wives as Denise Sherwood. Later in the same year, she was the Grand Marshal of the NASCAR Cup Series at Dover International Speedway.
Bell also played the role of Cassandra "Cassie" Nightingale, the main character of Hallmark's The Good Witch (2008) films and its sequels.
Other major works include Lifetime's Still Small Voices and Last Man Standing, TNT'S Good Morning Killer, CBS' Company Town among others.
In 2006, Bell was nominated for a Saturn Award of Best supporting actress for her role in The Triangle.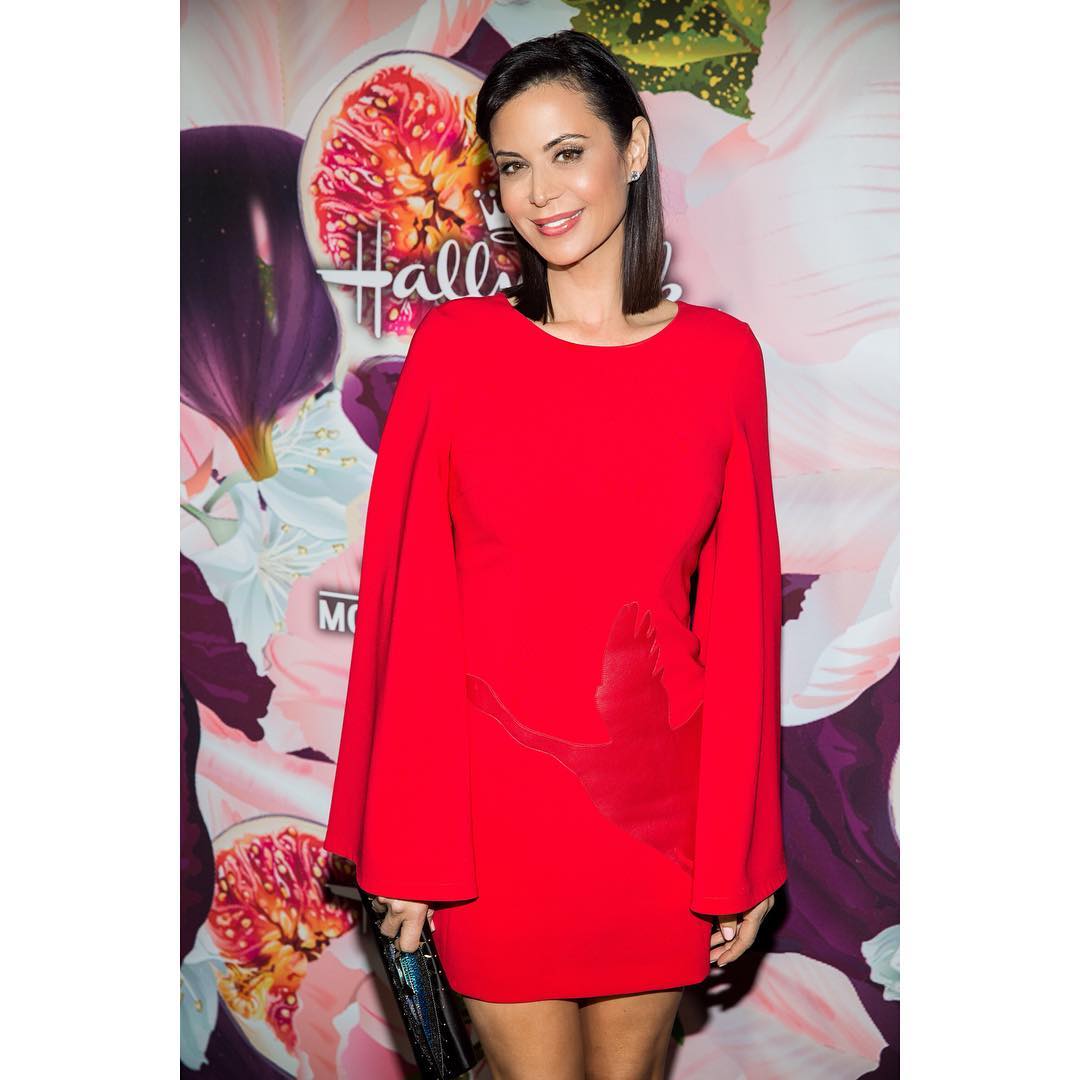 Catherine Bell's Personal life
Bell is approximately 5 feet 9 inches tall and weighs about 67 kilograms. She has a body measurement of 34-24-35 inches and has dark brown hair and brown eyes.
Bell is a mother of two (Ronan Beason and Gemma Beason) and currently lives in Los Angeles. She clearly treasures her children and even has a tattoo for each of their names. One on her left wrist and the other in her right inner forearm.
In 2001, 2002, and 2004, she was selected #84, #38, and #20 respectively in the list of the FHM magazine's "100 Sexiest women in the world."
She was also named #75 on Maxim's magazine "Hot 100 of 2005" list.
Is she dating anyone?
Catherine Bell was once married to Adam Beason with whom she had two kids. However, the two parted ways in 2012 but still remained good friends and are committed to raising their two kids together.
After separating from her husband, Bell moved in with her fellow Scientologist, photographer, and party planner, Brooke Daniels. The two are rumored to be an item and have been living together ever since.
Catherine Bell's Net worth
Bell has earned a good amount of money from her career as an actress, model, and massage therapist. Her current net worth is estimated to be $15 million. Most of her income flows from her acting and modeling career, but majorly from The Good Witch and its sequels.
Also Read: Teala Dunn – Bio, Facts, Boyfreind, Net Worth & Family Life