Statistics
Age:

36 years old

Date of Birth:

June 18, 1986

Birth Place:

Elderslie, Renfrewshire, Scotland

Horoscope:

Gemini

Full Name:

Richard Madden

Occupation:

Actor

Height:

5ft 9 ¼ (175.9 cm)

Nationality:

‎Scottish

Children:

N/A

Education:

Royal Scottish Academy of Music and Drama (RSAMD)
About Richard Madden
Richard Madden is the Scottish Hunk who played the role of Robb Stark in the uber-successful HBO series Game of Thrones. Madden's character suffered a horrific and unexpected death in season 3 of the show, but by that time, Richard was already a global star. Richard flew under the radar for a while after exiting Game of Thrones, but he roared back into the spotlight when he played a starring role in the BBC drama show Bodyguard.
Madden's role in Bodyguard earned him a Golden Globe Award for Best Actor – Television Series Drama. Richard went on to appear in the films Rocketman and 1917. This piece will deviate from Richard's career achievements, and it will focus on his relationships and personal life. It will look at the people he's dated, his rumored relationships, and his struggles in school.
He was dumped by Ellie Bamber after the couple grew apart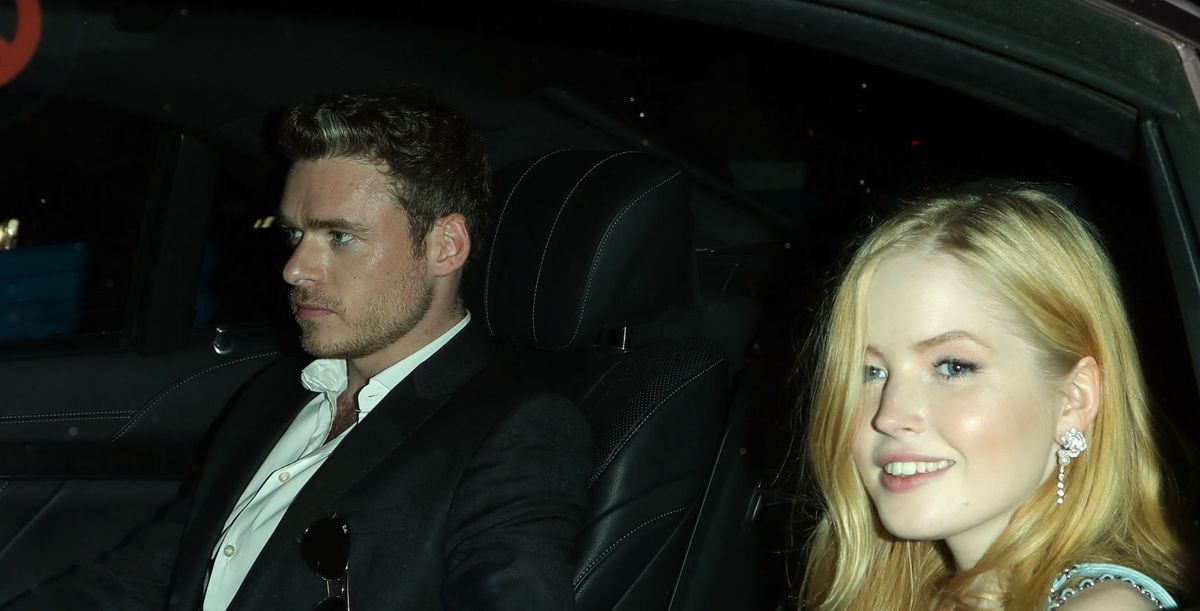 Ellie Bamber and Richard were first linked when they were spotted kissing in Ibiza in August 2017. The couple went separate ways in January 2019. The breakup was confirmed when Richard attended the 2019 Golden Globes awards alone and didn't mention Ellie in his acceptance speech.
It later emerged that Bamber realized that the couple had grown apart because of their conflicting schedules. A source speaking to The Sun stated that the couple was almost always in conflict, and so Ellie decided to end the relationship. The source said:
"They're both absolutely gutted but it was a decision made for the best. They were arguing almost daily towards the end and, despite considering couples' therapy, it became evident there were far too many issues that could not be fixed… They were pretty inseparable from the day they met – and their friends and family had all merged – so obviously everyone around them is gutted too."
He dated Laura Whitmore, Suki Waterhouse, and Caroline Flack after splitting up with Jenna Coleman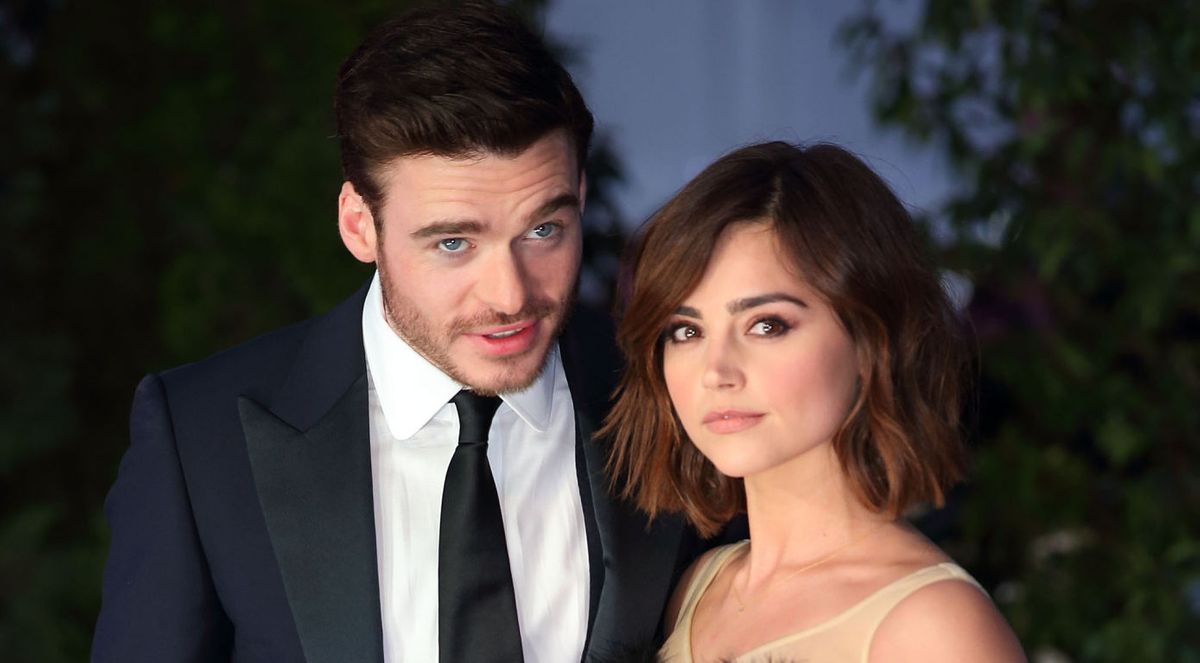 Madden and Jenna started dating at around the time that he landed his role in Game of Thrones. Shortly after they started dating, Jenna got the role of Clara in Doctor Who. Madden, a lifelong fan of Doctor Who, was beside himself after Jenna landed the role. He told Vulture in 2015:
"I mean, I've watched Doctor Who since I was a kid. I loved it, and I still love it. I can geek out about it, like when I go to set and see TARDIS. I was selfie-ing the shit out of it, and sending it to my dad! 'Look it's me in the TARDIS!' I thought it was the coolest thing ever."
Jenna and Madden split up sometime in 2015. In August 2015, it was reported that the couple tried to rekindle their relationship after they were spotted out and about in London. However, their attempt to save their relationship failed, and in 2016, Madden was linked with Laura Whitmore. The couple's relationship ended after a few months.
Shortly after that relationship ended, Madden was involved in a brief romance with Suki Waterhouse. A few months later, it was reported that Richard was in a relationship with Love Island host Caroline Flack. The relationship reportedly caused a burst up between Caroline and her friend and Madden's former love interest, Laura Whitmore. A source told Female First:
"Caroline is seeing Richard Madden. They went to a nightclub launch in Amsterdam in April and have been together since… Caz and Laura had a big bust up and they're not talking right now. Basically, Laura thinks Caroline broke the girl code and Caroline didn't even tell her about Richard – Laura found out through mutual friends. When she saw on social media they were hanging out, Laura was really upset."
Caroline's relationship with Richard also didn't last long.
Richard's sexuality was questioned after he was spotted with Sam Smith's ex Brandon Flynn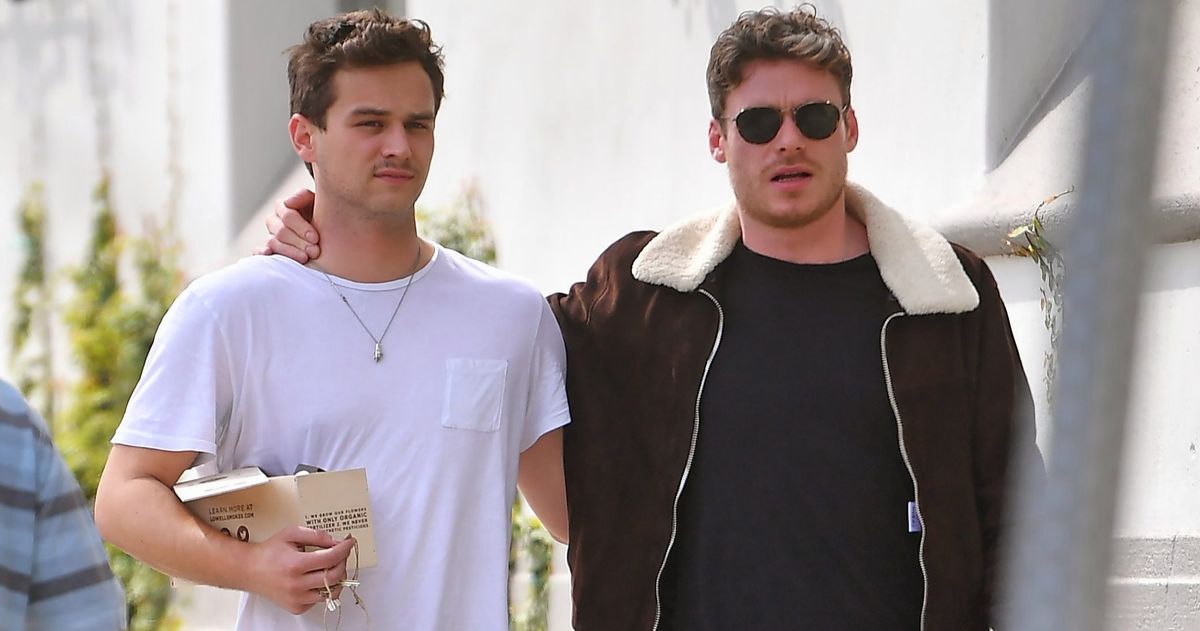 Shortly after his relationship with Ellie ended, Richard was rumored to be in a relationship with 13 Reasons Why star Brandon Flynn. The rumors emerged after Richard and Flynn were spotted spending time together in LA. Reports about a relationship between the pair intensified after it emerged that they were living together.
Richard refused to talk about his private life when questioned by The New York Times about his relationship with Brandon. Madden's sexuality came under the spotlight again when he played a gay character in Rocketman. He told The Guardian:
"It's a really terrible route to go down if we start restricting people's casting based on their personal lives. We have to focus more on diversity and having everyone represented, but I'm also a firm believer in the best actor for the part."
Brandon and Madden fell out in November 2019. According to The Sun, the relationship between the roommates had been on edge for a while before Brandon decided to move out. The source said:
"Brandon has made it clear he doesn't want to see Richard because he asked the team at Versace not to invite him to a party they are having at the beginning of December. Richard has been dressed by the brand a few times… but they are working with Brandon now, they are respecting his wishes and haven't asked Richard to attend the bash."
He found it hard to refocus in school after taking a two-year break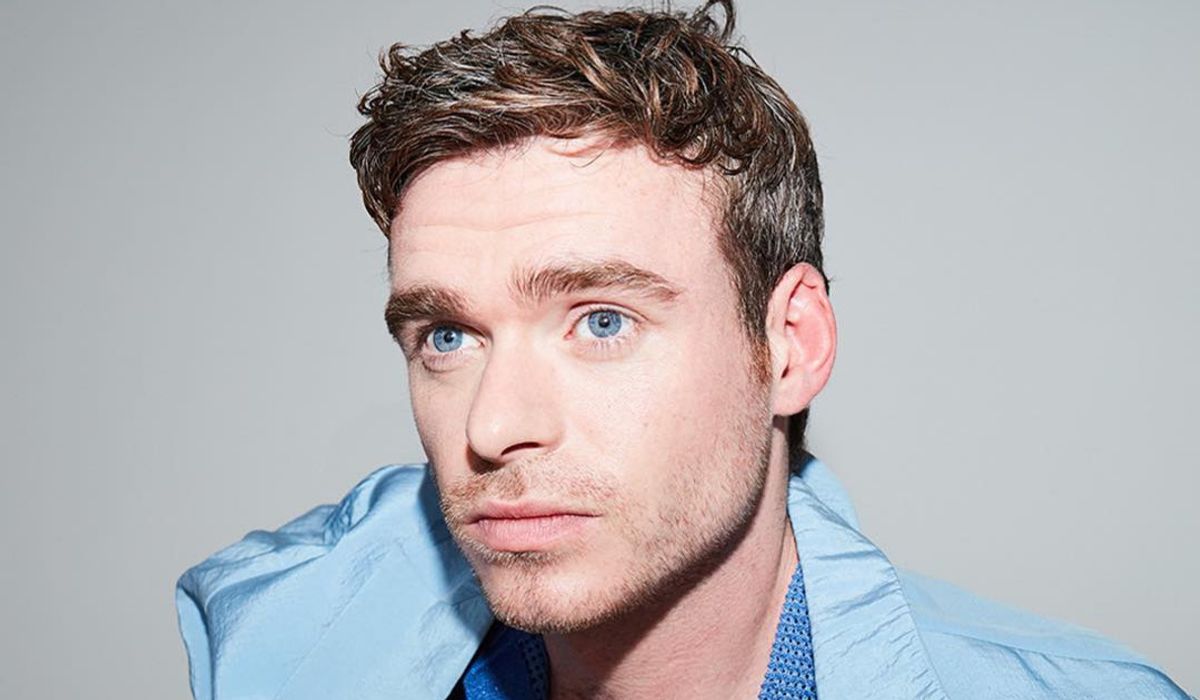 Madden was raised by his mom and dad alongside an older and a younger sister. His dad was a firefighter, and his mom was a teacher. Richard loved the outdoors, and he spent a lot of time in the woods behind the family home. His love for adventure caused him to suffer a few injuries. For instance, he injured his finger while operating his dad's old air pistol and further injured the finger in a skateboarding accident.
Richard started acting at the age of 11 when he landed several TV and film roles. He spent two years out of school due to acting commitments, and when he went back, he found it hard to refocus. Madden found it difficult to study and make friends. He told The Guardian:
"But at school it was different, and I wasn't having a good time with having been on the telly. I'd lost a bit of the joy of it. Acting wasn't good for my life then. It's like the opposite thing to making friends. It's the one thing to guarantee you won't have any."
It was tough for Madden when he returned to school, and he only managed to make a couple of friends. He thinks that his role in Duplicity contributed to people not wanting to associate with him. The students at his school failed to differentiate between Madden and the boy who beat a man to death in Duplicity. Thankfully, Madden found peace and comfort when he took over the school radio. He told Interview Magazine:
"I was absolutely destroyed at school. I kind of retreated with my one or two close friends. I managed to take over the school radio because that was the only room in the building that was soundproof that we young ones had a key to, so we could be in our own little world."
His mom stopped him from fighting a bully who made fun of his weight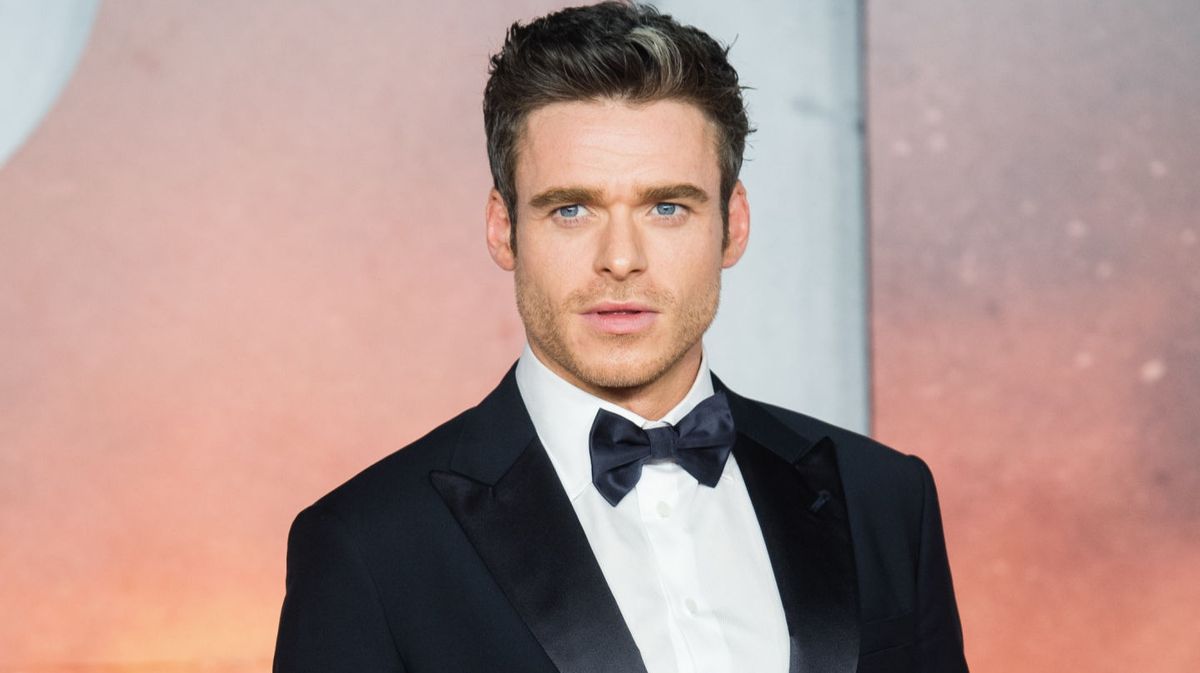 Richard put on weight during his break from school, and as a result, he became a target for bullies at school. Eventually, Madden grew tired of the constant bullying, and he challenged one of the bullies to a fight during lunch break. The fight quickly became a huge deal, and it attracted a huge crowd. Madden went for his target with all the rage that he could muster, but he hadn't planned for his mom's presence at the fight.
Madden's mom restrained Madden as he was about to throw his first punch. Richard told The Guardian:
"I get dragged backwards and slammed on to the bonnet of a Renault 105, this old piece-of-shit car. It's our care. And it's my mum who's grabbed me. She got a flat tire on that street, on that day, saw this crowd of people, went over and saw me. Unbelievable! She went mad: 'What are you doing? Don't you be fighting at school."
The intervention saved Madden from ever fighting in school again. The other students were afraid that his mom would show up. On 26th September 2019, Richard shared a photo on Instagram of himself and his mom taken on his first day of school. He attached the caption:
"#TBT to my first day of school. Equal measures of worry and attitude, not much changed since… Love you mum – STYLE!"