Statistics
Age:

50 years old

Date of Birth:

April 1, 1973

Birth Place:

Castro Valley, California

Horoscope:

Aries

Full Name:

Rachel Anne Maddow

Occupation:

Television presenter, Commentator, Journalist, Author

Height:

5 feet 9 inches (1.8 m)

Nationality:

American

Ethnicity:

Mixed (Lithuanian, Ukrainian, English, Irish)
About Rachel Maddow
Rachel Maddow is the liberal program host of MSNBC's The Rachel Maddow Show. She is also the network's special event co-anchor alongside Brian Williams. Ever since she made her debut on her Air America talk show in 2005, Rachel has been at the forefront of spreading the liberal agenda.
Rachel fearlessly and unerringly talks about local and international issues affecting the US. Maddow is an impressive woman, and she has quite the story. This piece will detail Rachel's upbringing, her sexuality, her passions, the battles she's had to fight to become the successful journalist she is today, and her love life. You will found out that she is not married but she is in a serious, long-term relationship.
A shoulder injury ruined what looked like a promising sports career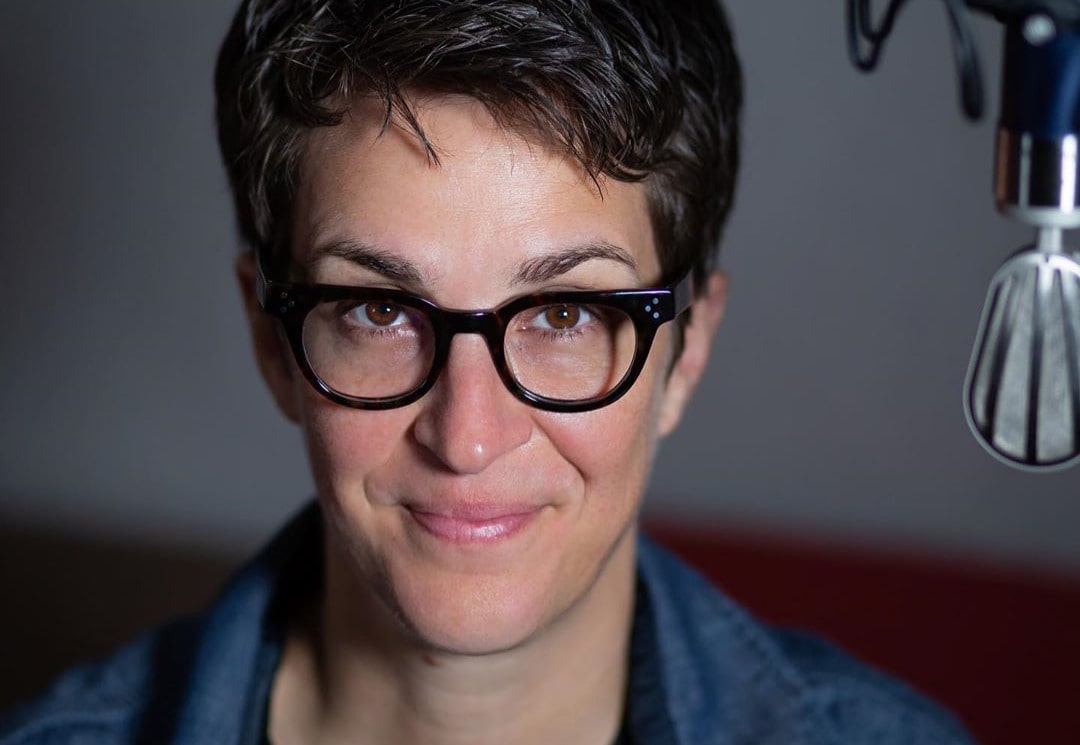 Rachel Maddow was born on 1st July 1973 in Castro Valley, California. Her father was a former Air Force captain who quit to become a lawyer a year before Rachel was born. Rachel's mom was a school program administrator, and she wrote for the local paper. Maddow can trace her roots to the Netherlands, Canada, and modern-day Ukraine and Lithuania.
Maddow was a gifted scholar as a child, and by the age of four, her parents claim that she'd taught herself how to read. She was also a star athlete, and she competed in volleyball, basketball, and swimming in high school. However, she suffered a shoulder injury in senior year that made her rethink a career in sports.
She had a chance to earn a sports scholarship, but she decided against fighting her injuries. She told The New Yorker;
"To get it fixed meant surgery and rehabilitation and starting college a year later. I decided not to get the shoulder fixed – it works perfectly well in regular life – and to go to college right away. Stanford, which had the best teams in the country in my sports, would not have given me an athletic scholarship anyway."
A college newspaper outed her as gay before she told her parents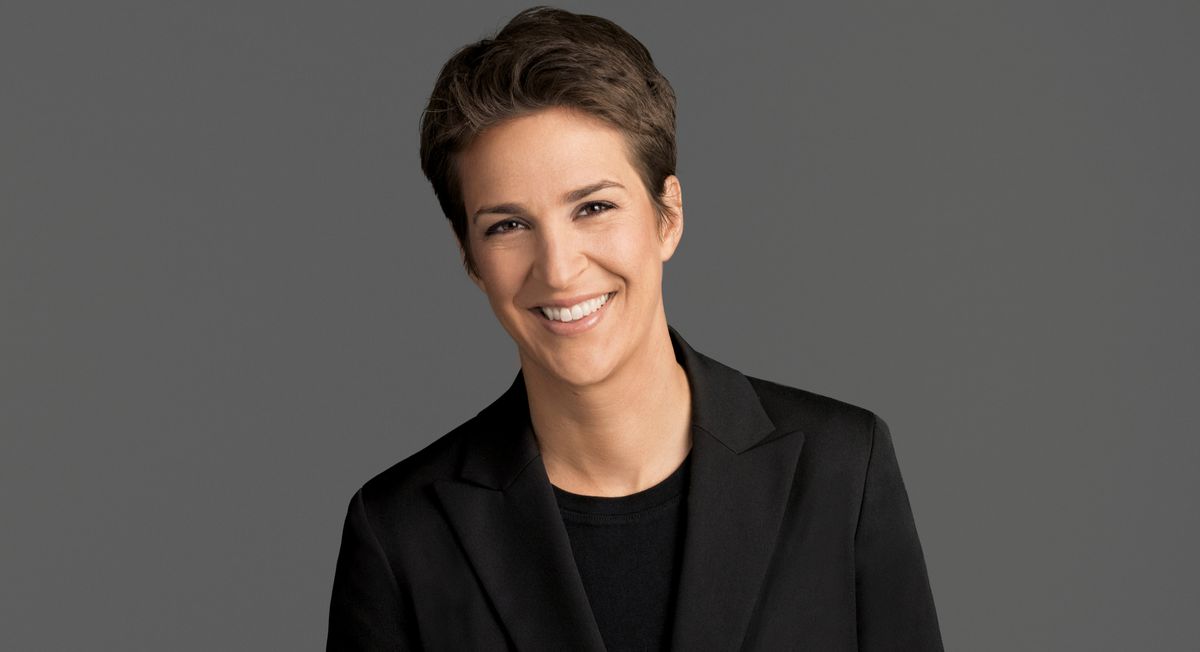 Rachel grew up in a place where being gay was sort of a taboo. Homophobia and racism were the order of the day in Castro Valley. Maddow empathized with gay people even before she knew that she was gay. She told The Guardian;
"I had a very acute sense that something was happening to my people even before I knew I was gay. I was very moved by what was going on. Growing up in the Bay Area as a gay kid was devastating. It defined the world in a very serious way for me, in a life-or-death sort of way."
Rachel found out that she was gay as she moved to Stanford University. She discovered at Stanford that nobody in her 1000-strong class had come out as gay. Rachel then decided to do an interview on the student newspaper with one of her friends who was also coming out. At this time, she hadn't come out to her parents.
Maddow planned to tell her parents the weekend before the paper was supposed to come out. However, the paper came out before the weekend, and the news reached her parents before she could tell them.
It took some time for Rachel's parents to accept her sexuality
The news was difficult for Rachel's family to take. Her parents was especially devastated because Rachel's sexuality went against their Catholic ideals. On a Daily Beast column, Rachel outlined three reasons why her parents were upset at her;
"First of all, they were having to deal with the fact that I'm gay. Second of all, they were having to deal with the fact that I was gay in the newspaper. And third of all, they were having to deal with the fact that they've raised some sort of horrific, callous rug rat who would tell the student paper before telling her family."
Rachel's parents eventually accepted her for who she was, and they are now on good terms. According to Rachel, her family's strong Catholic ideals helped them get over her being gay. She continued;
"But I actually think that having a really strong faith is part of the reason they got over it – despite Catholic teaching being very antigay. Having a faith tradition was helpful for them and gave them the strength to get over this difficult thing."
Rachel's first monogamous relationship was with her current partner Susan Mikula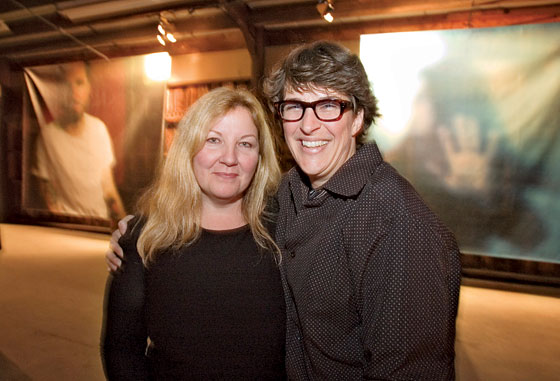 After earning a degree in public policy from Stanford, Rachel earned a Rhodes scholarship to pursue her postgraduate studies at Lincoln College. She stayed in Lincoln up to 1999 and came back to America to complete her thesis. Rachel did odd jobs in Massachusetts to make ends meet while working on her paper.
It was in the course of one of those odd jobs that she met Susan Mikula. Susan, a photographic artist, had just bought a run-down house, and she needed help sprucing it up. Rachel talked to The Guardian about meeting Susan for the first time;
"I drove out there, she answered the door, and it was love at first sight. I had never had a monogamous relationship. I had never wanted to. But this was different. We both had to extricate ourselves from other things. Fortunately it was mutual."
Rachel drives to Massachusetts every weekend to spend time with Susan. Even though the couple has been together for a long time, they do not have wedding plans. Rachel continued;
"I believe in the right. I just don't think you have to exercise it. I like the idea of a subculture. I'm not a weddings person."
Rachel has battled cyclical depression since puberty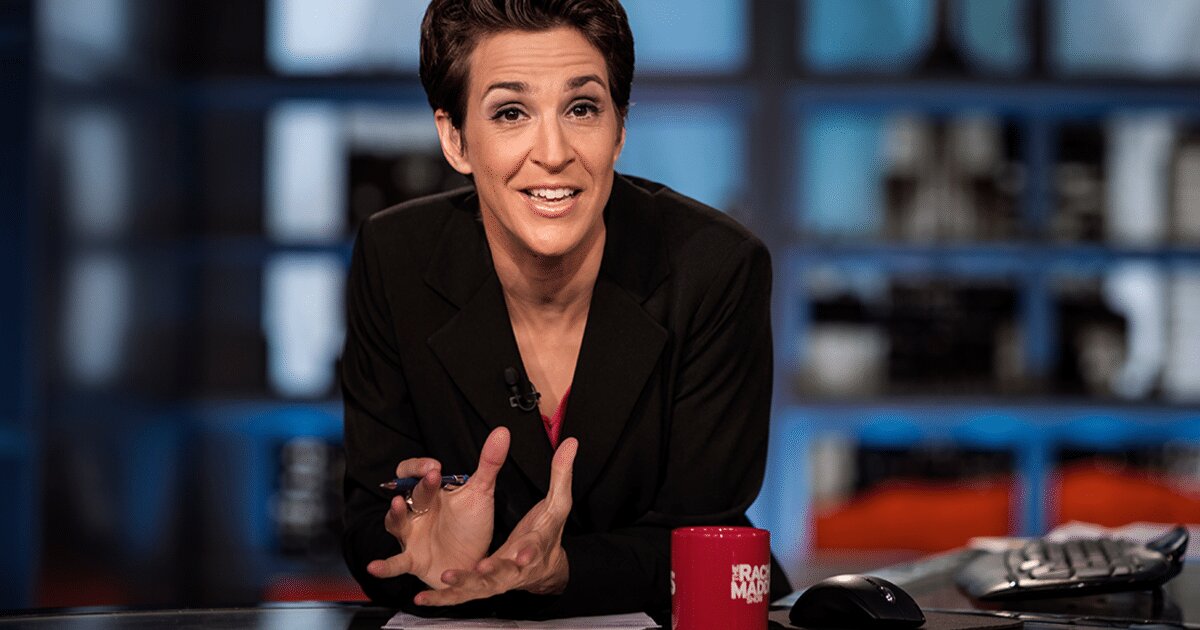 Rachel found out that she had cyclical depression at the age of 12, and she has struggled with it ever since. The depression doesn't take away the joy Rachel finds in work and in being who she is, but it's something that she has to deal with regularly. She told National Public Radio;
"That's something that has been a defining feature of my life as an adult. It's manageable. But it's real. And it doesn't take away from my joy or my work or my energy, but coping with depression is something that is part of the everyday way that I live and have lived for as long as I can remember."
Rachel turns to Susan for help and encouragement whenever she is depressed. Sometimes, Susan notices that the depression even before Rachel. Maddow told CBS Sunday Morning;
"She will say, 'You're depressed'. Just being able to identify it and then knowing that it's not gonna be forever and that it will pass and that it will ease at some point helps."
She previously claimed that her looks and sexuality hindered her career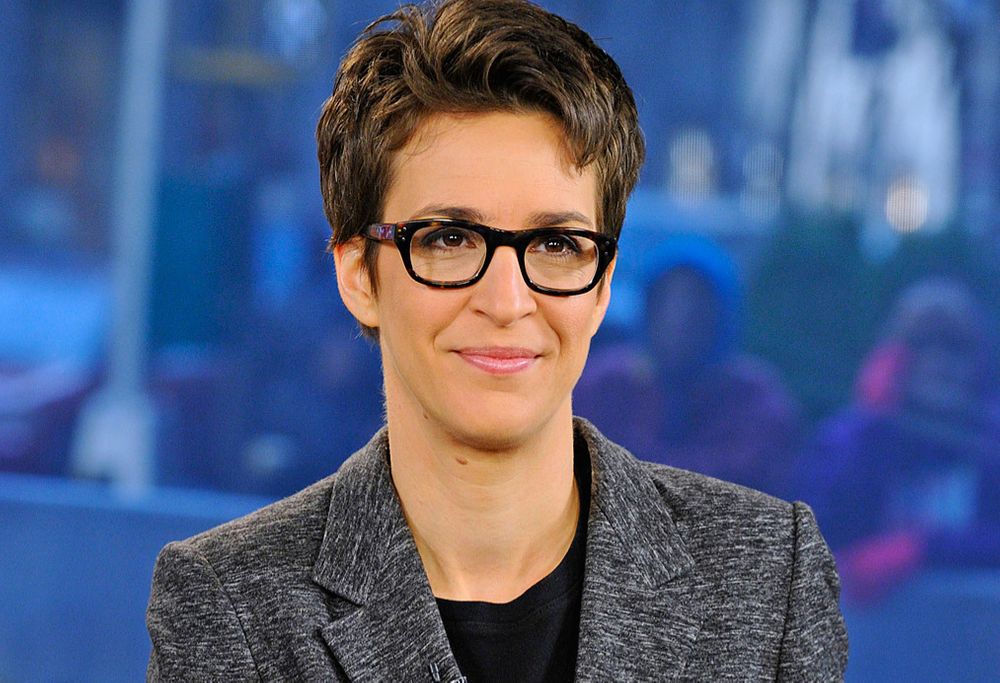 After Rachel came out when she was 17, she had no intention of ever hiding her sexuality again. Maddow didn't feel the need to hide even when she started working with the media. According to her, it would have looked strange if she hid.
However, after a spell in the industry, she felt that her sexuality hindered her advancement as a journalist. According to The Guardian, she said;
"I'm a big lesbian who looks like a man. I'm not Anchor Babe and I'm never going to be. I one hundred percent believe that the reason I have not gone further in television is not only because I'm gay but because of what I look like."
Rachel became an instant favorite of the fans after making her breakthrough on television. People loved that she was gay and that she didn't look like other hosts and anchors on television. She talked to The Guardian about why she thought people listened to her;
"It's true. I am unusual-looking person. Maybe people tell themselves: 'Well, she isn't getting by on her looks, for sure. Maybe she's got something to say.'"
She is loved and hated in equal measure in the US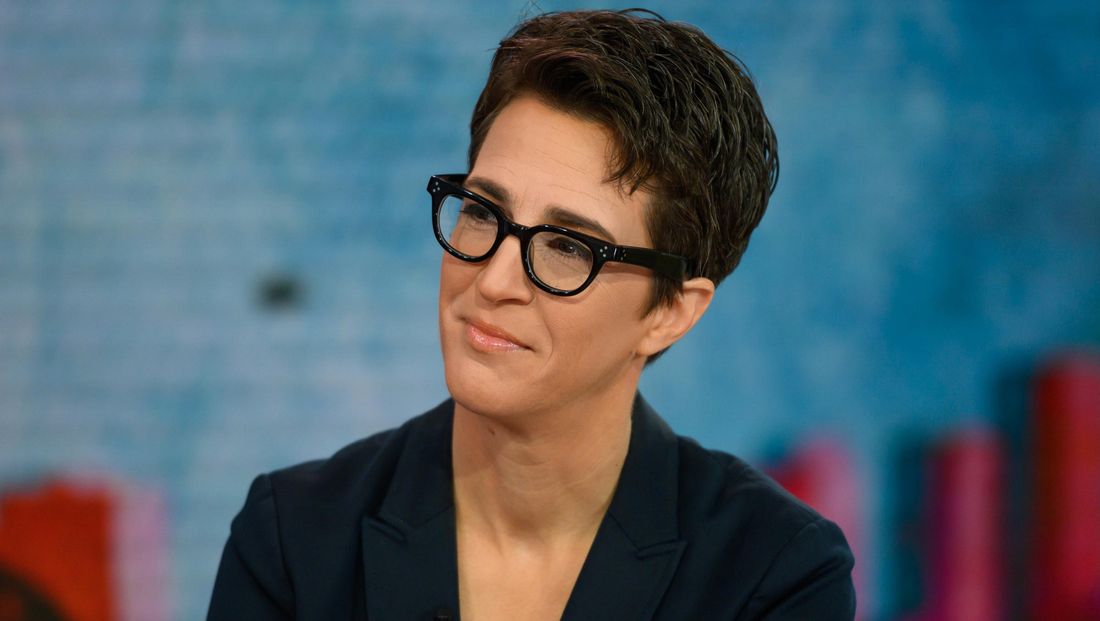 Rachel has commanded the love of her viewers since she started making appearances on television. An article on The Nation described the love some people felt for Rachel in the following words;
"No kidding. Love is too weak a word to describe how some people feel about Rachel Maddow. They lurve her, loave her, luff her."
The love continues to this day, and she is now viewed by liberals as a useful weapon against Donald Trump's presidency. Her stock has grown among liberals since Trump took over, but it has dropped massively among members of the far-right. However, Maddow says that she is fueled by the hate. She recently told The Guardian;
"Bring It. Your hatred makes me stronger. Come on. Give me more. I love it!"
She once took a break from electoral politics to participate in AIDS activism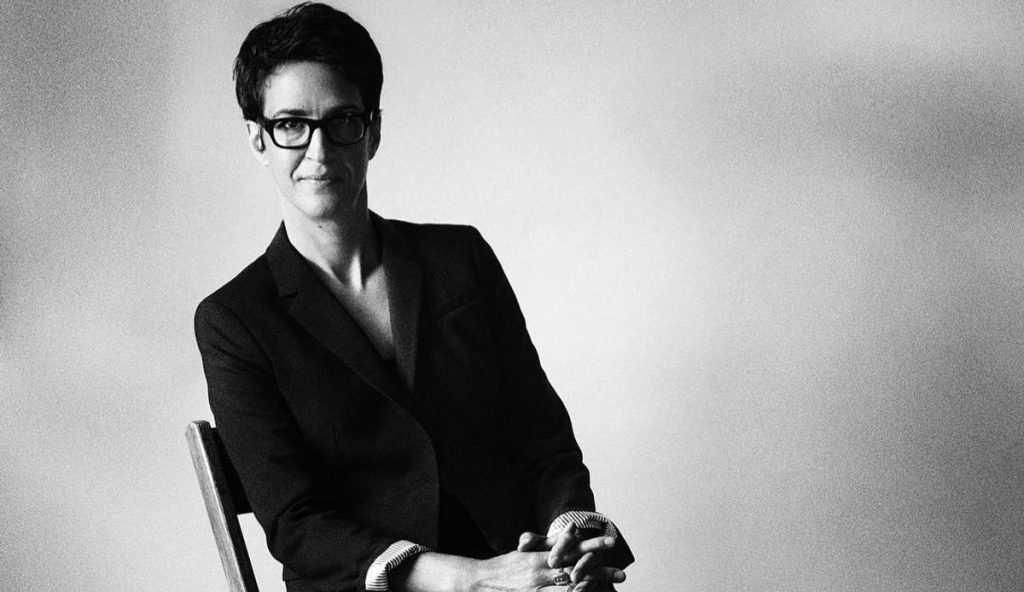 Rachel started AIDS activism several years after the first cases of the virus were reported. The neighboring area of San Francisco was hard hit by the epidemic, and so Rachel decided to help. She talked to The New Yorker about those hard times;
"We were taking this overwhelming, maddening, depressing, very sad thing that my community and my city were going through and figuring out what pieces of it we could bite off and fix, finding winnable fights in something that felt like a morass and was terrible."
Rachel worked for an AIDS Charity during her time at Oxford. Her thesis tackled AIDS and health care reforms in American and British Prisons. She cared about it so much that she put aside her political interests to fight against the AIDS epidemic. Rachel told The New Yorker that she supported anyone who promised to invest in the fight against AIDS. She said;
"That was the closest I came to having an electoral-politics impulse. I didn't have strong feelings about Republicans and Democrats. In some ways, I still don't."