Statistics
Age:

39 years old

Date of Birth:

June 6, 1980

Birth Place:

Minneapolis, Minnesota, US

Horoscope:

Gemini

Full Name:

Peter Brian Hegseth

Occupation:

TV Personality, Veteran, Military Officer

Height:

6 feet 0 inches

Nationality:

American

Ethnicity:

White

Marital Status:

Engaged (Jennifer Cunningham Rauchet), Divorced (Meredith Schwarz, Samantha)

Children:

4 (Boone, Gunner, Rex, and Gwen)

Education:

Harvard University, Princeton University, Forest Lake Area High School
About Pete Hegseth
Pete Hegseth is a popular TV personality best known for his contribution as the co-host of the Fox & Friends Weekend TV program on the Fox News Channel.
He is also a well-known senior political analyst and has made multiple TV appearances in channels such as; CNN, MSNBC, and Fox News Channel.
Hegseth is a former military officer and has served in Afghanistan, Cuba, and Iraq. During his time in the military, he received several Awards including; a Bronze Star Medal, a Combat Infantryman Badge, and two Army Commendation Medals.
He takes a keen interest in politics and has served as the executive director of Vets for Freedom until the year 2012.
Recently, he was in consideration to head the U.S. Department of Veterans Affairs under President Donald Trump administration. However, major veteran's groups objected and David Shulkin was selected in his place.
Read on to know more details and facts relating to his personal life, affairs, children, career, bio and much more!
Pete Hegseth's Bio & Early life
He was born as Pete Brian Hegseth on 6th June 2008, in Minneapolis, Minnesota, USA. He holds the American Nationality and belongs to the North American Ethnicity.
He has been raised alongside a brother named Philip Hegseth by his parents Panelope and Brian Hegseth in Forest Lake, Minnesota.
To overview his education, Pete Hegseth attended the Forest Lake Area High School in Forest Lake Minnesota. Afterward, he enrolled at Princeton University and graduated in 2003 with a Bachelor of Arts.
While a student at Princeton, he was the editor of the Princeton Tory – which was a conservative student-run publication.
In 2013, Hegseth received a Masters in Public Policy from Harvard University.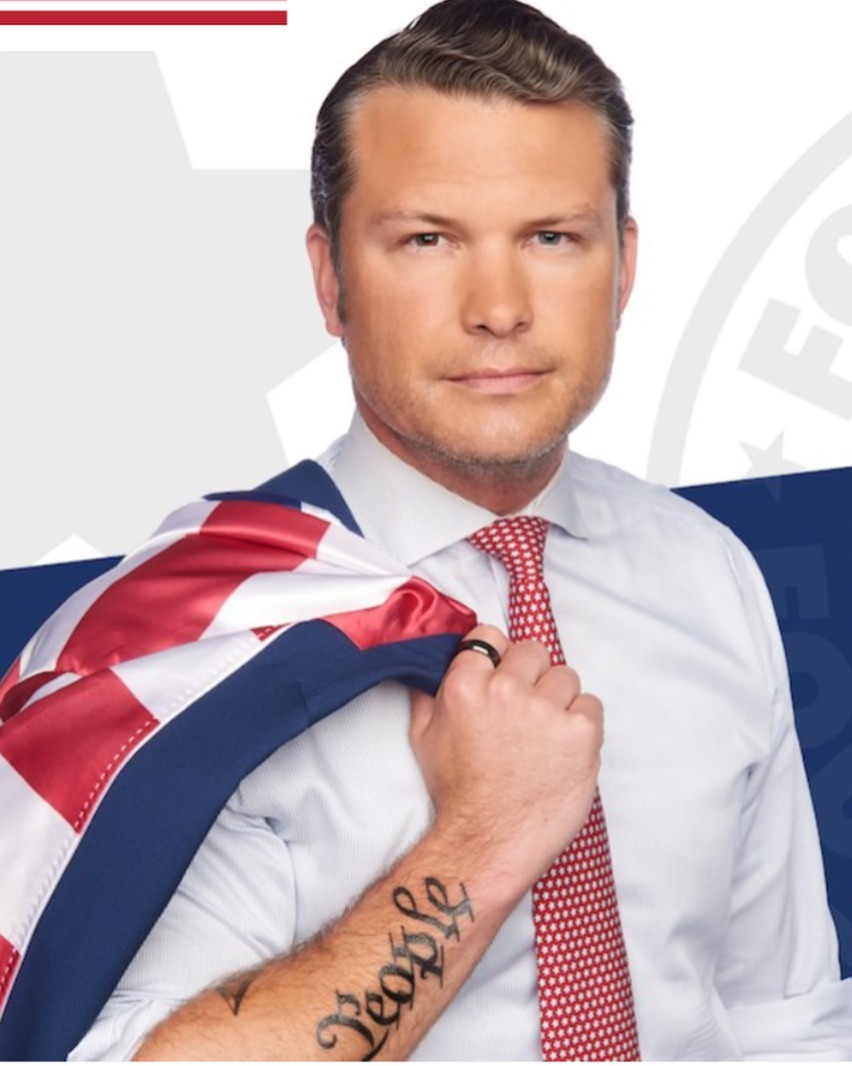 Pete Hegseth's career Professional Life
Military and political career
After his graduation from Princeton University in 2003, Hegseth joined Bear Stearns as an equity markets analyst. He was then commissioned as a reserve infantry officer into the U.S. Army National Guard, where he served as an infantry platoon leader in 2004.
Hegseth was awarded the Army Commendation Medal shortly after his return from Cuba. He then volunteered to serve in Baghdad and Samarra where he held his position as an infantry platoon leader. Besides that, Hegseth also served as a civil-military-operations officer during his time in Samarra.
He also served in Iraq and was awarded the Bronze Star Medal, Combat Infantryman Badge, and another Army Commendation Medal.
Upon his return from Iraq, Hegseth joined the corporate world and has managed to set up a successful career in media and politics.
Shortly after his return from Iraq, Pete Hegseth joined and worked briefly at the Manhattan Institute for Policy Research until the year 2007.
Afterward, he joined the Vets for Freedom (which advocated for a stronger troop presence in Iraq) – where he worked as an executive director until 2012.  He formed the Political action committee MN PAC in the same year.
Hegseth participated in the 2012 senate campaign Republican nomination in Minnesota but lost to the Republican Party primary named Kurt Bills.
In the course of his political career, Pete Hegseth participated in a series of more political activities which helped propel his popularity further.
He has served as the executive director for Concerned Veterans for America – an advocacy group funded by the billionaire Koch brothers. It was created with the sole purpose of advocating for greater privatization of the Department of Veterans Affairs (VA). According to his Linked-in profile, Hegseth left the group in 2015.
During the 2016 Republican Primaries, Hegseth backed Marco Rubio, Ted Cruz, and Donald Trump.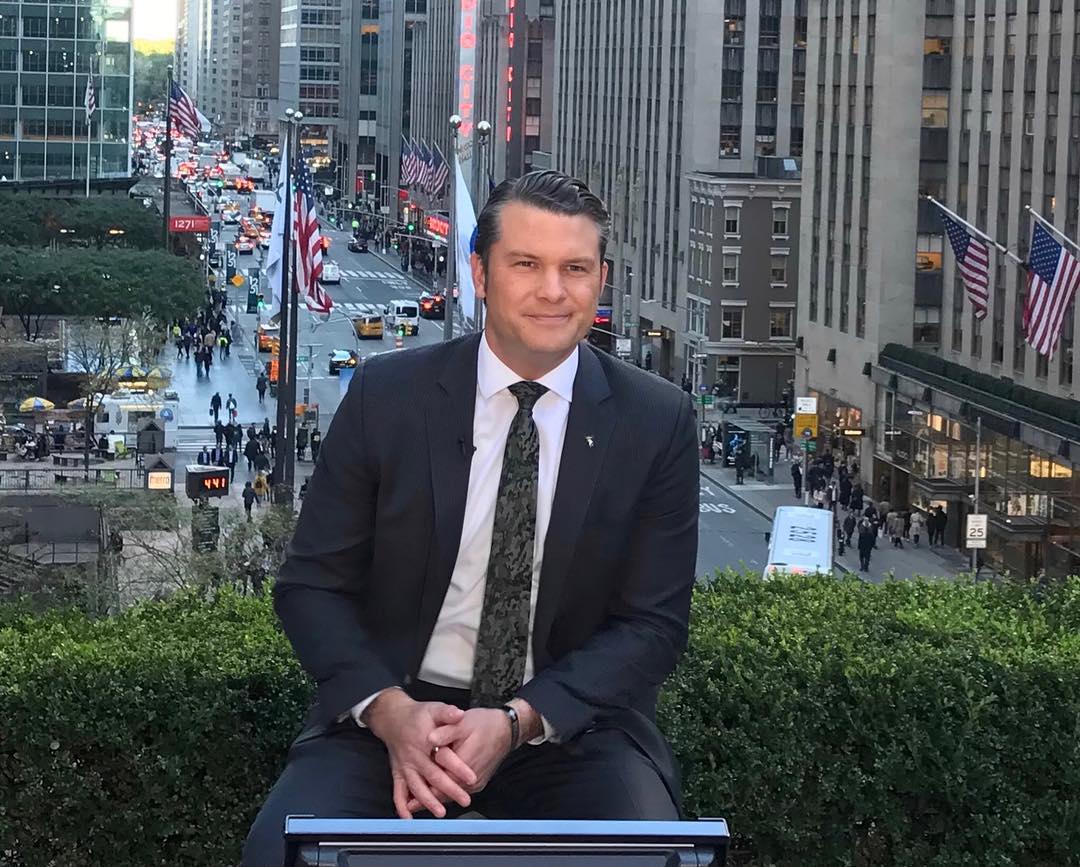 Media Career
Following his previous successful career in military and politics, Pete Hegseth has often been approached by various media platforms to voice his opinion in discussions relating to these fields.
He has made multiple television appearances on the Fox News Channel, MSNBC, and CNN. He is also a contributing member of National Review Online and a term member of the Council of Foreign Relations.
Hegseth has written editorials for The Washington Post, New York Post, The Wall Street Journal, and The Washington Post.
After joining Fox News as a contributor in 2014, it wasn't long before Hegseth was able to establish himself as a renowned personality on the platform.
In September 2017, he was given the chance to interview president Donald Trump. He, however, received criticism for allowing Trump to make false claims without challenging him – which led to the confirmation of the previous speculations that he was a strong Trump supporter.
In May 2018, he attacked The New York Times for not covering a story about the capture of 5 ISIS leaders. Incidentally, it was not the first time he had been seen attacking the media. He had previously attacked the media, Democrats and Special Counsel Robert Mueller's investigation into Russian interference in the 2016 election.
Controversies; The Axe-throwing incident
Being a popular media personality comes along with some setbacks, and public scrutiny happens to be one of them. On 14th June 2015, Pete Hegseth was faced with a minor controversy when he threw an axe an injured drummer SFC Jeff Prosperie of the West Point Hellcats.
It was during Fox & Friends – a live broadcast he was Co-hosting, and was reportedly supposed to throw a lumberjack axe at a wooden target. Instead, the axe hit the drummer across his right elbow.
It was a minor incident and Fox assured the public that there would be no further axe throwing while the service members were performing behind the target.
Pete Hegseth's Personal life – Relationship, wife, children, and Family
Even with his successful careers, Hegseth has not been so lucky with relationships. He has been in two failed marriages and has reportedly been involved in extra-marital affairs.
Hegseth first married in 2004 to Meredith Schwarz. Their marriage lasted for 5 years before they parted ways in 2009. They had no children in the course of their marriage.
He married his second wife, Samantha in 2010. Initially, the couple seemed to have been enjoying a blissful relationship and was even blessed with three sons in the course of their 7 years marriage.
His sons Boone, Gunner, and Rex live in Minnesota and go to the Liberty Classical Academy.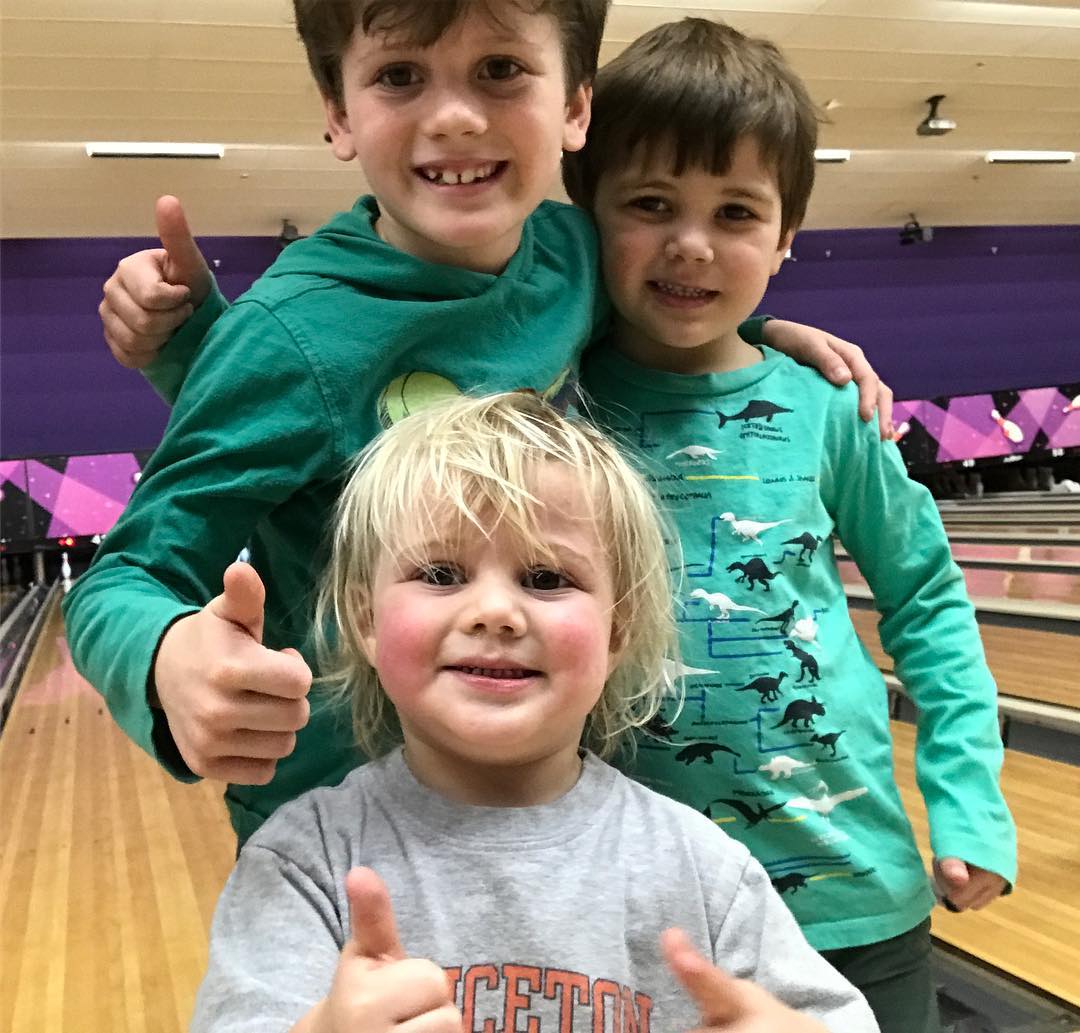 In August 2017, Hegseth had a fourth child Gwen, – a daughter from his affair with Fox Executive Producer Jennifer Cunningham Rauchet. Hegseth and Samantha divorced later that year.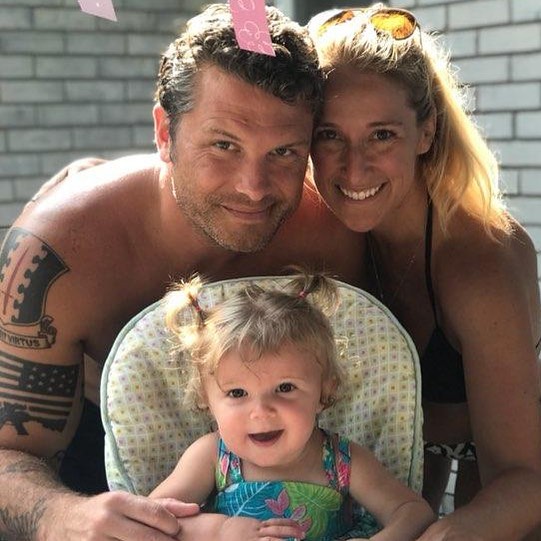 It was not until in June 2019 that he proposed to Jennifer Cunningham with an engagement ring – the two have been happily engaged.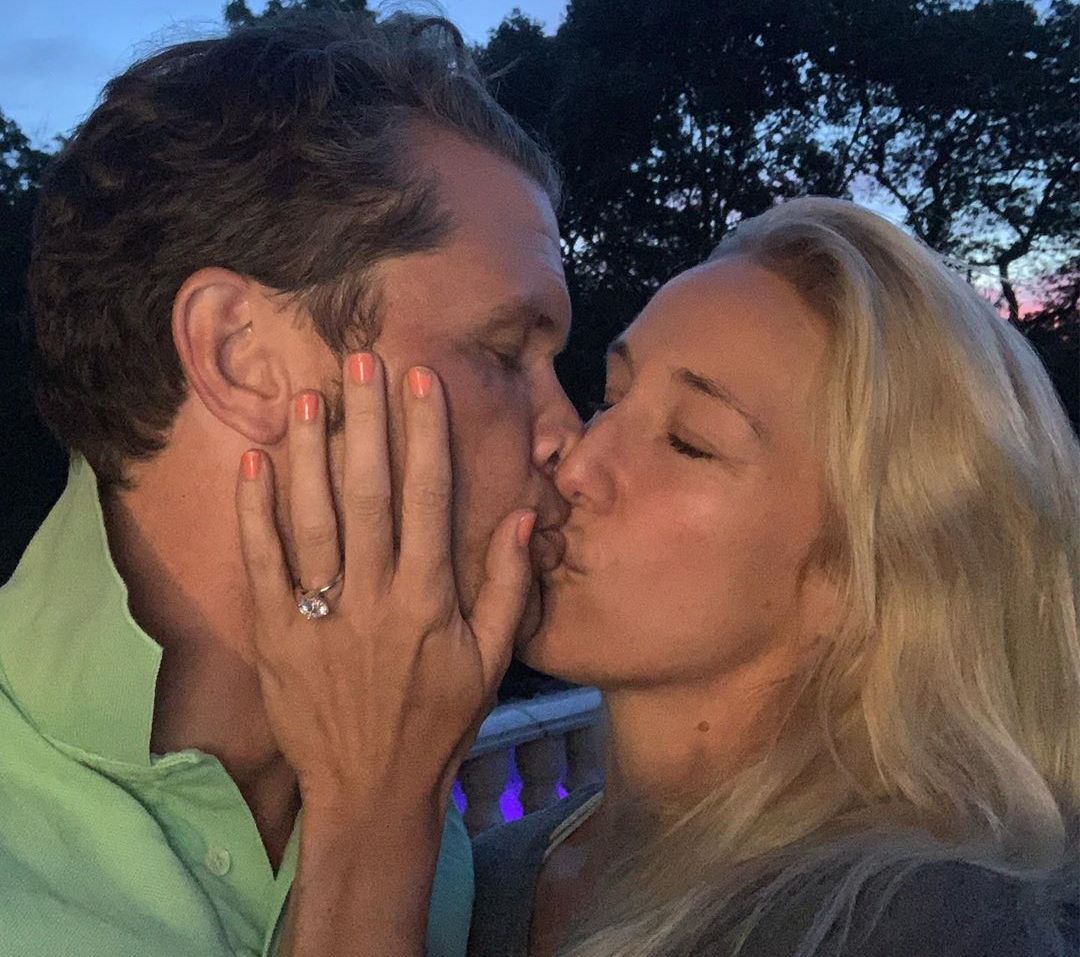 Pete Hegseth's Net Worth
Following his illustrious career, Pete Hegseth has been able to amass himself a notable net worth.
His career as a Fox News channel contributor is estimated to give him an annual salary of at least $102, 000. In 2017, he published his book titled Arena: Good Citizens, a Great Republic, and How One Speech Can Reinvigorate America.
His previous careers in military, politics and his present media career is believed to have left him with a hefty net worth of more than $3 million.
Also Read: Kay Adams – Bio, Height, Husband, Net Worth And Early Life