Statistics
Age:

43 years old

Date of Birth:

June 6, 1980

Birth Place:

Minneapolis, Minnesota, US

Horoscope:

Gemini

Full Name:

Peter Brian Hegseth

Occupation:

TV Personality, Veteran, Military Officer

Height:

6 feet 0 inches

Nationality:

American

Ethnicity:

White

Marital Status:

Married (Jennifer Cunningham Rauchet), Divorced (Meredith Schwarz, Samantha)

Children:

4 (Boone, Gunner, Rex, and Gwen)

Education:

Harvard University, Princeton University, Forest Lake Area High School
About Pete Hegseth
Pete Hegseth defines what it means to be controversial. Hegseth is an opinionated political contributor and a fierce defender of his conservative ideologies. Hegseth has seen it all, with his ideologies based on his experiences and a strong desire to see America prosper.
Hegseth is hated and loved in equal measure by the American populace. He is never far away from his next controversial moment or statement. Keep reading to find out more about Pete Hegseth.
He is a former basketball player and Army veteran
Pete Hegseth was born on 6th June 1980 in Minneapolis, Minnesota. He attended the Forest Lake Area High School before moving to Princeton University to study arts. Pete started his political journey at Princeton, where he was the publisher of student-run publication The Princeton Tory.
Hegseth was very active in sports because of the training he received from his dad. Pete's dad was a high school basketball coach, and he made basketball training a daily routine. Hegseth was pretty good at basketball, and he led his high school team to the Minnesota state tournament. He set the record for career three-pointers, but it was later broken by his younger brother. He went on to play for four more years at Princeton.
After leaving Princeton, Pete became an equity capital markets analyst, and he was also commissioned as an infantry officer into the U.S. Army National Guard. His unit was posted to Guantanamo bay in 2004, and he served as an infantry platoon leader. He won the Army Commendation Medal for his service at Guantanamo bay.
Hegseth later volunteered to serve in Baghdad and Samarra as an infantry platoon leader and civil-military operations officer, respectively. His service at Iraq yielded a Combat infantryman Badge and a Bronze Star Medal.
He is a former veteran group leader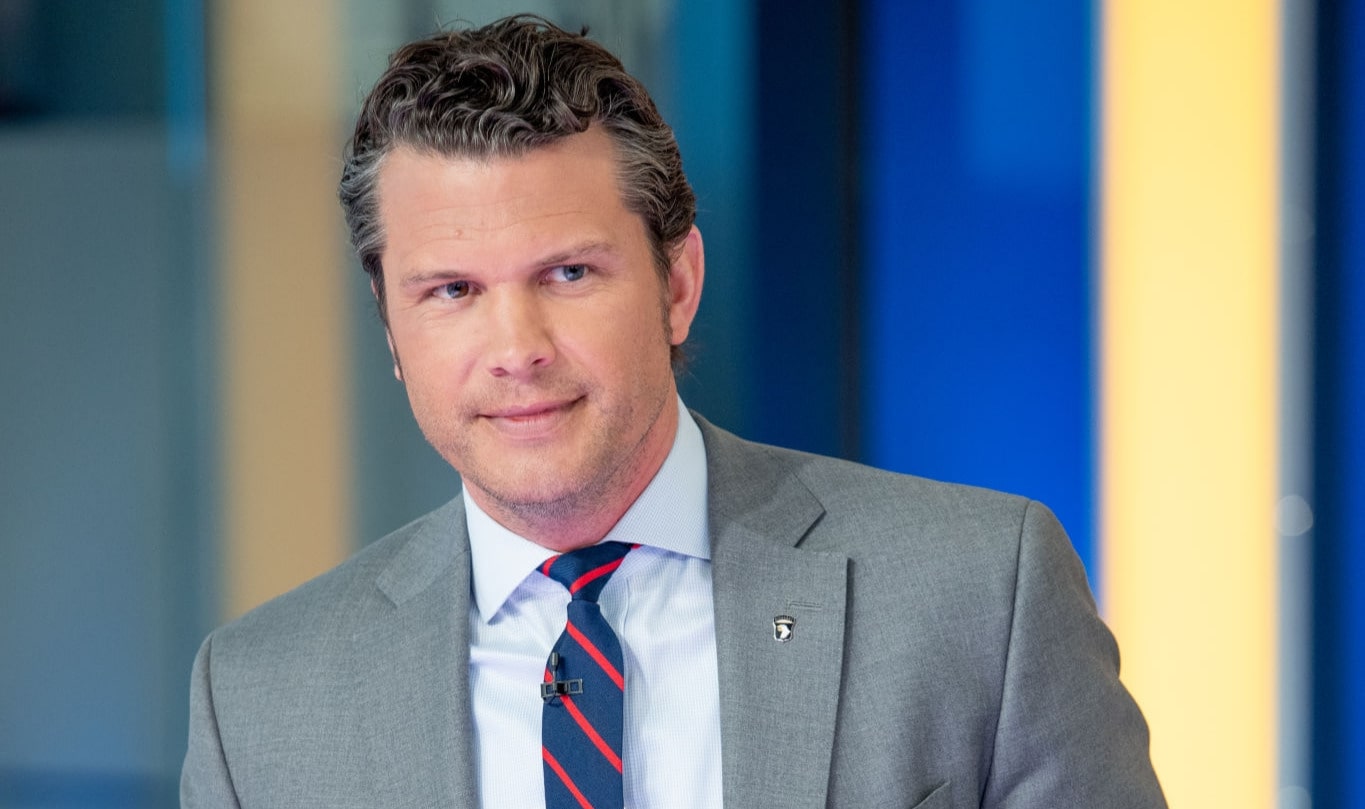 After leaving Baghdad, Pete briefly worked for conservative think tank Manhattan Institute for Policy Research, before leaving to work as executive director for Vets for Freedom. The political action committee consisted of Iraq and Afghanistan veterans, and it promoted staying in Iraq until the achievement of total victory.
The group was allegedly non-partisan, but it was typically associated with Republican candidates. He worked there for five years before moving on to become CEO of Concerned Veterans of America. Hegseth was lauded for increasing the group's influence among Republicans, even though the group was reportedly bipartisan.
The group was funded by the Koch brothers and other conservative activist organizations. Hegseth stepped down as CEO in 2015 after a reported disagreement with the group's financial backers. A couple of years later, he was involved in another controversy after it was reported that Concerned Veterans for America hired his brother and paid him a significant amount between 2016 and 2017.
Hegseth defended himself by stating that private entities weren't prohibited from hiring family members.
He has emerged as a strong President Trump supporter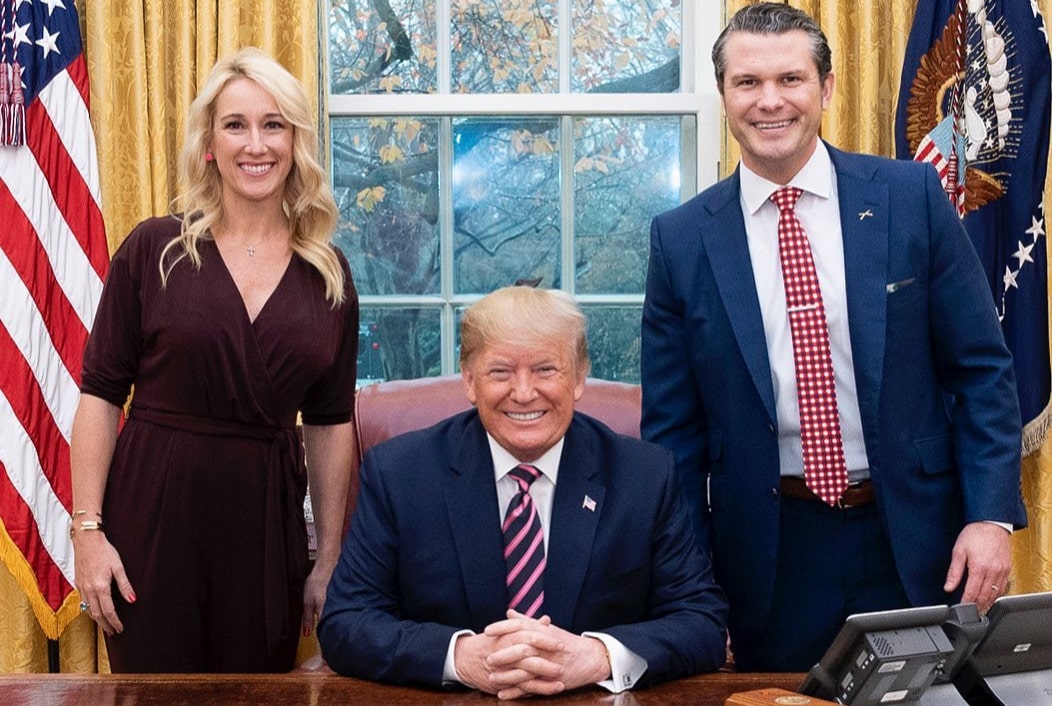 Hegseth's first foray into the political world came in 2012 when he ran for the Republican nomination for the Minnesota Senate seat. He withdrew before the Republican primary in August 2012. Pete joined Fox News as a contributor in 2014, and he went on to make multiple appearances on the FOX News Channel, MSNBC, and CNN. Pete is the current co-host of Fox & Friends.
In 2016, Pete backed Marco Rubio, Ted Cruz, and finally, Donald Trump. He went on to attack anti-Trump media, Democrats, and Special Counsel Robert Mueller for his investigation into Russian interference in the election.
In 2017, Hegseth interviewed President Donald Trump in a controversial, one-sided interview. Pete allowed President Trump to make false accusations by failing to press him on various matters. A column on The Washington Post stated the following about the interview;
"… interview was notable for one reason: a viewer who got most of his views from Fox heard only scant details about the contents of Cassidy-Graham. As with the previous attempts to partially repeal the ACA, the bill was covered less for its substance than as a question of whether Republicans could deliver a 'win' on a key issue."
President Trump considers Pete a close ally, and he often consults him for advice on various issues. For instance, it was reported that Trump called on Pete's advice when he was considering granting pardon to US military service members charged with war crimes. Trump pardoned three servicemen, and it is believed that Pete had a huge role to play in the matter.
Fox News reportedly reprimanded Pete for his repeated appeals to Trump about the issue. Pete benefits from his close relationship with Trump, and he has twice been considered for the job of Secretary of Veteran Affairs.
Pete defended the Donald Trump supporters who stormed the U.S. Capitol
The Capitol riots in early January 2020 met almost universal condemnation. However, some like Pete Hegseth opined that the riots had justification, and that the rioters had legitimate concerns. During an appearance on Fox and Friends, Pete defended the insurrectionists and echoed one rioter who reportedly told him:
"I am a born-again American. I have been reawoken to the reality of what the left has done to my country. This is not Donald Trump only. This is what he has exposed."
Hegseth stated that the rioters were not conspiracy theorists, but rather people that love 'freedom' and 'free markets.' "I frankly wasn't surprised by what happened yesterday," Pete said. "I am not saying it's OK, but I wasn't shocked. I recognize that people feel like the entire system is rigged against them."
As expected, Pete received plenty of backlash for his comments.
He accidentally threw an axe at West Point Band drummer Jeff Prosperie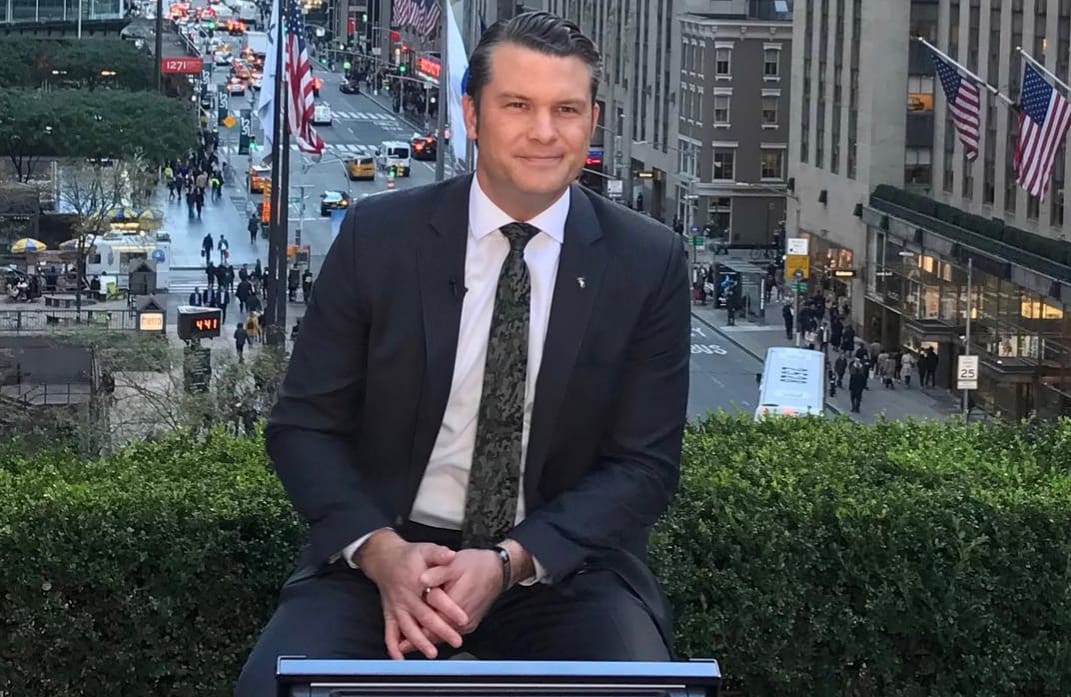 Shortly after joining Fox News, Pete was involved in promoting an upcoming segment about the Stihl Timbersports Series. During the promotion, Pete was supposed to throw a double-bit lumberjack ax at a wooden target.
It went all wrong when Pete overshot the target and hit Jeff across the right elbow. The ax didn't cause much damage, but Jeff suffered minor cuts from the ax as it tumbled after the impact. After that incident, it emerged that the band was not aware that there would be ax-throwing while they were performing. Jeff wrote on a Facebook post after the incident;
"My leadership told me they were told there would be no axe throwing. I think the anchor person went rogue and decided to throw it."
Jeff reportedly refused Fox News' offer to pay for the treatment, but he later went on to sue Pete and Fox News for the incident.
Pete was inspired by President Teddy Roosevelt in his book In the Arena
Pete's book, In the Arena: Good Citizens, a Great Republic, and How One Speech Can Reinvigorate America, was published in 2016 by Simon and Schuster. Hegseth claims to have been inspired by President Teddy Roosevelt's ideology about active participation in government to make democracy work.
Hegseth told Fox News Insider; "… I worked on it mostly from 4am to 8am each day before going to work. I wrote it as a call-to-arms to reignite American citizenship at home and restore American power abroad, using Teddy Roosevelt's famous 'Man in the Arena' speech as inspiration. In order to save America for the next generation, I believe we need to raise gritty kids who love their country and are willing to fight for what they believe in."
He has been in three marriages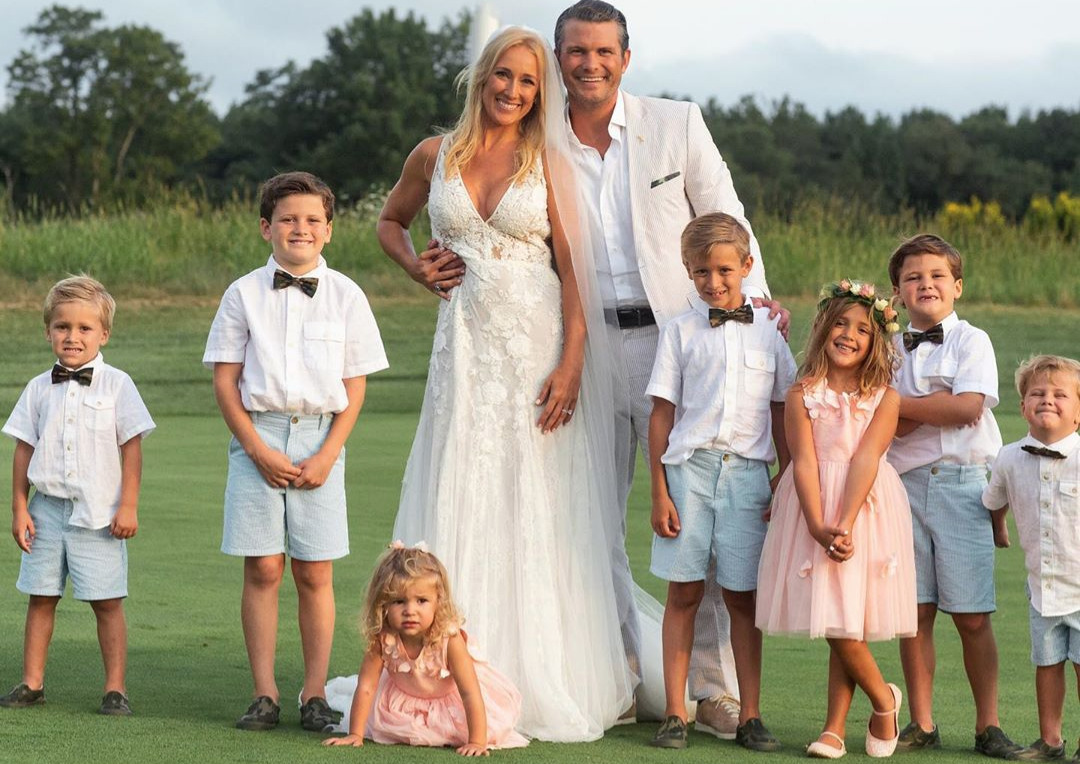 Hegseth has been a bit unlucky with his relationships over the years. He has been divorced twice, and he has engaged in a public extramarital affair.
Pete married Meredith Schwarz in 2004, and the marriage lasted 5 years. He went on to marry Samantha Deering in 2010, and they looked to be having a happy marriage. They had three sons in a marriage that lasted seven years.
The marriage ended after it was discovered that Pete was having an affair with Fox executive producer, Jennifer Rauchet. The affair led to the birth of Pete's daughter in August 2017. Pete divorced Samantha in August 2017 and went on to have a relationship with Jennifer. Pete has four kids, and one of his favorite pass times is bowling with the kids. He told Fox News Insider;
"I bowled sparingly as a kid, but in the past few years I have found it to be an excellent way to entertain, engage, and feed my kids. I mean, what's better than fun, friendly, family competition, copious amounts of lemonade and beer (for the adults) and bowling alley pizza."
Pete proposed to Jennifer in June 2019, and they got married in August 2019. The marriage ceremony happened at Trump National Golf Club Colts Neck in New Jersey.
He was recently banned on Twitter for posting screenshots of a terrorist manifesto
Pete was allegedly banned on Twitter for posting the manifesto of Pensacola shooter Mohammed Alshamrani on Twitter. Alshamrani was responsible for the death of three people when he opened fire at Navy Station Pensacola. Hegseth posted screenshots of Alshamrani's social media accounts, which showed anti-Israel posts and a quote from Osama bin Laden.
Hegseth claimed via an Instagram post that he was banned for posting Alshamrani's manifesto. He stated;
"I was BANNED from @twitter – because I posted a screen shot of the terrorist from Florida tweeting his Islamist motivations. That's it, a screen shot of a terrorist in his own words. If they can ban me, they will ban anyone. We need to fight back. Heck, I posted the terrorist screen shot on this post too, so stay tune for @instagram banning me too."
He then added that he will not 'back down from the Leftist tech mob.' Hegseth has rejected calls from Twitter to delete the controversial tweet. According to The Washington Reporter, Hegseth said;
"If Twitter can ban me for this, they can ban anyone for anything. I fought terrorists on the battlefield, and now I'm fighting for free speech (and against political correctness) to expose radical Islamist views. People deserve to know. I will not delete the tweet, and plan to fight this."