Statistics
Age:

18 years old

Date of Birth:

December 13, 2004

Birth Place:

Philadelphia, PA

Horoscope:

Sagittarius

Full Name:

Matthew Grau

Occupation:

Rapper

Height:

5ft

Nationality:

American

Ethnicity:

White
About Matt OX
If you are a great Hip-Hop fan, you are likely to have come across Matt Ox trending rap videos. The phenomenal 12-year kid is taking the Hip-hop industry by storm with his songs recording over 10M plays on Sound Cloud.
Matt Ox is best known for his single 'overwhelming' which went viral after its release. The song garnered millions of views, a huge achievement for a 12-year-old new in the industry.
It is hard for such young talent to go unnoticed. The young viral rap star has been to the studio with various Hip-hop superstars, Lil Yachty and Lil Pump included!
Matt Ox has recently teamed up with XXXTENTACION for a new track called '$$$.'
Childhood And Background
Matt was born on 13th Dec 2004, in Philadelphia, Pennsylvania, in the United States. He has grown up in Lawncrest neighbourhood of Northeast Philly. His original name was Mathew Grau, but it's clear he prefers 'Matt Ox.'
Unlike most kids, Matt was not so lucky to be raised by both parents. His single mom, Laurel raised him after his father committed suicide a short while after Matt's birth.
Despite being creative, Matt was never a big fan of academics. He, however, portrayed a love for music from a very young age. This seems to be supported by the fact that his mother and aunt were great Kendrick Lamar and Eminem fans. Today, Matt is still a huge fan of Eminem and Kendrick Lamar.
Matt Ox was already writing his own songs at the age of 5. His mother seeing the great potential supported him until he was old enough to consider music as his career.
Determined to start his own career, Matt did odd jobs to save for a microphone. With $120 from his job savings, he bought his first microphone and started using her mother's MacBook Pro laptop record his first songs.
On Jan 2017, Matt released his first album 'Single Penny.' Today, he has done collabos with various artist rappers such as Lil Tracy, Chxpo and Swami Mags.
Matt Ox Rise To Fame And Career
It was not a straight highway to his success. Matt Ox wrote and recorded several tracks before becoming a famous social-media personality. He uploaded most of his tracks on SoundCloud but later deleted them all after realising they weren't as 'flawless' as he would have wanted them to be.
With the mentor-ship from his uncle who was a small-time video producer, he was able to learn the various basics of music recording from his uncle's recording studio.
Armed with the required basics, a Microphone and his mother's MacBook laptop, Matt Ox started recording and uploading songs Online.
Early 2017, he dropped his first ever album 'Pretty penny' which became a popular hit on SoundCloud. It was after this release that he met F1lthy who introduced him to his crew, 'Working on Dying' which had other famous producers like Oogie Mane and Forza.
The crew promised to help him produce future singles. Matt OX later appointed F1lthy as his own personal manager.
With the help of Oogie Mane, Matt Ox released his track 'Low Key' in Feb 2017. Other songs such as 'Michael Myers', 'This N That', and 'Problem Child' followed in the next few weeks.
These tracks were very significant to his Rise to Fame in the Hip-Hop world. His song 'Michael Myers', and 'This N That'.
Major prolific rappers such as Meek Mill and Lil Uzi approached him for a partnership, but, were turned down. Matt OX signed to Warner Bros productions in September 2017. In the same month, Chief Keef invited him to perform in a concert in L.A. The stage performance with Keef no doubt earned him his accolade. With Warner Bros, he released 'youngest coming up' and 'messages' singles.
But the real breakthrough was in May 2018 when he dropped his track 'overwhelming'. This track drove most of his fans crazy spreading his name deeper in the world of Fame.
In his lyrics, he describes how his life was in Philadelphia. These lyrics received a lot of praise and recognition. He has been featured by major media outlets such as XXL, Mashable and New York Times. These published stories have contributed to his spread of fame.
In one of his interviews, he confirmed F1lthy was his manager, but when asked whether he was part of his crew 'Working on Dying', he said NO. He, however, said a lot of music was to be expected this year with a lot of collabos with 'Working on Dying' crew.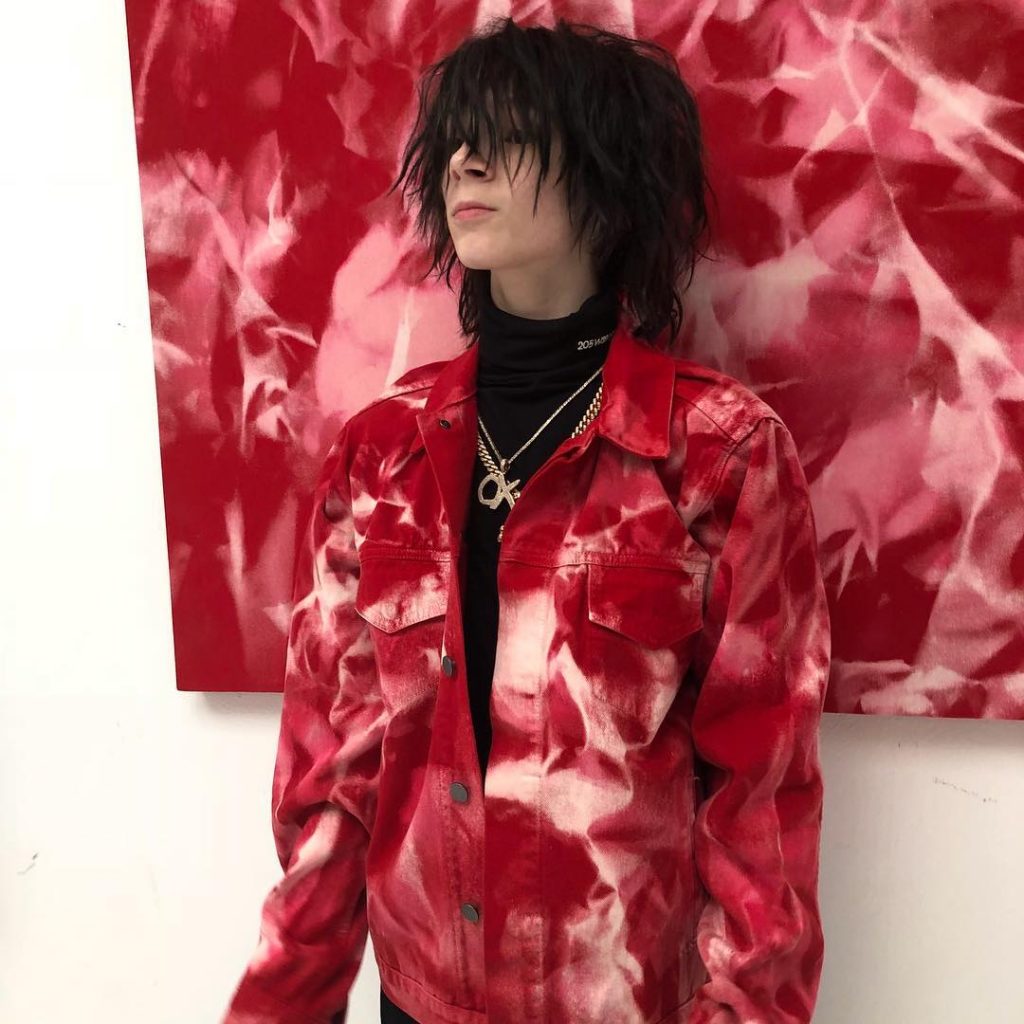 Matts' Personal Life
1: Recently, Matt OX dropped out of school. His mother was, however, keen not to let him abandon academics altogether. He has taken to homeschooling since his busy career won't allow him to attend regular school.
2: Matt Ox continues to release his own singles from time to time. 'Athlete', 'Yeah yeah' and 'Deposits' are some songs he has recently uploaded.
3: He also designs his own T-shirts which he sells on 'Working on Dying' official website.
4: He has been planning to drop his own Debut Mix-tape before the end of 2018.
Other Facts about Matt OX
1: His mother Laurel Grau was only 15 years when she gave birth to him. She is currently aged 27 years.
2: His father suffered from a psychological disorder and committed suicide when Matt was 2 years old.
3: Matt OX took approximately 10 minutes to write the 'overwhelming' song lyrics.
4: He really loved fidget spinners and has featured them in his hit video, 'overwhelming.'
5: He admits to having lots of haters but says he doesn't care since he earns more money than them, anyway.
6: Although he is a famous young rapper, Matt OX is like any other kid and takes his time to help his mother with household chores.
Net worth
Matt OX is new in the music industry and has achieved little financially. But after the release of his hit single, 'overwhelming' and other popular tracks, we expect to see his net worth increasing. He is currently worth $200,000.
Also read: Roddy Ricch Biography