Statistics
Age:

20 years old

Date of Birth:

October 24, 1998

Birth Place:

California

Horoscope:

Scorpio

Full Name:

Roddy Ricch

Height:

5ft 7in

Nationality:

American

Ethnicity:

African-American

Marital Status:

Single
About Roddy Ricch
For those who like to dip into the hiphop and rap waters, Roddy Ricch may be a upname to you. He is one of the hottest upcoming rappers around, racking up to 5 million plays on his track 'Die Young' on Soundcloud, and he garners many more praises on the rest of his creations.
He considers himself part of the Trap genre, a musical style related to rap. Most of his lyrics though seem to come to him on the spot as he has said in interviews, which is part of why the tough-to-impress rap crowds consider him a lyrical genius. Most of his songs come out from his soul. He sings about difficulties of life, the glamours and downfalls, something which this generation can strongly relate to.
Let's find out how exactly he reached the stage.
Roddy Ricch's Bio – Early life
He was born in October 24th, 1998, making him 20 years old as of writing this and one of the youngest rappers to gain such intense popularity at such a young age. Ricch has grown up in the West Coast, in Compton, California alongside famous rappers such as Kendrick Lamar.
His hometown has been declared a historic place of rap and RnB music. He and Kendrick appear to be more acquaintances than friends, but it helps to know that the rapper community all seem to have stemmed from similar places and origins. In his twitter Roddy more often than not is seen supporting fellow rapper Meek Mill, who he appears to be great friends with.
In order to spread his brand, Roddy has many social media outlets you can reach him at. The music on his Spotify has over 300,000 plays, which is one of his main ways you can listen to his music. Not only that but one of the ways in which he got his fame and money was through his Soundcloud, where he uploaded all his tracks and albums.
The tunes quickly caught on and spread like wildfire where every user on Soundcloud and mainly on the internet started listening to them and sharing across the world wide web. On each track, he has at least a hundred thousand dedicated listeners, as well as loving and supporting comments.
His track, 'Die Young' amounted to 2 million plays on Soundcloud and got him a spot on Apple's Music "The New L.A." Recently he has also recorded a shared track with his friend Meek Mill, who has gotten out of jail and had been quietly preparing a song with Roddy.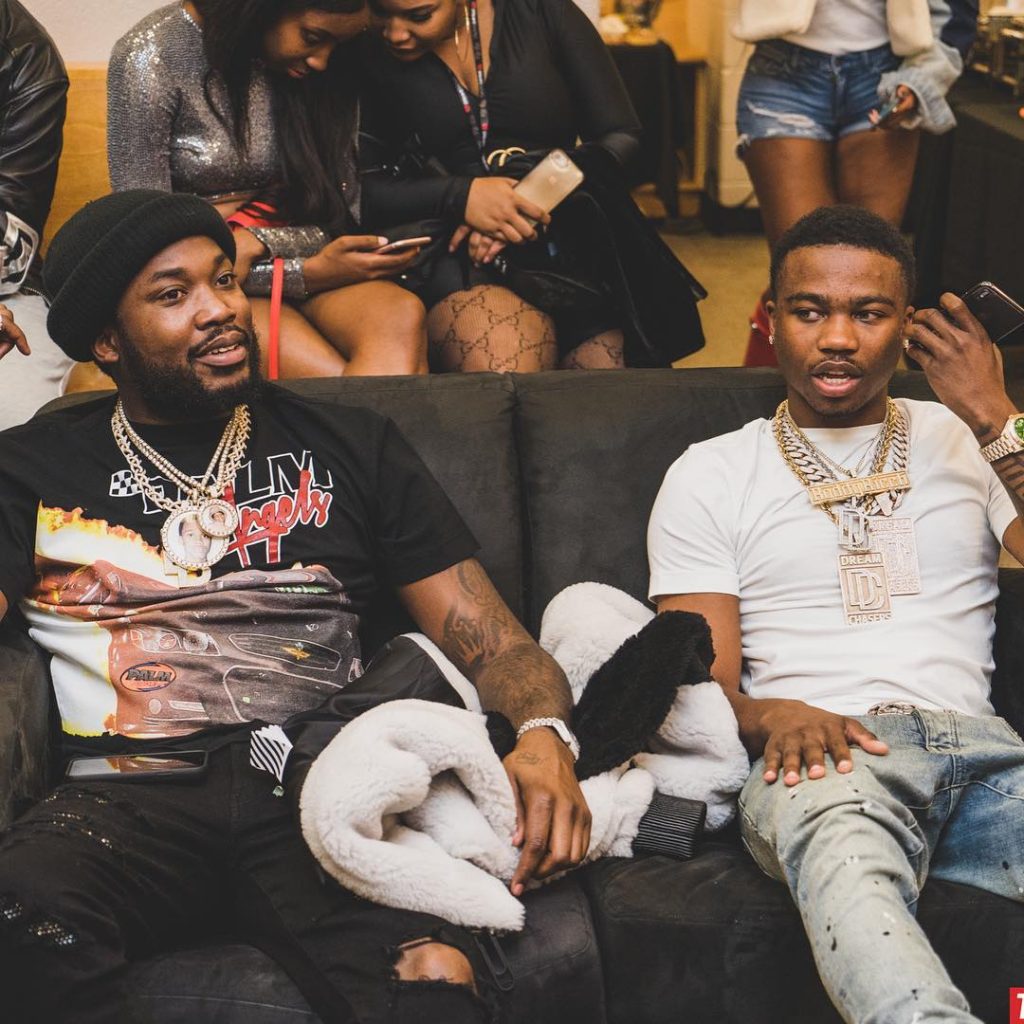 Roddy Ricch's Personal life
He credits his appreciation to music to his grandmother. She had been living and raised in Louisiana, and Roddy apparently spent a lot of time by her side in the South. As it is the hub of folk and jazz, this contributed a lot to form Roddy's musical intelligence by being influenced by all these African American attributed genres.
His Instagram provides the closest view to his life, and it has amassed currently around 358k followers. On it you can see Roddy having fun with his squad, whether it be recording music, freestyling, or showing off the money and riches his talent has helped him get.
Is he dating anyone?
As of now, we haven't seen evidence of a steady girlfriend, but from various sources and including his lyrics, he hints at possible romantic relationships with multiple women. He may be successful but Roddy is still an adventure-loving twenty year old.
Roddy Ricch's Lil Bird
Roddy on multiple occasions has shared that he has his own production company called Bird Vision Entertainment, and even on his Instagram he jokingly has his name set as 'Lil Bird' in relation to his success as an enterpreneur and musician.
Most might think that Roddy Ricch has still more time and opportunity to prove himself and pave the road for his music, as he still has yet to completely catch the ears of the young generations and the worldwide audience. But seeing his friendships with multiple professional rappers, his good business approach, genuine lyrics and good beats, it's certainly looking good out there for Roddy Ricch.
Right now, all we know is that his new album has dropped called 'Feed tha Streets 2', available to stream worldwide and on Spotify and Soundcloud. Roddy is engaged with multiple projects, and this means his social media account has been very active recently. He has been posting snippets and clips of his music and music videos on his Instagram, so be sure to follow him.
Also Read: Matt OX – Bio, Facts, Net Worth