Statistics
Age:

37 years old

Date of Birth:

February 26, 1986

Birth Place:

Phoenix, Arizona

Occupation:

Blogger, author, YouTube Star, Teacher

Height:

6ft

Nationality:

United States

Ethnicity:

mixed

Marital Status:

Married (Ying)

Children:

One
About Mark Wiens
Millions of food lovers around the world point to Mark Wiens as their favorite food blogger. It's challenging to find a food that Mark hasn't tasted during his global travels. He makes sure to record himself sampling the best food from each location he visits.
Wiens describes himself as a full-time eater, which you need to be to come close to his stunning success. Food, which will always be a trending topic, combined with Mark's work ethic, have formed the recipe for an internet sensation.
He travelled around the world a lot as a child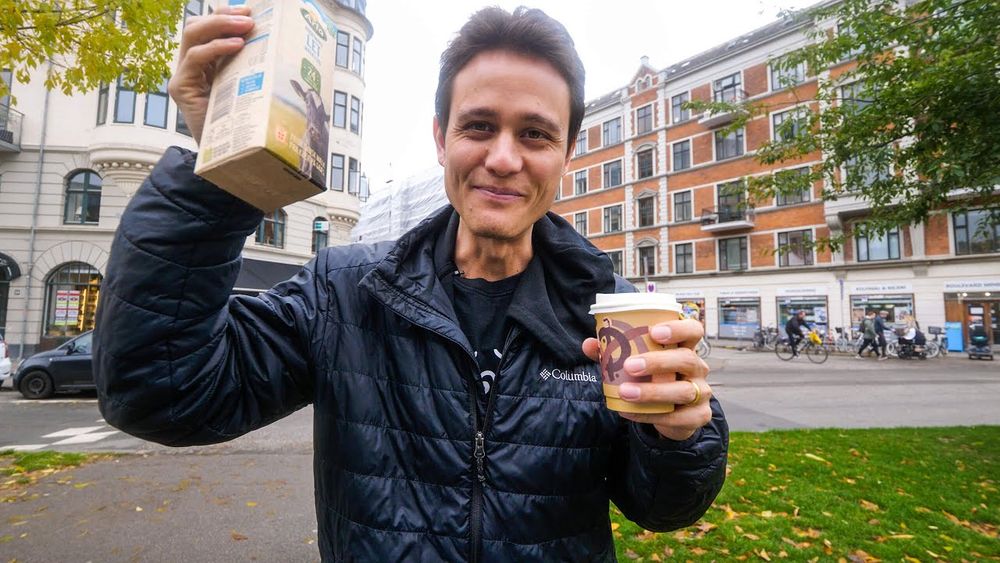 Mark was born on 26th February 1986 in Phoenix, Arizona, to a Chinese mom and an American dad. His parents were missionaries, and that meant that Mark moved around a lot as a child. Mark and his family moved to Albertville, France, when he was five years old.
The family then moved to the Democratic Republic of Congo, where they stayed for about three and a half years. Mark was homeschooled during this period. The family moved to Nairobi, Kenya, after war broke out in DRC. Mark completed his high school education in an International School in Kenya.
He then returned to Arizona and joined Arizona State University to study Global Studies. He worked full-time during his time at Arizona State, and by the time he'd earned his degree, he had saved some money for traveling. Mark explained in a video titled, A Quick Overview of Life and How I Started Traveling;
"I decided to head down to South America. I was in South America for about six months until I decided to go to Asia. I flew into Bangkok, and then travelled around South East Asia for about six months."
Mark started his online career as a freelancer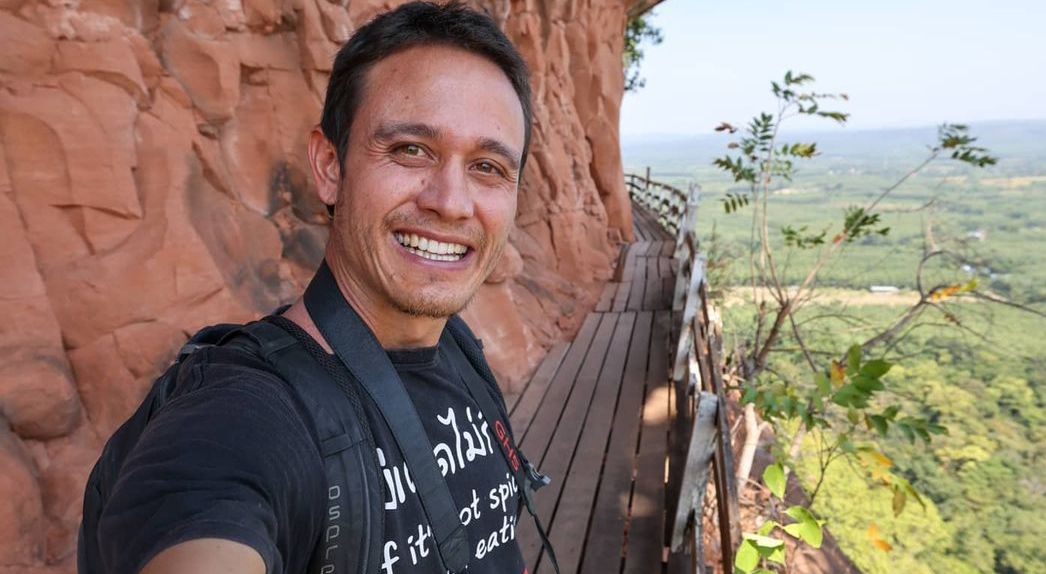 After traveling in South Asia for a while, Mark realized that he was low on cash. He flew back to Bangkok and signed up to become an English teacher for a year. However, he wasn't happy as an English teacher, and he started working as a freelancer. The low cost of living in Thailand allowed Mark to live on a tight budget.
Mark used his free time to start his food blog. He started the blog eatingthaifood alongside his friend and Arizona native, Dwight Turner. Mark and Dwight shared the same enthusiasm about food, and they spent a lot of time trying different dishes in Thailand. They soon found out that they had tons of photos of Thai food, and so, they decided to start a food blog.
Wiens told Live Less Ordinary; "Dwight and I were feasting and taking photos long before we started a dedicated Thai food blog. All of a sudden we both realized we had multiple hard drives full of Thai food photos, and there was no solution for what to do than to start a blog, that is in short how it began."
Mark's fascination with food was always there since he was a little boy. When Mark's family lived in Congo, he would go into the jungle and try out wild fruits, berries, and even insects. When he moved to Kenya, Mark enrolled in an international school, and it gave him more opportunities to try out food from different parts of the world.
You might wonder why, out of all the other places in the world, Mark chose Thailand as his base of operation. Wiens told Hot Thai Kitchen that Thai food played a big role in his decision to stay in Bangkok;
"The fresh ingredients, the balance of flavors and then also not only the food but also the style of eating… The way you have so many different dishes that complement each other…"
He started vlogging after achieving success as a blogger and an author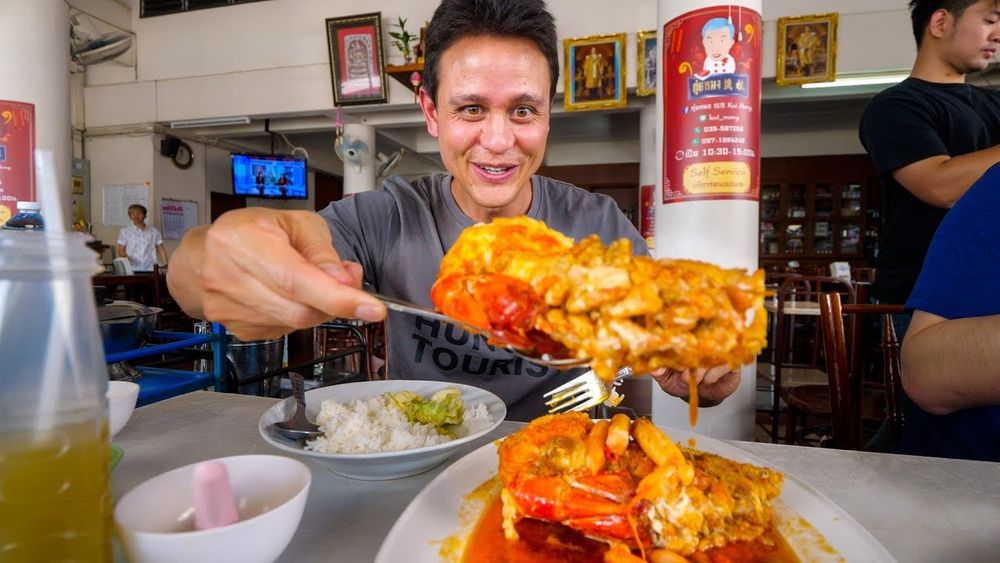 Mark achieved a lot of success with his first blog, and he soon set up another blog titled, Migrationology. After about 3 years of blogging, Mark made his first e-book, and things started to look up for him. He finally had something that he could sell on his blog, and he started to make money.
However, he soon started to feel that blogging was not enough. He then made the decision to start vlogging. Mark explains on his site;
"Since I started blogging, I've loved taking photos (here's the camera I use now). But it was sometime randomly in 2012 when I said to myself, 'photographs of food are great, but how can I share more of the atmosphere and the emotion of eating?' At first I started making extremely simple street food videos and I really had no idea what I was doing."
Mark was clueless about vlogging, but he soon found success on YouTube. He combined his love for traveling and food and started vlogging about food from various locations around the world. However, the more he traveled, the more difficult it became to put out his videos on time.
Nevertheless, he came up with the idea of putting out a video every Wednesday and Sunday, and he stuck to it despite the difficulties. Mark talked to Entrepreneur about the wrong assumptions that people make about his career as a vlogger;
"My biggest misconception that I get all the time is that people think I don't have a real job or that I just have fun and eat all day long. I'm grateful for what I'm able to do, and I am having fun for sure. I post two videos per week, so that means two days of filming per week, but then the other four days of the week I'm probably sitting at my computer for 14 hours either editing or marketing or researching. That's the part that is not publicized."
Mark has no plans of ever becoming a vegan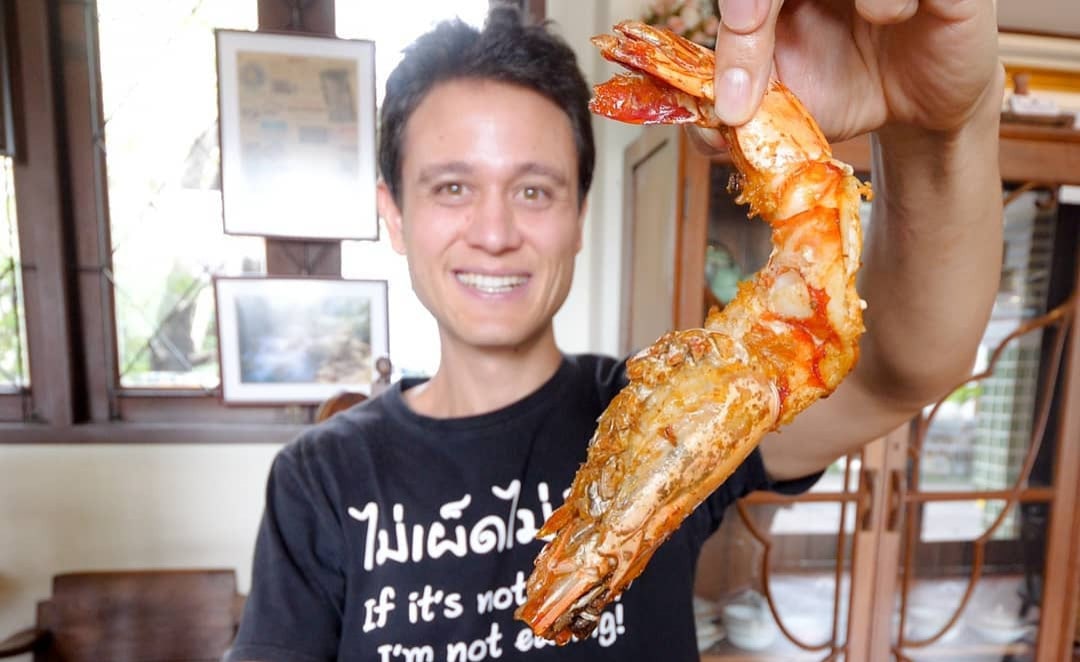 Mark has traveled extensively in search of the best dishes the world has to offer. He does what he loves, and he makes a healthy living out of it. Mark's videos rarely have under 1 million views. He has also been recognized by various governments and initiative groups in his endeavors as a food vlogger.
Wiens' travels have had a positive impact on his palate, but he is yet to feel the inspiration to try out veganism. He told Live Less Ordinary;
"While I have absolutely nothing against eating vegan occasionally, I simply enjoy eating animals: meat tastes awesome. So no, I probably would never consider being vegan. That being said, I do try to eat red meats in moderation and cutback on deep fried foods."
He got married to Ying Wiens in July 2013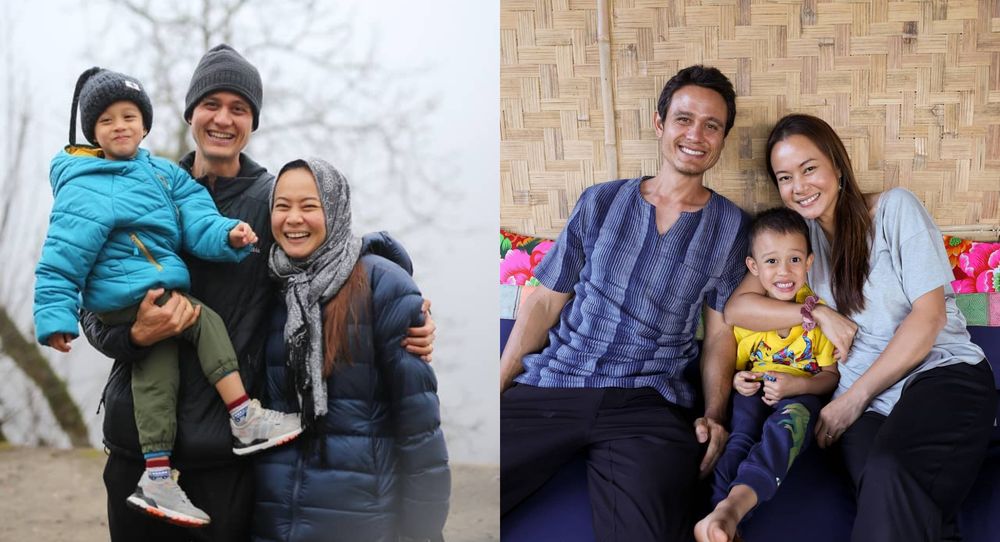 Mark and Ying met in Bangkok, and they shared an instant connection. Mark got married to his Thai wife in July 2013. Mark's wife then became his travel companion. It made things easier for Mark because he had a partner he could travel with, and he didn't have to say goodbye to Ying every time he had to travel. Mark told Live Less Ordinary;
"I'm so excited to be married, and part of the reason is that it means that I don't have to say goodbye to my wife (previous girlfriend), but I'm taking her with me everywhere I go. We work together, so she's my wife and partner in travel."
Mark also benefited from the marriage because he married an exceptional chef. Wiens doesn't mind cooking for himself, but he really enjoys meals made by his wife. He continued;
"I do enjoy cooking when I have an opportunity, but I lived in a studio apartment with no kitchen for so many years (before getting married) that I got in the habit of not cooking. Now that I am married, my wife and her mother cook so incredibly well, I barely touch the wok!"
Mark and Ying have a son called Micah. Wiens introduced Micah to the world via a video titled, Say Hello to Micah Wiens, on 17th November 2016. In the video, Mark detailed the couple's journey during the pregnancy. He also explained how the couple came up with the baby's name;
"You know some people how they like love certain names, and how they have been dreaming about naming someone a certain name that they love. I have never ever had any of those thoughts. So we finally came across Micah and what we're thinking is that his first name will be English and then his middle name will be Thai and then his last name of course will be Wiens."
Mark started a travel vlog two years ago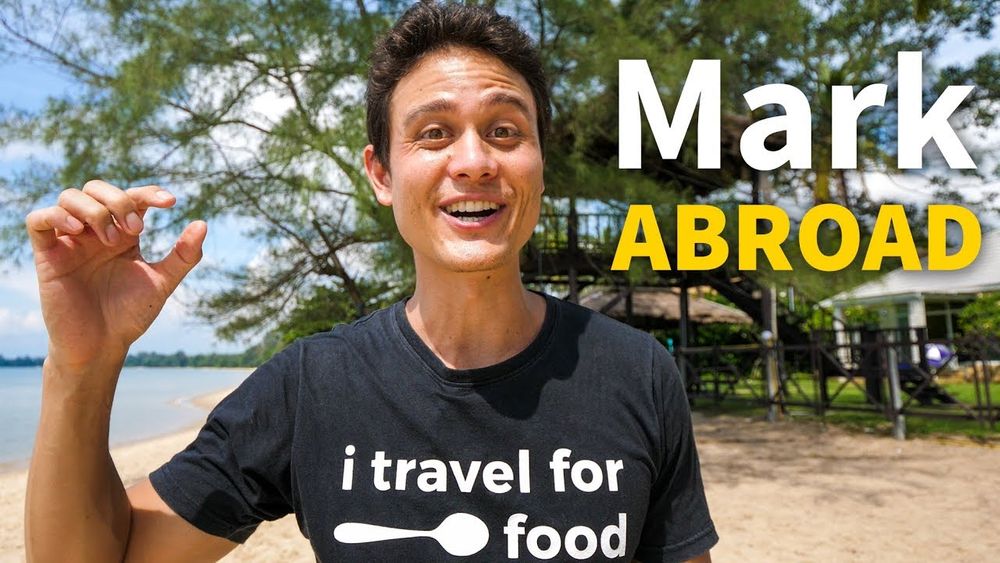 Mark is famous for his food vlog, but he also manages a travel vlog that he started a couple of years ago. The channel currently had 681K subscribers. In the introductory video, Mark stated;
"I'm gonna be giving you accommodation reviews, showing you the places I stay when I travel. I'm gonna be taking you with me when I travel on airplanes and trains and transportation. You can expect to see a lot of fun and exciting travel videos from around the world."
The travel channel is not as famous as the food channel, but the number of subscribers continues to grow steadily. It only seems like a matter of time before Mark becomes a top-ranked travel vlogger.